Cam­era Gear
I set­tled on Nikon gear when I switched from film to dig­i­tal cam­eras. My logic was pretty sim­ple. I knew that I was going to buy either a Canon or a Nikon cam­era. Either was capa­ble of pro­vid­ing great results, and each one had a good col­lec­tion of lenses. Essen­tially, they were the two major play­ers that pro­vided com­plete sys­tems. What was the ulti­mate fac­tor that made my deci­sion? I went to the store and held each one in my hand. The Nikon felt bet­ter. That's no lit­tle thing when you con­sider how much time you're going to spend hold­ing your cam­era. You need to let it melt away from your thoughts, so some­thing that doesn't feel right in your hand could become a dis­trac­tion when you're try­ing to take a photograph.
Over the years, I've become even more enam­ored with Nikon. The Cre­ative Light­ing Sys­tem (CLS) is a very use­ful tool to trig­ger off-​camera flash while using TTL meter­ing. Although this wasn't always the case, Nikon has lower noise at high ISO than Canon. The Nikon lenses are spec­tac­u­lar and offer a wide range of pos­si­bil­i­ties. To top it all off, I just like the sound of a Nikon shut­ter click bet­ter than Canon. It doesn't make my pho­tos any bet­ter (or worse), but it's sat­is­fy­ing to me.
Nikon
D700
My main cam­era body is the Nikon D700 with the MB-​D10 bat­tery grip. It uses a full-​frame sen­sor, which I've learned to appre­ci­ate much more than the crop-​sensor cam­eras. There's a bit of a myth that crop-​sensor cam­eras give you more reach, or mul­ti­ply the focal length of your lens. That's non­sense. If you look at the same sub­ject using the same focal length with a full frame and crop-​sensor cam­era, the sub­ject will not seem any closer to you on the crop-​sensor. Instead, you'll see that it quite lit­er­ally crops off a part of each side of the image before you take a shot. A full frame cam­era allows you more room for your com­po­si­tion. That room allows you to get closer to your sub­ject, which can be a life­saver if you're shoot­ing in a lim­ited space. Another rea­son I like the full frame sen­sor is that it does a bet­ter job of lim­it­ing noise in high ISO images. I wouldn't take my older crop-​sensor cam­era above ISO 800 due to the noise prob­lems, but I can get use­ful images up to ISO 6400 with the D700.
The bat­tery grip solves a few prob­lems for me. The first is obvi­ous, in that it pro­vides longer bat­tery life for shoot­ing. With that extra power, the grip allows the cam­era to shoot at 8 frames per sec­ond, instead of the native 5 frames per sec­ond when only using the body. Finally, the addi­tional con­trols allow me to keep a bet­ter body pos­ture when shoot­ing ver­ti­cally. With­out the grip, I have to reach around to click the shut­ter, which moves my arm away from my body and reduces my sup­port grip. With the MB-​D10, I can keep my arms close to my body sup­port­ing the cam­era to eas­ily con­trol my focus point and hit the shutter.
Nikon
MB-​D10

Bat­tery Grip

B&H: (link)
Nikon Coolpix
P7000
Ama­zon: (link)
The Nikon P7000 is a very com­pact point & shoot cam­era, but it retains many capa­bil­i­ties found in DSLR cam­eras. It writes to RAW files, so I retain all of the infor­ma­tion cap­tured. The auto-​exposure brack­et­ing cap­tures up to 5 expo­sures, which is per­fect for HDR. The focal length ranges from an equiv­a­lent of 28-​300mm of a full frame cam­era. It has man­ual con­trols, so I can spec­ify the expo­sure I want as opposed to rely­ing upon some pre-​programmed mode. This thing even has a built-​in neu­tral den­sity fil­ter! The hot­shot on top of the cam­era fits my Nikon flashes, and works fine with the Nikon Cre­ative Light­ing Sys­tem (CLS).
The rea­son I like this cam­era is because I can cap­ture great images in a light­weight pack­age. Like all point & shoot cam­eras, it has some shut­ter lag. It's not some­thing that will work for action scenes. How­ever, it's per­fect for cap­tur­ing land­scapes and other travel scenes with­out attract­ing too much atten­tion. There are some places that will refuse your abil­ity to bring a DSLR because it's a "pro­fes­sional" cam­era, but they'll allow me to bring a point & shoot. The joke is on them, because this thing takes great pho­tos, too.
Nikon updated this model with the Nikon P7100 and dis­con­tin­ued the P7000. I haven't felt a need to upgrade this one yet, but the P7100 does every­thing my older unit does and adds some improve­ments. The key for me was its abil­ity to sup­port man­ual expo­sure con­trol and auto-​exposure bracketing.
Nikon
GP-​1

GPS

 Unit

Most of my pho­tos are tagged with GPS infor­ma­tion. Although I like the idea of see­ing my images appear on a map, the pur­pose behind it is to help other folks dis­cover where to get their own shot of the scene. I know some pho­tog­ra­phers are loathe to tell oth­ers where they got a great photo, but I take the oppo­site approach. Even if you stand in the exact same spot that I did, you're not going to come away with the same photo. The weather will change, the time of day or night may be dif­fer­ent. You'll com­pose the scene in your own way, select your own aper­ture or focal length. All of those vari­ables pretty much guar­an­tee that we won't end up with the same result, so why not share?

It uses the 10-​pin con­nec­tor to attach to your cam­era and embeds the GPS data in your pho­tos. You can attach a Nikon MC-​DC2 Remote Release cable for a shut­ter release, which is what I use for my auto-​exposure brackets.

The GP-​1 has a cold shoe so it can sit in your camera's hot­shot for con­ve­nience, but it doesn't need to be there if you also want to use it with a flash, Pocket Wiz­ard, or some other hot shoe acces­sory. It draws power from your camera's bat­tery. I haven't found this to be an issue, but per­haps that's another advan­tage I get from using the MB-​D10 bat­tery grip.
Nikon
MC-​DC2

Remote Release
Nikon Lenses
Ama­zon price: (Nikon 70-​200mm Lens)
B&H price: (Nikon 70-​200mm Lens)
See my full review with plenty of sam­ple images.
I'm not sure who names these lenses at Nikon, but that's a mouth­ful to pro­nounce. I own the pre­vi­ous ver­sion of this lens with the orig­i­nal VR, but the 70-​200mm f/2.8G ED VR II is the cur­rent ver­sion with an improved Vibra­tion Reduc­tion sys­tem and it cor­rects a bit of vignetting on full-​frame cam­eras, as hap­pens with my orig­i­nal copy.
I'm going to say some­thing here that I can repeat on my other com­ments about Nikon lenses that I own — this lens is phe­nom­e­nal! It's wicked sharp! It focuses quickly. Using the VR, I can still get sharp images in low light or while bounc­ing around on truck shoot­ing wildlife (OK, Dis­ney wildlife).
This lens is a work­horse. Solid con­struc­tion with a metal bar­rel, which means it can take some knocks, but also weighs in at roughly 3.5 pounds. You can extend the focal length of this lens using one of Nikon's tele-​converter, like the Nikon TC-​17E 1.7 con­verter that I use to increase the max­i­mum range from 200mm to 340mm. It main­tains an f/2.8 aper­ture through the entire focal range (though the aper­ture drops a bit when using a tele­con­verter). The front ele­ment accepts 77mm fil­ters, which is a com­mon size.
Nikon
TC-​17E

Tele-​converter

I use the 70 – 200 lens for por­traits, action (con­certs, sports) and land­scape pho­tog­ra­phy. The advan­tage of its long focal length com­presses fea­tures together, which makes for more flat­ter­ing por­traits & land­scapes. Here are a cou­ple of examples.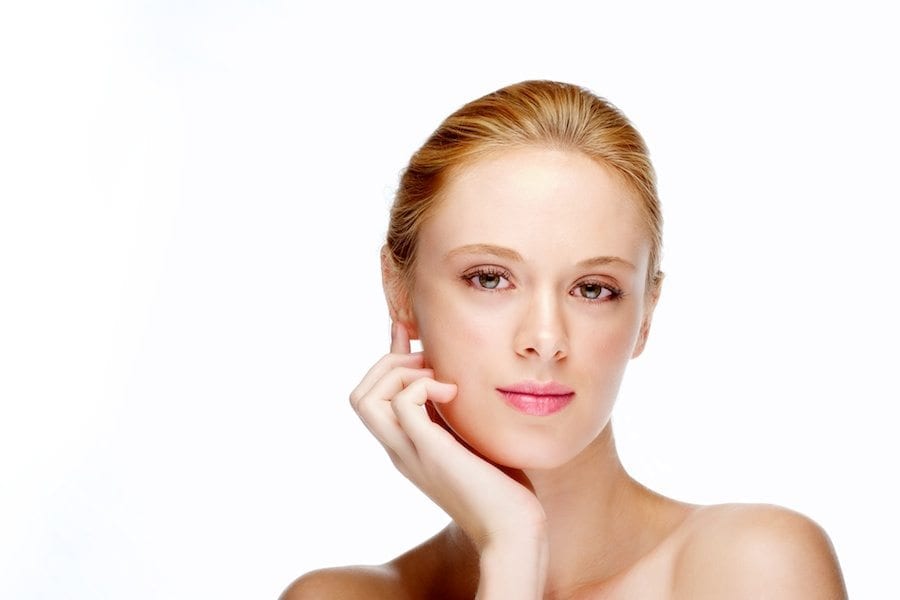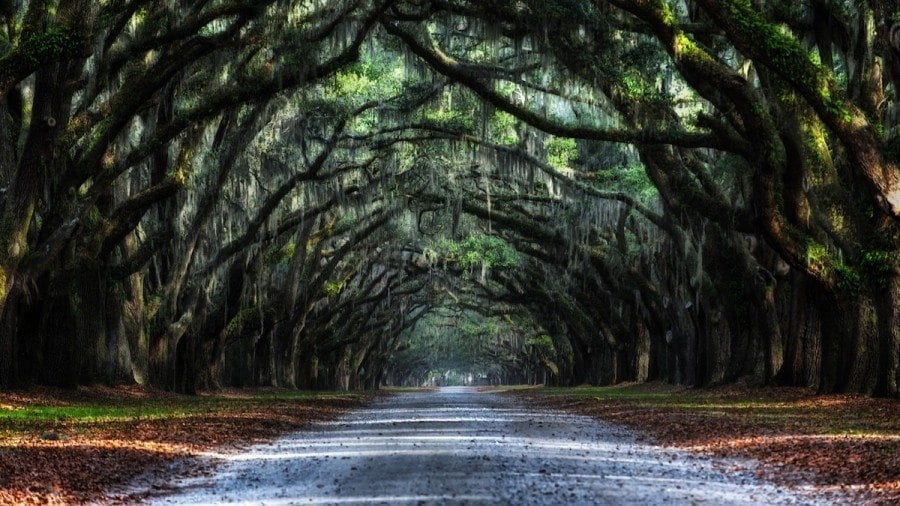 Ama­zon price: (Nikon 24-​70mm lens)
B&H price: (Nikon 24-​70mm lens)
See my full review of the Nikon 24-​70mm lens.
The Nikon 24 – 70 is another phe­nom­e­nal lens. Like the 70 – 200 men­tioned above, it main­tains its f/2.8 aper­ture through its entire focal range. It doesn't use a VR sys­tem, but the the kind of vibra­tion you get from hand-​holding a lens is less pro­nounced as focal range decreases, so it's less of an issue on this lens than on a tele­photo lens.
This is my go-​to lens in most cir­cum­stances. It's wide enough to encom­pass a scene at the 24mm end of the zoom range, and 70mm starts to get you into the por­trait range. That's not to say that I don't think of this as a por­trait lens, but rather, I think of it as an envi­ron­ment lens. In other words, it's good for cap­tur­ing a scene or an envi­ron­men­tal por­trait where I want to show my sub­ject in con­text with his or her environment.
The lens works great in low-​light, thanks to its con­stant f/2.8 aper­ture through­out the focal range. It's very sharp and doesn't give me prob­lems with lens flare. I find it's great for cov­er­ing events, since I can get a wide shot or zoom in a bit close on a sub­ject, mak­ing it the per­fect walk-​about lens. Like the 70 – 200, this lens also uses a 77mm thread for filters.
Here are a cou­ple of exam­ples using the Nikon 24-​70mm lens.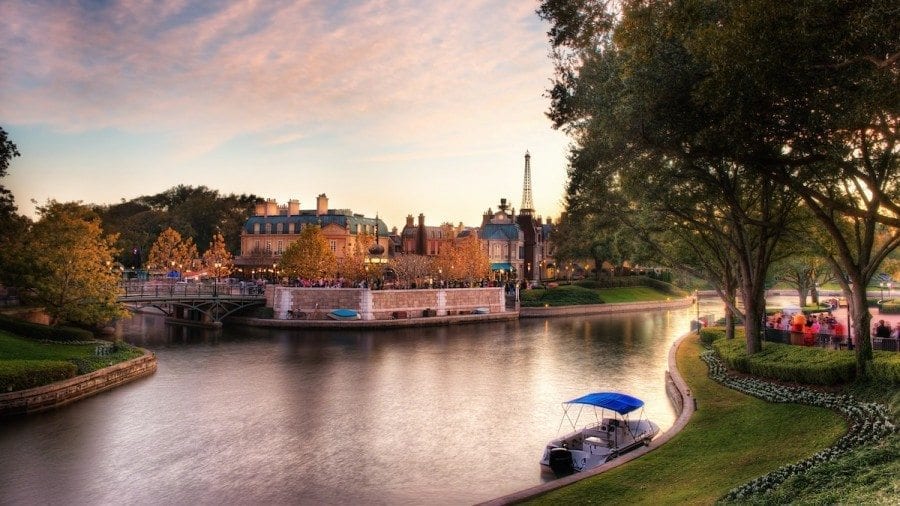 Ama­zon price: (Nikon 14-​24mm lens)
B&H price: (Nikon 14-​24mm lens)
See My Full Review of Nikon 14-​24mm Lens
The Nikon 14-​24mm lens is an ultra-​wide angle lens. It's a spe­cialty piece that I use when I want to show the grandeur of a place. Like the other two lenses men­tioned above, this one also has a con­stant f/2.8 aper­ture through its entire focal range. It doesn't have Vibra­tion Reduc­tion like the 70 – 200, but you hardly need it with such a short focal length.
One of the first things you notice when you hold this lens is the front ele­ment looks like a bulb stick­ing out of the cas­ing. It won't accept tra­di­tional fil­ters due to its curved design. There are some spe­cialty fil­ters on the mar­ket now to adapt to this lens, but I haven't tried work­ing with them.
As I men­tioned, it is an ultra-​wide angle lens, which means you can get very close to your sub­jects and still fit them into the photo. That's good when you have lit­tle room to oper­ate on a large sub­ject. On the other hand, it tends to show its lens dis­tor­tion in the final image. For exam­ple, you can see objects on the edges lean in toward the cen­ter. It's not quite a fish­eye per­spec­tive, but you face some of the same kinds of dis­tor­tion images. Some of that you can cor­rect in post pro­cess­ing, or you can use it to cre­ative effect in your photos.
As I said, I like to use it on grand sub­jects, so here are a few examples.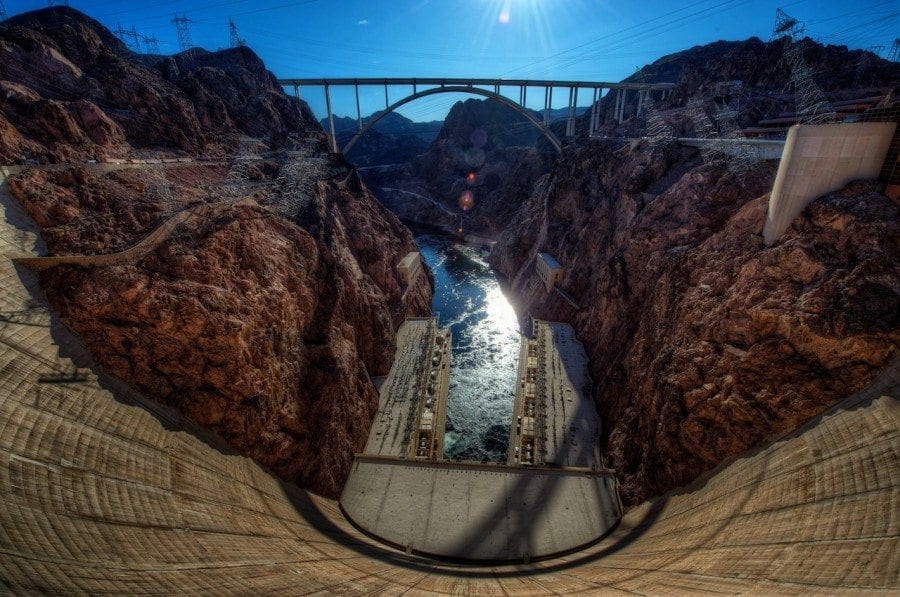 Light­ing Gear
One of the joys of pho­tog­ra­phy is learn­ing how to con­trol the light on your sub­ject. Come to think of it, that's also one of the biggest frus­tra­tions of pho­tog­ra­phy — but it doesn't have to be so! Light­ing is noth­ing mys­ti­cal. We can cre­ate beau­ti­ful light with small flash or larger stu­dio units, so I have a lit­tle of each type.
Nikon
SB-​900

Speed­light Flash

B&H: (link)

I use Nikon SB-​900 speed lights, but the cur­rent ver­sion is the SB-​910. Not to worry, it does the same thing. It puts out a bright flash of light. I told you this light­ing stuff was easy.

Why do I use Nikon Speed­lights? It's because of the Cre­ative Light­ing Sys­tem (CLS). That allows me to use off-​camera flash while still com­mu­ni­cat­ing with my cam­era for TTL expo­sure. The flash & the cam­era talk to each other as long as you main­tain a line of sight between the sen­sor on your flash and your camera's flash (or con­troller). For short dis­tances, it works rather well.

These speed lights also have a PC Sync port, so I can attach a radio trig­ger to use them at longer dis­tances, or in places that are not within line of sight. The dif­fer­ence is that most radio trig­gers won't work with TTL, so you lose some of that auto­matic flash power adjustment.

When using CLS, I can con­trol it from the back of my cam­era. That means I can set it to TTL and let the cam­era decide how much power it should out­put, or I can put it in Man­ual mode and specif­i­cally con­trol how much power to flash. If I'm run­ning around and chang­ing my dis­tance from flash to sub­ject quite a bit, I'll use TTL. If I'm in a place where I can main­tain my flash to sub­ject dis­tance, I'd rather go with Man­ual power con­trol to main­tain con­sis­tency. The Nikon SB-​900 (or SB-​910) offers that kind of flex­i­bil­ity in a pow­er­ful, light­weight package.

So how is the light? It's just fine, but so are many other flashes. I chose this unit because of its capa­bil­i­ties to trig­ger and con­trol it's out­put. The light mod­i­fiers you use mat­ter more for how the light falls on your sub­ject, though. Here are a cou­ple of exam­ples of light from this small flash.
Elinchrom BXRi 500 To Go Kit
I tried using dif­fer­ent stu­dio light­ing before I set­tled on the Elinchrom BXRi 500system. I bought a kit with two 500 watt lights, stands, small soft boxes and a Sky­port radio trig­ger. One of the main rea­sons I chose Elinchrom is because it has con­sis­tent color tem­per­a­ture at dif­fer­ent power lev­els. I tried some Alien Bees gear, but noticed that the color shifted as I changed the power level of the lights — not good.
Another fac­tor that swayed me toward Elinchrom is the built-​in Sky­port radio receiver in each head. That meant I didn't have to buy a Pock­etWiz­ard or some other radio trig­ger for each light (adding to my cost), but it also pro­vided another great ben­e­fit. You can con­trol the power out­put of these lights from the Sky­port trans­ceiver on your cam­era in 1⁄10th stop incre­ments. That doesn't seem like much until you have the light in place and you real­ize that you don't have to climb a lad­der to change it, or worse, move the light out of posi­tion so you can reach it and hope you put it back in the right place. Power con­trol on the cam­era is a won­der­ful thing.
Some­thing I real­ized later is just how much I love the Elinchrom light mod­i­fiers. The Rotalux soft boxes eas­ily open & close with­out major assem­bly each time you use them — almost like open­ing an umbrella. They mount eas­ily, too. The soft boxes have inte­rior and exte­rior baf­fles to give a good spread of light. Some, like the Elinchrom Beauty Dish, have a con­cave deflec­tor that catches the light from the flash bulb, re-​directs it back­ward into the mod­i­fier, and then allows it to spread evenly on its path to your sub­ject — no hot spots in the center.
My Elinchrom Light Modifiers
Here are a few examples: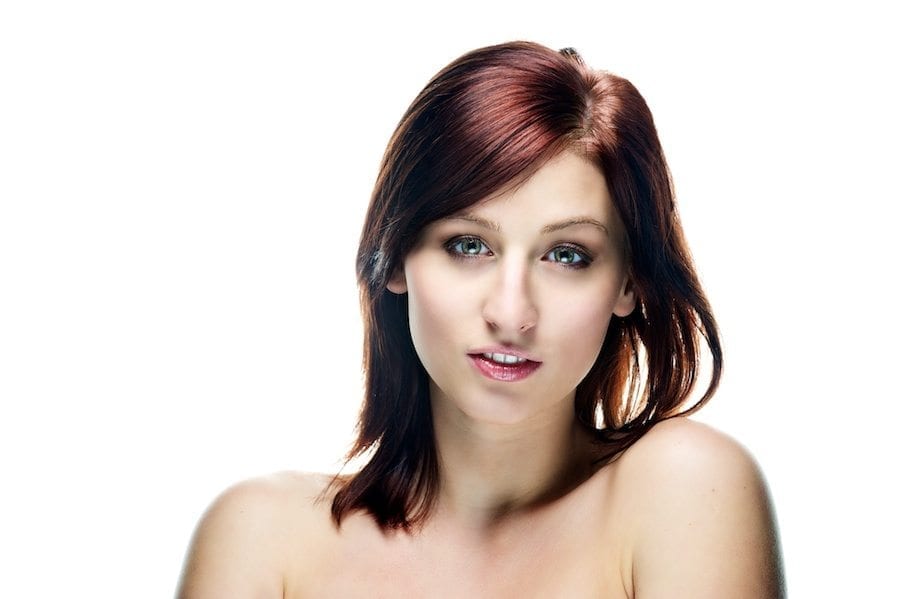 Elinchrom Sky­port Tranceivers
The Sky­port trans­ceivers work with the BXRi lights, but they can also con­nect to any flash with a PC Sync port. They just won't con­trol the power out­put. I bought an extra pair of these to work with my Nikon SB-​900 speed lights when I want to use them in con­junc­tion with the Elinchrom lights, or when I need to trig­ger them by radio.
They've proven them­selves easy to use & reli­able. You can adjust the fre­quency to avoid con­flict with other Elinchrom Sky­port users, which has hap­pened to me a time or two. The trans­ceiver uses a com­mon bat­tery you can find at Best Buy or Radio Shack, but the receivers have recharge­able bat­ter­ies inside. I'm not sure why they aren't both recharge­able, but bat­tery life hasn't been a prob­lem for me. I can shoot all day with­out wear­ing them down.
Wacom Intuos5 Tablet
See my review of the Wacom Intuos5 Tablet
I owned the Intuos4 tablet before this one, but the Intuos5 really raises the bar and changes how I inter­act with my com­puter. That's because it acts both as a pen & tablet, and also as a multi-​touch track­pad. I used to love my Apple Magic Mouse, but it's gath­er­ing dust now. There's just no need for a mouse. If I need pre­ci­sion, I use the pen on the tablet. When I want to use sim­ple slid­ing or ges­tures, the large space of the tablet becomes a track­pad and offers much more room to con­trol than the top of a Magic Mouse.
If you haven't used a pen & tablet before, it may take some adjust­ment. Yes, you have the com­fort­able feel­ing of a pen in your hands, but the part that requires some adjust­ment is your hand/​eye coör­di­na­tion. Unlike work­ing with a pen & paper, you aren't look­ing at the place where the pen touches the sur­face (unless you want to buy a Cin­tiqHD). Adapt­ing to this aspect of tablet use took me a few days. Once you get over that hump, you real­ize that the con­trol offered by the pen's pres­sure sen­si­tiv­ity and spe­cific con­trol is far supe­rior to using a mouse.
The only ques­tion left is deter­min­ing which size to buy. That's an indi­vid­ual pref­er­ence. Although I had the Medium sized Intuos4 tablet, I decided to go with the Small size for the Intuos5. The dif­fer­ence has to do with what move­ments you make and how far you reach to move the cur­sor on-​screen. I find that using the Small sized tablet means I only have to move my wrist. With the Medium, it was a mat­ter of mov­ing at my elbow. The Large size would require even more move­ment. In my case, I like the finer con­trol of the Small size. Oth­ers find it too con­strain­ing. The right size depends upon how you like to move the pen.
On the other hand, the Small size is much more con­ve­nient to pack if you travel. Some peo­ple have dif­fer­ent sizes for home and travel.