My Review of Nik Soft­ware Plu­g­ins is Online Now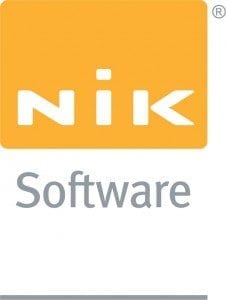 Wow, this is a long one! In my review of Nik Soft­ware, I cover all of the plu­g­ins in the Nik Com­plete Col­lec­tion for pho­tog­ra­phers. There are plenty of images, both show­ing how the soft­ware works and what kind of results you can achieve using Nik Soft­ware. Wait, there's more! You can save 15% on Nik Soft­ware prod­ucts using my coupon code: WBEEM.
Here are the plu­g­ins cov­ered in my review of Nik Software:
I cover the U Point tech­nol­ogy in each of the Nik Soft­ware tools to show how they quickly and eas­ily cre­ate com­plex masks that allow you to selec­tively apply fil­ters and effects to your images. Not only do these U Points cre­ate quick masks, but they greatly sim­plify the edit­ing process. All you have to do is drop a point, select the area you want to cover and then drag some slid­ers. You see the results on screen before you com­mit the image.
Almost all of my images include some fil­ter or effect from Nik Soft­ware. Most of them con­tain mul­ti­ple effects, par­tic­u­larly from Color Efex Pro or Viveza. I'm a big fan of the fil­ters that let me cor­rect prob­lems with my images, but there's really more to it than just fix­ing prob­lems. Nik Soft­ware fil­ters allow me to express my cre­ative vision with speed and accu­racy. Not only is it an amaz­ing col­lec­tion of tools, but the soft­ware really saves you quite a bit of time in pro­cess­ing your images.
That's not to say that you have to rush through post pro­cess­ing. How­ever, when you have a job to deliver sev­eral shots for a wed­ding or event, it's nice to know that you can rely upon great soft­ware to deliver pro­fes­sional results with min­i­mal time.
The shot below really exem­pli­fies how much I depend upon Nik Soft­ware. Out of the cam­era, this shot was a bit of a mess. It was flat, had a color cast and quite a bit of noise. A few min­utes with Color Efex Pro, DFine and Sharp­ener Pro cleaned up the image to let my sub­jects pop out of the haze.
I hope you enjoy my review of Nik Soft­ware. Even if you already own the tools, take a look. You may find some ideas you hadn't con­sid­ered before. If you have some­thing to share about your own tech­niques, please leave it in the com­ments to help others.