After enough time tak­ing pho­tos, you'll find the knowl­edge you prized so much at the start isn't that impor­tant after all. Many peo­ple ask so many ques­tions about the tech­ni­cal aspects of pho­tog­ra­phy, they for­get about the other issues. I would look at the pho­tos of oth­ers with fas­ci­na­tion, often won­der­ing how they made such a great shot. I chased after expo­sures and light­ing, com­po­si­tions and post pro­cess­ing tech­niques. Along the way, I learned the value of patience, per­se­ver­ance and luck.
Patience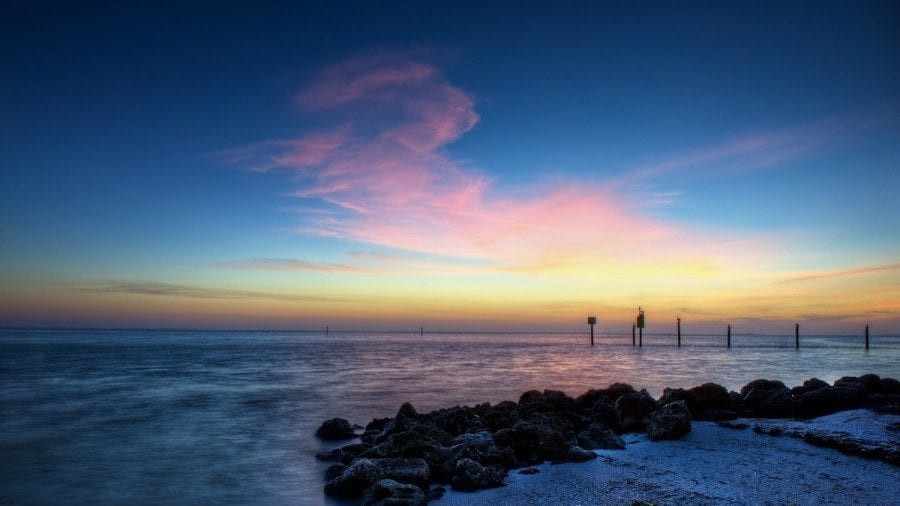 I spend an incred­i­ble amount of time wait­ing. It seems counter-​intuitive when you know the shut­ter often clicks in a frac­tion of a sec­ond. It's log­i­cal that you should be able to get in, grab your shots and get out. Except it just doesn't work that way. I'm not wait­ing on the tech­nol­ogy. I'm wait­ing on every­thing else.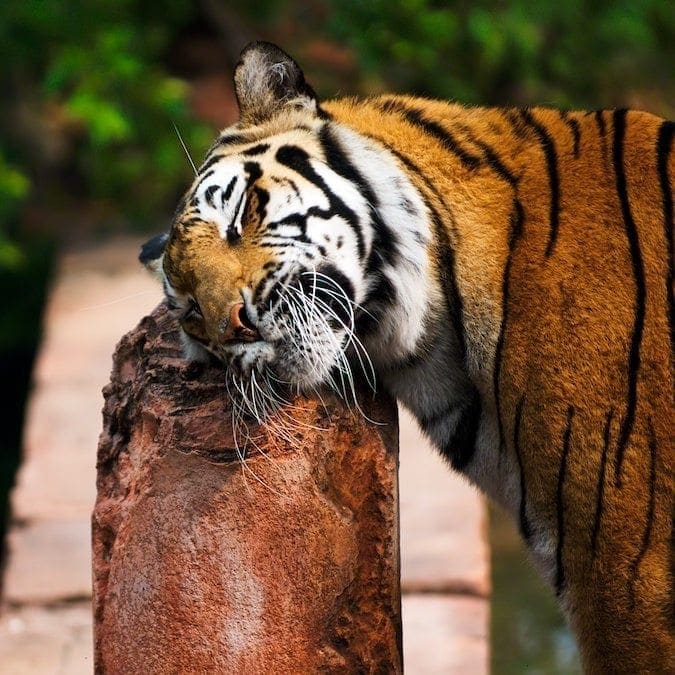 I wait on the sun. I wait on the clouds. I wait for a tiger to scratch her head on a post. I wait for peo­ple to get out of the frame. The trick isn't know­ing how fast to click the shut­ter as much as it is know­ing when to click it. You sim­ply have to accept that the most of the uni­verse is beyond your con­trol. That doesn't mean you can't ask for a moment to take a shot. That works fine if there's just one per­son in your way. It doesn't work very well with tigers or goril­las, though (because I've tried).
Per­se­ver­ance
One of the things that a lot of pho­tog­ra­phers ask is "How did you get access?" To some, it seems like some­thing mag­i­cal. There's some mys­tery attached to how you get inside. I've heard plenty of pho­tog­ra­phers answer this ques­tion about their photos.
Some­times it seems like a per­son was in the right place at the right time, but I see it as per­se­ver­ance. Do you know why they were in the right place at the right time? Because they've gone there plenty of times before. They spent time talk­ing to peo­ple. They rec­og­nized an oppor­tu­nity and didn't let go of the chance. Some of the best land­scape and travel pho­tog­ra­phy comes from peo­ple who keep going back to the same loca­tion, time after time. That's because the con­di­tions change and they can't cap­ture the mag­i­cal, fleet­ing moment if they aren't there.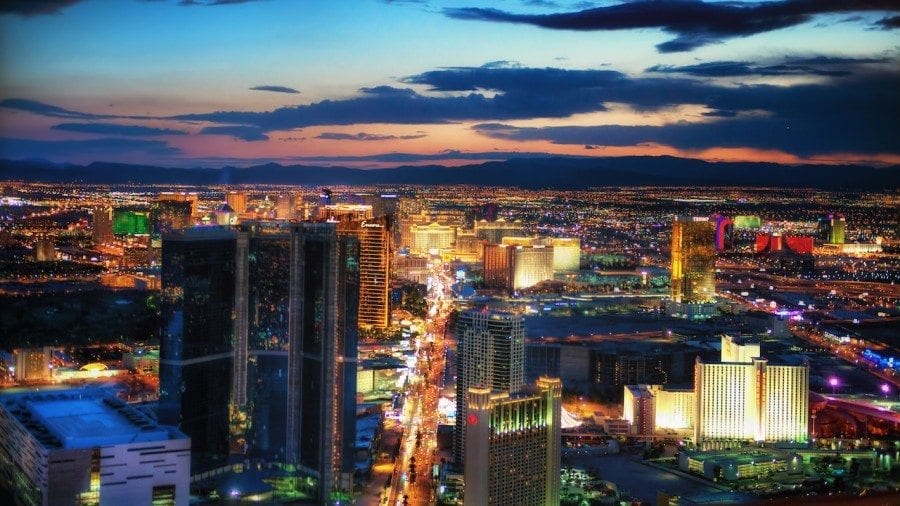 Some­times it isn't about get­ting access, but rather it's about bring­ing the gear you need to get the shot you want. The Stratos­phere doesn't let any­one go up to the top with a tri­pod. When I was wait­ing in line to go up before I took this shot, the man right in front of me had a six inch table tri­pod and the secu­rity folks con­fis­cated it. No tripods means no tripods.
When they searched my bag, they didn't find a tri­pod. They found a Man­frotto Magic Arm and Super Clamp. Right away, the secu­rity guard was ready to con­fis­cate it, but I held out. It's not a tri­pod. She paused a moment, real­iz­ing I was right. It took a bit of time, she called for advice. I felt the eyes behind a secu­rity cam­era peer­ing at me from a dis­tance. Finally, they agreed and I took my tools up to the roof. The same sit­u­a­tion played out at the National Air and Space Museum near Wash­ing­ton, D.C. A polite expla­na­tion, a demon­stra­tion, some reas­sur­ance that nobody would trip over it (because isn't that really why the tripods are banned in the first place?) and they consented.
I'd been to both places before and had my tri­pod turned away. I took a mono­pod to the Stratos­phere and was turned away. The third time was the charm, though. I wanted the shot and it took a num­ber of trips to finally get the right cir­cum­stances aligned to make that shut­ter click.
Luck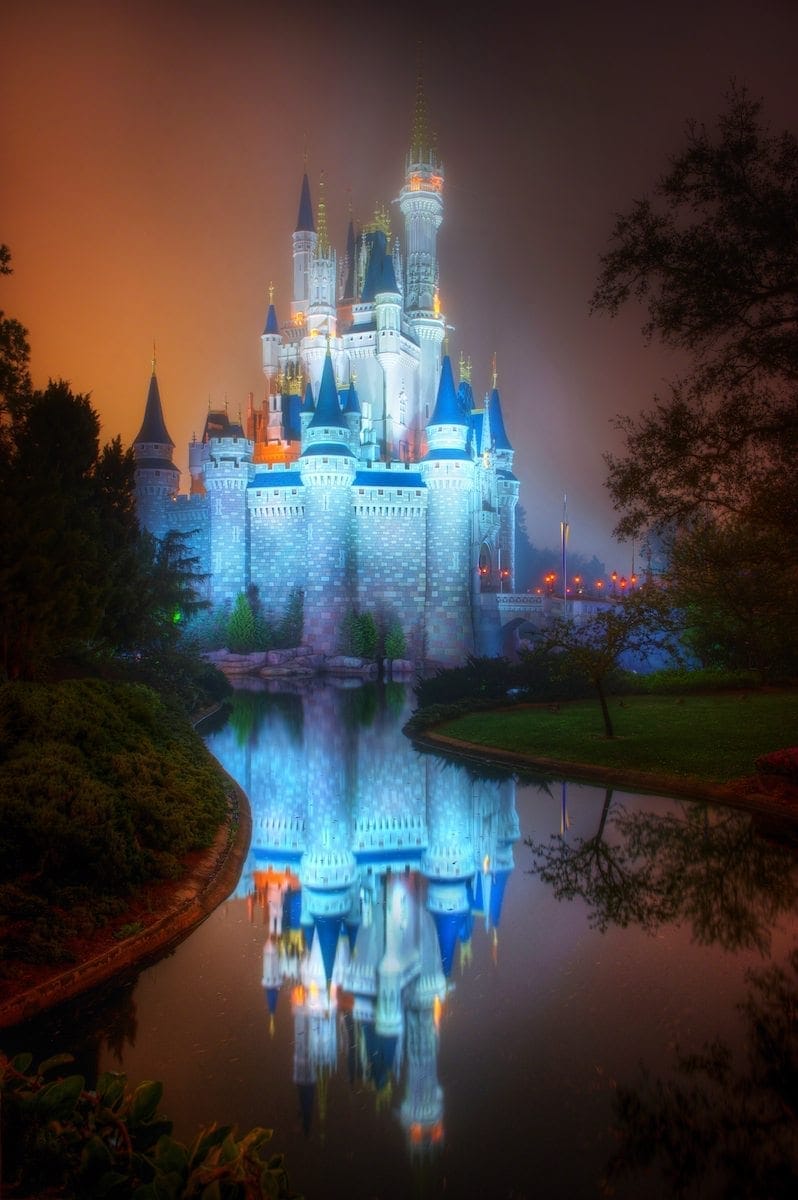 I'll admit, some­times I just get lucky. When some friends and I planned a sun­rise shoot at Walt Dis­ney World's Magic King­dom this year dur­ing a spe­cial 24-​hour period because of the Leap Year, we didn't expect fog. A few of us were grum­bling about it before we got into the park, too. Florida just isn't known for fog and this was a thick blan­ket that rolled in and was't going any­where. We had dreams of catch­ing the sun­rise just over Cin­derella Cas­tle and other iconic scenes in the park.
Instead, I got this eerie, warm glow that cre­ated a unique image that many Dis­ney fans love. You're unlikely to find some­one else with this shot, too. Why? Because the Magic King­dom isn't open at sun­rise any other day of the year and this kind of fog is pretty rare in Florida. Maybe I didn't get what I expected, but I got lucky.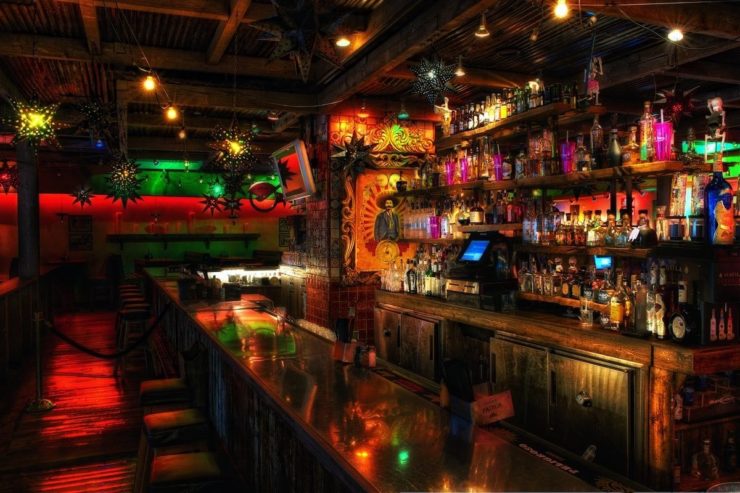 Some­times you have to make your own luck. Take this shot of Pink Taco, for exam­ple. To the man­ager, I'm just another tourist in his restau­rant. So when I approach him to ask for per­mis­sion to shoot his inte­rior, it's impor­tant to put myself in the best posi­tion to get him to agree. That meant I wasn't both­er­ing him at a peak time in the restau­rant and didn't ask him to go out of his way to help me. I picked a rel­a­tively quiet time in the mid-​afternoon, offered to come in while they were doing their open­ing prep before serv­ing cus­tomers and also shared some pho­tos with him. It worked. I got a photo of a restau­rant I love and he liked the pho­tos I shared in return.
He didn't have to agree to let me inside. The guys at the House of Blues Foun­da­tion Room shuf­fled me off to a mar­ket­ing per­son in Chicago — a sure sign of death. I got lucky at Pink Taco, but I made sure to cre­ate the opti­mum envi­ron­ment for luck.
You Gotta Be There
We all spend time to learn the tech­ni­cal aspects of pho­tog­ra­phy, but that's really not the hard part. If you want to get the shot, you gotta be there at the right moment. Doesn't mat­ter if you're trav­el­ing, shoot­ing in your back yard or work­ing with mod­els in a stu­dio. The ele­ments have to come together so you can put that tech­ni­cal skill to work in the right place, at the right moment.