Some­times I get ques­tions about trav­el­ing with a cam­era. They par­tic­u­larly seem to come from Dis­ney fans, since I spend so much time tak­ing pho­tos there. I have an opin­ion, of course.
Here's the basic premise of trav­el­ing with a cam­era. How do you want to spend your time while trav­el­ing? That's really what mat­ters. If you're the kind of per­son who is going to feel weighed down by a cam­era and it pre­vents you from doing the things you enjoy, then leave it at home and take some snap­shots with your iPhone. There is absolutely no sense bring­ing some­thing you won't want to take with you dur­ing your trip.
For those of you who are going to Dis­ney to enjoy the rides and pho­tog­ra­phy is an after-​thought, then leave the big DSLR at home. It's not what moti­vates you.
The rest of us don't even have to ask the ques­tion. Pho­tog­ra­phy is a pas­sion. We can't take pho­tos if we don't have a cam­era. In fact, the whole point of a trip is often to take pho­tos of the place. That's what we do. If I take my cam­era on a ride, it's because I want pic­tures of some­thing on that ride. If I'm not going to take pho­tos, I don't bring the camera.
Another Dis­ney exam­ple is Star Tours. I've been on that ride per­haps more than any other at Dis­ney World. They don't per­mit pho­tog­ra­phy on that ride (one of the rare excep­tions where you can't take pho­tos at Dis­ney). It's a fan­tas­tic ride and I do it for the expe­ri­ence. Never brought my cam­era there on any trip when I expected to ride Star Tours, though.
Trav­el­ing With a Camera
Going to Dis­ney World isn't really trav­el­ing for me, since I've always lived in Cen­tral Florida. When I go on a trip some­where, I tend to lug along my basic gear:
Cam­era body (a Nikon

D700

or Nikon 

D800

)
Think­Tank Sling-​O-​Matic or Think­Tank Air­port Takeoff
Really Right Stuff

TVC-​33

Really Right Stuff

BH-​40

Ball head
Nikon

SB-​900

 Flash
When I'm trav­el­ing with a cam­era, I may look like I'm armed for bear. The trick is to find a way to be com­fort­able lug­ging this stuff around. It's easy for me to carry my tri­pod and I find the Think­Tank gear does a great job of pro­tect­ing my gear and mak­ing it easy to carry around.
Some folks pre­fer to travel much lighter than I do, per­haps with good rea­son. I know a few folks who would rather just take the Nikon 28-​300mm lens rather than all of the gear I lug around. Noth­ing wrong with that deci­sion at all. It's just not for me, though.
I always say that every­thing in pho­tog­ra­phy is a com­pro­mise and this is another exam­ple. You want light weight gear? Take the all-​in-​one approach. You want higher qual­ity pho­to­graphic options? Then lug around more glass.
The 28 – 300 has a rep­u­ta­tion for a lot of dis­tor­tion. It's also a variable-​aperture lens, so it's not fast glass and it isn't going to have spec­tac­u­lar bokeh. If you tend to shoot at f/5.6 and above, this could be your lens. It's sharp and convenient.
If you need fast glass at dif­fer­ent focal lengths, then you're car­ry­ing a bag of lenses with you. If you want shal­low depth of field, then you're either adding some fast primes or shoot­ing your 70-​200mm racked out. You can have qual­ity while you travel, but you're going to have to carry it.
If you like shoot­ing HDR, then toss a tri­pod into that mix. I know some folks who shoot hand­held and I've done it, too. It's just not ideal, though. You want that tri­pod to keep your pho­tos aligned and elim­i­nate hand shake. If you want to shoot at night with long expo­sures, the tri­pod is your buddy.
You may look like a mess lug­ging that gear into a restau­rant for din­ner after a shoot, but at least you can go home with some­thing the aver­age tourist isn't going to get with an iPhone.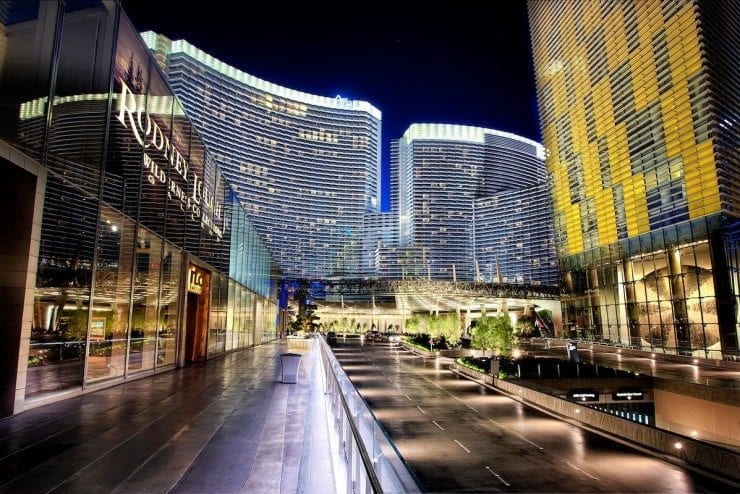 Embed This Image On Your Site (copy code below):