Sometimes I get questions about the tools I use on my web site, so I decided to create a colophon page. Here's a list of the tools and services  I use to keep my web site operational.
Many of the links below are affiliate links, and some are free tools. If this helps you decide to buy one of these products, please click one of these links to make your purchase. It won't cost you anything extra, but it provides a little income to help support the site.
WordPress Hosting
I've been through a number of hosting service providers. Shared hosting plans and Virtual Private Servers all have their benefits and problems.
I decided that it was time to move my sites to a Managed WordPress Hosting service, but which one? There are plenty of good providers, but I made my decision by looking at the problems I wanted to solve. Then the answer became immediately clear.
WP Engine stood out for a few reasons.
Superior performance
Daily and on-demand backups
Service Level Agreement for uptime
No servers are overloaded
Fast network with high bandwidth capacity
They manage the data center and infrastructure so I don't have to do it
All of those items are important, but the last one is really what managed WordPress hosting is all about. You get an enterprise-class data center and the people to manage it. That alone gives you better performance than you're ever going to find on any shared hosting plan or most VPS plans.
Other providers load so many sites on their servers that degrade capacity and it impacts your site's load time. Nobody likes a slow site, particularly Google. Just having a faster site is enough to give you a boost in search engine rankings over slower sites, all else being equal. More importantly, it gives your visitors a better experience when they visit your site.
WordPress Content Management System
It's no surprise that so many sites run WordPress. It's a secure, flexible system with an outstanding community of support and add-on options. It doesn't hurt that it's also free.
WordPress Framework
WordPress is a fine CMS, but it can do many things. To get the best results, I use the  Genesis Framework by StudioPress.com.
Like WP Engine, I settled on the Genesis Framework because it solved problems for me.
It's fast. No sloppy code to close down your site
It's frequently updated. I grew tired of developers who abandoned their code
Professional, attractive themes.  I signed up for Pro Plus packaged to get every theme they have now, and every theme they create in the future
No Limits. You can put your theme on as many sites as you like
A community of support. Not only does StudioPress stand by its product, but there are plenty of other developers creating child themes for the Genesis Framework
An eye to the future. Genesis now supports HTML5 and Schema Markup to describe content in my posts, which stands out in search engine results pages
It's also very customizable, even if you aren't a developer. StudioPress.com posts code snippets and tutorials that show you how to extend your site with additional features. All you have to do is cut and paste the code.
I've been very pleased running the Genesis Framework. It's the software equivalent of a the professional site that works well with WP Engine hosting.
Aweber Email List Responder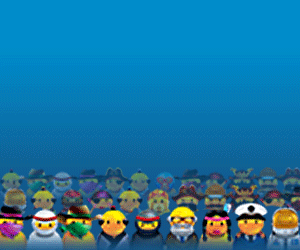 There's a saying, "The money is in the list." What that means is pretty simple. If you want to communicate with people who are actually interested in what you have to say, then you need to develop a list of their e-mail addresses.
Aweber allows you to gather opt-in e-mail addresses and share content directly to your readers. I use it for blog post broadcasts, delivering my posts to interested readers as soon as they're posted.
If you're a marketer with a product to sell, your e-mail list is a direct line to interested people who are potential buyers.
Send broadcasts and time sensitive announcements
Personalize e-mails for each recipient
Automatically share links to Facebook and Twitter
Segment messages to different parts of your reader base
Perform split-tests to see which message works best
Analyze the results to see how many messages were opened and clicked
Easily build and add opt-in forms from Aweber
The good news is that you can try before you buy. You have nothing to lose. Give Aweber a shot and see if it's right for your web site.

"The Money Is In The List"
AWeber proves it to thousands of businesses every day.
Learn how email marketing software
can get you more sales, too.
Gravity Forms
Gravity Forms allows you to create a variety of different types of forms on your web site. Most people start by creating a Contact form, but the capabilities go far beyond simple text fields.
Uses a visual form editor with multiple field types
You can create multi-page forms
You can create order forms with pricing information
Gravity Forms has conditional fields that change based upon input
A schedule system controls when you form appears on your site
Post fields allow user generated content to create WordPress posts
Add-ons work with mail responders, PayPal, and other services
Create polls, surveys or quizzes.
You have a lot of possibilities to gather information from your readers when you use Gravity Forms.
FooBox Lightbox Plugin
FooBox allows users to click on an image and see it in a larger size than it appears in the post.
There are a number of free lightbox plugins and I tried a number. FancyBox and EasyBox were a couple that worked well for basic services.
However, I wanted a bit more. Here's what I can do with FooBox.
It's responsive, so it works with different screen sizes
Social sharing icons can immediately allow visitors to promote your photos
It works well with mobile devices
FooBox integrates with a number of gallery plugins
It integrates with Gravity Forms
Pull captions embedded in your media
Unlike most free lightbox plugins, FooBox is a team player that works well with other services, allowing you to expand your capabilities and create different types of content appearing in a lightbox form.
FooBox includes a number of frames and display formats, so you can configure its appearance to match your own style. Unlike the free light boxes, FooBox appears that way you want it to appear.
Justified Image Grid Plugin
I've looked at a lot of portfolio and gallery options. In some cases, I looked at completely separate WordPress themes. Some folks also use external services for their portfolio, but I think that's a mistake. You want to keep your viewers on your page, not send them off to get distracted by someone else's work.
Justified Image Grid provides the solution that allows me to integrate my galleries inside my site in an aesthetically pleasing format. It's easy for viewers to look through my images, and it integrates easily with FooBox to give a nice Lightbox view of my photos and other media.
Images automatically align, despite being different shapes. Have you ever noticed how WordPress galleries can force all of your images into square thumbnails, often completely missing the subject? That doesn't happen with Justified Image Grid.
[justified_image_grid preset=4]
The images have different sizes, but the Justified Image Grid plugin aligns them to use the available space. This particular option emulates how photos display on Google+.  There are many other preset options and an array of controls to customize how your images display.  You can determine their size, overlay, captions and many more features.