First Look at Perfect B&W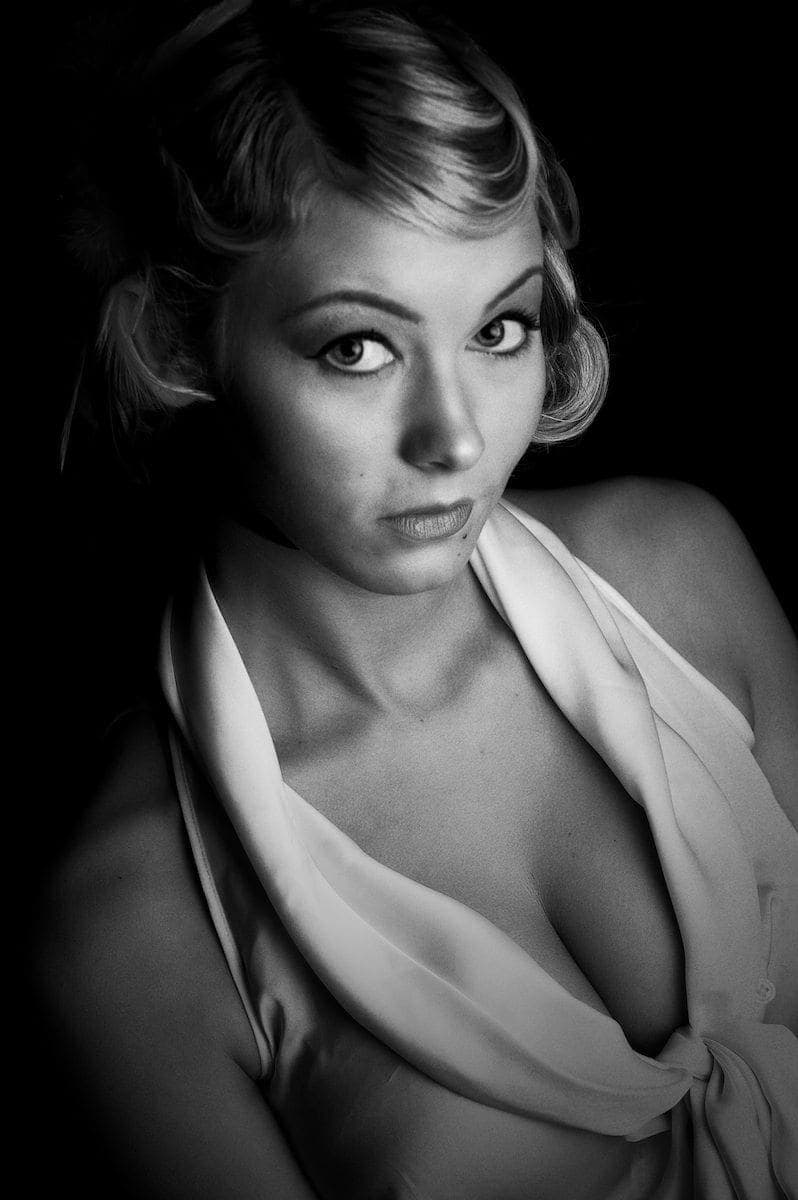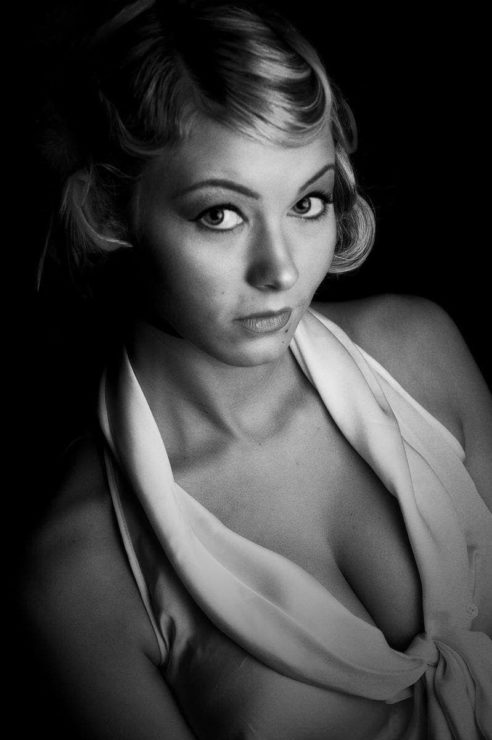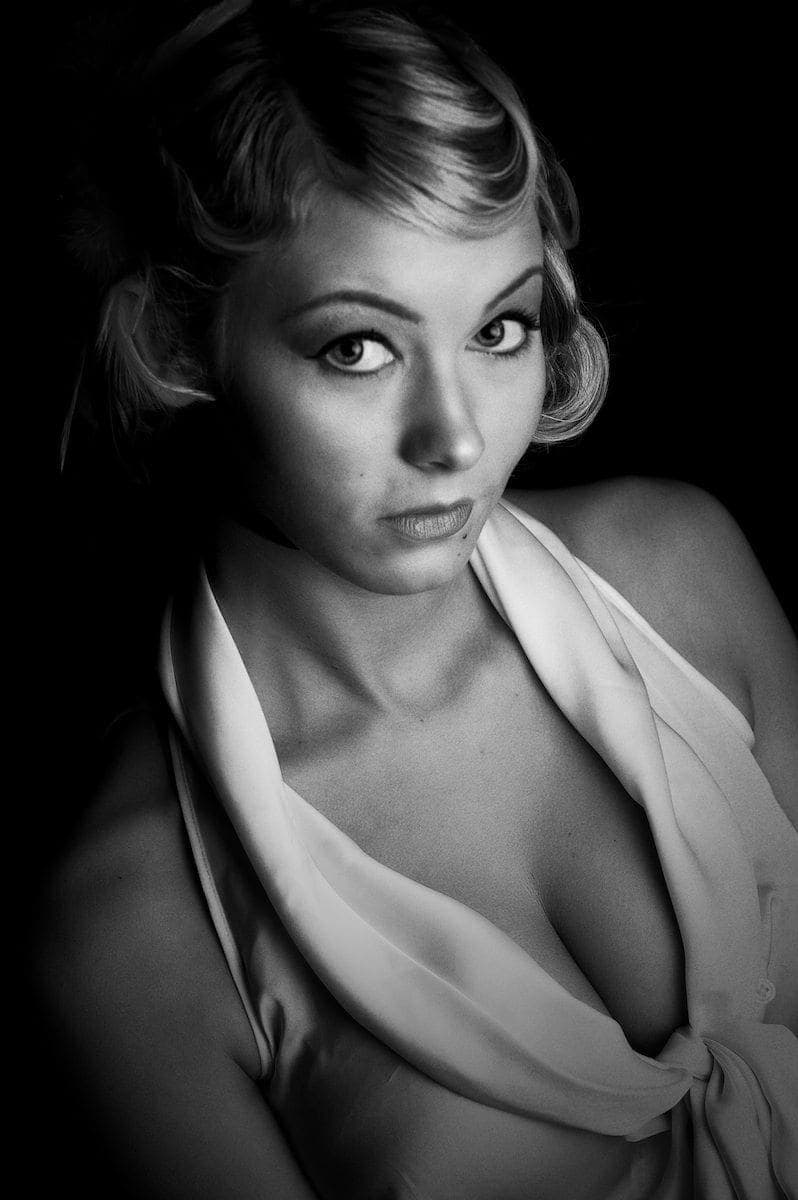 First Look at Perfect B&W
onOne Software released Perfect Photo Suite 7 recently, it's latest version of a comprehensive post processing software suite. I've been toying around with a pre-release version lately. It's a very good update and I'll revise my review of Perfect Photo Suite once I have the final version installed. Let's face it. This software better be very good because it takes a lot of cojones to call your products "perfect."
There are a lot of changes to the suite that I like, but there are two that caught my eye right off the bat. One was the Perfect Brush and the other is Perfect B&W, which I used on the portrait above.
Perfect Brush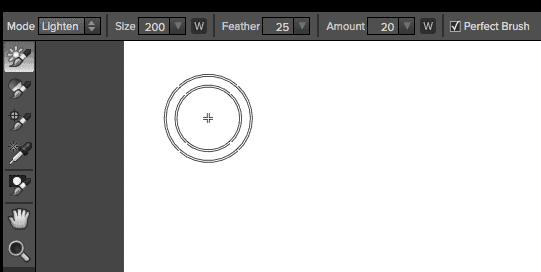 Previous versions of Perfect Photo Suite never called the brush perfect, which I can understand. It was actually a source of frustration for me because it lacked the controls that we take for granted in other software, like Aperture or Lightroom. onOne made significant improvements to its brush with Perfect Photo Suite 7.
As you can see in the screen shot that I took from Perfect B&W, you have better control now of different parameters of the brush. Using the icons on the vertical toolbar, you can choose to use the brush for brightness or contrast in Perfect B&W. It works well with my Wacom Intuos5 tablet, so I don't have to change the way I work in Perfect Photo Suite 7 compared to Photoshop or Lightroom.
The key feature that I wanted was edge detection, though. Too many times I was making sloppy brushes in Perfect Photo Suite because I'd become reliant upon edge detection in Aperture and Lightroom, so I expected it everywhere. As you can see by the "+" symbol inside the brush, that feature found its way into onOne's Perfect Brush. It's a time saver because I don't have to be quite so meticulous with each stroke. The computer can do the work for me in many situations. Perhaps not all – there are times when edge detection isn't what you need because computers don't make artistic choices, people do. It's nice to have this feature when you need it, though.
Perfect B&W
For most of my Black & White needs, I've used Silver Efex Pro by Nik Software. It's an outstanding tool and I think it sets the bar for any other tool that enters the Black & White market. So how does Perfect B&W stack up against Silver Efex Pro? First, take a look at the user interface.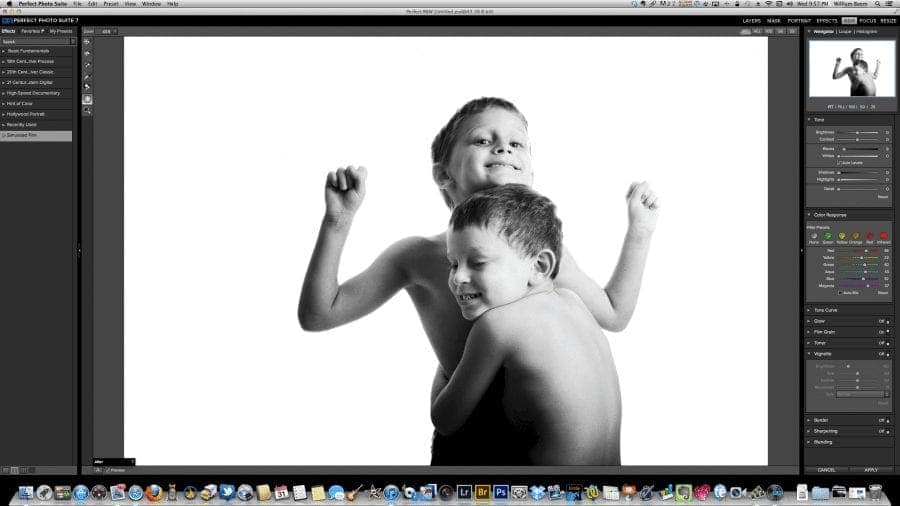 Perfect B&W has all of toning and color filters you would expect from a B&W product. Silver Efex Pro added borders to its product and this looks like an easy feature to add, given onOne's experience with Photo Frame. There were a few texture examples that were a pleasant surprise, such as this Old Parchment texture below.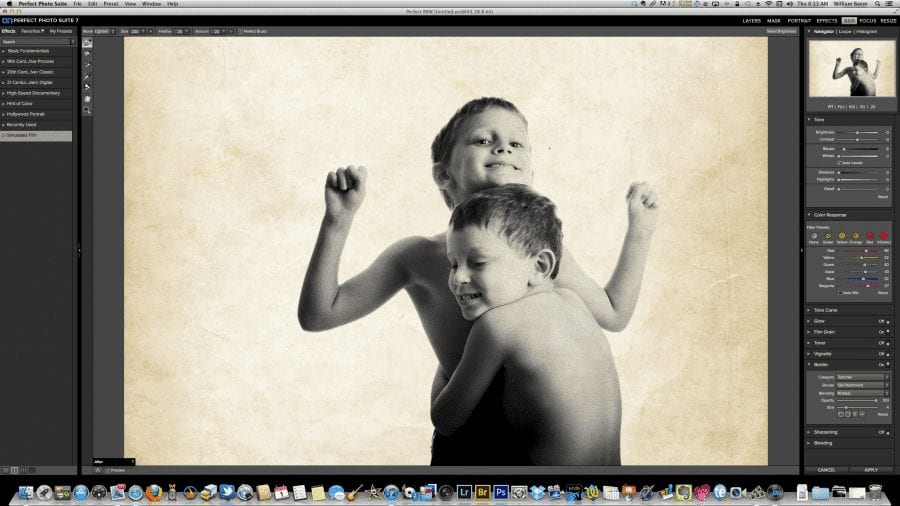 Perfect B&W also includes modules for Glow and Sharpening. Those are features I didn't expect to see in a Black & White product, but are still welcome.
Along the left side are a plethora of presets in various categories. For the portrait of Brittany on this post, I selected a preset for 100 Ilford Delta -N film. Between the array of simulated films and different styles of presets, you have plenty of built-in options to use. Otherwise, all the controls to create those same looks, or something new of your own, are available in the controls on the right.
Perfect B&W doesn't disappoint at all. I'm looking forward to digging in to it in more detail and I'll share the review when I've had more time with the product.
If you'd like to check out more features of Perfect Photo Suite 7, you can find it at onOne Software.