Happy Thanksgiving and Black Friday Discounts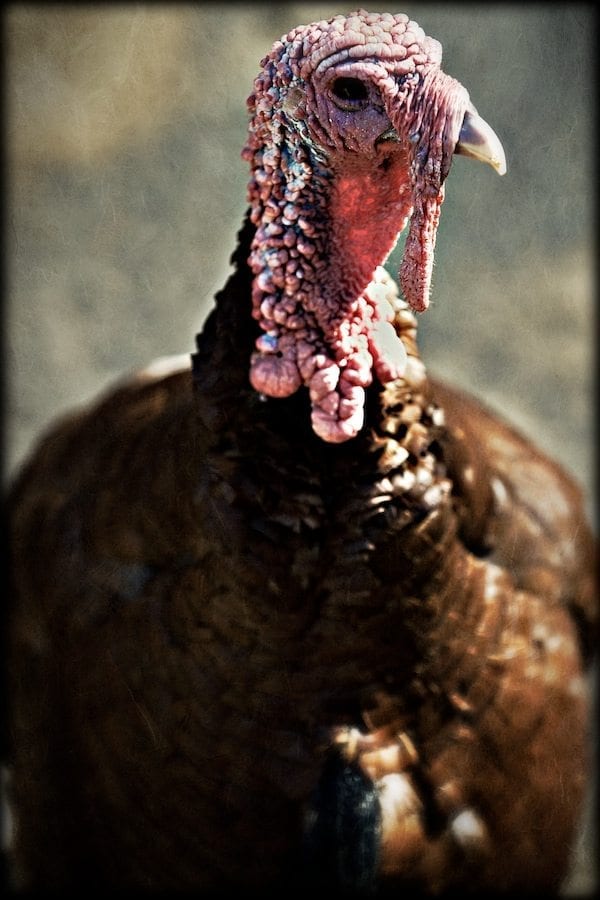 Happy Thanksgiving and Black Friday
Happy Thanksgiving to those of you in the USA. Hey, I'll even say Happy Thanksgiving to those of you who are from the USA, but living elsewhere. I've posted my traditional photo of a turkey for some very important reasons.
Turkey is the traditional Thanksgiving day meal.
Everyone expects to see a turkey on Thanksgiving.
I have a picture of a turkey.
This means I don't have to process and post a different photo today, which would be a waste because this week is traditionally very slow for Internet visitors.
There are times when I've thought about going out and taking a new turkey picture each year for Thanksgiving. Then I remember that there aren't a lot of turkeys near where I live and most folks probably don't care that I use this picture over each year. Now I could call it a tradition. Some people could even be disappointed if they saw a different turkey here today. That's what I'm going with today.
Traditions are important things. That means you have to kick back with your family, have some turkey, watch a Charlie Brown special or Planes, Trains and Automobiles. Relax today, as life will get exciting soon enough tomorrow.
Black Friday
I am not one of those people who lines up in front of  Best Buy to save money on door buster specials. Therefore, I stay out of their way and shop online.  With that in mind, I've received word about a few specials and I'll pass them along, just in case something grabs your attention.
Copyblogger/StudioPress 25% Discount
Copyblogger Media's Black Friday Sale – Everything in our StudioPress design shop for 25% off, starting now and continuing until 5:00 pm Pacific time on Monday, November 26, 2012. These folks have a great blogging architecture and rarely issue discounts of coupons.  If you're in the market for a new theme, definitely check out this offer. I went full-bore and bought the Pro Plus Package, which includes all of their themes, now and in the future. You also get discounts on future products. They have great customer service and support.
GelaSkins 20% Discount
Starting 11/23 – 20% off site wide at GelaSkins.com! Hurry, ends 11/26 – Protect your electronics! I have a couple of Hard Cases with my own photos on them for my iPhone, and some different skins for my iPad. You can also find skins for your computer and other electronic devices. Upload your own photos or choose from a pretty cool collection of art.
Topaz Labs 50% Discount
Get 50% Off all Topaz Labs through November 26 – Just use coupon code CyberSavings to get half off all Topaz products.
GoDaddy 32% Discount
Go Daddy Deal of the Week: 32% off your order! Offer expires 12/4/12!
 – This deal covers everything – domain registration, renewals, hosting, certificates. I do all of my domain registration with GoDaddy and they have the best prices I've found, which keeps me coming back every time I need a new domain.
HostGator 20% Discount
I just took advantage of this offer myself. I've been using HostGator since they were a small provider in Florida. They left the state, but I've always been satisfied with my service plans. Now I'm in the process of upgrading to a VPS. I did some comparison shopping before making my choice. HostGator still came out with the best plan and pricing for the dedicated resources I need.
If you're wondering what a VPS is or whether you need one, please read my post on Changes Ahead for the Blog to learn a bit more about using a Virtual Private Host.
Stuck in Customs 30% Discount
Click here to visit Stuck In Customs. – Trey Ratcliff is sharing the Black Friday love from New Zealand. Just use the code BLACK30 to save 30% on his Lightroom Presets, Photography Tutorials and eBooks.
Be Safe Out There
Whether you're traveling for the holiday or braving the crowds in the shopping malls, please take your time and be safe. Have a Happy Thanksgiving and Black Friday, everyone.