International Talk Like a Pirate Day 2012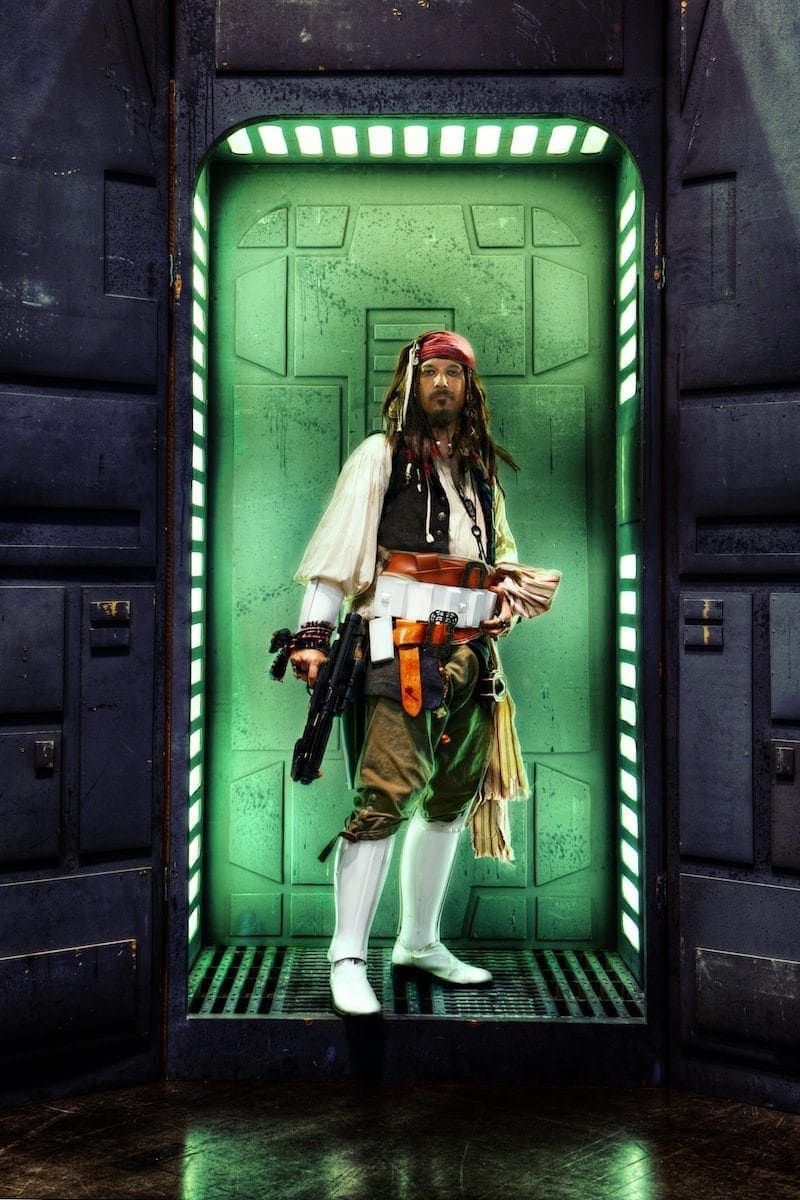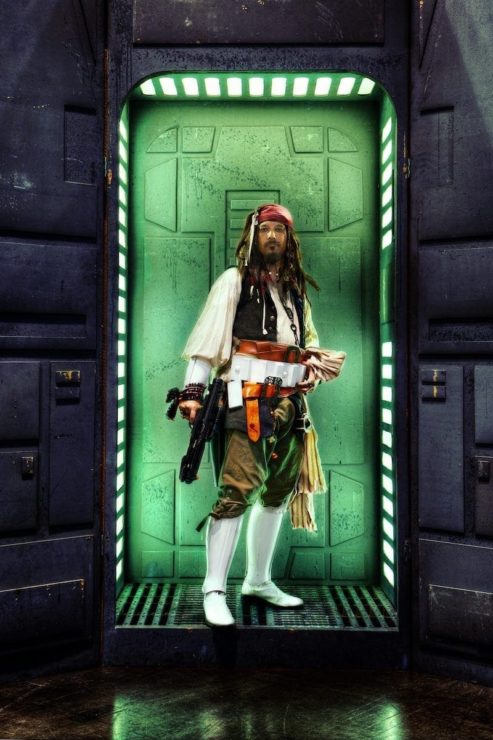 International Talk Like a Pirate Day 2012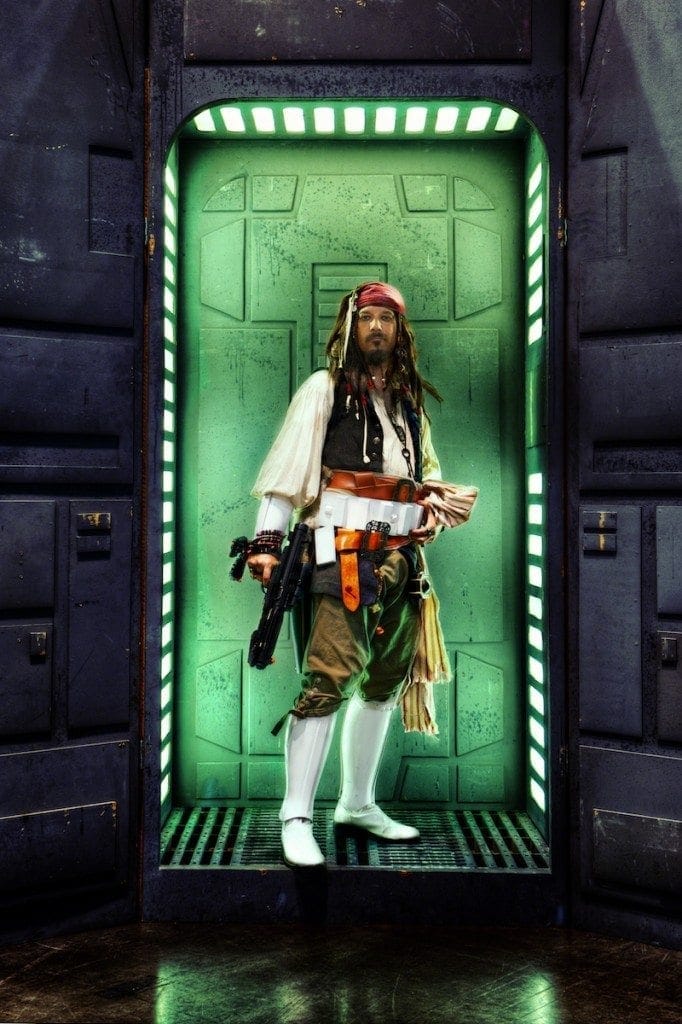 Today is International Talk Like a Pirate Day. I knew I wanted to get something pirate-y for today's post, but what kind of pirate? Then I remembered Captain Jack Stormtrooper from Star Wars Celebration and here we are. Now instead of International Talk Like a Pirate Day, I think we've just gone to IntergalacticTalk Like a Pirate Day. I suppose I could have gone with Han Solo, but he's more of a smuggler than a pirate.
Although I really like the costumes that are true to the Star Wars films, I think a few of these mashup costumes make me smile just a little bit more. Captain Jack Stormtrooper had one of those great combinations of characters that I just couldn't resist. A few others included a Minnie Mouse Stormtrooper, a girl in a Death Star skirt complete with a leash to walk her TIE Fighters, and a very disturbing Burger King Stormtrooper with a squeaky toy and a pelvic thrust that would embarrass Elvis. I still have bad dreams about those hips pulsating in my direction.
I'm not sure how September 19th came to be International Talk Like a Pirate Day, but it's another one of those things that puts a smile on my face.  Why? Because it's stupid! It's completely irrelevant, useless, and dumb enough to be fun. It's a reminder not to take everything so seriously and to lighten up at least once a year. Although I may not actually talk like a pirate all day long, at least I'll think like one. That gives me permission to plunder something. I don't know if I'll actually do that, but I do like the sound of the word "plunder." It's not something you get to say every day, but you can say "plunder" on International Talk Like a Pirate Day.
So lighten up a bit today, people. You're allowed to be a little silly and have some fun.