Is Black and White Overrated Rewind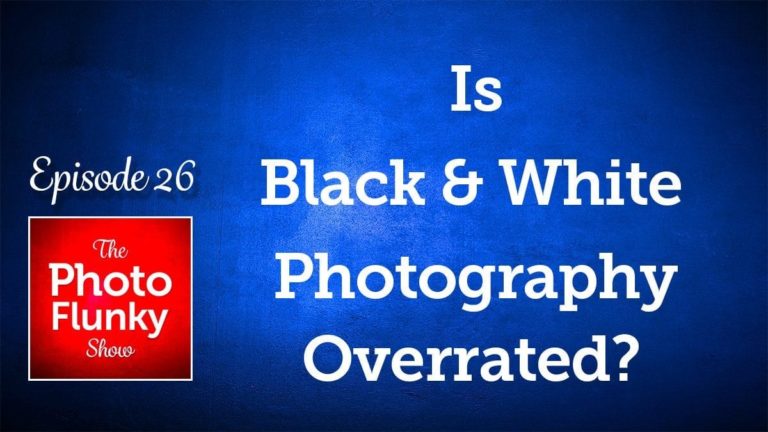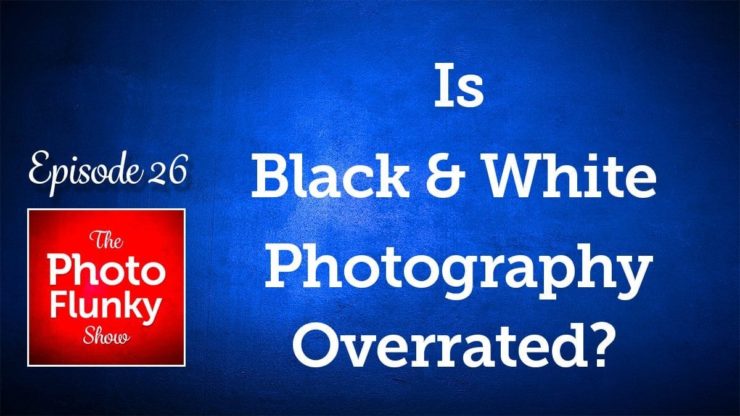 Is Black and White Overrated or Just Overused?
Thank you for listening to episode 26 of The Photo Flunky Show – Is Black and White Photography Overrated? This is a rebroadcast of episode 26.
We've all seen some really great black and white photography, but is it necessary or useful in a modern age? After all, every digital camera defaults to color photography.
Why are some people still using black and white for their photography?
Lee and I discuss how black and white photography fits in the realm of modern photography. We'll cover the types of photos that work very well in black and white, and also discuss when black and white is a mistake for your photos.
Do you agree or disagree? Let us know in the comments below.
How to Subscribe to The Photo Flunky Show
For all of the Android users out there, I'm happy to announce that The Photo Flunky Show is now available on Google Play Music, along with plenty of other great podcasts.
I created some simple shortcuts to make it easy for you to subscribe and have the podcast delivered directly to you when it's published.
Google Play Music: https://williambeem.com/googleplay
iTunes: https://williambeem.com/itunes
Stitcher Radio: https://williambeem.com/stitcher
Transcript