My Macphun coupon code is now available so you can save 10% on Creative Kit and Aurora HDR.
Macphun Coupon Code for Creative Kit and Aurora HDR
Last week, I received a note from Macphun. It seems one of the folks there noticed my Discount Page and saw that Macphun wasn't on it. Fortunately for all of us, they decided that just wasn't right and offered a Macphun coupon code worth 10% savings on Creative Kit and Aurora HDR.
I'm happy to share this with you. Here's how it works.
Just visit my link at williambeem.com/macphun to visit the Macphun site.
Select the Store link and look at the software, packages and options.
Use my Macphun coupon code: BEEM where it says "Enter Promotional Code"
The Macphun Checkout Process
Sometimes visual aids are the best way to avoid confusion. Here's the checkout process that will save you 10% on your Macphun order.
Once you select your items and proceed to the payment area, you'll see a screen like this one.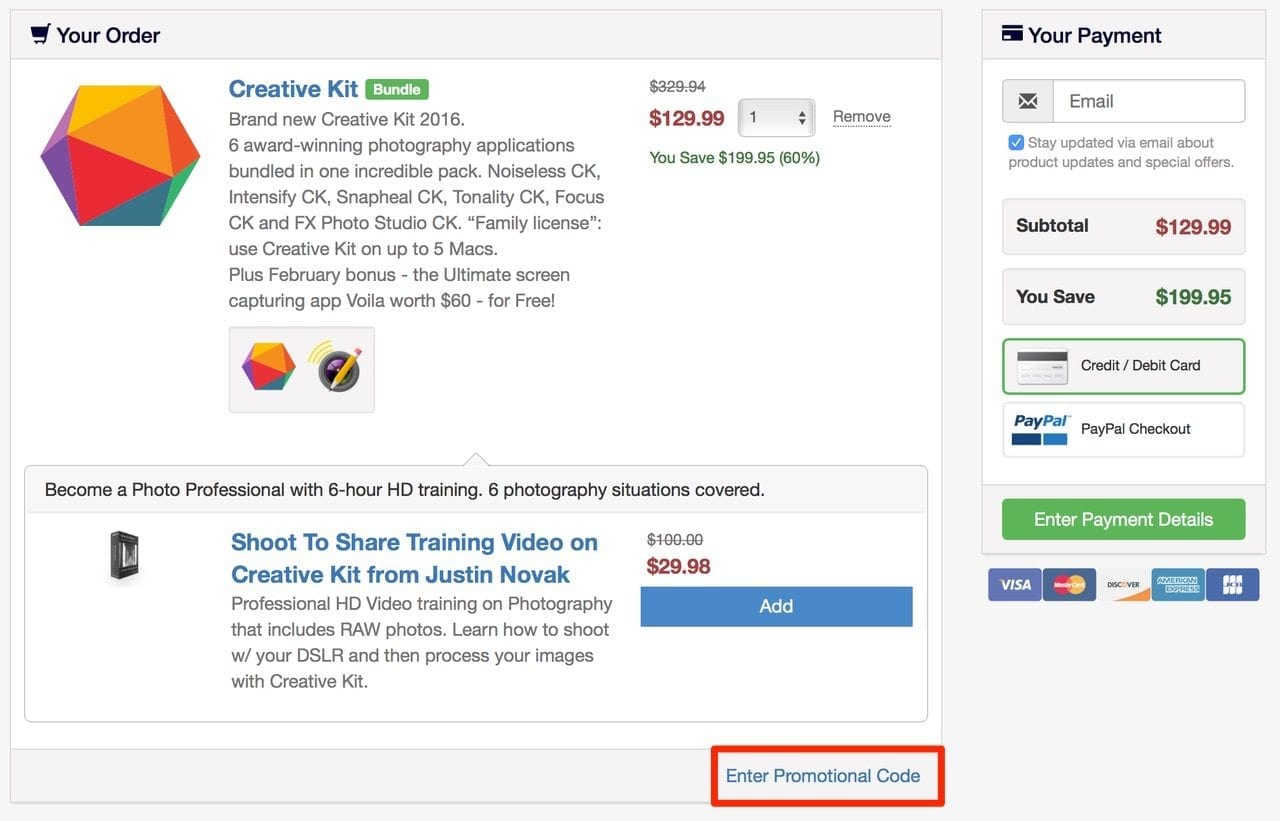 Make sure you pay attention to the are I enclosed in RED at the bottom. Click this link to enter my Macphun coupon code: BEEM. Then it should look like this after you enter the code.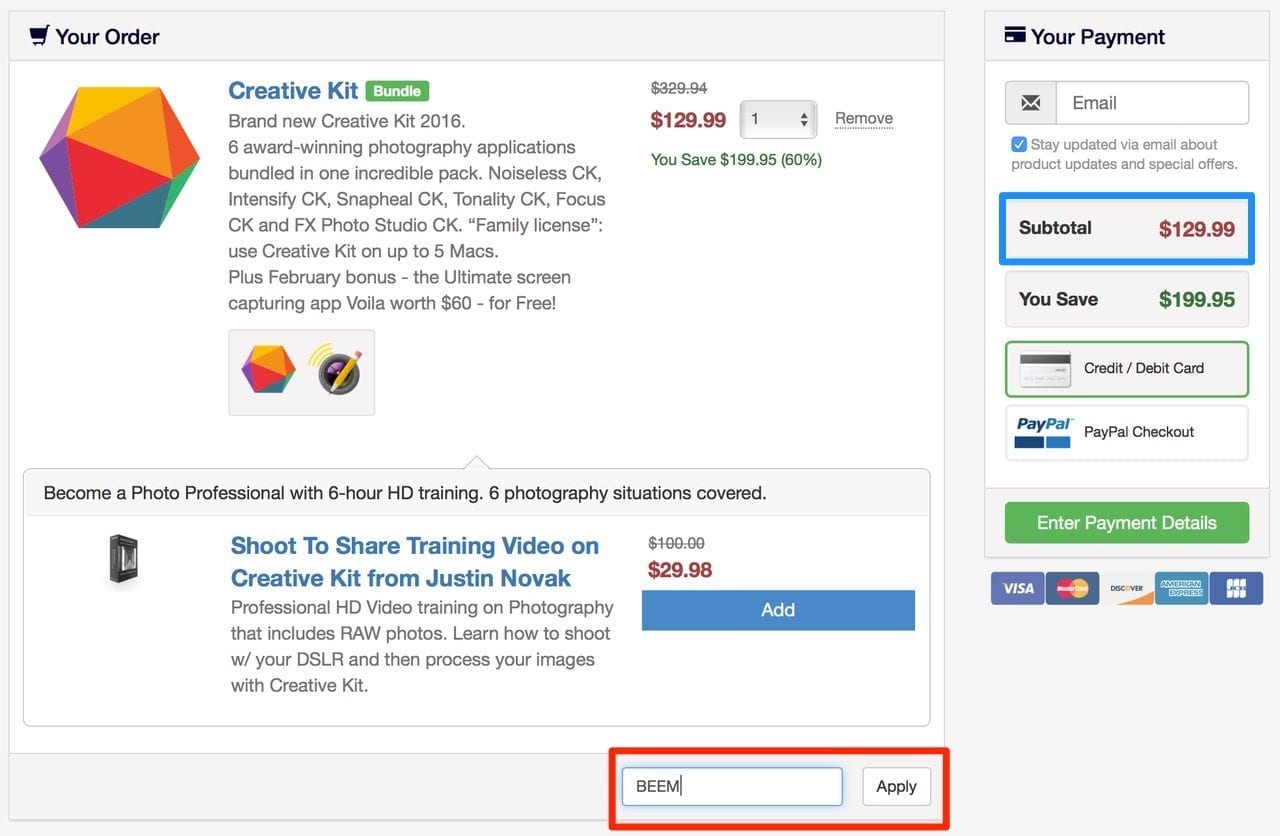 Notice the price in the above window that I enclosed in BLUE. Click the Apply button and your screen should now look like this one below.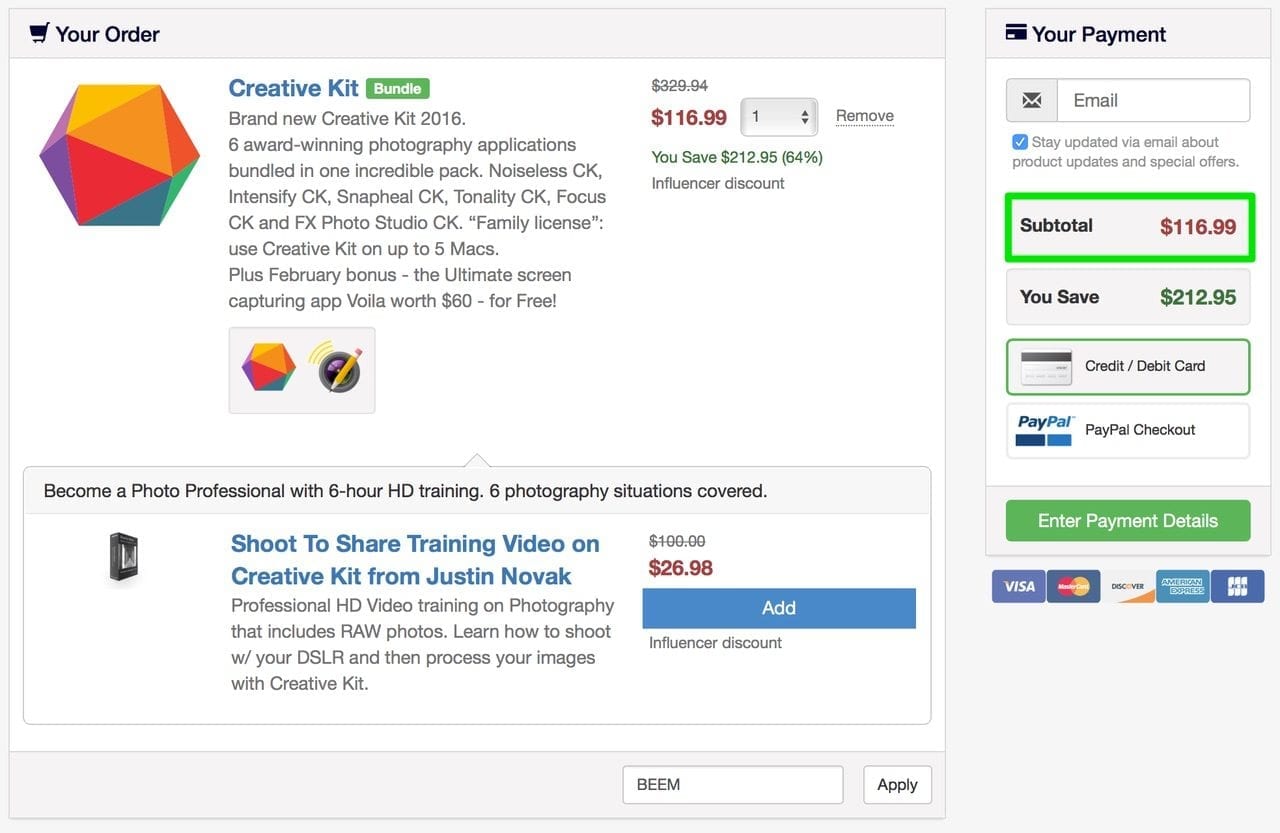 Just like that, you can see the price dropped!  All you had to do was click, type, click and you saved some money. Who wouldn't want to use something so simple and valuable?
Since this is an affiliate link, my standard rules apply. If you buy from one of my affiliates, I'll stand behind it and help you if you need it. I only have affiliate relationships for products that I use and would recommend to a friend like you. If you need something, just visit my Contact Page and let me know.
A Quick Look at Focus CK (Video)
I really enjoy all of the Creative Kit applications. Focus CK is one of those little gems that is quick and easy to use, but can have a wonderful impact on your photos.
This is a quick video to show you just two of the options in Focus CK and how you can use them for an interesting take on your own images.
[pexyoutube pex_attr_src="https://www.youtube.com/watch?v=p-8ZXrdiWdw"][/pexyoutube]