Macphun Luminar and ON1 Photo RAW 2017 First Look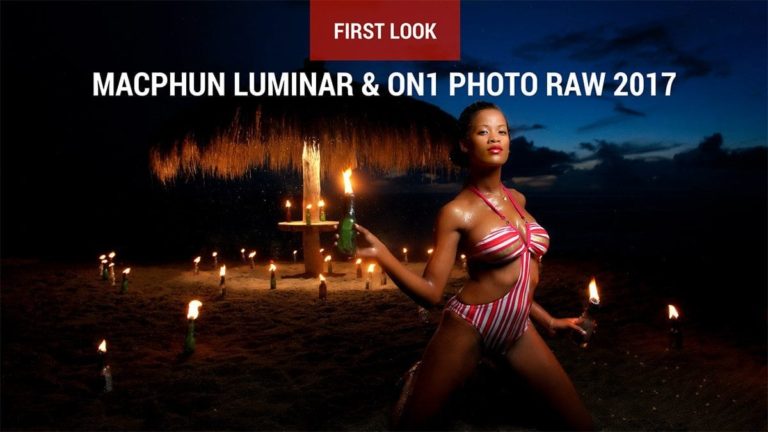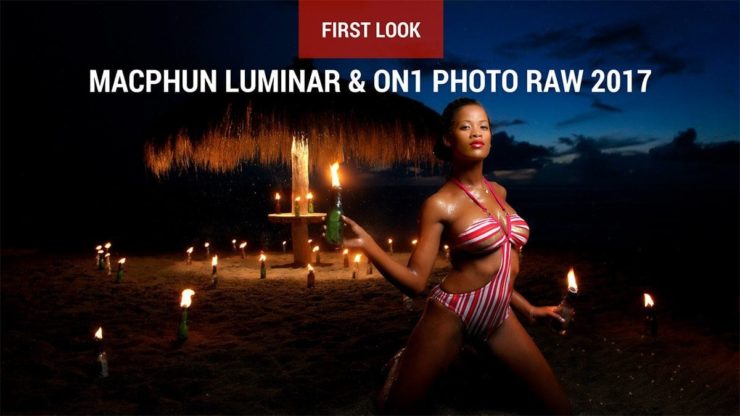 Macphun Luminar and ON1 Photo RAW 2017 are two new RAW processing engines and alternatives to Lightroom's Develop Module and Adobe Camera RAW. Let's take a look at them.
VIDEO: Macphun Luminar and ON1 Photo RAW 2017 First Look
If you have tried out Macphun Luminar or ON1 Photo RAW 2017 yet, here's a chance for you to see how the user interfaces compare.
I managed to get a preview version of each product. This video shows the current shipping version of Macphun Luminar and an available pre-release version of ON1 Photo RAW 2017. You can order ON1 Photo RAW now and get this same pre-release version, and the final version will ship on December 19, 2016.
Why Do We Need An Alternative RAW Processing Engine?
I think that the basic RAW processor in Lightroom's Develop Module and Adobe Camera RAW is pretty good. So why would you want to use a different product?
Let's start with a basic notion that not everyone needs to use Adobe Lightroom or Photoshop to process their photos. While many of us keep every photo we shoot to possibly use in the future, there are people who have the same workflow as my wife.
She reviews her photos on import, selects a few keepers, and deletes everything else. She doesn't use Photoshop at all. For someone like my wife, the built-in browser, develop and other features of ON1 Photo RAW could be perfect. She doesn't need maps, books or printing modules.
On the other hand, I enjoy these new RAW processing tools because they save me time and open up new opportunities.
Typical Photography Workflow
At a high level, a photo goes through three steps. You organize it. Then you develop it. Finally, you finish it with plugins or Photoshop techniques.
It's the jump from Developing to Finishing that these tools are addressing by adding more filters in the Develop workflow. For example, you can replace the sky in a photo using these tools by adding another photo and masking it with a Graduated Filter. Lightroom doesn't let you do that. Instead, you have to launch into Photoshop or a similar tool.
For the majority of the post processing work that I need to do, Luminar and ON1 Photo RAW can handle things that I would otherwise need to do in Photoshop. I'm getting results that are very encouraging and exceed the results I see from Lightroom's Develop module.
Room to Improve
That isn't to say that the tools are perfect. These are first generation tools for both Macphun and ON1. Some of the tools we expect from Lightroom's Develop module aren't present.
For example, I always start with Lens Correction when developing photos in Lightroom. That tool doesn't exist in either Macphun Luminar or ON1 Photo RAW.
One of my recent videos shows how I develop every photo. It relies upon a simple, but effective technique in Lightroom. Just hold down the Shift key and double-click the label of a slider, like Blacks, Whites, etc. Lightroom will automatically set the sliders for you.
That doesn't happen in Macphun Luminar or ON1 Photo RAW.
Both have Auto settings, but neither worked very well for my test photos.
ON1 Photo RAW 2017 wouldn't allow me to move a photo while using my Intuos5 tablet, though it worked fine with my Magic Mouse or the trackpad on my MacBook Pro.
Neither product seemed to have edge detection for masking. That's something I hope both developers will put on the top of their list.
Better Results in Less Time
Despite a few minor issues, I'm impressed. Both products allow me to achieve better results in less time than I used in my old workflow. Fewer trips to Photoshop or other plugin tools makes my workflow easier and faster.
If you're interested in getting more information about these products, here are my affiliate links for each one. They add no cost to you and may even save you some money when using my coupon codes (though not in combination with other offers).
Macphun Luminar – COUPON CODE: BEEM
ON1 Photo RAW 2017 – COUPON CODE:  WBEEM16