My Photography eBook is Now on Kindle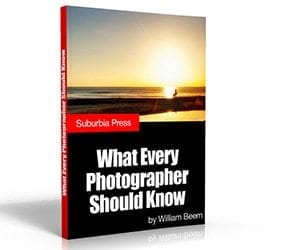 What Every Photographer Should Know – Photography eBook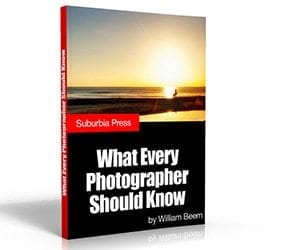 It's pretty rare for me to post something on the weekend, but I'm excited to announce that my photography eBook – What Every Photographer Should Know – is now available on Amazon.com as a Kindle eBook.
The Art isn't in the Camera – It's in You
Maybe you've seen this happen before.  You see a beautiful photograph online and someone in the comments asks what kind of camera they used. That's like reading a novel by Hemingway and asking what typewriter he used (it was a Corona #3, but the way). Just as Hemingway's stories didn't come from his typewriter, beautiful photographs don't happen because of the camera.
Photography is a skill and everyone can learn a skill. You just need to the right information. My photography eBook – What Every Photographer Should Know – was written to share the fundamental lessons you need to know to create your own great photos. It teaches you the basics of exposure, but it goes beyond the mechanical aspects to discuss how to make an emotional connection with your photographs.
You can still find the PDF version of What Every Photographer Should Know on Suburbia Press.  I hope that this Kindle version of my photography eBook helps some of you who are getting started to create better photographs.
I could really use your help in sharing the word about this eBook.  Spread the word on Facebook, Twitter, Reddit – anywhere you think there's someone who could use a fundamental guide to photography.  You could do us both a favor.  Thanks!