Affiliate Disclosure: We earn a commission if you purchase through one of our links at no additional cost to you.
My Review of Nik Software Plugins is Online Now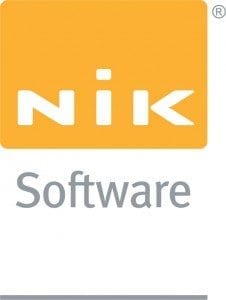 Wow, this is a long one! In my review of Nik Software, I cover all of the plugins in the Nik Complete Collection for photographers. There are plenty of images, both showing how the software works and what kind of results you can achieve using Nik Software. Wait, there's more! You can save 15% on Nik Software products using my coupon code: WBEEM.
Here are the plugins covered in my review of Nik Software:
Color Efex Pro
Silver Efex Pro
HDR Efex Pro
Viveza
Sharpener Pro
DFine
I cover the U Point technology in each of the Nik Software tools to show how they quickly and easily create complex masks that allow you to selectively apply filters and effects to your images. Not only do these U Points create quick masks, but they greatly simplify the editing process. All you have to do is drop a point, select the area you want to cover and then drag some sliders. You see the results on screen before you commit the image.
Almost all of my images include some filter or effect from Nik Software. Most of them contain multiple effects, particularly from Color Efex Pro or Viveza. I'm a big fan of the filters that let me correct problems with my images, but there's really more to it than just fixing problems. Nik Software filters allow me to express my creative vision with speed and accuracy. Not only is it an amazing collection of tools, but the software really saves you quite a bit of time in processing your images.
That's not to say that you have to rush through post processing. However, when you have a job to deliver several shots for a wedding or event, it's nice to know that you can rely upon great software to deliver professional results with minimal time.
The shot below really exemplifies how much I depend upon Nik Software. Out of the camera, this shot was a bit of a mess. It was flat, had a color cast and quite a bit of noise. A few minutes with Color Efex Pro, DFine and Sharpener Pro cleaned up the image to let my subjects pop out of the haze.
I hope you enjoy my review of Nik Software. Even if you already own the tools, take a look. You may find some ideas you hadn't considered before. If you have something to share about your own techniques, please leave it in the comments to help others.