My Review of onOne Software Perfect Photo Suite 7 is Online Now
I just replaced my old review with a current update of onOne Software Perfect Photo Suite 7. Suffice it to say that I'm even more impressed now than I was when version 6 came out. onOne Software made a major leap forward with that release, but now they've added Perfect B&W and created tighter integration among the applications with Perfect Layers.
If that's not enough, I'm really having a good time using the new brush tool with the Perfect Brush edge detection. Take a look at this mask I created for the review.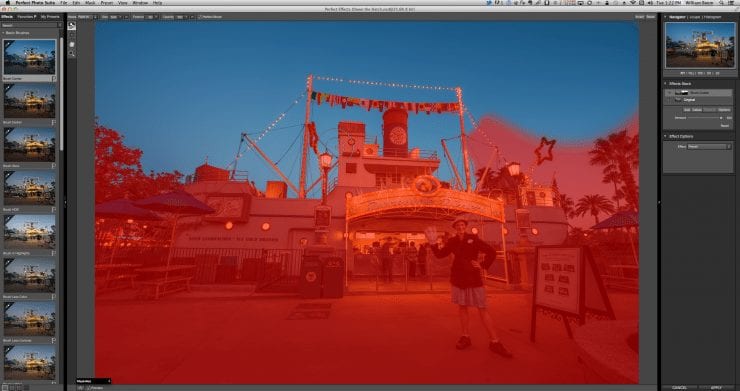 I wanted to make an adjustment to cool down the sky without affecting the rest of the image. Take a look at the mask on those leaves along the trees or the individual light bulbs strewn across the top of the ship. Not only was this accurate and fast, but it was incredibly easy! All I had to do was turn on the Perfect Brush checkbox and dab the color of the area I wanted to replace. Perfect Effects 4 did the rest of the work.
If you haven't taken a look at onOne Software Perfect Photo Suite 7 yet, please check out my review. The folks at who created this software have made post-processing so simple, fast and effective that I just want to slap them. How am I supposed to feel like I've accomplished anything when their tools make photo editing as easy as using an ATM?
Of course, I'd be remiss if I didn't point out that I have an affiliate relationship with onOne Software. That's how I'm able to provide you with my onOne Software coupon code – WBEEMPHOTO. Just enter that code in the box where it says "coupon code" and you'll save 15% on your order.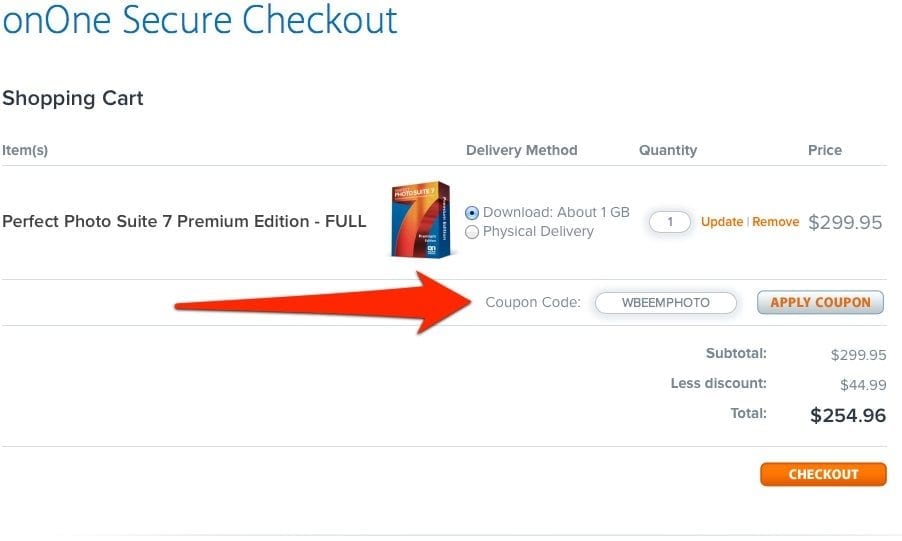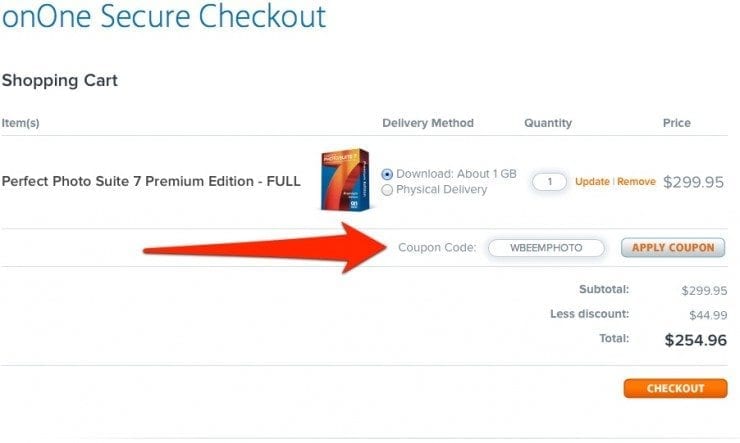 Just click here to see my review of onOne Software Perfect Photo Suite 7