ALL ACCESS: Your Backstage Pass to Concert Photography
$19.89
Topic Knowledge -

95%

Price -

90%

Return Policy -

95%
Pros
Author really knows his topic
Practical and actionable advice
Interviews with other insiders
Outstanding photo examples
Cons
It isn't about photography techniques
It's a guide to get access, not a free pass
All Access
Your Backstage Pass to Concert Photography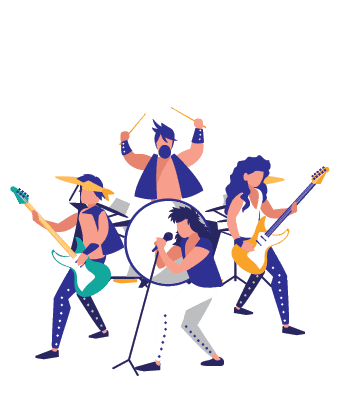 I took a pre-conference course at Photoshop World in Orlando called Real World Concert Photography, taught by Alan Hess & Scott Diussa. It delivered everything I could ask for on the topic.
They presented the things you need to know in order to get access, how to behave, what shots to get, and then we put it into practice with a live band.
How Do I Become a Concert Photographer?
Alan has taken all of that information, and a bit more, to put it into a book that shows you what it takes to be a concert photographer.
All Access: Your Backstage Pass to Concert Photography is exactly what it says. The book is full of stunning concert photos, but it's not just a book about photography.
How to Get Access as a Concert Photographer
The first question that almost everyone asks is, "How do you get access?"Alan covers this question with detail. He covers who are the various people you can ask.
When is the best time to ask?
What kind of pass do you want?
Just as important, he covers why they should let you shoot the concert. After all, you can't just show up at a concert with a camera and expect to get coveted access.
The band & promoters want good photos that are going to show up in media, fan sites and other outlets that help promote the band. Alan's book shows who you can approach to publish those photos before you make a request to shoot a concert.
Learn Concert Photography from the Insiders
Something unique that Alan shares in the book are interviews with other people involved in the concert industry – publicists, musicians, other concert photographers. They give insight as to how and why decisions are made, what makes a good image.
These are the very people you're going to encounter in concert photography. You're going to find a publicist for the band, musicians on stage, other photographers in the pit. Note what they have to share and it can help you as you build your own standing in concert photography.
What's Expected When You're in the Photo Pit?
Speaking of your own standing, Alan next shows you how to behave like a pro. You may be excited to shoot the band, but there are plenty of fans behind you who don't want you to get in the way of the show. The stage belongs to the musicians, not you. Security crews have their concerns, as do others in the venue staff.
Alan gives a lot of tips how to deal with the various players, but the basic summary is to be nice and heed the rules that you're given. Otherwise, you may not be allowed back for the next show, and possibly tossed during the first one.
Concert Photography Technical Challenges
Concert photography can be a challenging photographic experience. You could be in a dark pit with sudden explosions of light (or real stage explosions).
How do you expose for that?
What kind of gear do you use?
How do you meter for such dramatic shifts between highlight & shadow?
Alan covers it all and offers his insight to what works in different scenarios. After all, shooting in a low-lit bar or a stadium in bright sun offer different challenges, so you need to know how to adapt.
What Makes a Compelling Concert Photo?
What makes a good concert photo? Once you have access and know how to make a good exposure, you still need to understand the issues that make a compelling still image out of a non-stop visual experience. Alan covers what you need to know about stage lighting, angles, and how to shoot different instruments on the stage.
Can you cut off a guitar headstock?
Where should the microphone be when you shoot the singer?
Read on and find out.
Where Do I Start as a Concert Photographer?
Most concert photographers start at the bottom of the food chain, at the local bar. Then they move up to the club level. From there, you may get to encounter festivals or arena shooting.
Each has it's own set of challenges and gear requirements. Alan has been through it all, and he also includes interviews with other concert photographers to get their take on handling shoots in those locations.
Finally, Alan gives his advice on post-processing. The capture is critical, but the post-processing finishes the image and may save some images from bad lighting. You may come home from a concert with hundreds of images, but you need to find the best one or two to publish. Alan gives you strategies to cull out your best and prepare it to share.
What Gear Do I Need for Concert Photography?
Wrapping things up at the end, Alan includes an appendix of useful gear – everything from earplugs to credential holders. Another appendix tells of the importance of registering your images with the US Copyright Office (something I can attest to) and shows step by step instructions to do it. At the end is another appendix with useful resources to get your started on your concert photography career.
This is a great book filled with beautiful images of concerts. It shows you where to start and how to move up the food chain to shoot in an exciting environment. While others may be whining that they can't get in to shoot a band, you could have the inside edge that makes access a possibility. So what are you waiting for?