Scott Kelby on Digital Photography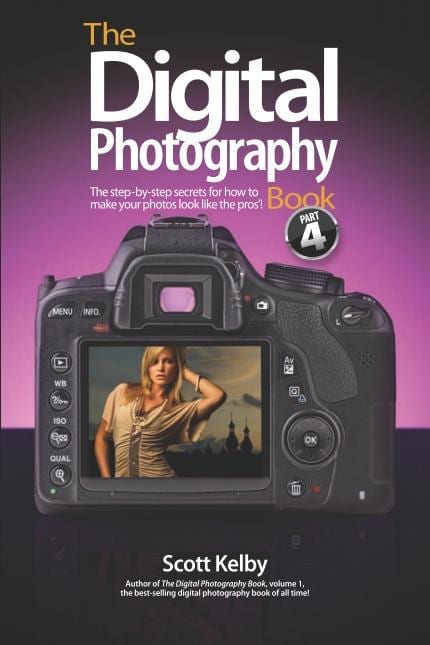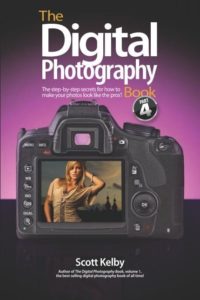 Scott Kelby is in a good position to offer tips & advice on digital photography. He's able to photograph a wide range of subjects – portraits, travel, and sports among them. With his connections in the industry, he's also able to pick up tips and advice from industry professionals. Between his own photography and input from other great photographers, he's amassed quite a bit of knowledge about what works and what doesn't. However, there's another piece that makes his series of Digital Photography Books so useful. Scott Kelby is a great communicator. He knows how to take that technical knowledge and relate it in everyday language that's easy to understand. That combination of knowledge, experience and communication skills is the reason why he's a trusted source of information for digital photographers.
Forget about all of the theory and debate of technical minutia. Scott writes in a friendly tone that tells the reader, "This is how you do it."  You won't read about the physics of light, because you shouldn't need a degree in physics to take a nice photograph. Instead, he'll tell you what you need to know in order to get the lighting that you want, as in this example from Part 4 of the series.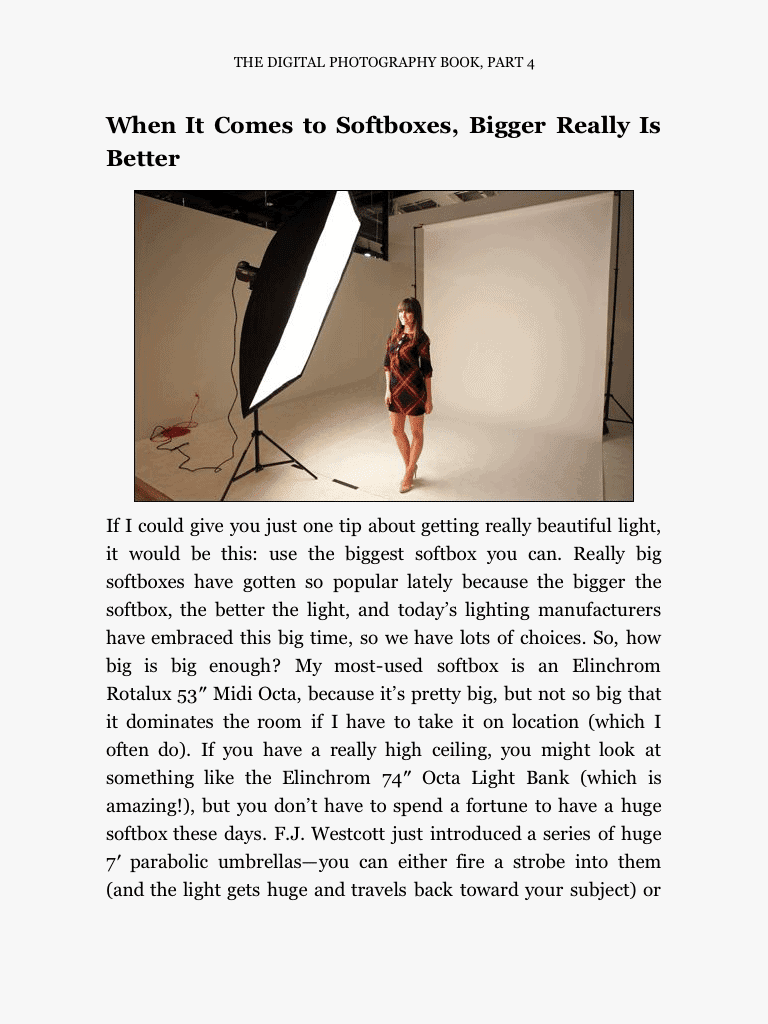 Scott provides straight-forward, useful information on products, techniques, lighting, composition, settings for your gear, tips from the pros, and advice to avoid problems. The books are packed with useful information in short, easy to understand terms. Scott breaks down the subjects so they fit on a single page, including a photo to illustrate exactly what he means. It's a presentation form that works well for people of all levels to understand.
Who Should Buy These Books?
Do you want to shoot like a pro? Of course you do. Anyone can shoot like an amateur with crappy composition, bad lighting and distracting elements in the photograph. That's why many of the chapter titles end with "…like a pro."
Shoot Weddings Like a Pro
Shoot Landscapes Like a Pro
Shoot Sports Like a Pro
Using Flash Like a Pro
Using Your Studio Like a Pro
You get the idea. He's letting you know all of the tips, tricks and details of getting high quality photographs and what kind of gear it takes. Does that mean you need to have a bucket-load of high end professional photography gear to get those high quality photos? Well, sometimes it does.  If you want to shoot sports like a pro, you're not going to do it with a point & shoot camera or an entry-level DSLR with the kit lens.  Sometimes, gear matters. When Scott writes about sports photography, he tells you up-front that you better bring your checkbook. If you're a portrait photographer and you want to get that beautiful, soft, wrapping light that makes your subject look like an angel, you need a large soft box. Some styles or specific results take specific gear, and Scott tells you what it takes.
Fortunately, there are many other aspects of photography that are much more affordable and common-place covered in the books. You may not have a big studio lighting system with a plethora of soft boxes, but Scott gives some great tips on how to get the most from your reflector or hot-shoe flash. The book isn't about gear.  It's about getting results. That's why you're just as likely to see advice on composition or the best times to photograph a subject using available light, or even how to find ideas of what to shoot when you're in a new location.
The audience for this series is a serious photography enthusiast who wants to get the best results out of his/her gear. Sometimes this may include advice you can use on a mobile phone or point & shoot camera, but it's really for the digital SLR owner who has the tools to change their exposure settings, switch lenses, and use studio or flash lighting tools.
Don't be put off if you don't have the latest, greatest gear. There's far more equipment discussed in these books than the average photographer owns. That's because the average photographer doesn't need everything listed in the book.  If you're a portrait photographer, you'll get plenty of information about the lighting information and probably don't need a 400mm prime lens used by a sports photographer. Most of the technical settings for cameras are for Canon & Nikon photographers. Common tips about exposure settings (e.g., ISO, Shutter Speed & Aperture) will work on all brands. Specific information about how to turn on blinking highlight warnings are only provided for Canon & Nikon cameras, since they're the most prevalent models.  In short, it's a book on advice for photographers, not a technical reference manual. If you don't have a Canon or Nikon, you can still take the same concept and look it up in your camera's manual.
Which One Should You Get?
I've purchased each book as it came on the market, and each one has different content. Scott didn't write them in sections, such as Part 1 for portraits, Part 2 for sports, etc. I'm guessing he didn't know when he wrote the first book that it would have grown this much. The good news is that each book, while it may cover some of the same major topics, has all new information on how to get the most out of your photography. Since I've been thoroughly pleased with each new book as it came on the market (after all, I spent my money and kept buying these books), I have no problem recommending them to you. The books are pretty inexpensive, but each is just as useful as the others in the series. With Part 4, Scott expands the topics to include HDR & video.
The Digital Photography Books by Scott Kelby are an outstanding value. Each one is full of useful advice written in a friendly manner without unnecessary jargon.
The Digital Photography Book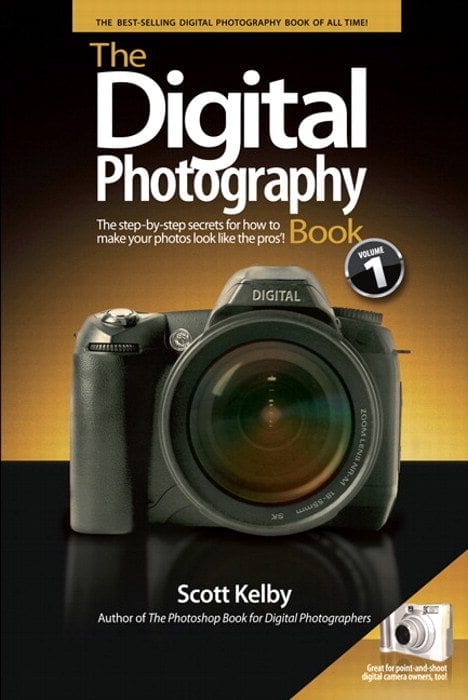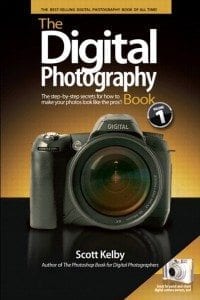 The Digital Photography Book, Volume 2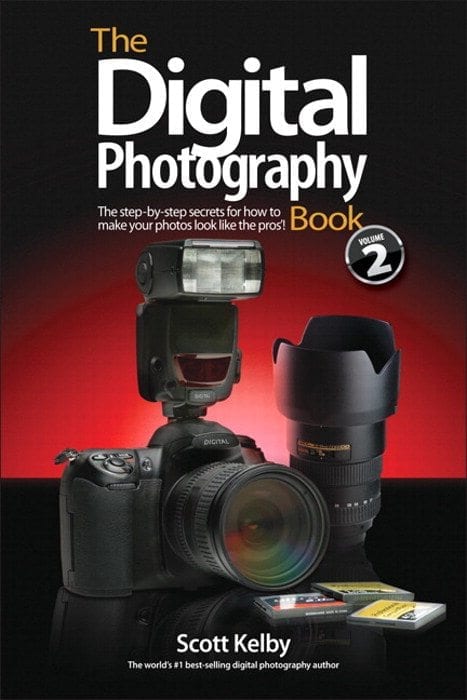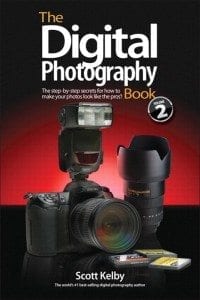 The Digital Photography Book, Volume 3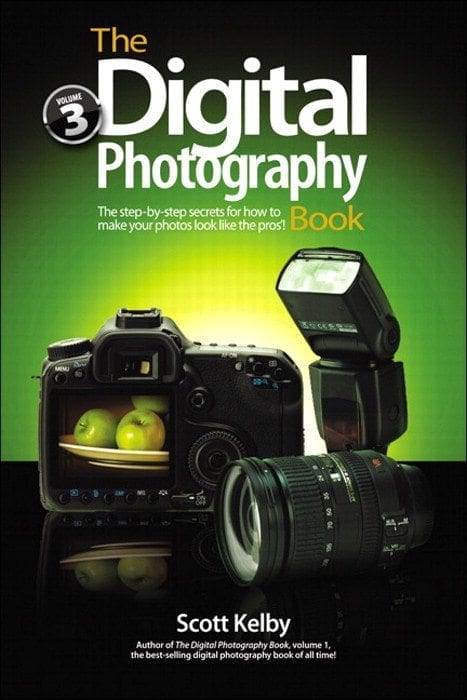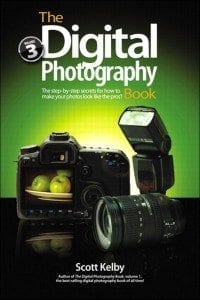 The Digital Photography Book, Part 4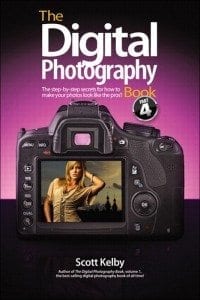 The Digital Photography Book
Reviewed by on
Summary: Scott Kelby gives great photography tips in a straight-forward and friendly way without using unnecessary jargon.
Description: The Digital Photography Book series offers practical guidance for a variety of photographic challenges in small, easy to understand bites.
Rating:
5