Affiliate Disclosure: We earn a commission if you purchase through one of our links at no additional cost to you.
Every once in a while, I'll read a post on social media from a photographer friend who is just having a miserable time. My reply is usually "You must suffer for your art." I know I have, even when my art sucks.
Spring Travel In Utah
Here's an example.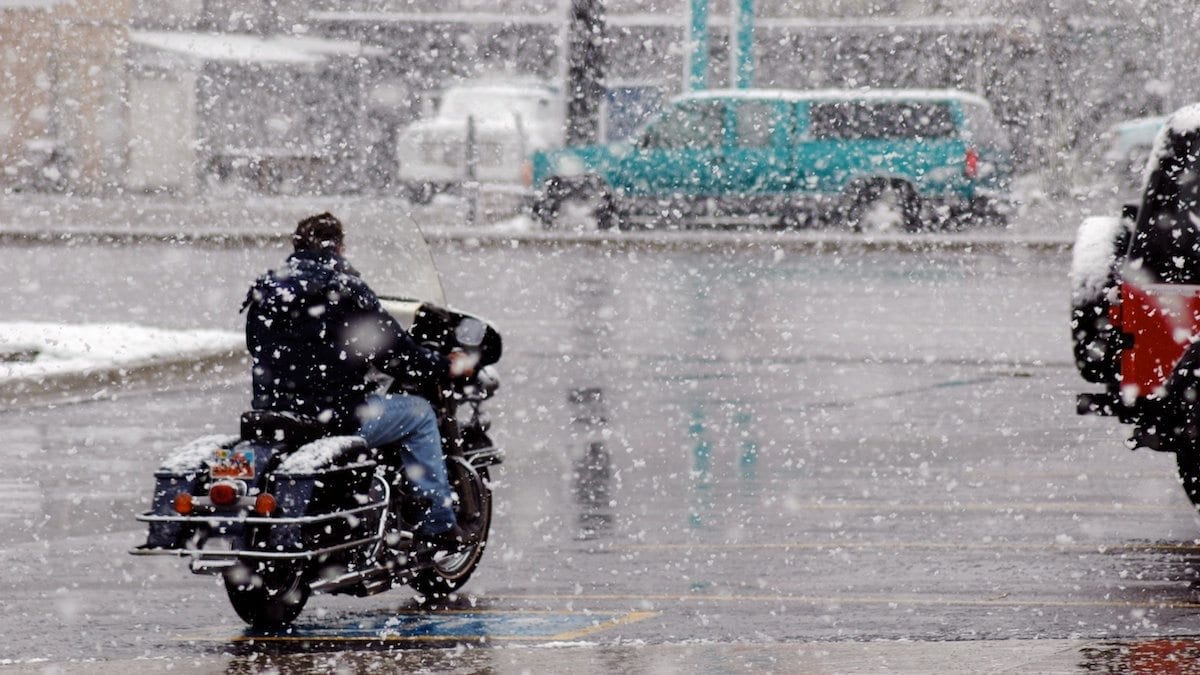 Back in April of 2007, I thought I'd go on a great road trip. The idea was to fly from Orlando to Salt Lake City, rent a motorcycle and take a road trip down to Las Vegas. My Nikon D70 was fairly new and I heard Utah was a beautiful place for photography. I've ridden motorcycles for most of my life, so it seemed like a great idea to combine two wonderful hobbies with some travel.
What could go wrong?
To start, a Florida boy with no concept of weather in a mountainous state in April could plan a trip that happens to coincide with a blizzard. Strong winds, heavy snow, generally miserable conditions for walking, much less riding a motorcycle met me at the Harley-Davidson dealer.
Next, add a power outage that kept them from checking me out on the bike in the morning when it was only raining. As each hour passed, the temperature dropped and the snow got heavier. The winds got stronger. The odds of taking a leisurely trip to Las Vegas in Spring weather started turning into a dash to the warmth of Hell before nightfall.
When the power finally came alive around Noon, I got on the bike and headed for the Interstate. The plan was to take some back roads to enjoy the scenery, but now circumstances changed my trip into just making time.
Riding The Storm Out
The guys at the Harley dealership thought I was crazy to ride in this weather. They warned me about the dangers on mountain passes. I figured a highway was a highway. That's the voice of inexperience in my head.
Actually, there was some experience in my head. I know that a storm here doesn't mean there's a storm 50 miles away. My plan was to get out before things truly kept me stuck, ride outside of the storm zone, and then have a decent ride the rest of the way to Las Vegas.
Well, we were both right – in a way.
By the time I got down to Hurricane, UT, I couldn't see a thing. The wind was pushing me out of one lane and into another, which was conveniently occupied by semi trucks who were also trying to get beyond the storm. The snow was getting heavier, not lighter.
By the time I reached Meadow, UT, I couldn't see more than 50 yard ahead of me. I pulled off in this one-horse town and parked at a local gas station for an hour while waiting for the weather to pass. When it cleared up enough, I discovered a new obstacle.
The motorcycle wouldn't start.
It didn't even pretend to start. The starter was just dead. No click, no whir, no nothing. The folks at the gas station knew how to change tires on trucks, but had no experience beyond that for repair.
So hear I am, two and half to three hours down the road from Salt Lake City, slightly more than halfway to Las Vegas. There was nothing left to do but call the dealer for some help. They couldn't offer any tips to make it work, but they said they'd send a truck.
Great.
After waiting about 15 minutes more, the folks at the gas station told me to move the bike out of their way. I pushed it a few yards, swearing every step of the way. In another fit of frustration, I tried it one more time.  The damn thing started!
I called off the truck, got on the bike and rode my ass as far away from Meadow, UT as I could. That place was bad luck and I wanted to leave it behind.
To prove that I'm right about Meadow, the weather really started clearing up as I got a few miles out of town. Clouds parted, winds died down and there was blue sky ahead.  I rolled into Las Vegas just about sunset.
My Lesson About Travel Photography
This was my first time in Utah and a blizzard dumped snow and ice all over me. Later that year, I took my annual Christmas trip to Las Vegas and decided to return to Utah for a few days at Zion National Park. I rented a car and drove up on the most beautiful day you could imagine.
By the time I arrived, I was dead tired and woke up to find that another snowstorm rolled through over the night. No more blue skies. Just grey clouds and snow all over the place. Ice, too.  I slipped and fell on my ass all over the areas of the park that I could visit.
To be honest, I'm not very happy with my photos from those trips. Having just got back into photography, I still had quite a bit to learn.
You Must Suffer For Your Art
One of the first things I learned was to avoid Utah! You better believe that I am a fan of visiting tropical islands now, not mountain ranges with snow storms that sneak up on your overnight. I may not get to ride my motorcycle in the Caribbean, but it's a lot more comfortable than plowing through the snow on a Harley or by foot.
I've also learned the value of planning ahead rather than making assumptions. Long gone are my days of just going some place and hoping to find something interesting to shoot. Now I scour sources of information, photos, and anything I can find to help me know what to expect before I travel.
Some may think that takes the joy and mystery out of travel, but I haven't found much joy from my ignorance. Now that I've suffered for my art, I'm finding planning works out much better for me.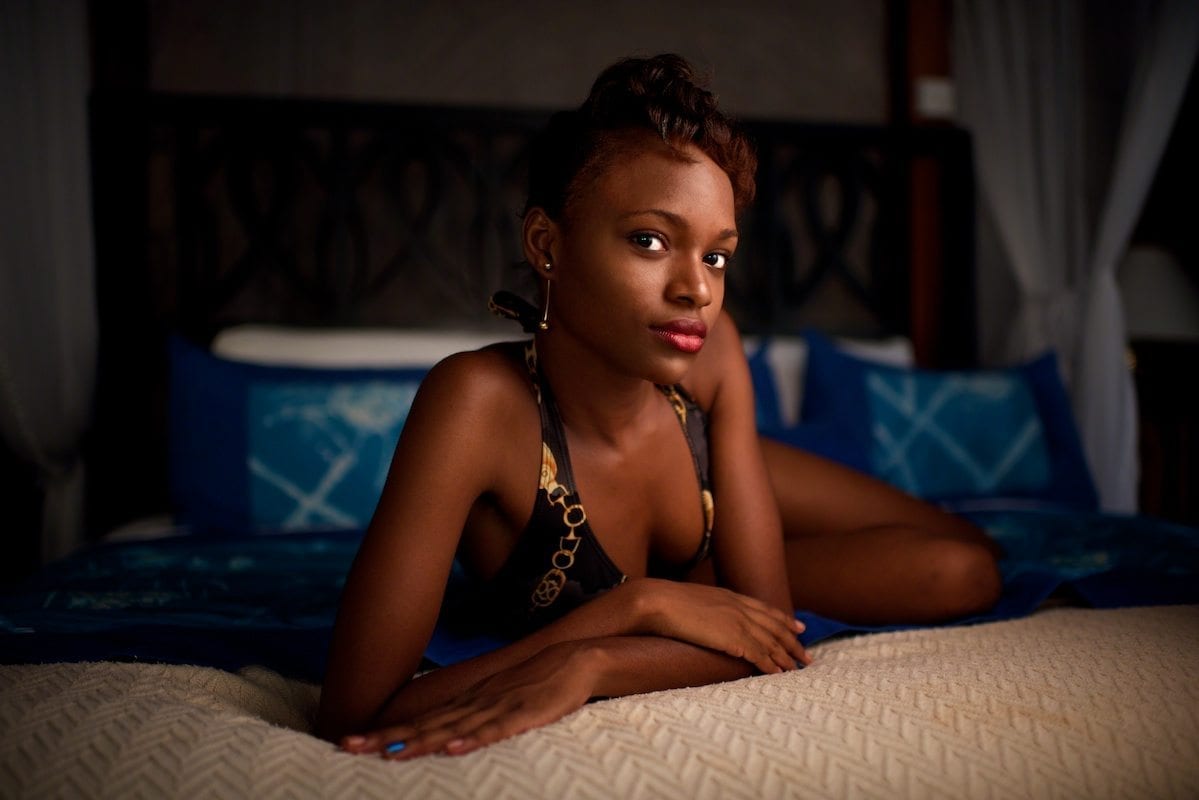 Want to learn more about Travel Photography? Click below to check out more Travel Photography articles.
Travel Photography Articles