Affiliate Disclosure: We earn a commission if you purchase through one of our links at no additional cost to you.
I'm concentrating more on portrait photography these days. Like many other photographers without a dedicated space, I spend a fair amount of time finding photography locations. Fortunately, I have friends who are far better at it than I am.
One possibility that I'd never considered suddenly opened up some interesting possibilities – AIRBNB. You may have some hidden gems closer than you think, with prices lower than a studio rental and plenty of backgrounds to use for portraits.
Casa Tambo in Orlando
I spent a weekend exploring the Casa Tambo AIRBNB property in Orlando a few weekends ago as part of a workshop. It's a Hacienda-style resort in a nondescript neighborhood in an old part of Orlando. Once you enter the gates, you feel completely isolated from everything. The environment feels like a lush jungle getaway.
Here are a few snapshots of the location. The place has a variety of interior locations, also. For $300, you could split the cost with some friends and have a nice weekend of shooting with a place to sleep.
Working With Locations
Don't make the mistake of trying to show the resort in your portraits. The idea is to feature your model, not the background. An environment is often full of colors and textures that can accentuate your subject rather than overwhelm her. Here's an example from the pool area.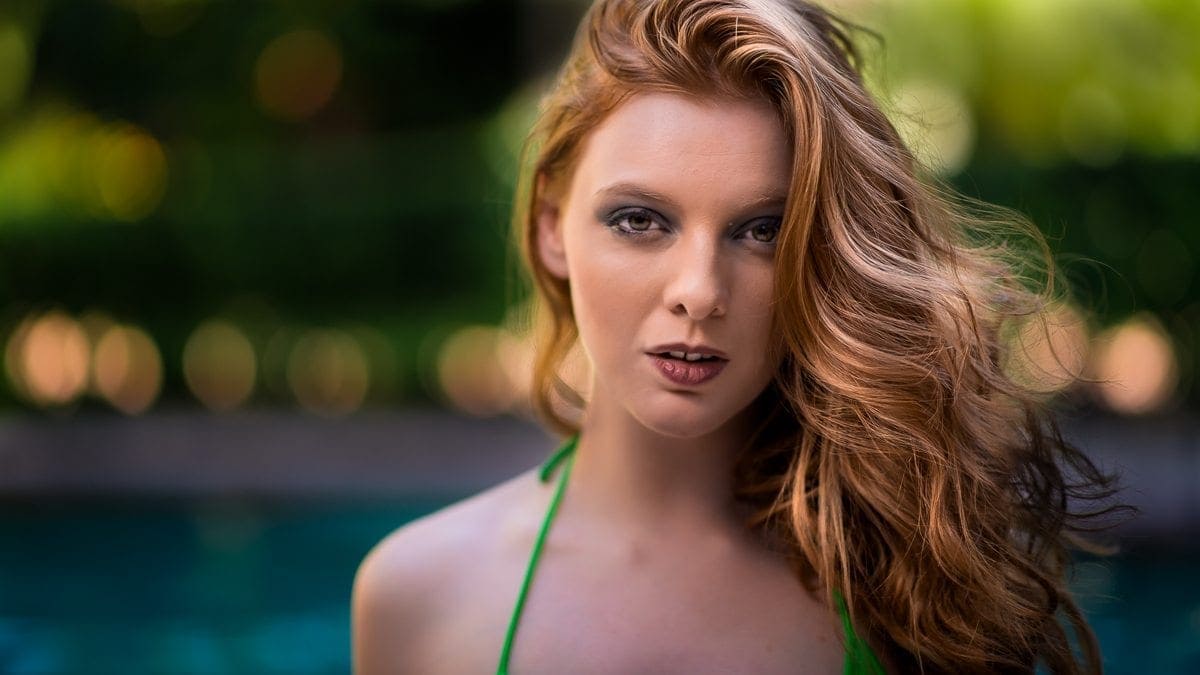 As you can tell, this isn't a shot that would make a pool manufacturer happy. I don't care. The pool isn't my subject. It's a background. So is the jungle behind the model. I liked the area because it contrasted nicely with her skin and hair.
When you evaluate a property for a location shoot, make a list of your priorities. Do you need a prop or location for a certain type of shot? The picnic table or massage table could make a nice lifestyle photo. Look for colors and blur them out with a shallow depth of field. Look for textures that work well with sidelight.
Strong colors can work well for contrast, but don't forget to keep an eye out for neutral areas that can work well with anything your model wears. After all, it's not really about the location.