Home Studio Photography Setup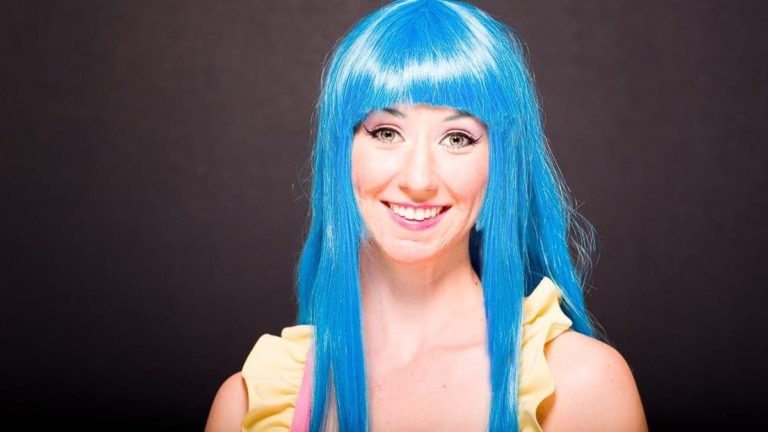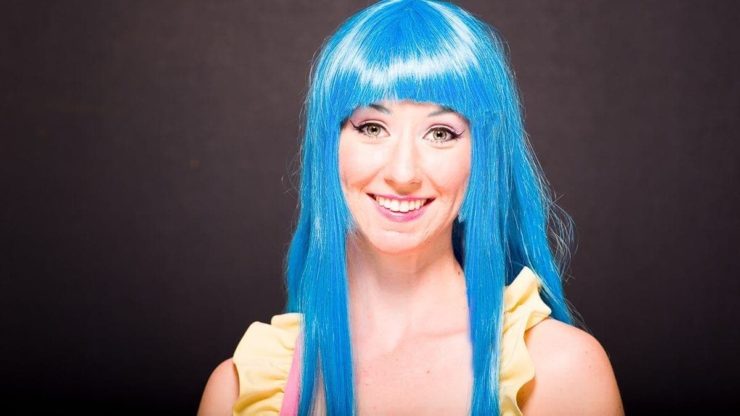 There's a question I hear over and over from photographers about locations.  How do you get access?  One place should be a simple answer.  Shoot at home. It's a bit of work, but so is lugging all of your gear to a studio and paying for the privilege to shoot there. Here's how I created my home studio photography setup for portraits.
It Started on Facebook
A couple of months ago, I visited one of the local photography and model community gatherings.  They're usually fun and it's a good way to network with people in your area that are interested in the same thing – creating portraits.  Photographers, models, MUA, stylists and even some vendors come to these events.
The last time around was a formal and wedding theme.  I met some models and connected with them on Facebook.  One of those models put out a call for photographers.  She's into Cosplay (for the uninitiated, that's the name for folks who like to dress as characters from comics, movies, anime, etc) and had a new costume. I answered and one week later, I'm shooting with Ashley of Toneriko Cosplay.
We discussed what she wanted and it was pretty simple.  She needed some shots on a white seamless background.  I told her I could shoot 3/4 length or tighter in my space and that worked for her. We planned a date and time and went on with the shoot.
My Simple Home Studio Photography Setup For Portraits
My living room becomes my studio. I practiced with some setup over the Christmas break when my Fiancée, Lee, and her daughter were visiting. To be honest, I wasn't pleased with my results from that shoot.  We had fun, but I didn't feel satisfied with the lighting.
After thinking it over, I was simple throwing too much gear at the problem when a simpler solution could work better.  For the Cosplay shoot, I used one Elinchrom BXRi 500 and two Nikon speed lights to light the white seamless paper. Here's an iPhone shot of the setup.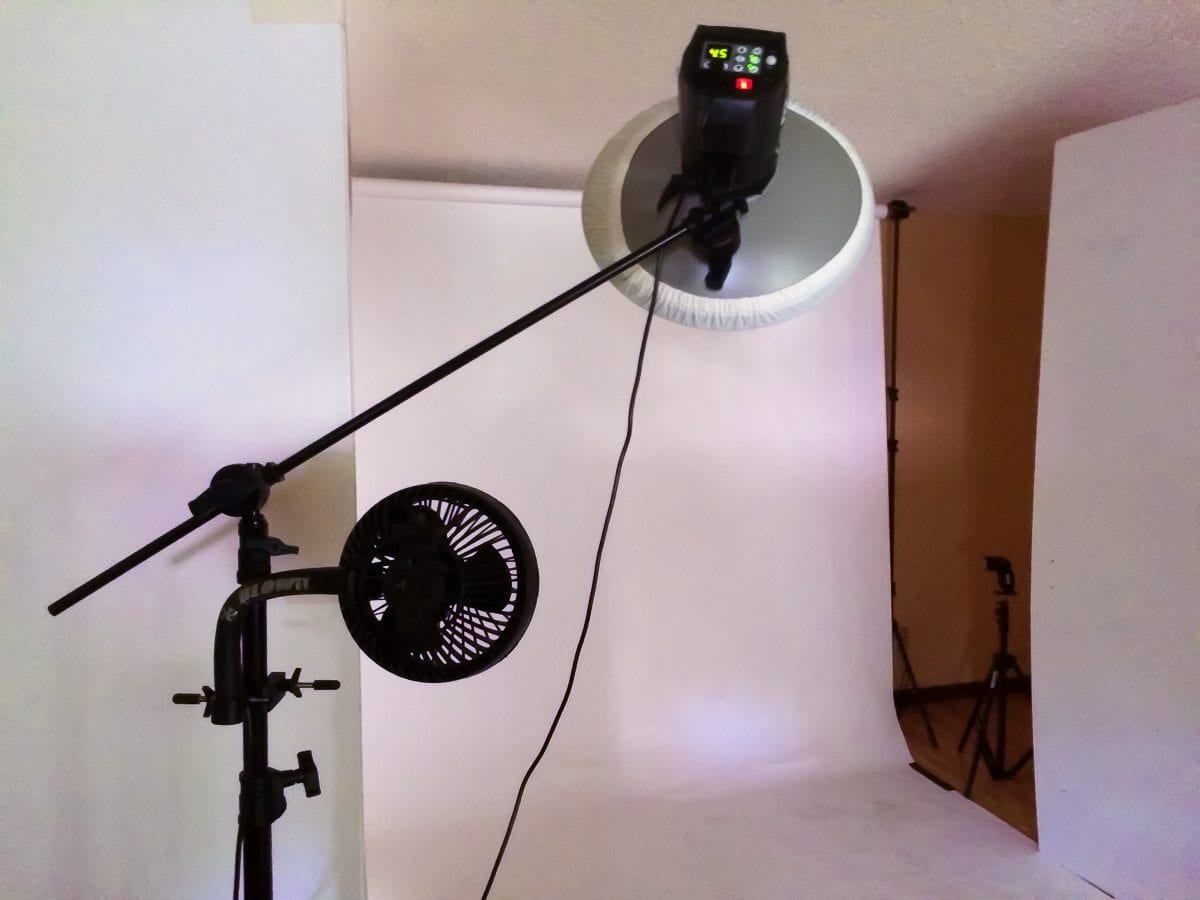 I used Seamless Background Paper (107″ x 12yds, #1 Super White) for the backdrop. The Elinchrom BXRi 500 was replaced by an updated model, the BRX 500.  For the light modifier, I used my Elinchrom Softlite 17" Reflector (White). A pair of SB-910 AF Speedlights lit the white seamless at 1/4 power.
The speed lights were behind a pair of white V-Flats on either side of the model operating in SU-4 mode. No need for more triggers. They fired when the Elinchrom fired.  The V-Flats flagged the background lights, but provided plenty of fill light on her costume.
The other item attached to my C Stand is a Blow-it Fan. We didn't use it on this shoot for concern about the wig, but it's a handy tool to get a windblown hair shot.
By the time we were shooting, I raised the beauty dish and centered it between the V-Flats above her head.  That provided even lighting on both sides, since this was essentially a fashion shoot.
Shooting Tethered Into Lightroom
One of the nice things about a home studio photography setup is that it's convenient to shoot tethered. That gives both of us a chance to look at the images without peering into a tiny LCD screen.  It came in handy a few times on this shoot.  We discovered a few images where she liked the pose, but her face wasn't positioned to catch the light. A step or two backward fixed the light and she got the pose she wanted.  Another issue on a headshot was some of the hair on her wig that was hanging onto her glove during one pose.  I didn't even notice it while I was shooting and neither did she, but it stuck out on the tethered display. We went right back to shoot the pose again.
Another advantage to shooting tethered is the easy access to color calibration using the ColorChecker Passport.
Having color calibration makes a dramatic difference in the result.  We were both satisfied looking at the original images coming into Lightroom. After I created the profile for this shoot, I saw a very noticeable change to the blue wig and her gloves. It really made the colors pop as they should. In some cases, you really want to make sure the color you capture is the same as the original. Even if you plan to change the colors later, you get a consistent baseline to use for your post processing.
Another nice benefit for portraits are the white balance boxes.  In the iPhone shot of my screen above, those boxes just look white.  Not quite, though. They provide two rows for subtle white balance changes from cool to warm. The top row is for portraits and the bottom row is for landscape images. You just sample those boxes with the White Balance eyedropper and choose the one that gives you the skin tone you like. It's simple and effective.
To make tethering simple, I bought the Tether Tools Pro Tethering Kit with 15′ Black SuperSpeed USB 3.0 Male A to Male B Cable. The kit is a good starting place, but you need to have a tripod to mount it.  Mine is a Really Right Stuff TVC-33 with a BH-40 ballhead.  I mount the tether table and the ballhead on a 131DDB Tripod Accessory Arm (Black).  That makes it easy to support the computer and camera.
Three Quick Setups
This was a pretty simple shoot. Only one costume and three quick setups for lighting.  We started with the white seamless described above.  The next change was to turn off the background lights and get some shots with a light grey background.  That makes it easier for selection if we want to composite a background, and it also helps to change the background color in post processing.  The Color filter in Nik Color Efex Pro makes that process very simple.
Finally, I moved a piece of black gatorboard behind her for some headshots on a dark background. Even with some re-shoots to correct a couple of things, the session was only about 45 minutes long and we got everything we wanted.  I didn't even have to leave home. Now that's about as convenient as you can get.
I'll go over some of the post processing ideas in a future post.  I hope this gives you some ideas for your own portraits. I listed the tools I used in the shoot, but you can make substitutions based upon what you have available.  The only important thing is to realize you can make your environment work for you.