Affiliate Disclosure: We earn a commission if you purchase through one of our links at no additional cost to you.
Things change. The folks in charge on onOne Software coupon codes decided to do away with individual, everyday coupon codes like the one I offer here: WBEEMPHOTO.
This change doesn't just affect my coupon code, but it also affects everyone who can offer you an onOne Software coupon code, except for onOne Software itself. Here's a snippet of an e-mail I recently received explaining the decision.
Beginning March 3rd, we will be eliminating the everyday product discount, which means your 15% discount coupon code will expire on March 3rd, 2013. Going forward, in addition to earning commissions for driving downloads on our website, you can earn commissions for specific, time-limited campaigns and promotions that we run on our site using limited-time coupon codes issued to you at that time.
To be honest, I wasn't happy with this decision. I recognize that the decision is completely up to onOne Software to make, though. They explained their thinking behind it and I understand the rationale. I just disagree that it's going to have the result they desire. Hey, I could be wrong.
Is This the End of onOne Software Coupon Codes?
No, not at all. onOne Software will provide coupon codes on occasion. That means if you're planning to buy a product from onOne Software at a discount, you need to either get it now (and my coupon code will save you 15% – WBEEMPHOTO) or you'll have to wait until such time as they create a new, limited time coupon code.
You have until March 3rd to use my coupon code. After that, I have no idea when onOne Software will introduce a new coupon code or what kind of discount they'll offer. If you're in the mood for some fine post-processing filters and there isn't a coupon code available for onOne Software, I can also recommend Nik Software products – and my coupon code for those products is still valid any day of the week (use WBEEM to save money on Nik Software products).
Life with Affiliate Links
I like to review products that I believe are worthy of my recommendation. onOne Software certainly falls into that category, so I was happy to be able to offer my readers a chance to save money when they buy. Let's be honest, it also helps me earn some revenue for this blog. If there's one thing I've learned, it's that linking to a product without a coupon code is like pushing a bus uphill when it comes to earning a commission. It's possible, but unlikely even with the best products and services.
Take Kelby Training as an example.  I'm a huge fan of Kelby Training and my review of that service is one of the most popular on my site. It gets a 50% click-thru-rate. That's pretty damn good! What isn't good is that I very rarely earn a commission from Kelby Training. No coupon code.
A while back, I contacted the affiliate manager for Kelby Training to request a coupon code, but she couldn't oblige. That confused me, because I know of another blogger who has one. She explained that his was setup long ago, before their current affiliate program was created. Right off the bat, that tells me the playing field for this service isn't level.
Last week, I tried to follow-up with that affiliate manager, but my e-mail bounced back and I presume she's no longer there. In fact, I got a notice a few weeks ago that the Kelby Training affiliate program was canceled. Then a couple of days later, it was re-instated. There's no communication to affiliates from them, so I have no idea what's going on with the program.
It's just an example that sometimes a truly great product can have affiliate programs that don't provide much benefit to the affiliates. Maybe it's just the way I do things. Perhaps others are having more success than I am. My own experience with and without coupon codes suggests to me that my success with onOne Software is about to hit an end. So this is my note telling you to take advantage of the coupon code while you can – whether you use mine or someone else's. The discounts are about to dry up.
The Tower of Terror
This is a quick shot from last December after I got my D800. I'm still amazed at the detail I find while zooming into the files from this camera. The Tower of Terror has all sorts of little nooks and crannies to explore, too. I don't know what that stuff is on the roof. Let your imagination run wild.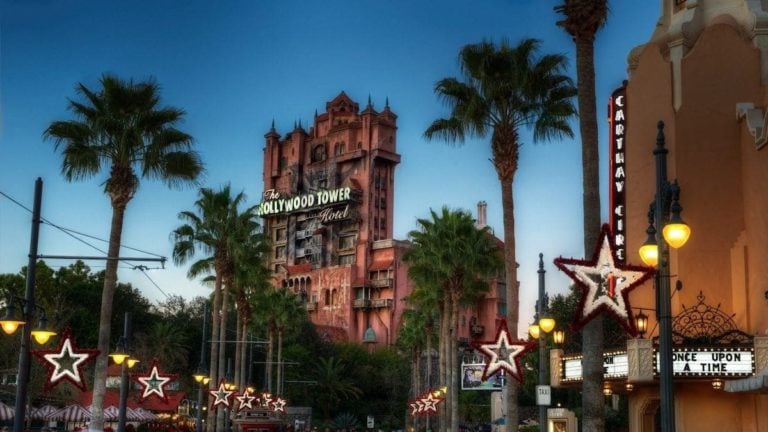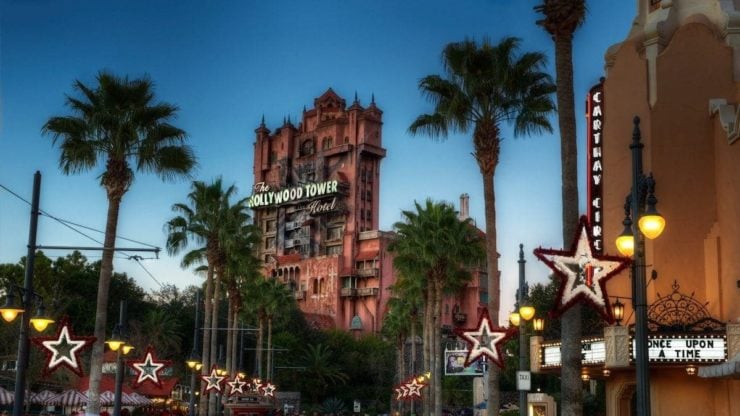 Want to learn more about Photography software? Click below to check out articles about Adobe, ON1, Skylum, and more.
Photography Software Articles