Affiliate Disclosure: We earn a commission if you purchase through one of our links at no additional cost to you.
I'm told this place was called Seal Rocks, though I didn't see any seals. In fact, I didn't see much of anything because it was pretty damn dark, cold and windy out there with spray in my face.
My Seal Rocks Story
This isn't a new photo, as I shot it back in 2008. However, it's a new vision of an old photo using some different post processing techniques and tools. I thought it was worth another look.
It's a dark and stormy night. Sounds cliché, but so does everything else in California. It wasn't stormy by Florida standards, but it was just a miserable night without any redeeming qualities at all. Spring in San Francisco sounds better than it looked to me that night.
I went out to shoot after dinner in a foul mood. That's because I brought two lenses on this trip and one of them was just destroyed in the restaurant. At this time, the Nikon 18-200 lens was very prized and expensive. I didn't know which vendors I could trust, so I bought a grey market lens (not really knowing what that mean) above the list price. Stupid in retrospect, but I really enjoyed that lens…until this night.
After placing my order, I decided to clean my lens before the shoot. When I turned it upside-down to clean the rear of it, I heard a loud crack. The front element literally fell out and smacked the hard floor of the restaurant. Cracked it from one end to the other.
This was the first night of my stay, which left me with one other lens to use – the Tokina 12-24. It's a fine little piece of glass that I loved on my old Nikon D200. I just didn't plan on shooting everything wide angle on this trip.
Revisiting Old Images
Some people claim they never do this at all. Once a photo gets processed, it stays that way forever. I don't understand the taboo. My processing tools, ideas, and skills were very different in 2008 than they are today. According to this taboo, Am I supposed to fly back out to San Francisco and shoot these places again if I want to try a different technique? I don't think so.
At the time, I hadn't yet learned of HDR. Although I didn't shoot this as a bracket, I started wondering how it would look as a single-shot HDR processed in Photomatix. The results surprised me a bit, so I continued working on the image. It was definitely noisy, but I cleared that up with Topaz DeNoise.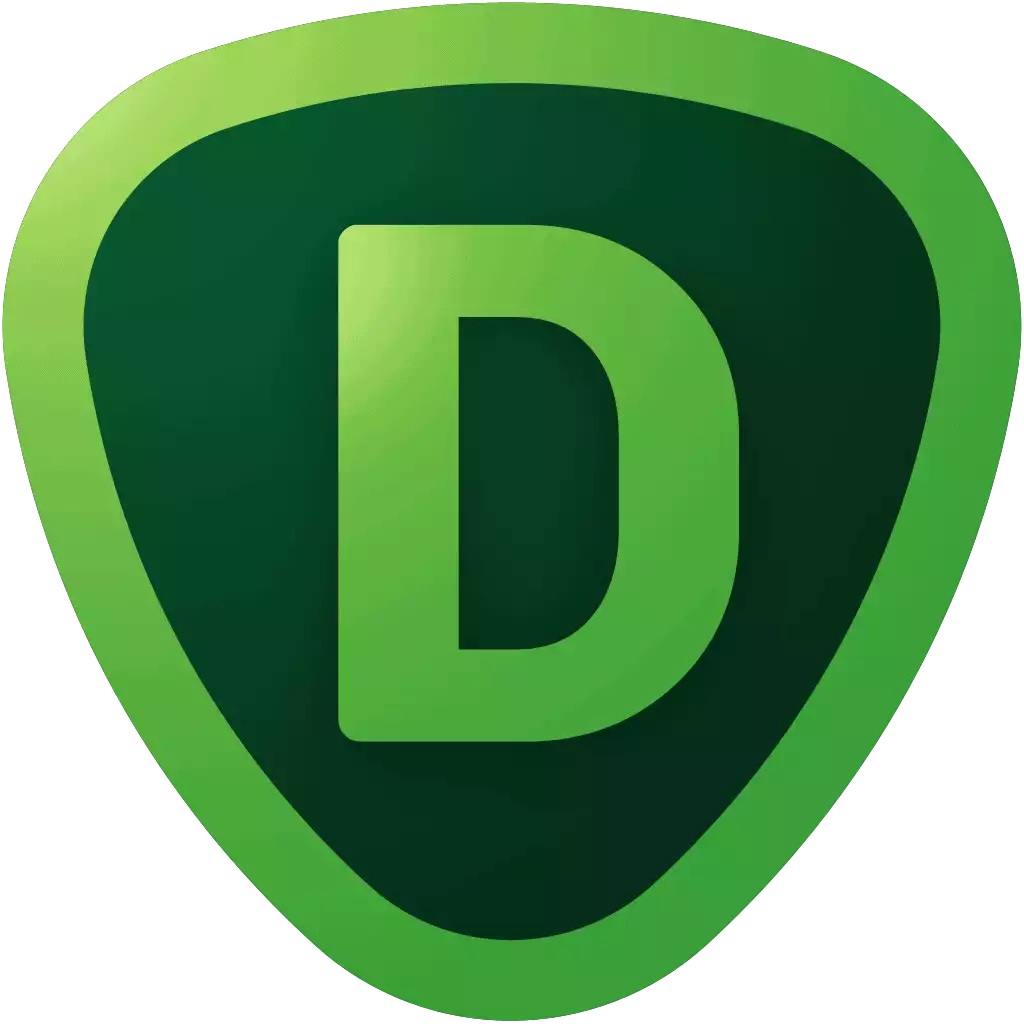 Topaz Labs DeNoise AI
If you're like most photographers, you've probably run into the problem of noise in your photos at some point. Noise can ruin an otherwise perfect photo, and it can be extremely frustrating to remove it yourself.
Enter Topaz Labs DeNoise AI. This software is designed specifically to remove noise from photographs, and it does an incredible job. Not only does it work standalone, but it also works as a plugin with Photoshop or Lightroom Classic.
Buy Now
We earn a commission if you make a purchase, at no additional cost to you.

The sky was dark blue, the ocean was dark blue and the rocks were just dark. The swirling waves were the only thing that stood apart. That's when I decided this should be a Black & White image.
I very much love color photos, but color images need some color contrast and this scene just didn't have it. A quick trip to Silver Efex Pro showed the scene in a very different way. The color was overwhelming the scene, so eliminating color eliminated the problem.
Seal Rocks in Springtime
No wonder college kids come to Florida for Spring Break.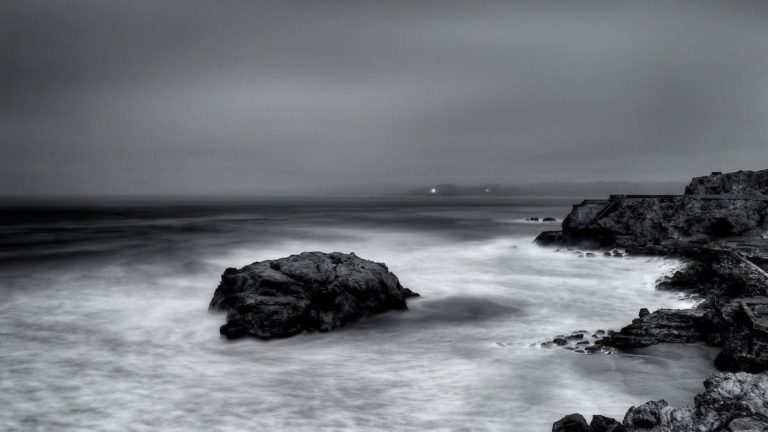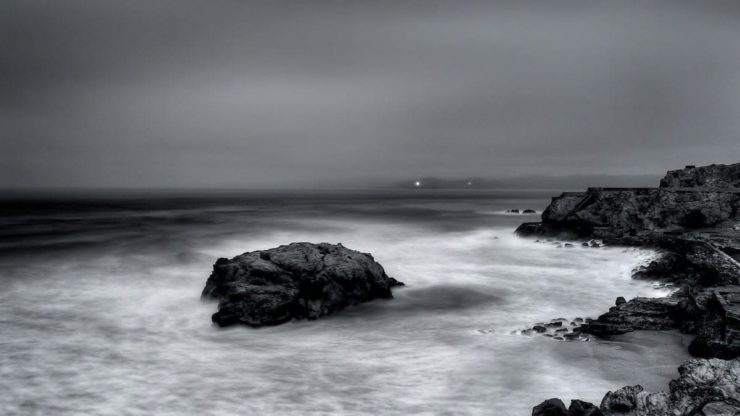 Want to learn more about Travel Photography? Click below to check out more Travel Photography articles.
Travel Photography Articles