Affiliate Disclosure: We earn a commission if you purchase through one of our links at no additional cost to you.
Last week we got the news – SmugMug buys Flickr. OK, now what?
SmugMug Buys Flickr
Free 14-Day Trial

SmugMug
Imagine having a safe place for your photos, including RAW files.
SmugMug is a safe, beautiful home for all your photos. You have unlimited storage for your photos at full resolution, create your photo website and sell your photos online. You can use the free desktop and mobile apps to manage your galleries, and there's always real human support 24/7.
Check Current Price
We earn a commission if you make a purchase, at no additional cost to you.

Flickr and SmugMug photo-sharing look like competing interests at first glance, but they serve different markets and needs. Flickr is a social media site where you upload your photos to share, either on the service with other photographers or using links to post your photos elsewhere on the Internet.
SmugMug is a portfolio site and also a point of sale for photographers. This is where you create SmugMug galleries of photos that you can share publicly or to a limited audience and allow them to purchase your photos through the site. SmugMug integrates with Bay Photo for prints or allows you to sell digital downloads.
Flickr has a free version of the service supported by ads, but you can pay for an annual membership that provides more features and removes the ads for a relatively small fee.
Is SmugMug free? No, but it offers a 14 free trial. Other than that, you pay to use the service. SmugMug also takes a 15% cut of your online photo sales.
1: Flickr Used to Be the Place for Photographers
That headline may upset some people who are still diehard fans of Flickr, but it's safe to say that Flickr's community has diminished over the past few years. Different social media and photo-sharing sites rose up to steal much of Flickr's thunder, and Flickr did little to nothing to remain competitive.
Facebook is a horrible place to post your photos due to the aggressive compression applied to your images, but people post there anyway.
Why?
Because that's where everyone else is these days, not everyone has a Flickr account because it primarily appeals to photographers. However, nearly everyone has a Facebook account. So you put up with horrible compression to potentially reach a wider audience.
Another group of people embraced Instagram (which Facebook bought) for mostly the same reasons. With the rise of mobile phone photography, it was easy and frictionless to share photos at the moment.
Photographers who want to share their carefully composed and post-processed photos jump through hoops to get them on Instagram for the same reason we post them on Facebook.
That's where the people are.
2: The Social Media Backlash Created a New Awareness
Mark Zuckerberg's two days of testimony before Congress opened many eyes to the price we pay for using Facebook and Instagram as a "free" service.
These free social media sites are full of opportunities for us to reveal information about ourselves that Facebook and developers can mine to either sell us things or attempt to manipulate our opinions.
That sort of thing never happened on Flickr or SmugMug.
The problem is that we didn't truly have an alternative that came to mind.
That all changed with the headline – SmugMug buys Flickr.
That's because Flickr didn't come to mind under the ownership of Yahoo or Verizon. Why?
Because both organizations are essentially advertising companies, they're the other side of the same coin when compared to Facebook or Google services. They're mining your data to exploit.
There are no ads on your SmugMug account. Flickr does for free accounts, but it wasn't mining your data to allow developers to exploit you.
3: SmugMug Buys Flickr – So What?
I think this purchase represents the potential for a turning point in social media, at least for photographers. The only thing that keeps me on Facebook is the groups, primarily with other photographers. I also belong to some Facebook groups that have nothing to do with photography.
Facebook groups are an easy choice for many organizers because it's a free and easy way to provide a sense of community around their organization or business. They get a free tool to use in a place where most of their audience already exists.
To be honest, I'd love to see Facebook broken up and the part that supports groups split into its own entity. I'd pay money for a service like that so it wouldn't have to mine my data.
Wait. Isn't that what Flickr already does?
There are groups for almost everything on Flickr, and they're open to both free and paid users. You can find a Flickr group for almost any photography topic. That could have gone the way of the Dodo bird under Verizon's ownership, but I think it's much safer in SmugMug's hands.
That's because the folks behind SmugMug are genuinely passionate about photography. I believe they will be good custodians of Flickr, even though they currently have no idea what changes may come in the future.
You can create a custom domain with SmugMug, but not with Flickr.
Since you're speaking with die-hard photographers, it's a good place to ask questions.
For the folks who use Flickr as a home for their photos – either to share or use as a backup – this is welcome news. It's also good for the folks who found a true community on Flickr.
4: Flickr May Have Appeal for Non-Photography Communities
No rule says your Flickr community has to be about photography.
Some of the groups I participate in using Facebook could just as easily have worked on Flickr. You need a group, you push a button. Next thing you know, you're a group administrator.
If you have a training course and need a private group to chat with Students, Flickr would work as well as Facebook. Maybe better because now we have people who don't want to be on Facebook.
I don't think this is what SmugMug has in mind for Flickr, but I can see it as a possibility. Facebook is ticking off it's users, getting into political infighting, and censoring some of its users with different opinions than those in Silicon Valley.
I don't see this sort of thing on SmugMug or Flickr. It could be a new haven for those who feel oppressed on Facebook, YouTube or Google communities.
5: How Do Your Photos Look on Flickr or SmugMug?
Here's how one of my photos look when shared from Flickr:
If you click on the photo, you're taken to my account and the image hosted on Flickr.
While that isn't something I want to use on my website, I think it's very useful for posting elsewhere. There are plenty of sharing options. Not only can you specify the size, as shown above, but there are links to social media platforms, HTML embed code and other methods of posting your photo online.
SmugMug also has a host of sharing options for your photos, and it allows full-resolution display for your photos. Flickr uses compression, but it's much better at it than Facebook.
The Biggest Benefit of SmugMug Buying Flickr
Suddenly, Flickr is legitimate again. It's owned by people who care about photography and community. Just that simple change revitalized the potential for Flickr, even if it morphs into some combination with SmugMug.
For now, both sharing sites will remain separate and continue operations as they are.
That gives those of us who left Flickr behind some time to get re-acquainted. After all, it's a fantastic service with many benefits. The question is whether enough other users will come back to enjoy the service or if it can appeal to a new generation.
I know my daughter doesn't bother with Facebook anymore. She tells me that none of her friends really use Facebook. They're on Instagram or Snapchat.
The way Snapchat is bleeding, I'll be surprised if it's still around next year.
So will Flickr appeal to the younger generation? That may depend upon adding new features, reading the market, and providing a service that the other photo-sharing sites lack.
We'll have to see if that happens.
Skylum Coupon Code
FREE Download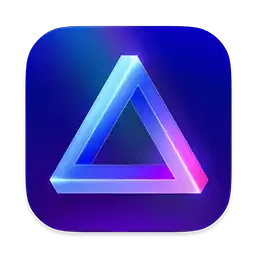 Luminar Neo
Luminar Neo is an AI-powered photo editor that turns any portrait into a stunning masterpiece. With FaceAI and SkinAI, you can easily retouch portraits, removing blemishes and highlighting facial features. And with the Portrait BokehAI tool, you can create a beautiful bokeh effect in any light. Plus, the Background Removal tool makes it easy to remove backgrounds without spending hours masking.
Skylum now offers Luminar Neo as either a stand-alone tool or part of a membership with extensions to offer more valuable tools like:
HDR Merge
Noiseless AI
Upscale AI
AI Background Removal
Additional extensions are coming.
Luminar Neo's exposure correction and color vibrancy features for all your travel memories will keep your photos looking natural and beautiful. Finally, Luminar Neo's SkinAI and FaceAI provide the perfect finishing touches for your portraits, ensuring stunning results every time.
You can get everything with different pricing plans. Monthly, Annual, or even Lifetime plans are available.
SAVE: You can save $10 using my coupon code - Beem10off
Pros:
Promo Code: Beem10off

Easy to use

Get great results fast

Plenty of post-processing features

Professional extensions are available
Cons:
May be slow on older computers

File management is rudimentary
Check Current Price
We earn a commission if you make a purchase, at no additional cost to you.

At the show's start, I mentioned that you could save 10% (or $10) on Skylum software, like Luminar Neo full version using my coupon code.
When you check out, use my Skylum coupon code: BEEM