Affiliate Disclosure: We earn a commission if you purchase through one of our links at no additional cost to you.
Does every photographer need to use Photoshop? Whether you need it or not may depend upon which genre of photography you enjoy. We discuss alternatives and reasons Photoshop may be right for your needs.
Let's get into it.
Does Every Photographer Need to Use Photoshop?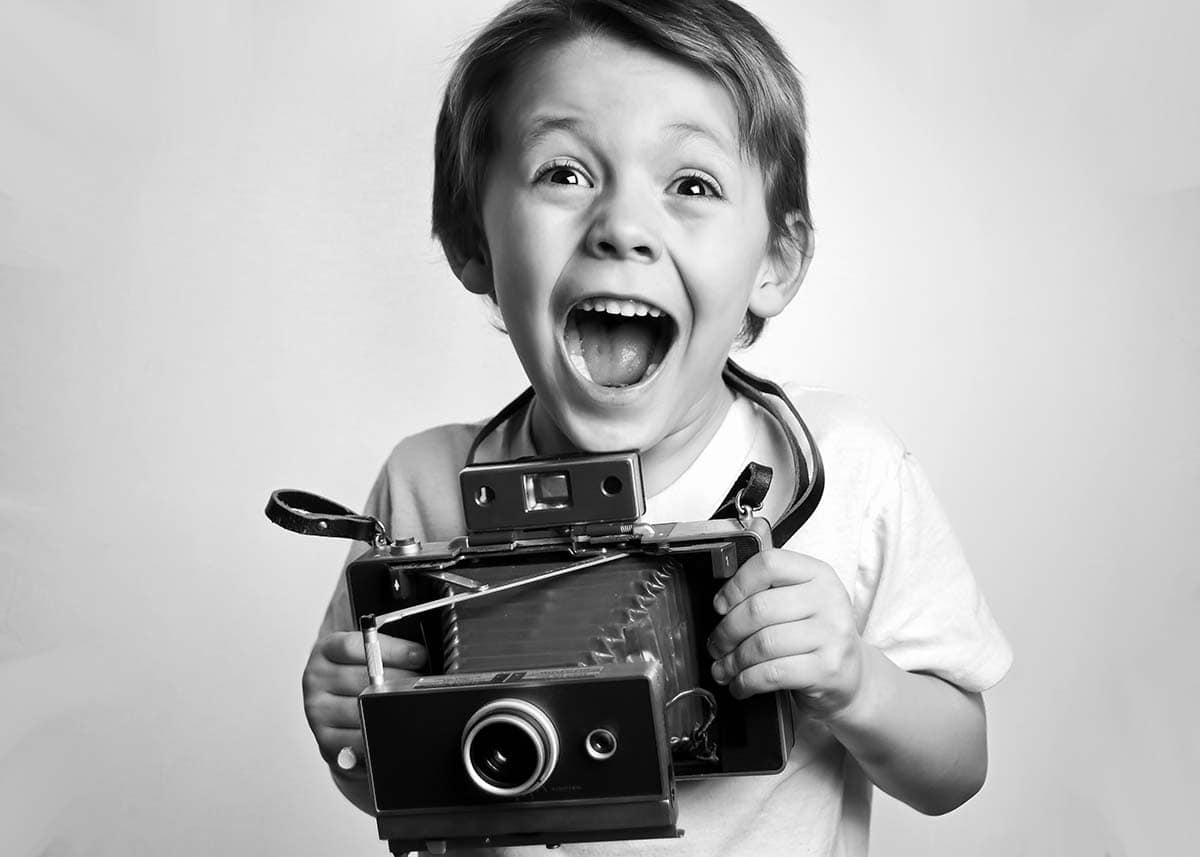 I'll be honest, I use Photoshop and truly enjoy it. However, I don't always feel the need to use Photoshop to process every image. In some cases, and often most cases, I don't need it. Using Adobe Lightroom to organize photos and perhaps some 3rd party tools (mentioned below) does a great job to help me finish my photos.
There are some tasks that just don't work well without Photoshop, though. When you need to go beyond moving a few sliders to enhance a photo, nothing else comes close. Photoshop has post-processing tools that you won't find in the other tools mentioned below.
Likewise, Lightroom Classic is a great tool to manage your photos and can do a great job to enhance your photos.
Check out my course on organizing your photos in Lightroom
Where's My Photo?
Why Use Post-Processing Tools?
Photoshop is an extremely powerful tool for manipulating photos, graphics, and text. You'd think it was designed for photographers by the name, but it's really a tool to help graphic designers. Photographers can definitely benefit from using Photoshop to enhance and finish their photos.
As much as some folks like to brag about their shots coming "straight out of the camera", the truth is that all photos need some processing. JPEGS coming out of a camera get processed in-camera according to your profile.
Ever shot something on Vivid mode? That's one of the settings on some cameras that process your photos after the shot to give it a particular look.
RAW photos don't get this processing, and that's a good thing. Instead, you get a rather flat looking image to use as a basis to start your post processing.
We have plenty of choices for RAW processors these days:
There are too many to mention, and most do the same thing as far as basic RAW processing. They're all outstanding. These RAW processing engines allow you to create your own personal style for each photo. Many will let you save those styles as presets to use on other photos, or you can even buy presets developed by other photographers.
The Photoshop Difference
Adobe Camera RAW is part of Adobe Photoshop, but things change once you get inside Photoshop.
Now you have a lot of power and control to manipulate images. Not just by changing color profiles, but by actually warping the pixels to change their shape, remove elements you don't want and add text & graphics.
If you look closely at cover photos of models on magazines, you're looking at an image that went through Photoshop. It's amazing how much gets processed.
The list can go on, but you get the idea. Photoshop lets you do almost anything you can imagine to a photograph. It enables your creativity.
The Problem with Photoshop
With all of that power comes a rather steep learning curve. Once you learn the basics, you may find that it's still rather time-consuming to do things in Photoshop that are faster, easier, and sometimes less expensive than other tools.
Canva makes it easy to create graphics for social media and products. 3rd party plugins for Photoshop are now morphing into stand-alone tools that can do a great job of enhancing photos, and they do it very quickly.
I think Photoshop is an essential tool for portrait retouching, compositing and some very fine detail work. Combine it with Lightroom Classic and you have an essential powerhouse suite to organize and process your photos.
If you need help learning how to use Photoshop and Lightroom, I recommend KelbyOne.
Save 10% with My Coupon Codes
KelbyOne Pro
KelbyOne is the perfect resource for anyone looking to improve their photography skills.
Whether you're a beginner or a seasoned pro, there's something for everyone at KelbyOne. They offer courses on all aspects of photography, emphasizing Photoshop and Lightroom for post-processing.
Professional photographers, led by Scott Kelby, offer a new course every week, so you can always keep your skills fresh. And best of all, membership gives you access to everything they offer so that you can learn at your own pace and improve your photography game.
KelbyOne offers Monthly and Annual pricing plans, so the plan that works best for you.
Get 10% Off the Pro Annual Subscription with Code WBEEM10, Only at KelbyOne!
Coupon Code: WBEEM10
Get 10% Off the Pro Monthly Subscription with Code WBEEM10M, Only at KelbyOne!
Coupon Code: WBEEM10M
Pros:
Excellent training for photography and photo editing

Wide range of topics covered

Multiple instructors

Discounts and Perks for KelbyOne Pro members

Free plan available

You can purchase a course without a membership
Cons:
A few instructors are better at doing than teaching

With years of developing courses, some are out of date.
Try KelbyOne
Read My Review
We earn a commission if you make a purchase, at no additional cost to you.

We discussed several alternatives in this episode, and you can find links to those products and some trial or demo versions to use for a while.
Does every photographer need to use Photoshop?
Honestly, I don't think so. There are many genres that I think can do excellent work with Lightroom, Luminar and other products. However, I'm glad that I took the time to learn how to use Photoshop. It gives me an opportunity to do what I want if needed, and sometimes that can be the difference between finishing a photo and creating your vision.
Products Mentioned in This Podcast Episode
I mentioned several products in this episode. These are products that I own and use for my photography and that's why I can recommend them as great tools.
1: Adobe Creative Cloud Photography Plan
7 Day FREE Trial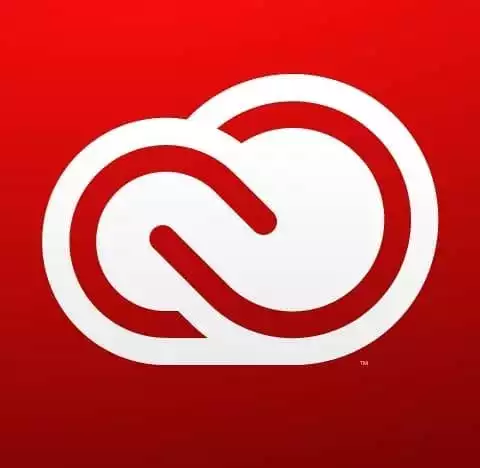 Adobe Creative Cloud Photography Plan
$9.99/month for Photography Plan
If you're a photographer, there's no doubt that you've heard of Adobe Creative Cloud. And if you haven't, well, let us introduce you! Adobe Creative Cloud is a subscription service that gives you access to two industry-leading products for photographers: Photoshop and Lightroom Classic. With Creative Cloud, you can edit and organize your photos and bring your creative vision to life.
Get the FREE Trial Now
We earn a commission if you make a purchase, at no additional cost to you.

Adobe Lightroom and Photoshop are standards in the photography and design industries. I use both programs, but there are plenty of folks who use the Creative Cloud Photography Plan just for Lightroom. If you ever decide you want to use Photoshop, it's already there as part of your plan.
If you're planning on working with Portraiture, Compositing, or anything that requires greater control and attention to detail, Photoshop is definitely something I recommend.
2: Skylum Luminar Neo
FREE Download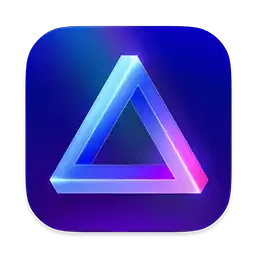 Luminar Neo
Luminar Neo is an AI-powered photo editor that turns any portrait into a stunning masterpiece. With FaceAI and SkinAI, you can easily retouch portraits, removing blemishes and highlighting facial features. And with the Portrait BokehAI tool, you can create a beautiful bokeh effect in any light. Plus, the Background Removal tool makes it easy to remove backgrounds without spending hours masking.
Skylum now offers Luminar Neo as either a stand-alone tool or part of a membership with extensions to offer more valuable tools like:
HDR Merge
Noiseless AI
Upscale AI
AI Background Removal
Additional extensions are coming.
Luminar Neo's exposure correction and color vibrancy features for all your travel memories will keep your photos looking natural and beautiful. Finally, Luminar Neo's SkinAI and FaceAI provide the perfect finishing touches for your portraits, ensuring stunning results every time.
You can get everything with different pricing plans. Monthly, Annual, or even Lifetime plans are available.
SAVE: You can save $10 using my coupon code - Beem10off
Pros:
Promo Code: Beem10off

Easy to use

Get great results fast

Plenty of post-processing features

Professional extensions are available
Cons:
May be slow on older computers

File management is rudimentary
Check Current Price
We earn a commission if you make a purchase, at no additional cost to you.

At the show's start, I mentioned that you can save $10 on Skylum software using my coupon code.
The new version of Luminar Neo brings the same features to Windows as the Mac version. Take advantage of the free trial to see for yourself. My Luminar coupon code will save you money when you're ready to buy.
When you check out, use my Skylum coupon code: BEEM
3: ON1 Photo RAW
Save 20% with Coupon: WBEEM20
ON1 Photo RAW
There's no denying that ON1 Photo RAW is an excellent raw processor, packed with everything photographers need in a single application. With Version 2022.5, you get all of the incredible features you loved in previous versions of Photo RAW, like Browse, Effects, Portrait, HDR, and Resize. Plus, you get an all-new set of technologies and features, like Sky Swap AI, NoNoise AI, Time-Lapse, and so much more!
SAVE: Apply my coupon code to save 20% at checkout - WBEEM20
Buy Now
We earn a commission if you make a purchase, at no additional cost to you.

ON1 Photo RAW does many things, but it's one of the few tools that can help you with portrait retouching. You can get a free trial, and then save 20% using my ON1 coupon code: WBEEM20.
Subscribe to The Photo Flunky Show

Thank you for listening to The Photo Flunky Show (now I Like Your Picture). Make sure you get every episode by subscribing.

Want to learn more about Photography software? Click below to check out articles about Adobe, ON1, Skylum, and more.
Photography Software Articles