Affiliate Disclosure: We earn a commission if you purchase through one of our links at no additional cost to you.
Some of us couldn't use Photoshop or other Adobe tools for part of this week. Why? Because Creative Cloud went out of service for more than 24 hours.
Problems With Software As A Service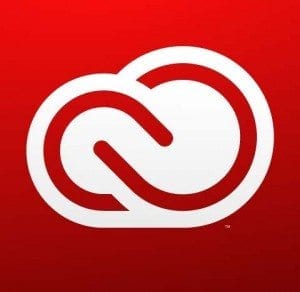 One of the problems people feared about Adobe Creative Cloud was that they would always need an Internet connection to use the software.  No, no.  We were told that wasn't the case.  You download the software, it's on your computer and it only checks in once a month or so to validate your account. You can still use your software without an Internet connection.
Except, when you can't.
If it's your time to validate your Creative Cloud account, then you can't use your software. If you just purchased your Creative Cloud subscription, you can't use it yet (as I found happened to a gentleman asking for help on Google+).
Angry users are all over the Internet posting their complaints. Professionals on deadline find themselves unable to use the tools they purchasd subscribed to use.
It happens. Computer systems never run perpetually. Adobe isn't the only service provider who had a major outage.  Welcome to the same club as Amazon Web Services, Microsoft, Google and Salesforce.com.
What Adobe Could Have Done Better When Creative Cloud Went Out Of Service
While the cause of the outage is unknown, it shouldn't be unexpected that any SAAS platform will go down at some time. So what should we have expected from Adobe when Creative Cloud went out of service?
1: Come Clean With Us
The first thing Adobe should do is let its customers know there is a problem. Since Wednesday, I've watched a bunch of angry and confused people on Twitter, Facebook, Google+ and Adobe's own forum. That was needless.
It was also unnecessary. Adobe has an e-mail distribution list that includes every Creative Cloud subscriber. Better to announce a difficulty and tell them where to get status reports than to leave a large customer base in a state of confusion.
2: Keep Us Apprised
Adobe actually does this, if you know where to look. You can check on the Creative Cloud Status page. That's if you know it exists. I admit that I didn't know about it. However, it would have been nice to read about it in the outage notice that Adobe didn't send to its customers.
There should also be another e-mail blast when the service problem gets resolved and everyone can login again.  Didn't get that message, either.
I have a lot more sympathy for a system failure if the provider keeps me informed and doesn't try to cover-up the problem.  Amazon Web Services communicated with its customers through their outage regularly, and then followed-up with one of the most important steps.
3: Offer A Post-Mortem Report
Tell your customers what went wrong. Explain the cause of the problem, the steps you took to resolve it, and what you're doing to prevent it from being a problem again.
If you don't, this experience will work against you for future subscriptions, referrals and renewals. Telling us how you resolved the problem builds trust. Leaving us wondering destroys trust. Which is better for Adobe's business?
What Is Your Alternative?
It sucks when you can't work due to a major outage like this one. Sometimes you still have to make things happen, though. What alternative do you have?
As it turns out, not much. Some people still have Photoshop CS6 on hand.  It's good for many things, unless you desperately need the latest and greatest features that appear in Photoshop CC. Lightroom should continue working, which is good because it's not like you can easily switch from Lightroom to Aperture for a day or two.
Creative Cloud subscribers make a commitment to Adobe products.  I don't think it's asking too much of Adobe to make a commitment to providing better communication when an error inevitably puts its customers out of service.
Want to learn more about Photography software? Click below to check out articles about Adobe, ON1, Skylum, and more.
Photography Software Articles