Affiliate Disclosure: We earn a commission if you purchase through one of our links at no additional cost to you.
The best flash triggers fit in your hot shoes and make it easy to control your speedlight without requiring manual changes to the light.
We'll discuss the best flash triggers and also help you know what criteria to use to decide which wireless flash triggers are right for you.
In a hurry? Here are our top three picks.

What Are the Best Flash Triggers
This article will rank and review the best flash triggers for your photography and lighting needs. Remember that you may not need the most expensive flash trigger. Look for a flash trigger that's compatible with your camera and lights.
The Raven Lighting and Flash Trigger is the ultimate trigger for flash photographers. It offers an unprecedented ability to trigger and control power levels of two flash brands simultaneously with just one transmitter!




Enjoy the reliable results of wireless triggering from the RF Noise Indicator. You'll get great life out of your trigger due to its built-in 2500 mAh lithium-ion rechargeable battery, which can provide up to 16 hours of normal usage. TTL, Manual & PowerTrack Modes are all available in this one device.




No matter what flash brand you use—Profoto, Paul C. Buff, Godox (including Flashpoint & Pixapro), or PocketWizard FlexTT—you're covered thanks to this amazing equipment.

Pros:

Works on Canon and Nikon hotshoe mounts

Supports two different flash brands simultaneously (choose from available brands)

OLED touchscreen

RF Noise Indicator

Nose light: Fill Light, Auto, and Manual Focus Assist light

Charge from 0% to 100% in 3 hours

Supports Profoto, Paul C. Buff, Godox, Nikon, Canon, PocketWizard

Buy the Raven Lighting and Flash Trigger on Amazon

We earn a commission if you make a purchase, at no additional cost to you.

The Godox XPro Wireless Trigger can communicate and trigger any Godox flashes, making it universally effective for flashes and strobes.




With its ability to control Nikon original flashes, Godox camera flashes, and studio flashes, this trigger gives you a wide range of options to choose from regarding your lighting set-up. Featuring multi-channel triggering and stable signal transmission, the XPro is a reliable and user-friendly choice that will help you take your photography to new heights.




IMPORTANT: This is the Nikon version. Make sure you get the version of this trigger that works with your camera brand.

Pros:

Easy to use

Works with all Godox (Flashpoint) flashes and strobes

16 Groups and 32 Channels

100-meter range

Modeling Light Status Control

Cons:

The Sony version seems to have a fragile hot shoe connector

Buy Godox XPro-N Wireless Flash Trigger on Amazon

We earn a commission if you make a purchase, at no additional cost to you.

The Profoto Air Remote is a must-have accessory for any photographer using Profoto lights. With it, you can wirelessly connect your camera to any AirTV light and control it up to 300 m away. The Air Remote makes it easy to shoot in TTL Mode for fully automatic point-and-shoot shots or in HSS Mode to shape light in broad daylight. You can also switch from TTL Mode to Manual Mode with settings intact. Plus, the Air Remote has a USB port for firmware upgrades.

Pros:

Outstanding user interface

Works at a long range of 300 meters

Set up and pairing with strobes is easy

Cons:

Good for about 1000 frames on one set of batteries.

Only controls 3 groups

Buy Profoto Air Remote TTL-N on Amazon

We earn a commission if you make a purchase, at no additional cost to you.

The Elinchrom Skyport Transmitter Pro is the perfect remote control for your Elinchrom strobes.




This innovative transmitter gives you full control over up to 10 flash units with built-in receivers, making it easy and convenient to capture stunning shots. Use it to precisely set and adjust each unit's flash power and modeling lamp, either in groups or individually. It's designed with a powerful bayonet locking system to easily and securely attach to your hotshoe and is powered by two AA batteries.




The integrated AF illuminator ensures fast focusing, and a mini-USB socket lets you update the firmware whenever needed. With Hi-Sync Flash, you can use faster shutter speeds than normal. Control overwhelming daylight with less power output (or from farther away) while enjoying the maximum freedom to use any desired shutter speed/aperture combination. The transmitter has an extended reach of 200 meters (656 feet).




NOTE: This is the Nikon version. Be sure to select the version for your camera brand.

Pros:

Backward compatible with previous Skyport receivers

Simple interface is easy to use

Shoot with any shutter speed with studio strobes

Cons:

Works specifically with Elinchrom strobes

Buy Elinchrom Skyport Transmitter Pro on Amazon

We earn a commission if you make a purchase, at no additional cost to you.

The Phottix Odin II TTL Wireless Flash Trigger is designed for ease of use and multi-light setups, this trigger has a large illuminated LCD panel that shows all your settings at a glance. With it, you can control up to five lights with TTL Auto or Manual mode and switch Groups OFF so that the display line disappears from the screen.




Choose from 32 channels for maximum reliability, with channels one through four giving you three Groups compatible with the original Odin receivers plus new features like user-set digital ID in channels Five through Thirty-Two. The Odin II transmitter also provides remote speed light zoom settings and modeling light brightness control when shooting with Phottix Indra360/500 lights--allowing you to adjust coverage from broad to spot.




You can now access High-Speed Sync at up to 1/8000 seconds when paired with manual wire-connected flash units.




The Odin II system is compatible with the original Odin system, Phottix Mitros+ speed lights, Indra360/500, Strato, Strato II receivers, and Atlas II in receiver mode.




NOTE: This trigger is the Nikon version. Make sure you get the trigger compatible with you brand of camera.

Pros:

Control your flashes from the top of your camera

Good user support from related forums

Cons:

Firmware updates are incompatible with MacOS

Buy Phottix Odin II TTL Wireless Flash Trigger on Amazon

We earn a commission if you make a purchase, at no additional cost to you.

The YONGNUO YN560-TX II LCD Flash Trigger is an advanced model of the YN560-TX that is lighter, smaller, and easier to lock onto flashes than ever before. You can control up to 6 groups of flash units from your camera and wirelessly trigger a Yongnuo Speedlite like the YN560IV / YN560III / YN660 / YN968C / and YN860Li as well. The trigger also works with all camera models with a standard hot shoe.




What sets this trigger apart is its two flash modes: M, which rapidly fires off all the flashes simultaneously, and Multi, which gives remote control output and zoom over each group of flashes - up to 6 different groups. You can fire with up to 16 channels from a range of up to 100 meters!




Note: This model is for Canon cameras.

Pros:

Inexpensive

The mount is secure

Lightweight and durable build

Cons:

Initial pairing with speedlights is difficult

Buy YONGNUO YN560-TX II LCD Flash Trigger on Amazon

We earn a commission if you make a purchase, at no additional cost to you.

10/03/2023 03:07 am GMT
What Is a Flash Trigger?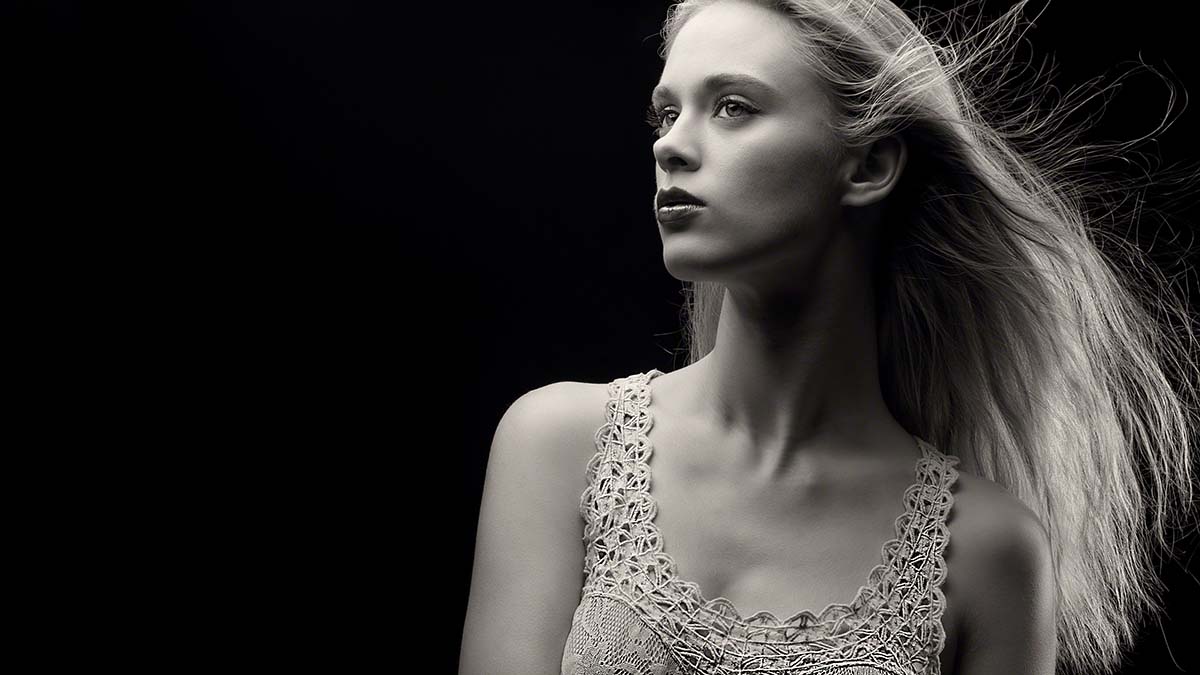 A flash trigger is a device used in photography to trigger an off-camera flash. It can control multiple flashes from a single camera and is often used for creative applications such as setting up multi-light setups or freezing a scene in time during high-speed photography.
The portrait above uses two flashes controlled by a flash trigger. It's the easiest way to place your lighting where you need it to get the desired result.
Flash triggers usually range in complexity, with varying features like connection type, number of channels, power levels, and compatibility. There are two sides to communication – transmitting and receiving.
A flash transmitter is a device connected to the camera's hot shoe, which sends a signal via radio or infrared to one or more flash receivers. The receiver then triggers off-camera flashes, allowing creative lighting techniques.
A flash receiver is a device that receives signals from the transmitter and triggers an off-camera flash. It can be used with multiple transmitters and can even be used in conjunction with other devices, such as PocketWizard Plus transceivers.
A flash transceiver is a device that can both send and receive signals. This allows for more complex lighting setups, including those that use multiple receivers, transmitters, and transceivers, all working together from different points in the scene.
1: Wired vs. Wireless Flash Triggers
Most flash triggers work wirelessly, but they may also use wired connections using a sync cable between a flash and the transceiver.
A wired flash trigger is a device that uses cables to connect the camera to the off-camera flash. This connection type is limited in reach but can be reliable, allowing precision control over the flashes. This type of trigger is preferable when dealing with complex lighting setups that require precise control over multiple lights without interference from other signals.
A wireless flash trigger does not use any physical connection between the camera and the off-camera flash. Instead, it relies on radio or infrared signals to communicate between the transmitter and receiver.
This type of trigger is beneficial when limited by space or needing to account for interference from other devices like Bluetooth or Wi-Fi networks.
Wireless triggers are often simpler to set up than wired triggers, making them preferable for quick shoots where speed is more important than precision control.
2: Receiver Compatibility
Receiver compatibility is an important factor to consider when using flash triggers.
If you have a transmitter from one brand and want to use a receiver from another, you may need to ensure that the two are compatible.
Transmitters and receivers from different brands may not work together. Furthermore, some transmitters can only trigger certain receivers; for instance, a transmitter designed for Canon's E-TTL system will only be able to trigger Canon receivers.
Many flashes come with built-in receivers, so you must purchase a transmitter that works with the brand's receiver. Godox flashes need a Godox transmitter, and Profoto strobes need a Profoto transmitter.
3: Camera Compatibility
A flash trigger that uses a hotshoe must be compatible with the camera brand to ensure reliable operation.
Suppose a flash trigger that is designed for one brand of camera is used on another brand of camera. In that case, it may not fit properly or may not make contact with the correct contacts to establish communication between the two devices.
This could result in unexpected results such as short triggering distances, unexpected flash exposure times, and failed attempts to fire the flash altogether.
In some cases, using a mismatched trigger-camera system can cause permanent damage to either device. Therefore, it is important to choose a flash trigger that is compatible with your specific camera brand.
4: Range of Transmission
The transmission range from a flash trigger varies depending on the brand and model of the trigger. Generally, flash triggers are designed to transmit a signal over a relatively short range – usually around twenty meters or less.
Transmissions can also be affected by obstacles such as walls and other objects, reducing their range even further. If a longer range is required, then higher-end models may be necessary.
Most high-end flash triggers have built-in radio capabilities that transmit signals over hundreds of meters.
5: Number of Groups and Channels
When using a flash trigger, a channel is an individual setting that can control a specific aspect of the flash unit. For example, channels are often used to adjust the power or duration of the flash.
This allows photographers to customize their lighting setup by increasing or decreasing the intensity of certain flashes while leaving others unchanged.
Channels also serve to isolate communication when multiple photographers are working nearby. Otherwise, the signal from one photographer's flash trigger could fire another photographer's flash.
Additionally, flash triggers can combine different channels into groups, allowing them to fire multiple flashes simultaneously with just one shutter button press.
A group of flashes may require different settings to provide the creative lighting a photographer needs. For example, background lights may not require as much power as key lights.
The number of groups a flash trigger provides determines the potential for creative lighting.
6: High-Speed Sync
High-speed sync can be useful for photographers who want to freeze and capture fast-moving objects or those working in low-light conditions. It works by syncing the camera's shutter speed with the flash's duration, enabling the shutter speed to fire much faster than normal.
By allowing the shutter speed of the camera to sync with the duration of the flash, HSS makes it possible to take crisp, sharp images of subjects that would otherwise be blurred due to motion.
HSS enables users to adjust their lighting more precisely, giving them greater control over the look and feel of their photos.
Some flash triggers can enable HSS mode with compatible flashes, giving photographers greater control over their lighting setup. With HSS enabled, photographers can adjust the brightness and duration of the flash quickly and easily, adjusting it to fit their exact needs in any given situation.
7: TTL Mode
TTL mode is an advanced flash photography technique that uses pre-set flash exposure levels to automatically adjust and set the optimal brightness for a particular photo. This mode typically works in conjunction with compatible flashes, which are triggered by a flash trigger.
When using TTL mode, the photographer points their camera at the subject, and the flash will be fired at the desired level of brightness according to the settings chosen by the user. This mode is especially useful for photographers who want to quickly capture and adjust photos without manually calculating and adjusting cameras and flashes.
While TTL mode is generally a great tool for quickly and conveniently capturing photos, there are some potential downsides to using this technique.
For example, if photographers don't correctly set the exposure level or flash output before shooting, they may be unable to recover lost detail or highlights in the resulting image.
Since TTL mode relies on the camera's metering system to measure the light in a given scene, it can sometimes cause incorrect exposures when presented with complex lighting scenarios.
The flash output will also change if your camera's TTL measurement changes, such as when metering off dark clothing and then metering a face.
That means you may get inconsistent lighting from one shot to the next.
Many photographers prefer the consistency of manual mode to ensure the flash output is consistent. However, it is useful to use TTL to get the initial exposure and lock it in place with manual mode.
8: Rear Curtain Sync
Flash triggers are most commonly used in combination with rear curtain sync, a photography technique that helps capture motion or action shots with greater accuracy. This technique utilizes the camera's flash and shutter speed to produce better results when photographing moving subjects.
The photographer uses a compatible flash trigger to set the camera to "rear curtain sync" mode. The trigger then fires the flash at the end of a long exposure – after the shutter has opened for an extended period. This ensures that any movement in front of the lens is captured before the flash discharge takes place, giving more accurate and sharper results for action shots.
Summary: Radio Flash Triggers Make Remote Lighting Easy
The best flash triggers allow you to control some of the quintessential elements of light – the direction and quantity of light – right from the top of your camera.
That helps you be more productive and creative in your flash photography. Choose right flash trigger for your needs, camera brand, and lighting brand. You'll wonder why you didn't do this much sooner.
Transcript
Episode 39
Welcome to the Photo Flunky Show, episode number thirty-nine.
Today's topic: We're going to be talking about flash triggers, from slaves to pocket wizard mastery.  Stick around!
Hi, thanks for joining me on the Photo Flunky Show.  My name is William Beem and it's just going to be you and me today.
You can find show notes available at williambeem.com/episode39 and of course there's a transcript of the show there for free.  Just go ahead and send your email address, tell us where to send it to you.
You can find links there or also at photoflunky.com, along with all our other episodes.
When we talk about flash triggers we're talking about one thing, and this is going to be a really basic episode. We are talking about devices that will cause your flash to trigger.  So if we are looking at off camera flash, you need some way to make the flash fire. If the flash is on your camera then you're going to get a trigger coming from that hotshoe; that's just by default.  There is a little bit of an electrical signal that says when I hit this shutter, you fire.  That's it.
But what happens once you take your flash off the camera? Then you need something else that will help you go ahead and trigger that flash.
The most basic thing is going to be a cable.  On one end it triggers to your hotshoe on the camera and the other end your flash.  So it sends the trigger signal going through that cable to your flash.  You are still wired; it's off your camera, but it's probably limited to the length of the cable and for most of us that might be the length of your arm.  It is kind of unlikely that you are going to have that going too far, because it gets in the way. It gets kind of constrained when you are tethered with a cable.
The next thing that you're going to look at is possibly something called an optical slave.  This happens when the flash fires, based upon another flash going off.  So there may be a flash on top of your camera that fires for the signal directly and when it goes off, the optical slave will cause other flashes that are within the line of sight to trigger.
This is something that's really basic. I know when I was a kid I had a little electronics kit and there are little optical eyes there and you just kind of connected some of the wires together to make the circuit that when it triggered, something else happened.  That is all that's really going on here. There is a little optical slave just waiting for another burst of light to come on and trigger it.
The problem with that is it's really going to be only a manual setting and it has to be within line of sight, so it can't be hiding behind a wall someplace to trigger unless you're bouncing light around or something.
Basically, there has to be some kind of line of sight where it can see a flash happening and it's going to be a manual setting. In other words you can't change the power of the flash; you can't do anything based upon your exposure.  You set the flash power. You set it up someplace and when a burst of light comes through it goes off.  That simple.
A step above that is something that's called – this is for Nikon cameras – the Nikon Creative Lighting System.  It is a remote wireless system and it's not exactly just optical slaves. It's a little bit above that because there are signals coming through that still must be in line of sight, but you can control power and output of your flash based upon signals metering through the lens, going to the flash and saying, OK I need you to output this much flash power.
It's a pretty good system for something that is optically based because you can control different groups. In other words you can say Group A, I want you to fire a stop above what I'm going to have Group B fire.  So your lighting on your background for example, may not be as strong as the lighting that you're going to put on your subject.
And so long as you've got a line of sight, so long as the burst of light can come out and give it a signal, you are good.  And you don't necessarily need to have a flash on top of your camera.  For some cameras like Nikon D700 you have a little pop up flash and you can put that in manual mode.  That little pop up flash doesn't really light your subject; it just sends off enough light to signal the other Nikon flashes and tell them what to do.
And of course there are other devices that Nikon sells that will go on cameras like the more professional ones for like a D5 that don't have a pop up flash. It will have a commander module that goes up there and it will send a signal off to these other devices.
Going above that, what you're looking at getting into is radio triggers.  The beauty of radio triggers is that you are probably going to get more distance.  The Nikon CLS will go quite a way, but first off, it's Nikon based.  If you are a Canon shooter or any other brand, it doesn't really do you any good.
The other part about radio triggers besides the distance is the fact that they are radio. They don't have to be within line of sight. You can hide your flashes around the corner of a building.  You can put them up in the rafters.  You can put them places that maybe you need a background light that radiates up, but you don't necessarily have to have the flash within the shot.  So that's actually a pretty good thing when you've got a radio trigger.
The signal will still permeate wherever you need it to go.  There are a few different types of radio triggers. They can come in very cheap; they can be very basic and they can get up a little bit pricier, but also have a lot more capability.
So let's talk about a few of them.
For my studio strobes I've got Elinchrom lights. They come with Elinchrom Skymaster and it sits in your hotshoe, but it doesn't really get so much from that. It's a trigger and it's still going to send electronic signals when you hit the shutter.  You've got more control, so you can separate your lights into groups and you can also control the power on that little Skymaster trigger in tenth of a stop increments, from its lowest setting to its highest.
In other words, you don't have to go climb up and change the power setting on your Elinchrom strobes and do that manually, which is a real pain!  Sometimes you get the light way up there and you've got to go and pull your light stand down or pull your C-stand down, change the light, put it back up and hope you get it in the same spot that you did before, just because you wanted to change the power of the light.
The nice thing about these is they are radio, they work in groups and zones and they let you adjust the power of the light.  They are not through the lens. You've got to do this manually to change it.
It's pretty convenient. You can stay in your spot as a photographer and control your lighting.
There are other brands that will do the same thing. I'm pretty sure that most of the major brands will have a simple wireless radio trigger like this that will work for you.
If you want to do this with flash you've got a few options there.
The one that I like and use the most is a Pocket Wizard Flex TT5 and Mini TT1.  Basically this is a little pair of a transceiver and a receiver.  So the transceiver means that it can act as both a trigger and a receiver.  So the Flex is the transceiver. It will do everything.  You can just buy the Flex version – and it doesn't matter which one you pick – you can go ahead and put them on all your flashes, on your cameras and it will do what you need.  The Mini is only a receiver, but the nice part about the Mini is it costs less.  So if you have five flashes and one camera, you need at least one Flex and then you can put Minis on all of your other flashes, and now you've got control.
However, it does a bit more than just fire your trigger. It will also work through the lens with your metering.  So just like the Nikon CLS does, this will let you do a change of power of your flash to keep you from having to go through and manually set each one of them.  It is extremely convenient.  Again, if you've got a light on your subject and maybe you've got some rim lighting and then your background light, you can change those individually.
To do that you have got one other piece you've got to buy. I think it's called an AC3 and that sets up your zones and lets you change your lighting on there.
I love this. It is rock solid, it's reliable. Pocket Wizard is probably the premier name in radio triggers and they've got them for Nikon, Canon and as far as I know that's all there is. I haven't looked to find out if there is more.  But if you've got a Nikon or Canon and you are wanting to shoot with flash and you want the same kind of studio strobe control that you would have, like I mentioned with my Elinchroms, as well as the control that you have with the Nikon CLS remote, this is to me the best thing to have.
If you are on more of a budget there are a number of budget transceivers.  Pocket Wizard has one called the PlusX.  There are others though that were already on the market. Pocket Wizard came to it a little bit late.
Yongnuo is one and Phottix is another.  Mostly these are kind of dumb triggers.  Basically all they are going to do is fire.  They are not going to control your exposure for you at all, so you have still got to go ahead and make changes to your flashes manually.  The PlusX is a transceiver. Yongnuo has a combination.  You can get a transmitter and a receiver or you can get a transceiver pair. But the difference is the cost. If you want to get a pair of transceivers for Yongnuo it's going to run you about $78. If you want to get a pair of PlusX Pocket Wizard transceivers, it's going to run you about $170 retail prices.
There are other brands.  Phottix has a transmitter receiver pair that runs about $130.  You can kind of go back and forth with how much you're going to spend. You can save money off of the Pocket Wizard brand name, but you've also got to decide how reliable you need it to be.
These are beginner to intermediate budget things. They are good, they work; some of them are a bit more reliable than others.  I found the Pocket Wizard to be extremely reliable.  I haven't worked so much with the Yongnuo. I've had a little bit of experience with them.
For the most part they work.  I did find a couple of circumstances where some friends were working with them and they didn't fire when they should have.  Maybe that's a little bit of the trade off.  How serious is your shot?
If you are working with a model and you might miss a shot, well you can go back and recreate it.  On the other hand, if you are photographing an event like a basketball game and you've got lights up in the rafters and you need that shot to work every time, I'd go with the Pocket Wizard.
Speaking of which, if you are going to be shooting events, particularly if there are going to be a number of other photographers around, I think you really want to go with the big daddy. And that is going to be the Pocket Wizard Plus3.   These days it is about $150 retail.  You can probably find it for a little bit less, but it does everything you need it to do.
Like I said with some of the other ones, it is a transceiver  and it can transmit and receive and most of the time that's exactly what you're going to be doing when you're shooting with off camera flash.  However it has a number of other modes that you can really get tricky with these things.
Not only does it have a really great range, but you can change it to be transmitter only.  You can change it to be receiver only.  And if you're going to be working around other photographers, there are a number of channels out there and you kind of want to be able to isolate what you are doing from what they are doing.
You don't want to trigger someone else's flash when you are shooting.  So sometimes you may want to do those transmitter and receiver only.
It has a long range mode and basically what that does is it might slow down your sync speed a little bit, but it will go the maximum range of the radio for an environment; and we are talking hundreds of feet.
It has a repeater mode.  So if you need to fire a flash further away than what the range of that is, you can set another Pocket Wizard in between and it will repeat the signal that it gets from your transmitter and send it along to the receiver.
If you need to shoot really fast, it has a high speed receive mode.  Some of the sports photography that you need to do, you've got a burst mode on your professional cameras, up to 12, 13, 14 frames per second.  Well in high speed receive mode your flash will keep up with you.  So long as you've got battery power to your flashes, this transmitter will fire up to about 14.5 frames per second.
That is wonderful speed. It's going to keep up with all the professional cameras.  So long as your flashes have got good, strong battery power and they can recycle quickly enough, you are not going to miss a shot.  That is key in some event photography.
Don't underestimate this next one.
The antenna for this is entirely within the Plus 3.  In other words you are not going to bend it, you're not going to break it, you're not going to screw it up. This is a nice, solid, sturdy, durable case.
It has a backlit LCD and the nice part about this is if you're shooting at night and you need to see what you're doing, you can tell there.  Some of these other triggers don't have anything on them that shows up as what your settings are.  You've got to pull out a little pocket flashlight and do it and that's going to probably ruin the atmosphere around you and it means you are taking your eye off your game.
It's a handy little thing to have that little backlit LCD so you can have a quick look at something in poor lighting conditions.
You can set it up for assignable zones and when it's on, you can set it up for four different zones and again, for sports shooters, you may have a different requirement for what's up in the rafters, what's up on the sidelines and wherever you are going to be shooting.  There is a little USB port on it so you can upgrade firmware and change it around.
And the last thing I want to mention about the Pocket Wizard Plus 3 – this is going to sound like a simple thing – but it has little screw locking cords. In other words you don't just plug in a 3.5 mm jack and you're done with it.  It actually screws in.
That means your cables aren't going to be coming loose when you are connecting this stuff.  You can set this Pocket Wizard Plus 3 up not just for your flashes, but they can also trigger your camera. So if you are at a football game and you are shooting there, you may have a camera mounted someplace, you're standing off to the side, you're shooting over here and then the magic of the game moves on, but you've got a camera on the other side.  You just hit the Pocket Wizard in your pocket and it starts firing your other camera.  That is a wonderful little gift to have.
It's not just for off camera flash.  It will fire your camera as well as your flash.
I hope that helps you out. It's just a little detail to go over the different kind of ways that you can trigger your off camera flash.
What works best for you is dependent upon your needs and how much of a budget you want to put into it.
If you are going to have multiple flashes and go for the Pocket Wizard Plus, $150 each, you're kind of adding up to what you're doing, but you are also getting a lot of reliability.  And the nice thing about the Pocket Wizard Plus 3 versus the X is it's going to have a much stronger, much more robust transmitter.  And that's the one that you want to choose if you are going to be in an environment with plenty of other photographers and that way you know that you are going to get your flash firing and it's not going to be triggered by someone else's device.
Thank you for joining me on the Photo Flunky Show.  I appreciate you.
If you enjoyed listening to this, you can find show notes available at williambeem.com/episode39 and of course there is a transcript of the show there for free.
Please feel free to check us out and subscribe on your favorite  iTunes, Google Play Music, Blubrry, Stitcher Radio.  Whichever podcast directory you like, you are going to find links at the show notes or you can find all of our other shows at photoflunky.com
Of course we would love to have you keep up with us on blog posts and podcasts.  Go ahead and subscribe to us while you are there at the site.
Thank you very much everybody!  We'll see you next week.