Affiliate Disclosure: We earn a commission if you purchase through one of our links at no additional cost to you.
Which is the best Godox flash?
It's no secret that Godox makes some of the best flashes on the market.
However, knowing which is right for you can be difficult with so many different models.
This article contains a comprehensive list of the best Godox flashes available and information to help you choose the right one for your needs.
What Are the 7 best Godox Camera Flashes?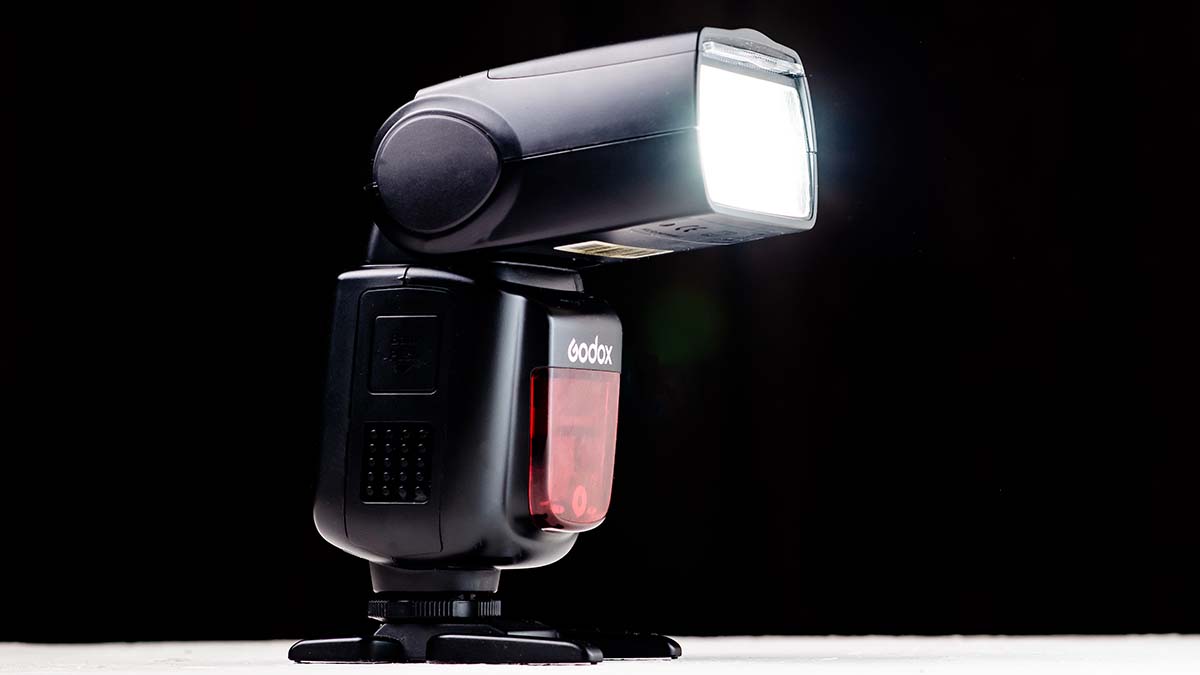 There are many Godox flashes to consider, but some are older and outdated models. Here are the best Godox Flash options right now.

Features to Consider for a Godox Camera Flash
Here are some features to consider when purchasing a flash.
1: What is the Godox Flash Sync Speed?
The sync speed is the maximum shutter speed you can use with a flash. If you try to use a faster shutter speed, it won't matter because the flash cannot provide enough light.
Some Godox flashes, like the AD200, can use High-Speed Sync (HSS) and achieve a maximum flash sync of 1/8000th of a second.
The new Godox Lux flashes don't support HSS and have a lower sync speed. You should evaluate the flash sync speed as part of your purchase decision.
2: Radio Trigger Support
If you want to use your flash off-camera, something needs to send a signal to trigger the flash to fire.
Radio triggers are the best option. They can travel farther than most cables from your camera to the flash and operate around corners or reach hidden locations, unlike optical triggers.
The Godox X-Pro is a great wireless flash trigger with versions compatible with most major camera systems.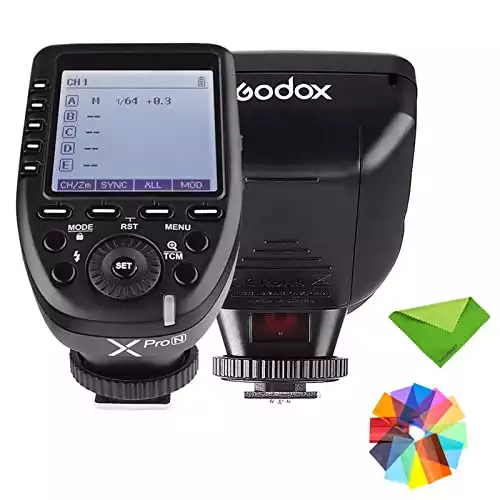 Godox XPro-N Wireless Flash Trigger
The Godox XPro Wireless Trigger can communicate and trigger any Godox flashes, making it universally effective for flashes and strobes.
With its ability to control Nikon original flashes, Godox camera flashes, and studio flashes, this trigger gives you a wide range of options to choose from regarding your lighting set-up. Featuring multi-channel triggering and stable signal transmission, the XPro is a reliable and user-friendly choice that will help you take your photography to new heights.
IMPORTANT: This is the Nikon version. Make sure you get the version of this trigger that works with your camera brand.
Pros:
Easy to use

Works with all Godox (Flashpoint) flashes and strobes

16 Groups and 32 Channels

100-meter range

Modeling Light Status Control
Cons:
The Sony version seems to have a fragile hot shoe connector
Buy Godox XPro-N Wireless Flash Trigger on Amazon
We earn a commission if you make a purchase, at no additional cost to you.

3: TTL Flash Support
TTL flash, or through-the-lens metering, is a feature on some flashes that automatically adjusts the lighting for you by measuring the exposure through the lens.
The new Godox Lux flashes don't support TTL.
4: Recycle Time
Flash recycle time is the amount of time it takes for a flash to recharge after being fired. If you need to take multiple shots in quick succession, a fast recycle time is important.
Godox flashes typically have very fast recycle times and are suitable for high-speed shooting.
5: Type of Batteries
New Godox flashes come with a rechargeable lithium-ion battery. This provides more power and allows you to take more shots. Check the type of battery your flash uses before purchasing.
6: Battery Life
When measuring battery life, you want to know if the flash can operate long enough for you to complete your project. Most Godox flashes can provide hundreds of full power pops on a single charge.
Godox lights offer a good value for an event or wedding photographer to complete a job on a single charge.
7: Compatibility
Godox camera flashes that mount in a hot shoe comes in several different versions. It's important to buy the version that works with your camera system.
You can find a version of hot shoe mount for most cameras, including Canon, Nikon, Sony, Fuji, and others. Check the camera flash version when you make your purchase.
8: Mount for Light Modifiers
Most flash products lack a mount for light modifiers. The most popular option is a Bowens Mount to attach to a large variety of soft boxes, beauty dishes, and other modifiers
Look for the Godox S2 S-Type Bracket Bowens Mount to use with these light modifiers.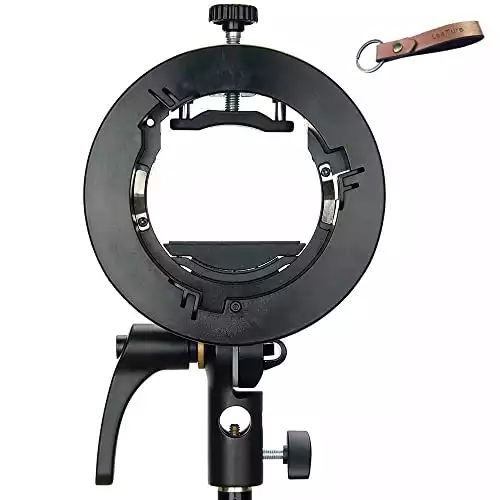 Godox S2 S-Type Bracket Bowens Mount
The Godox S2 S-Type Bracket Bowens Mount is a great way to add lighting accessories to your existing Godox lights. The bracket is easy to install and features a non-slip surface that will keep your light firmly in place. The mount is also compatible with all Bowen-mount accessories, so you can easily add things like beauty dishes and softboxes to create different lighting effects.
Check Current Price
We earn a commission if you make a purchase, at no additional cost to you.

Conclusion: Get the Best Godox Flash
Godox has a wide range of flashes for photographers, from budget-friendly options like the Godox V860II to high-end professional flashes like the Godox AD200.
The best Godox flash for photographers depends on the shooting style and the type of photos you want to take. All Godox flashes have fast recycle times and powerful batteries, making them suitable for high-speed shooting. They also come with features like TTL and High-Speed Sync, so you can choose the one that best fits your needs.
Find more flash, strobe, and lighting products on my Resources Page.