Affiliate Disclosure: We earn a commission if you purchase through one of our links at no additional cost to you.
When you buy a Think Tank Camera Bag, you're getting one of the best products on the market. They are made with photographers in mind and come in various sizes and styles to suit every budget. In this article, we will look at different bags from Think Tank and discuss the pros and cons of each one. We will also discuss the types of bags available.
In this guide, I ranked and reviewed the best Think Tank camera bags and our top choices so that you can pick the best one for you.
FREE Shipping from Think Tank Photo on All U.S. Orders
You can get free shipping from Think Tank Photo using the links below if delivered within the United States.
What is the Best Think Tank Camera Bag?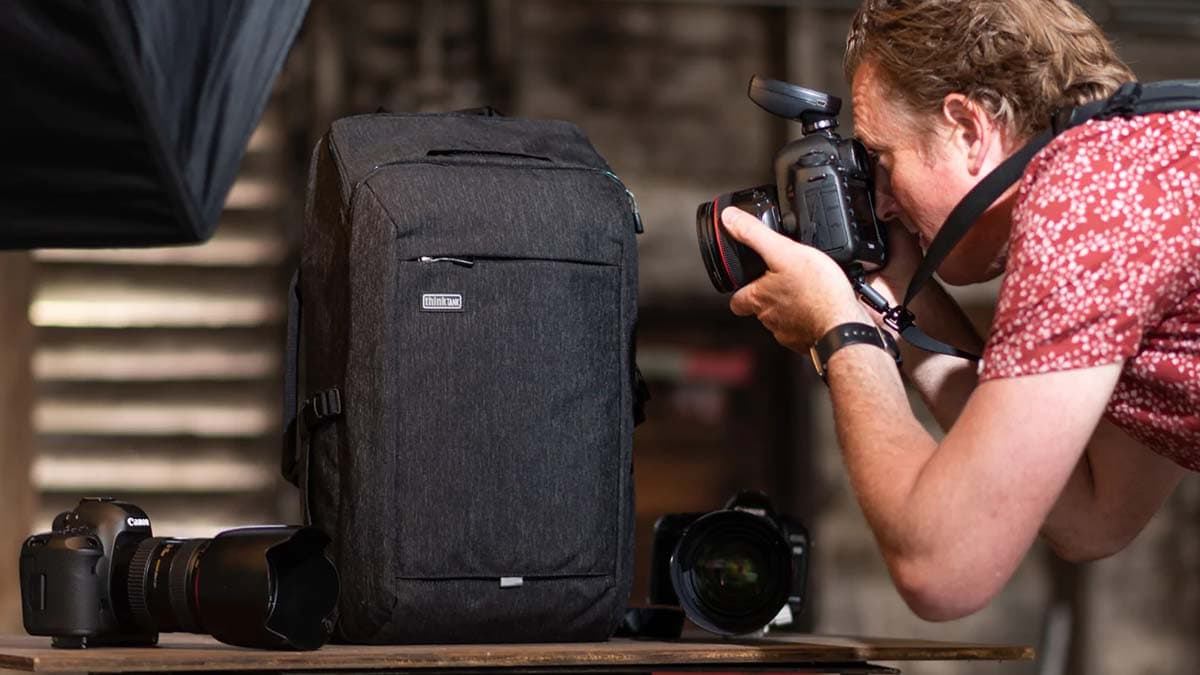 Photographers tend to have multiple camera bags. That's because a camera bag is more than just a place to store or transport your camera. Each camera bag has a specific purpose and intent when it's designed. It's more than just a sack of gear.
In this list, you'll see different styles and sizes of camera bags. Some are great for adventure or outdoor photographers. Others work well for event photographers. When you look to find your Think Tank camera bag, keep your purpose in mind and what gear you need for that purpose.
In this article, I've ranked and reviewed the best Think Tank camera bag by group:

Why Choose a Think Tank Camera Bag?
I've used various Think Tank camera bags for years. They have durable construction and highly configurable interior dividers. The zippers are top-notch, and the straps are comfortable. I've never had a problem with mine. They are very practical and have options for any use case you need.
Think Tank makes excellent bags for all budgets and styles of photography. They have sling bags, backpacks, rolling cases, and more. You can find a camera bag to suit your needs, whether you're a professional photographer or a hobbyist.
Here are some qualities I've found with my Think Tank camera bags.
Think Tank camera bags have a reputation for being the best of breed for many types of camera bags. It's not just that they have a durable build made of high-quality materials. Think Tank camera bags are popular because they're great at doing a specific job for different photography needs.
Some models come in different sizes because one size doesn't fit all. You can find the camera bag that fits your gear and your purpose, and know that it will protect your gear for a long time.
The Think Tank brand of camera bags is intended for urban environments. The Mindshift brand is for outdoor or wilderness environments.
What Are the Different Types of Camera Bags?
Many photographers have multiple types of camera bags because they suit different purposes. Here are the most common types of camera bags.
1: Roller Bags
A roller bag is a great option if you're traveling by car or train and don't have to worry about stairs or narrow walkways. They tend to be larger than other camera bags so that you can pack more gear. Just be sure to choose one with sturdy wheels that can handle rough terrain.
Think Tank roller bags typically come with two sturdy roller-blade styles of wheels. Two wheels mean you have to lug the bag, but they glide on smooth surfaces (like airports and hotel lobbies) but still travel well on rough surfaces (like asphalt or sidewalks).
Four-wheel roller bags glide effortlessly on very smooth surfaces but aren't robust enough to handle rough surfaces. The result is a lot of jittering.
A roller bag is suitable for storage and transportation on smooth surfaces.
2: Backpacks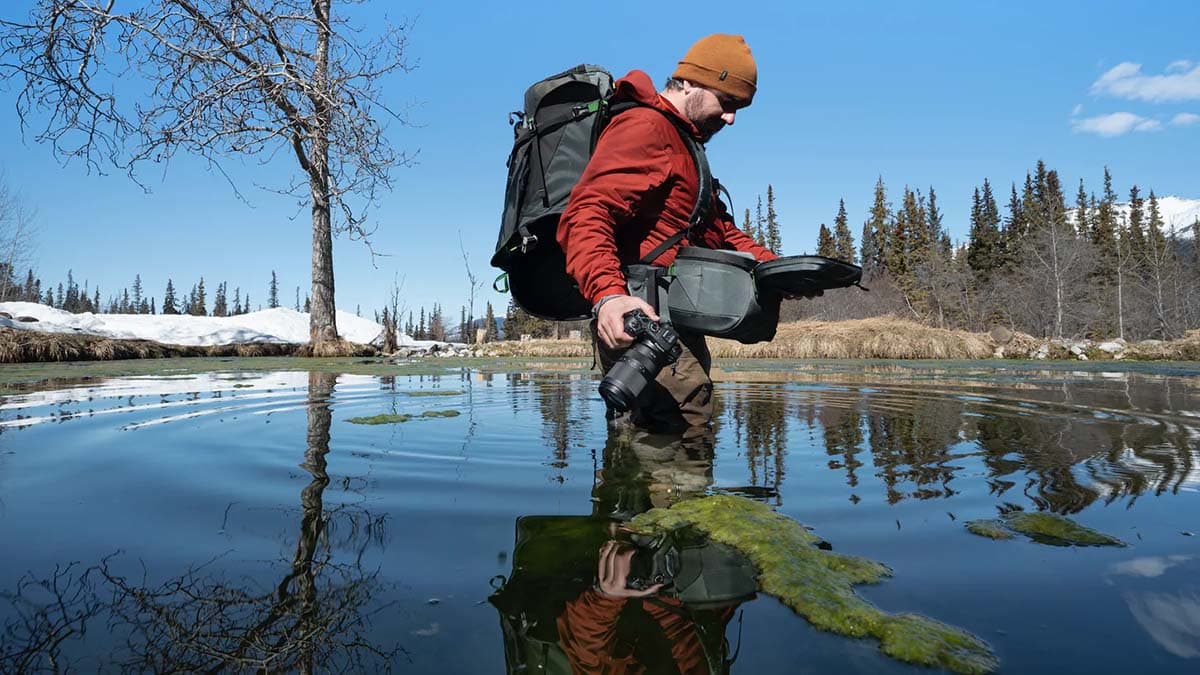 Photographers like to use a backpack when they're going to be carrying their gear for long periods. They evenly distribute the weight, making them more comfortable to wear.
Think Tank backpacks have a lot of features that make them ideal for photographers. Some include waist and chest straps to keep your backpack from swinging around.
Others have built-in rain covers to keep your gear dry in bad weather. And some even have a dedicated space for a laptop or tablet.
Consider how much weight you can comfortably carry and how long you can carry it. Filling up a huge backpack adds a lot of weight to your journey.
3: Sling Bags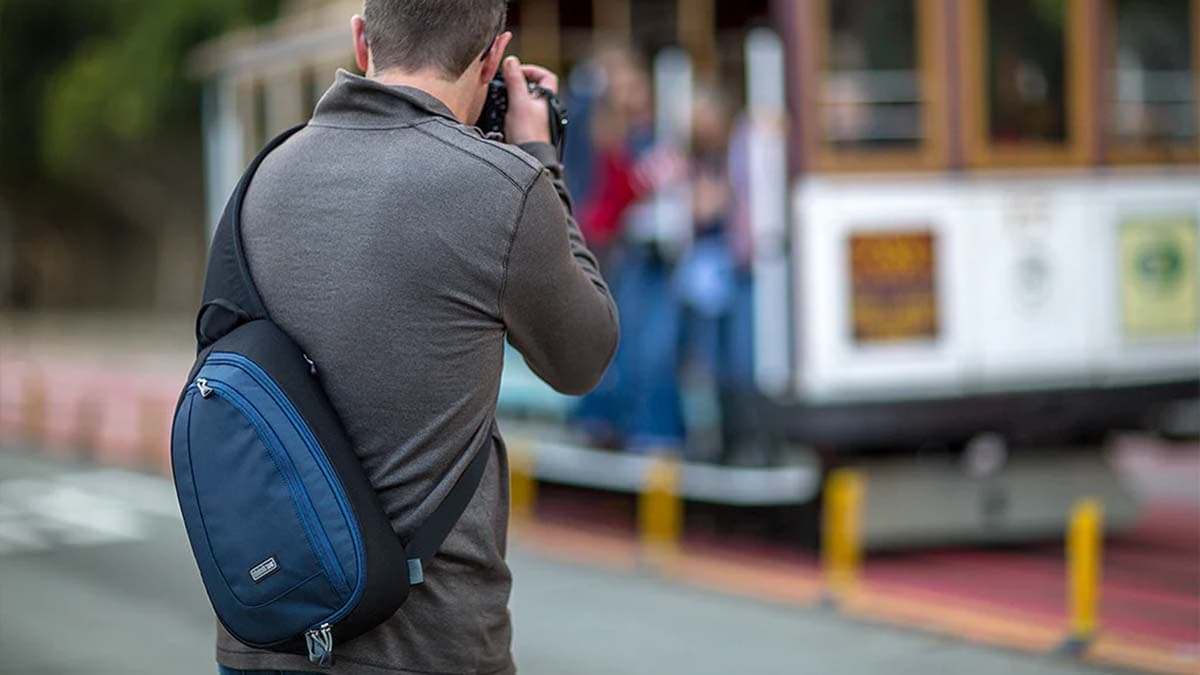 A sling bag is a cross between a backpack and a shoulder bag. They're smaller than backpacks but can still hold a lot of gear.
They're perfect for short hikes or when you need to be able to access your gear quickly. Many think tank sling bags have a side-access panel to quickly grab your camera without taking the bag off.
Some have a built-in rain cover, and some even have space for a laptop or tablet.
Think of a sling bag as a cross between a shoulder bag and a backpack. It has the convenient side access of a shoulder bag and distributes the weight on your back while walking.
4: Shoulder Bags
Shoulder bags are great for quick access to your gear while working on assignments. You don't want to weigh them down with too many cameras and lenses. These bags are perfect for most kinds of event photographers.
You'll see them used by:
Summary: Choosing the Best Think Tank Camera Bag
Think Tank camera bags are the best of breed for many camera bags. They have a durable build made of high-quality materials and are highly configurable to fit your specific needs. There are different types of Think Tank camera bags, including roller bags, backpacks, and sling bags, that are perfect for different purposes.
So, whether you're traveling or need a bag to carry your gear around town, there's a Think Tank camera bag for you.