Affiliate Disclosure: We earn a commission if you purchase through one of our links at no additional cost to you.
When you're recording action videos, the last thing you want is poor audio quality to ruin your video. That's why it's essential to use a suitable action camera microphone attachment.
Many different microphones are available, and it can be hard to decide which one to choose. This article discusses the different types of microphones and recommends the best action camera microphone attachment for perfect audio quality.
What is the Best Action Camera Microphone Attachment for Your Money?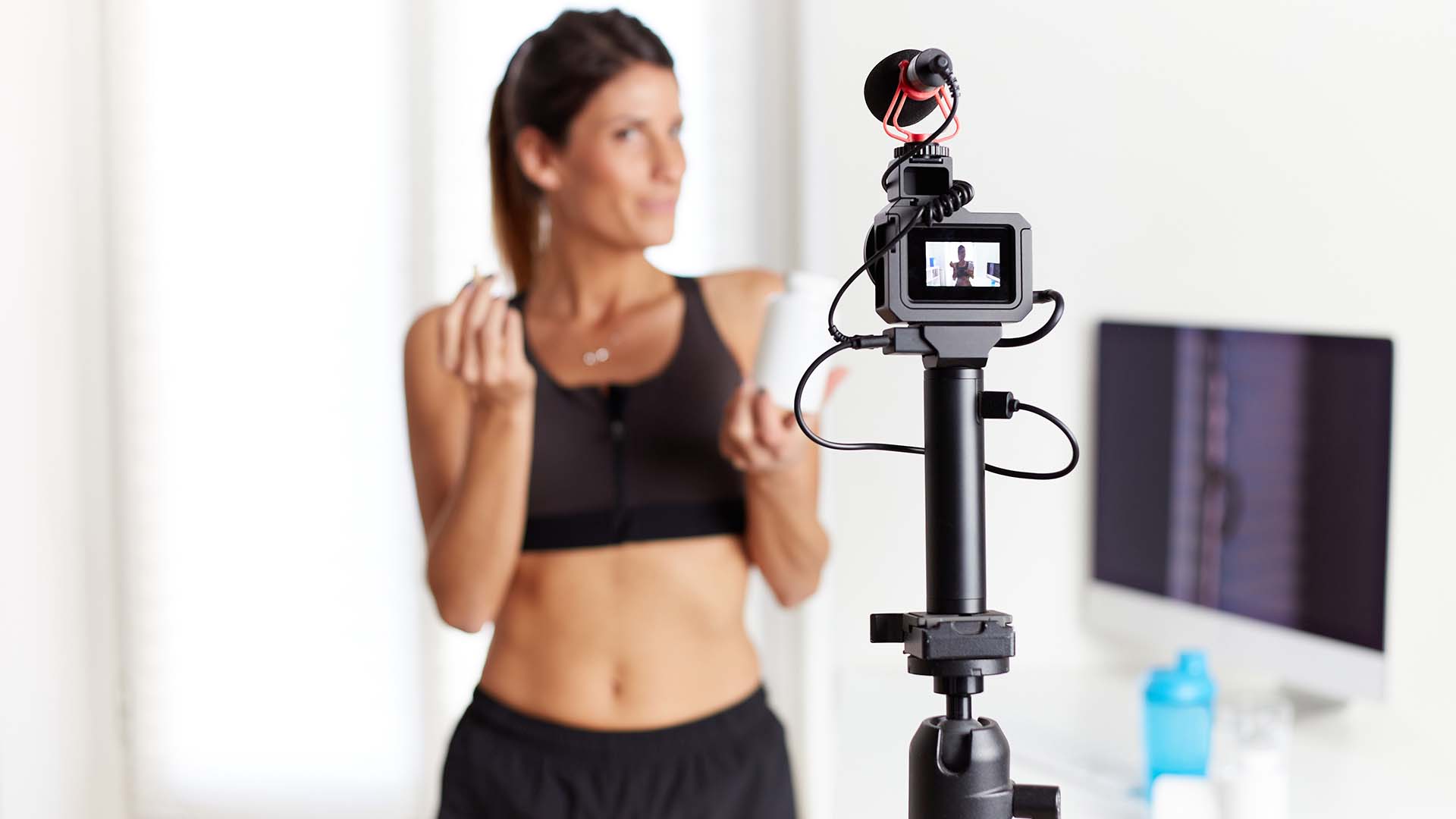 Here are the best action camera microphone attachment options to improve the audio for your action videos.

What Are Action Camera Microphone Attachments?
The built-in microphone on an action camera can capture sound but will not capture high-quality audio. If you want superior sound quality for your videos, you need to use an external microphone instead of the action camera microphone.
An action camera microphone attachment includes external microphones and a mic adapter to connect it to the microphone input port of the action camera. They can enhance sound quality, reduce wind noise and background noise, and provide an option for sound coming from a greater distance from the camera's microphone.
How Does an External Microphone Enhance Audio Quality?
An external mic has better sound quality than you get from action cameras. That's because they're larger than built-in microphones on action cameras and have better audio signals.
Dedicated microphone attachments help with ambient noise reduction, resulting in good audio for your video.
Depending on your needs, you may want to use different external mics for your action camera microphone attachment.
1: Get a Shotgun Microphone for Directional Recording Situations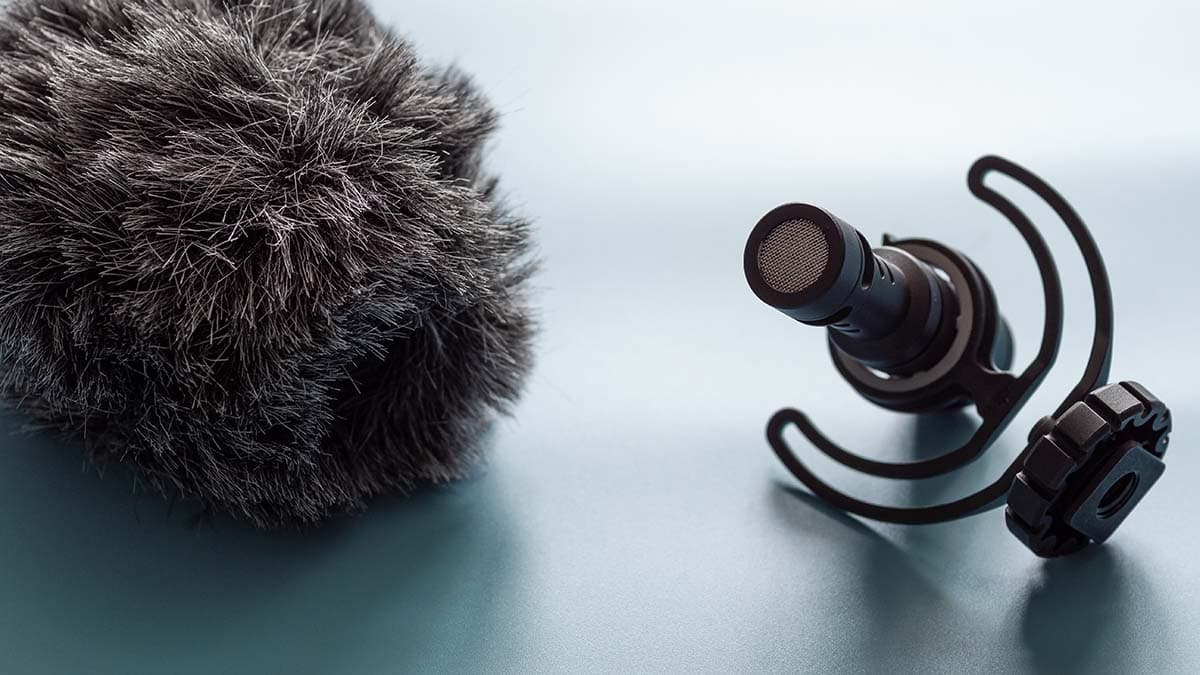 Shotgun mics are directional. They can be pointed at the sound source, and they have a long, narrow tube that helps to focus on the audio from the direction in which it's pointing.
This type of microphone is ideal for action cameras since you can point it toward the action and reduce the amount of background noise. Shotgun microphones are also helpful when recording in windy conditions, as they can reduce the amount of wind noise captured.
2: Use a Lavalier Microphone When Your Subjects May Be Moving or Away from the Camera
Lavalier microphones, also called lapel mics, are small and can be clipped to your clothing. They're ideal for voice recording on action cameras since they allow you to be mobile and capture audio closer to the action.
A lapel microphone captures crisp audio no matter where your subject is in the frame. If they need to walk away from the camera, you can still record high-quality audio that wirelessly transmits your audio signal back to your action camera.
3: An External Microphone is Better Than a Camera Microphone
The primary purpose of your camera is to capture great image quality. It has little space for a truly great microphone. On-camera microphones, like the ones we discussed above, have one purpose: to capture great audio.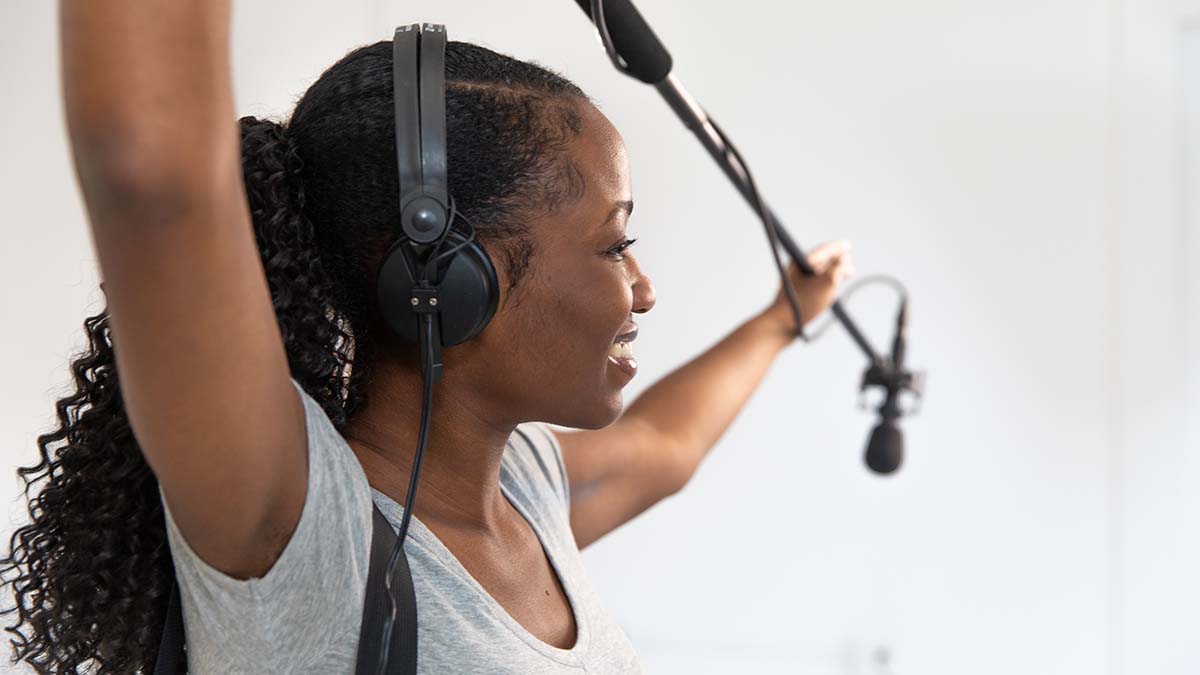 One method to capture great audio is to do it like they do in cinema – with a mic on a boom pole out of the frame and sending the audio directly to a device to record audio. Of course, that's expensive and requires extra work in post-processing to sync the audio and video. You save time and money by plugging a microphone directly into your action camera.
This kind of recording typically uses a shotgun microphone on the end of the boom arm. You could connect it to the audio jack of your action camera and send the signal to an audio recorder, but that would be awkward to use and overkill for an action camera that usually favors easy mobility.
It's a wonderful way to get excellent sound quality, but the additional expense and manpower aren't justifiable.
How Does an Action Camera Microphone Attachment Connect to the Camera?
The two most common connections are by a 3.5mm jack or USB. Some devices, like GoPro cameras, may require a dedicated mic adapter that connects to the action camera microphone jack.
Here are some external microphone adapter options for GoPro Hero cameras and the DJI Osmo Pocket.
The GoPro Media Mod is designed for content creators who need enhanced audio and video capabilities while vlogging, live streaming, or recording. It features a built-in directional mic for improved voice capture, a 3.5mm mic port to connect an external mic, HDMI-out for playback on external monitors, and two cold-shoe mounts to attach lights, LCD screens, or additional mics.




The compact, wraparound design is rugged and weather-resistant, making it ideal for use in any environment. The removable foam mic cover also suppresses wind gusts up to 20 mph.

Pros:

Adds two cold-shoe adapters to GoPro (top and side)

Externally accessible USB-C port for constant charging

The cold shoe is a good place to attach a light source

The enclosure makes managing an external microphone easy

Cons:

HDMI output is poor

The built-in shotgun mic has poor quality

Check Current Price

We earn a commission if you make a purchase, at no additional cost to you.

The GoPro Mic adapter is a must-have accessory if you want to take your audio game up a notch. It enables high-quality audio capture when using a professional-level external microphone and allows you to connect a wide range of external 3.5mm microphones.




The adapter provides power and data extension with a 90° connector, so you can easily connect to an external audio recorder or mixer.

Pros:

Allows better audio quality

No batteries required

106dB stereo analog-to-digital converter

Cons:

The included adapter cable is short

No place to mount the external mic to the GoPro

Check Current Price

We earn a commission if you make a purchase, at no additional cost to you.

The genuine DJI Osmo Pocket USB-C to 3.5mm Adapter lets you plug an external 3.5mm microphone into your Osmo Pocket for higher-quality sound recording. This adapter is only compatible with the DJI Osmo Pocket.




It lets you take advantage of the many external microphones available on the market to get the best possible audio quality for your recordings. With this adapter, you can easily connect any external microphone with a 3.5mm plug and start recording great-sounding audio with your Osmo Pocket.

Pros:

It's the only way to get audio into your OSMO Pocket

Official DJI product

Works very well

Cons:

It may inhibit some of the gimbal action

It could get damaged from cable tension

Check Current Price

We earn a commission if you make a purchase, at no additional cost to you.
Summary: Get an Action Camera Microphone Attachment to Improve Sound Quality
If you want to improve the sound quality of your action camera footage, a microphone attachment is the way to go. Various microphones are available and deciding which one is right for you can be tricky.
Lapel microphones are a good option for action cameras, as they allow you to be more mobile and capture audio closer to the action. Shotgun mics are great for run-and-gun coverage of action or events.
External microphone adapters are also available for GoPro cameras and the DJI Osmo Pocket. They allow you to connect professional-level microphones to your action camera.
Remember, 50% of a great video is great audio. Don't let the built-in microphone on action cameras limit your potential.
You may also be interested in these articles:
Best Camera under $1000 for Video.
Best Action Camera Protector
Photography Gear Articles