Affiliate Disclosure: We earn a commission if you purchase through one of our links at no additional cost to you.
Getting Started with Video Seems Complicated
I've spent too much time thinking about video and not enough time recording video. However, I've still learned quite a bit about the challenges video provides, and I wanted to share those in this episode of The Photo Flunky Show.
Why am I even bothering with video?
Video is an essential tool for telling stories these days.
I'm starting to engage with video because I can't afford to ignore it any longer.
I'm starting to record screencasts for this site to demonstrate my post-processing method. I'd also like to record some "behind the scenes" video for future photoshoots. Video is part of how I can tell the story of my photography.
In another area, I run a site geared toward visitors to Orlando. It's become very clear that more of my potential audience is watching YouTube or Facebook videos than reading blogs or listening to podcasts. We have a blog and podcast, but we still need to expand into video.
What You Need to Know about Telling Stories with Video
I think it's important to know how video can help you tell stories before you invest in it. Knowing your result will help you decide where to spend your money.
For example, I have a couple of DSLR cameras that can do video. The downside is that they are bulky and heavy. Most of my video needs for Orlando Local will be on the go, since I have to show the point of view that a visitor will experience.
That means buying an action camera and a point & shoot style camera that vloggers use. I looked at many different cameras but ultimately decided on some very popular options.
Our Favorite Action Camera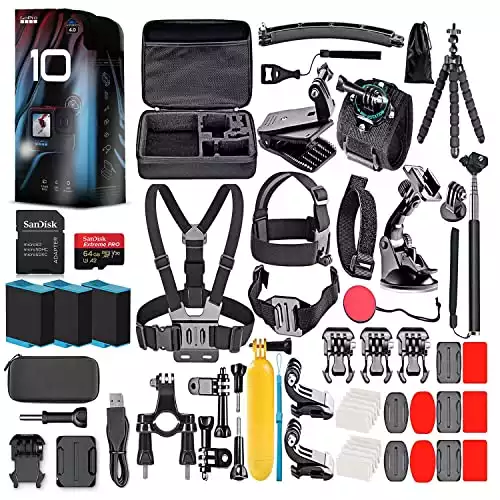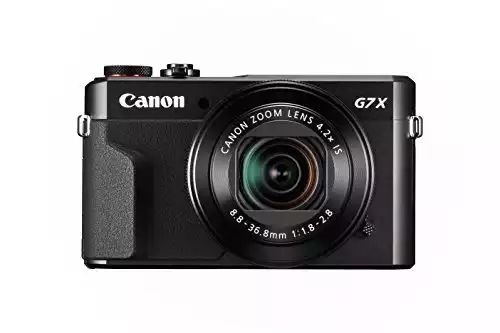 That gives me three different styles and choices to get started. There are certainly higher-end video cameras I could have considered, but mobility was more important than quality for my Orlando videos. The selected options provide adequate quality for the audience without weighing me down.
Jumping In vs. Doing Research
I spent a lot of time – nearly a year – trying to decide which video systems would work best for my needs. That ranged from the GoPro to drones to something like the Canon C100 Cinema camera. Spendy stuff, that.
There are some things that you won't learn until you just start doing, though. It took a long time because I was still trying to come up with a clear vision of what my audience needed, despite what I wanted. I thought I'd get a drone, but the areas where visitors go prohibit drones. Smooth video is a concern. I looked at some gimbals and stabilizers. Unfortunately, all of them came up short in some important areas.
So I had to modify my expectations.
The good part about spending so much time researching is that I learned what works and what doesn't without spending a lot of money. The downside is that I learned I still had to spend more money once I captured my video.
Everything is a Compromise
I'm told that audio is 50% of video. The audio on cameras sucks! Fortunately, I have some audio gear from the podcast and screen casting ventures. It's just not as mobile as I would like. Now I'm looking at lavaliere (lapel) and shotgun microphones to go with a portable recorder.
Video post-processing is another area where I need to come up to speed. I can recommend Screenflow for Mac desktop recording. It can do more than screen casting but doesn't do color correction or some of the other features I desire.
So now I'm learning Premier Pro and After Effects (part of my Adobe Creative Cloud subscription). Some concepts are similar to Photoshop, but the application is completely different.
Why mess with all of this effort?
I'm not perfect, but I have an idea of the presentation I want to make. To be brutally honest, it probably doesn't matter to some of the Orlando visitors I want to reach. However, I think it does matter to the audience here. It also matters to me.
I don't expect perfection, but I strive to get as close to it as possible. As with anything, I'll start with the basics and improve as I have more experience.
I may be late to the video party, but I'd love to know if you have questions or suggestions. Let me know in the comments.
Subscribe to The Photo Flunky Show
iTunes – https://williambeem.com/itunes
Stitcher – https://williambeem.com/stitcher
Google Play – https://williambeem.com/googleplay
Blubrry – https://williambeem.com/blubrry
Transcript
William:   Thank you very much for joining us on the Photo Flunky Show, episode seventy-two.
Today we are going to be talking about getting started with video.  I know, everybody else has been doing it for years. I'm late for the party.  But I'm getting started, so now I'm telling you all about it.
Hi, my name is William Beem.
Lee:         My name is Lee Beem.
William:   And before we get into the detail, let me just let you know that show notes are going to be available at williambeem.com/episode72
You can find a transcript of the show there for free.  And there are links to subscribe to the show on iTunes, Google Play Music there or you can also go to photoflunky.com.  Find the podcast player; there are links to subscribe there, plus all of our other podcasts, if you want to check it out and see how we sound.
Also I want to let you know if you're listening to this in the timeframe that I'm recording it, Luminar from MacPhun has a special going on through May 3rd 2017 and I can help you save a little bit of money. I have an affiliate code. The coupon code is BEEM, just like my last name.
And with that you will save $10 to $20 off of the price of Luminar.  You also get one month of Kelby One Training for free and a preset bundle by Scott Kelby.  If you want to, just go to williambeem.com/luminarkelby and put in the coupon code BEEM.
If you are already a Macphun member you will save $20 off the list price. If you have never bought anything from Macphun you will save $10 off the list price just by using my coupon code. So I get a little something for that being an affiliate, you save some money and if you are a Mac user this is really wonderful software. I really recommend it.  If you have questions about it,  let me know in the comments.
Here's the big question, because I've been studying this for a while now. People have been doing video, but I'm a still photographer, so why am I getting into video now?
I'm looking at Lee and she has no idea.
Lee:         I just suck with video.
William:   So do I, but I'm going to try and get better.
Here's the real thought process behind it. I am not a photographer. I am a story teller. That is the mentality that I put myself in. I need to communicate something; I need to tell a story, I need to share something. And video is another tool to tell that story. It's not that I'm abandoning photography. If anything I'm getting deeper into my photography, particularly with portrait photography.
Lee:         Yes.
William:   So I am supplementing it with additional tools to tell stories.  The website is one, my photos are a tool, video is a tool.  Even this podcast with the audio is a tool to try and share what I want to share. I have more than the williambeem.com website where I share my photography and I'm trying to do video there to share post processing and other tools that are happening on the computer.  And I want to get to the point where if I'm going to be doing a portrait shoot, I want to be able to demonstrate concepts and topics and video is the best way to do that.
Lee:         Yes, for a lot of things.
William:   People learn very well with video. So that is one of the reasons I'm doing it for this site.
But we also have another site. It's called orlandolocal.com. I've had this for years and we are trying to develop a bit more of a business with that for visitors to the Orlando area and we've been stumbling around with it.
We've got an audio podcast for that, we've got the website for that, but we also realize that a lot of people who are looking for coming to Orlando either as a vacation or coming here for business purposes, they don't necessarily want to read something or just listen to something all the time. They may want to be able to just see how it looks or see how something happens.
And I have been looking at video options for what we want to share on that site. What's going to be useful, what's going to be entertaining and somewhat educational?
And video is basically one of the best tools to share something like that. But the question is, what do you need just to get started with video?
Lee:         Oh, too many things!
William:   I know, I've been driving Lee crazy for the past six months maybe?
Lee:         Oh it's been a year now since we started looking at the Osmo.
William:   That's just what I'm going to tell you first.  Video is a bag of hurt.  Why isn't a Blu Ray inside the Mac? He (Steve Jobs) said it's a bag of hurt.
Video is another bag of hurt.  And I say that because you have so many different options of what kind of camera you're going to use, what kind of story you're going to tell, what kind of post processing you're going to do and how you're going to share it.
There are a lot of options and you can't be everything to everyone so you're going to have to make some compromises.
Lee:         Yes. Always. Always a compromise
William:   Photography in itself is a compromise so why should I expect video to be any different?
Lee:         This is more complex though. Photography I think you have fewer options to stumble your way around to serve your purpose.
William:   For video I've looked at everything from using my existing Nikon DSLR's to getting a small point and shoot camera and also a Go Pro. We actually just got a GoPro and I was also looking at dash cameras because we want to do some point to point driving around town. There are people – Lee, you used to be one of them – you would watch YouTube before you would come here on vacation to see how long it takes you to get from here to there.
Lee:         Yes. I was big on doing connections – direct flights are really expensive and sometimes they are just not pleasant because they are jam packed and you are flying with a bunch of tourists. If you can connect somewhere you end up flying with non tourists and no kids.  I used to use, for example if I was going to change at a different airport and had to get from one terminal to another, there would be some kind of tram or walk and I would look to see if I could find someone who did it from start to finish. I would have a look at all the things in there. I would time it.  It would give me a sense of timing, but it also allowed me to factor in other aspects of things that could happen.
William:   So you were looking literally how long is it going to take me to get off the plane, get through immigration, get down to the baggage carousel and get on, I guess you were taking the Disney Magical Express?
Lee:         Orlando was fine because I knew the airport really well, but you connect somewhere else in the US at an airport ...
William:   So you went to Newark or Chicago ...
Lee:         Yeah. Like Chicago, because that's a big airport and your international terminal and your departure terminal can be a long way away. So instead of using the risky under an hour connection time that I got away with at Newark, it wasn't going to cut it at Chicago International. But I had to go in there and do some research to figure that even though the airline says it's OK, it's really not OK at all. I was looking at maybe two and a half to three hours for the time of year. So it's very informative and I used to use it as a supplement and also to find landmarks.  I am not very good with directions. I don't have a sense of direction so for me to have a look and say OK there is a news agent there, there's a Dunkin Donuts on the side around here and then I know I have to look out in the next minute until it's my stop.
William:   So you were looking for visual clues, which if you'd read something or got an audio podcast, you weren't going to get the same thing. You needed visual information.
Lee:         I needed to see it because even a map, you know, terminal map? It's kind of sketchy outlined and it doesn't really mean anything to the real world to me.
William:   There's an old saying, the map is not the terrain. You can read the map and see which way to go but it doesn't give you the visual markers. It doesn't tell you what is high or low. We are kind of getting into some of the purpose that we have for another site.
And as I mentioned, I want to do video as both educational and entertainment. Both for this site and for the other one. Those are the things I am having to dig into.
Not only do I have to worry about how to capture the video, but I've also got to learn all the little nuances that go into processing and then distributing it. And that's getting, like I said, just a bag of hurt.  I'm learning all sorts of things on YouTube that as a viewer I never really paid attention to.  But as someone who is going to be producing content on YouTube and also on Facebook, I am learning there are things that people like to see even if they don't know it, and things that will trigger them to turn it off. And I thought Oh my this is going to take a long time to get in. So that's literally why it's going to be there.
Other than that, there is also a choice of do you jump in and just start doing it and get better or do you do your research and start off where you want to? And you are still going to have room to improve.
Lee:         There is a happy medium, I think.
William:   There is. I have done a lot of research just because I over think things and truthfully I probably should have been jumping in and saying I need this instead of that.
The good thing about jumping in is you get started. Nothing is ever going to be perfect. There is no perfect moment to begin, so you may as well jump in and get started.
Lee:         That's true. There are some things that you can only learn on the job.
William:   That is one of the things I'm learning. As I'm doing this stuff I'm back tracking and then saying oh, I wish I'd thought of that.
But you know, it doesn't matter. Most people who are watching YouTube, I think for our Orlando Local channel, don't really care if you have a flashy intro, if you have lower thirds or different transitions or something like that.
As a matter of fact you don't need too many of those. But I also think that if I'm going to be showing training materials or something on this site for the photography, I think it does need to be a bit higher end.
Lee:         Yes.
William:   I've got a different need for the different sites that I'm going to be doing and that's kind of why I'm jumping in now with the videos that I'm starting to create for William Beem Photography. I'm going to learn, I'm going to make mistakes and then I'm going to improve. But I'm also learning that this is an evolutionary process, not something that ... you can't wait for perfection.
Lee:         No, you find it in what you're doing.
William:   Also, tastes change. Some of the things that I am seeing as the titles in videos that if I'd started a year ago, already within a year the styles have kind of changed. So you have to migrate with them.
Imagine having some of those. I was watching Thor Ragner Rock.
Lee:         Ugh.
William:   I know, Lee hates that movie.  But if you see the trailer for the Thor Ragner Rock movie, it's a very 70's vibe. They've got these atrocious neon colors for text.
Lee:         I don't know who came up with this stuff!
William:   But that shows your tastes and styles with video will change just as some of the clothes that people wore in the 70's.
Lee:         If you're going to do retro, not that!
William:   No. Not that.  That was a lot of the research I was doing and also with the cameras.
So how do you decide from getting all the choices? We mentioned everything is a compromise, but also within that sometimes you can't compromise. You do need different types of tools to do what you are talking about doing.
For example, I got a GoPro. That is going to be good for my dash cam video and maybe some quick handheld stuff that's going in a ride at Disney World. But it's not going to be good for things that I want to do for this side. If I need to do a head on view of me, I don't want my head to be distorted by that kind of fish eye look. So my DSLR is going to be a better choice for doing some of the tutorials that I want to get into for the videos on this site.
GoPro is good for a few things.
The other part is in between the GoPro and the DSLR, we are finding there is a whole market of point and shoot cameras which I really wouldn't use for point and shoot, but a lot of them are very convenient and very good for doing video hand held on the go.
So you still get some bokeh behind you, you get some separation because of the lens quality there, whereas with the GoPro everything is just .... you've got one aperture choice and you have to go with it.
So we are learning that there are still going to be different stories, different tools to depict those stories.
The other thing we learned is something that I heard was attributed to Steven Spielberg.   Audio is fifty percent of video.
Lee:         I disagree with that. I think it's more.
William:   Even more than that?
Lee:         I think it's more than that. You know, as long as the person is not shaking me around and upside down, swinging all over the place, I can forgive slightly inferior quality images when I am watching a video if I can clearly hear what is going on. But if the audio is bad, they probably haven't bothered to put on their own closed captions and trust me, YouTube does not understand closed captions so if the audio is bad it's going to be a disaster using those. It's impossible to follow along. So no matter how good your visuals are, if I cannot hear the stuff, I shut it out whereas something that is maybe not great visual quality, I will still watch through it if it's helpful, if I can hear what's going on.
William:   A  lot of people will turn on YouTube, even though it's visual, they will listen to something educational or if there is a nice presentation going along with it. So audio is very important.
We have our audio setup here that we've got for the podcast and that will work very well for me for things I do with the desktop.  When I go outside of this office, then I've got to get a whole other setup.
I've still got the same recorder. I'm using a Zoom H4N recorder. It's been wonderful for us. I don't want to be walking around with a big SM58 microphone holding it like I'm some kind of news caster.
So now I'm looking at lavaliere or lapel mics and I was learning do I need to get wireless or do I need to go straight into it?
Most of the advice I've heard from people who do this professionally is that if you need to have someone very far away from the camera, wireless may be what you want, but if you can get a cable it's even better.  So if you put this Zoom H4N in somebody's back pocket and you get a lavaliere that goes straight into it, then it's much better to have cable. So that way you can be far away from the camera.
Most of these little small cameras – the GoPro, and pretty much anything, unless you're right in front of it, you're not going to get good quality audio.
Lee:         No, you're not with a tiny little microphone.
William:   I end up doing what they call a double system. I'm doing separate recording on my video and my audio. And that's nice because it gives me the chance to bring my audio back in separate from the video and I can process that in Adobe Audition and just have a better sound and better quality. So even if I'm far away from the camera for whatever reason it may be, I have still go good, clean audio.
Lee:         That helps you because you've already mastered what you need from Adobe Audition from audio processing. If you are coming in from the very start with this, and you are trying to get into video processing and the audio stuff, man the audio stuff was something of its own.
William:   It really was, but we've gotten comfortable with audio. So now getting into video just doing the capture, I don't think is necessarily that tough, but one of the other things that I really wanted was stabilization and trying to stabilize after the fact in Adobe After Effects for the work stabilizer, sometimes it works and sometimes it's wobbly and I've got to change settings and I may not get what I want. One of the things I like with this GoPro Hero 5 Black is it has internal electronic image stabilization. Which, for what we have been doing in the car is fine. I don't have to worry about trying to come back and stabilize that later. It's not going to stabilize everything. I mean it's electronic rather than optical so it's not going to be perfect, but it works for what we need to do.
But if I'm going to be walking along trying to use something with that camera in my hand, then I get into like alright, do I need a stabilizer for this? As Lee mentioned, we looked at the DGI Osmo and the Osmo Mobile and the GoPro Karma and all of them just really fell short of our expectations.
I really wanted to like them, but the more I dug into them there was something that was a deal breaker. Cost probably would have been the first thing.
Lee:         Oh that Osmo. I didn't like the Osmo.
William:   And since that Osmo has been out we watched other videos and people really wanted to like it but it was fragile. If you are out in the rain or something like that you are kind of messed up.
Lee:         Yeah.
William:   Now, finally once you've got all this together you get back to the end and post processing, in my opinion, is the other 75 percent if audio is fifty percent. These files are big, they take a long time to render down and then just kind of learning; I've got to start at the beginning with how to post process for video.
I'm comfortable with Lightroom, I'm comfortable with Photoshop and Macphun and On1 tools.  All those things are great. I really love them for my photography. Now I'm getting into Premiere. I've got some stuff I'm doing with Screenflow, but what I'm trying to say is there are many choices. There are things that you have to learn. I am kind of getting the idea that some of the concepts that I understand in Photoshop will apply to Premiere. Pretty much how I turn those concepts on in Premiere is different and it's going to take a while to get used to it.
The last part, we just want to ask, does presentation matter? And this is something that Lee and I have been talking back and forth because I've been out on videohive.net looking for lower thirds and transitions and titles and so forth.  Lee, you've got a completely different opinion about that.
Lee:         I do.
William:   Go ahead.
Lee:         I just think they are gimmicks.  I get it if you have a big business and it's your serious marketing portal, but for me? Nobody notices that. I don't pay attention. I don't choose to follow somebody's video. I think that they've got a great video or video channel, should I say, because of their little polished titles and transitions and things. That is nice. Somewhere in my mind I'm aware that they've put it together well, but that doesn't give them the upper edge over somebody else. And if somebody else has more interesting or more informative information or something going on in their videos, they are going to win with me.
So this is stuff that's nice, but I think this is something that you do to satisfy your own level of standards and your expectations for yourself. We all have our little perfectionist point and cut off.
William:   That's my problem. I am looking for this kind of stuff, partly I think because I want to put in a level of branding. I want to put in a level of polished experience, particularly for the photography site.
I think you are absolutely right about Orlando Local. If we do a drive showing the I-4 Ultimate Project, which is just a hideous mess here, people want to know what does I-4 look like right now? They don't care if I have a title on there.
Lee:         They really don't.
William:   I think it's going to be a little bit different if I am doing this as a business that I want a little bit of branding. You don't want to overdo it. People on YouTube don't want you to waste 20 or 30 seconds with some kind of introductory video.
They want you to tell them what you're going to tell them, maybe give you ten seconds to brand your video and then introduce yourself and give them useful information.  You've got to get right to it.  If you're not doing that, then you're wasting their time.
I think, from that point, then the lower thirds or call outs or whatever you may have are simply to point out things that you may not be talking about on the voice over or if you are just simply doing music and a drive down through, it's a visual cue to kind of point out what this is or what this means.
I don't think anyone is going to look at your video and say they're not watching that because you don't have lower thirds and titles.
Lee:         Likewise, I don't look at something and think I'm going to watch it because you do.
William:   It's a bit more information and it's a bit of branding, but I don't think it's absolutely critical.
Lee:         No, but I think some of this comes back to knowing your purpose. Depends on your audience. If you have a more – I don't want to say professional audience, but you understand it – it depends on who you are aiming for.  Twelve year olds are not interested in all these things. Somebody who is just casually looking for some information is not interested in all this presentation.  It's not going to be a deal breaker or a deal maker for them
Somebody who is trying to learn more about your product, or follow you on a training course, having a little bit of that ... and even then I don't think you need to go overboard, but having something – your presentation does count. I would never say presentation doesn't count, because to me it does. But I have also had to learn through my own experiences that no matter what it is, whether it be photography, writing or whatever I'm doing, a lot of that is me meeting my own standards where I'm happy.
William:   And that's kind of where we are. We are getting into this. We are actually starting to put things down both for Orlando Local and here for williambeem.com.  We would love to know your thoughts and your feedback. If you're getting into video and you've got some questions, let us know. I can't say that we have got all the answers but we can learn together.
Lee:         Yes, please.
William:   And as we go on hopefully we'll have more things to share with you for your video endeavors.
Thank you for listening to the Photo Flunky Show.
As I said before, show notes are going to be available at williambeem.com/episode72 and there will be a transcript of the show for free.
We would really appreciate it if you would subscribe to the show on iTunes, Google Play Music, Blubrry, Stitcher Radio and maybe a couple of others.  We have links on the show notes and also you can subscribe at photoflunky.com
And finally, don't  forget to claim your free copy of Creative Portraits at williambeem.com/freebook. Or you can text the phrase CPBOOK to 33444.
Thank you so much. We appreciate you. We'll see you again next week.