Affiliate Disclosure: We earn a commission if you purchase through one of our links at no additional cost to you.
Making videos is a lot of fun. But, if the audio quality is poor, it can ruin an otherwise great video. You need to use a good DSLR microphone for your videos. This post will list and describe 19 of the best DSLR microphones on the market today.
We'll also give tips on choosing the right one for your needs. So, whether you're just getting started with video recording or looking for an upgrade, read on for the best DSLR microphone options available.
What is the Best DSLR Microphone?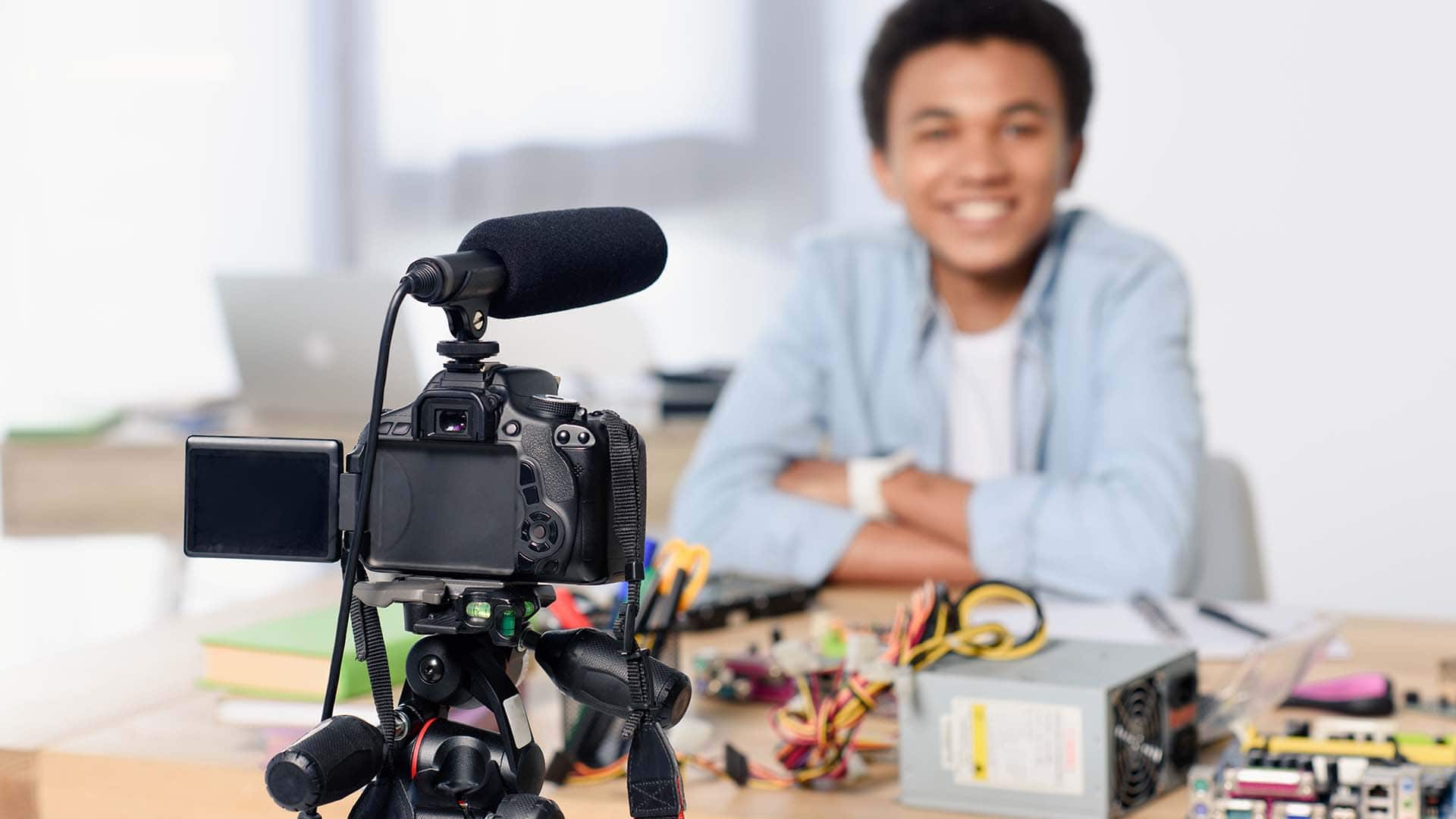 Just as important as finding the best camera for video is finding the best DSLR microphone to get great audio.
Here are some choices for the best DSLR microphone for your needs. They all include a mount to fit in your camera's hot-shoe, and some also work with your iOS or Android mobile devices. Of course, they also work with mirrorless cameras.

What Are The Types of Microphones for DSLR Cameras?
You want to use DSLR microphones because DSLR cameras come with a tiny onboard microphone of poor quality. Any mic listed in this article will provide superior audio recording compared to the DSLR mic.
There are two types of DSLR microphones we've included in this list:
Part of my criteria for including an external microphone was to have the ability to mount it on the camera. However, you can also use a boom pole for many shotgun mics.
1: Shotgun Mic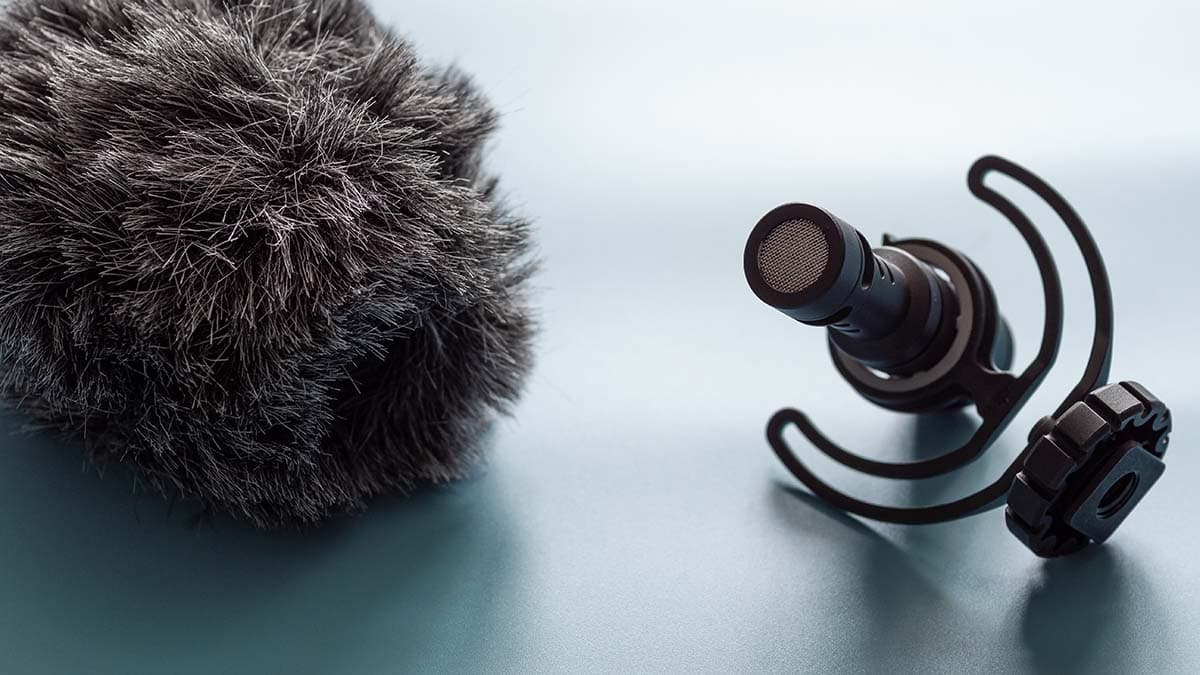 A shotgun mic has a directional sound pickup pattern known as a hypercardioid polar pattern.
Hypercardioid patterns are similar to cardioid patterns in that they have increased sensitivity in the front of the microphone. They differ, however, in that the point of least sensitivity is at the 150 – 160 and 200 – 210 degree positions (instead of directly behind the microphone, like in a cardioid pattern).
Because hypercardioid microphones are even more directional than cardioid microphones, they are perfect for sound source isolation. That's what shotgun mics do. Aim them at your subject, and they pick up the sound, even from a distance.
Shotgun mics are also great for cutting out ambient noise, which is perfect for video recording.
2: Lavalier Microphones
A lavalier microphone, or lav mic, is a small clip-on microphone that can be attached to clothing. Lav mics are popular in television and film production because they allow the subject to move freely without being tethered to a microphone stand to record audio.
Lavalier microphones are also popular with vloggers and YouTubers because they allow the subject to move around and be more expressive while still getting great sound quality.
To use a lav mic, you need a transmitter that connects to your DSLR camera or smartphone and a receiver that connects to the lavalier microphone, usually hidden on your subject.
The best lavalier mics are the ones that are small and unobtrusive. They should also have a good build quality to withstand clipping to clothing.
How Do You Connect a Mic to a Mirrorless or DSLR Camera?
The process of connecting a microphone to your camera is pretty simple. It would help if you used the right cables and adapters. Most DSLR and mirrorless cameras use a 3.5mm jack for audio input.
For XLR microphones, you will need an XLR to mini-jack cable or an XLR to USB adapter. If you're using a 3.5mm jack microphone, you will need a 3.5mm mini-jack cable.
Once you have the right cables, plug them into your microphone and camera. If you're using a USB microphone, you need to connect it to your smartphone or computer and select it as your audio input device in your video recording software.
The best way to mount a shotgun mic on your camera is with a hot shoe mount or shock mount.
A hot shoe mount is a small metal bracket attached to your camera's hot shoe. The hot shoe is the small metal bracket on top of your camera where you normally attach an external flash.
Summary of the Best DSLR Microphones
This list post about the best DSLR microphones includes 19 different options, categorized as shotgun mics and lav mics. Different features of each mic are described, along with information on how to connect them to your camera. The article also shares tips on what to look for when purchasing a microphone for your DSLR camera.
Remember, the most expensive mic may have features you don't need. Likewise, you may need to compromise on some aspects to get the right microphone for your needs and budget.
Whatever you choose, you will drastically improve your video quality by combining it with the ability to record high-quality audio.