Affiliate Disclosure: We earn a commission if you purchase through one of our links at no additional cost to you.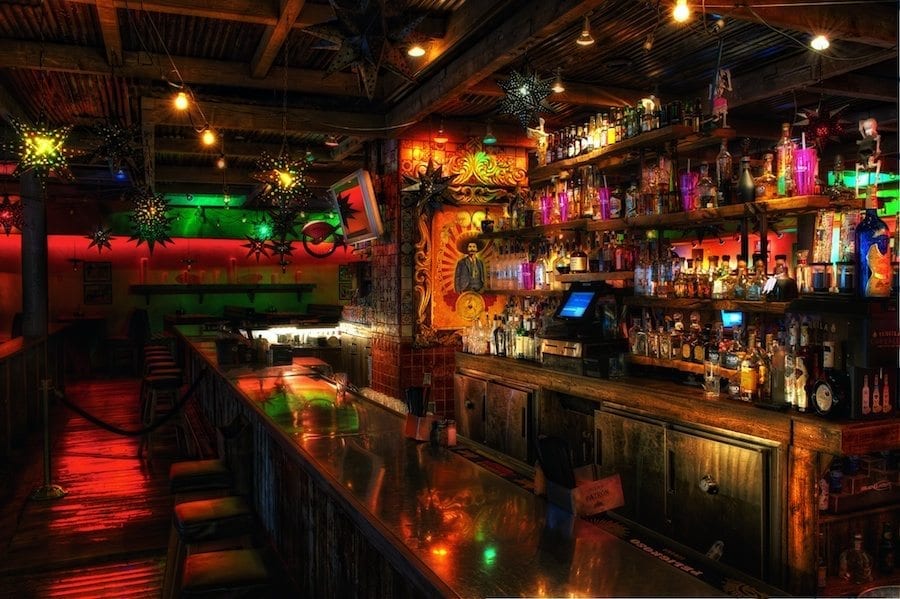 Pink Taco is another one of those funky, eclectic places in Las Vegas that I thought would make for a nice HDR photo. At least that's what I thought when I had dinner there on Saturday night.  I'm not sure if it was the spicy food or the flight of tequila, but I decided to ask if I could shoot.  My waitress, Alison, mentioned it to the General Manager.  We talked, I showed him some shots on my iPad, and he said it would be fine to come in one morning to shoot before they open (which is now 7:00am for breakfast).
As much as I hoped to do it the next day, that wasn't going to happen.  It's Labor Day Weekend and they were open 24 hours. We settled on Tuesday morning.  I asked if he'd be there, as I remembered how things could have gone wrong at Frankie's Tiki Room. He wasn't going to be there, but said he'd mention it to the management team.  We also agreed that I'd call back Monday evening to make sure everything was OK.
Late Monday afternoon, I call back and the GM is off that day.  No problem, though.  I mentioned it to the nice lady who answered and she also approved.  She told me that none of the managers would be there, but the doors will be open and to just let folks know she said it was OK.
Part of me is thinking that this could still go either way, but I'm not going to give up.  My friend Andy lives in town and he drove over to pick me up at Mandalay Bay. We go to Hard Rock, make our way to Pink Taco to see the doors are closed. I don't see anyone inside, so I apprehensively tried the door and found it was unlocked.  Great, I'm in!
Once inside, I see some guys beside the bar working on the bar-top games.  Not good for photography at all. I walked up and just said, "Hi, I'm William.  I'm here to take some pictures." I mentioned the names of the GM and the lady who spoke with me the day before. Then, I saw a sudden shift in attitude in the expression of the man who was closest to me.  It was a good change."
"I'm just here to work on the bar-tops."  In other words, he wasn't going to challenge me about taking photos.  Fantastic! There isn't someone trying to tell me I can't do what someone else told me I could do.  That's a lovely feeling.
I went on the other side of the bar (as you see above) and took my shots. The kitchen staff moved in and out, but no one ever asked questions or spoke to me.  The session was over in about 20 minutes.  The guys completed their work on the bar top games and I switched to that side to take a few more shots, and then stopped at another wall that seemed interesting.
In my opinion, this is one of those cases that showed you need to be confident as well as friendly. I walked in with a smile, behaved as thought I belonged there and got on with my work.  Once that was over, Andy and I went out to Mr. Lucky for breakfast (because I love breakfast there) and then we were on our way.  All in all, it was a good start for the day.
Want to learn more about Travel Photography? Click below to check out more Travel Photography articles.
Travel Photography Articles