It's the right time of year to make another trip to Disney's Hol­ly­wood Stu­dios to see the Osborne Fam­ily Spec­ta­cle of Lights.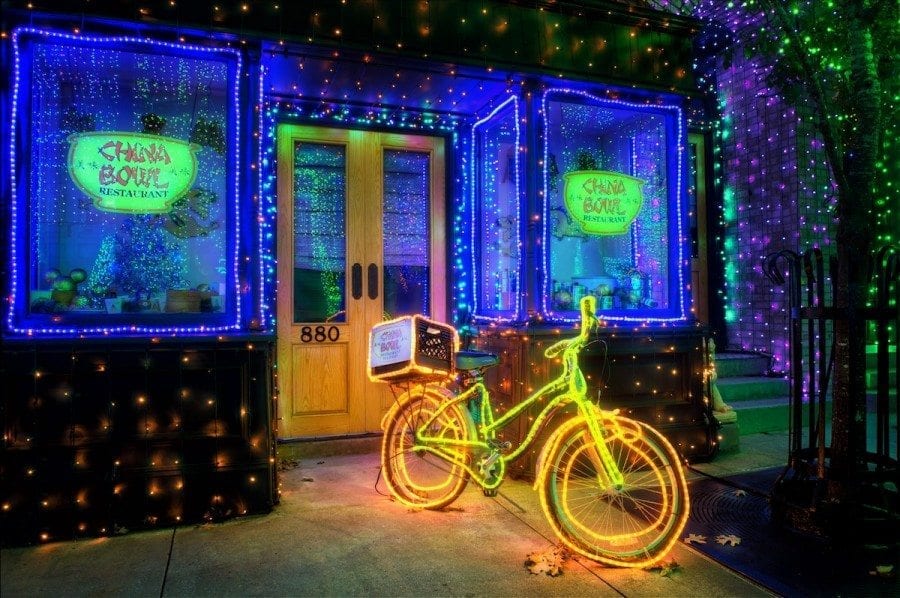 Osborne Fam­ily of Lights
Imag­ine a city block filled with strings of Christ­mas lights. Actu­ally, you don't have to imag­ine it. Just go to Google Image and search on the phrase "Osborne Fam­ily Spec­ta­cle of Lights" and you'll see exactly how it looks. In fact, I'll save you that step. The vast major­ity of the pho­tos you'll see in that image search look very much like the one below.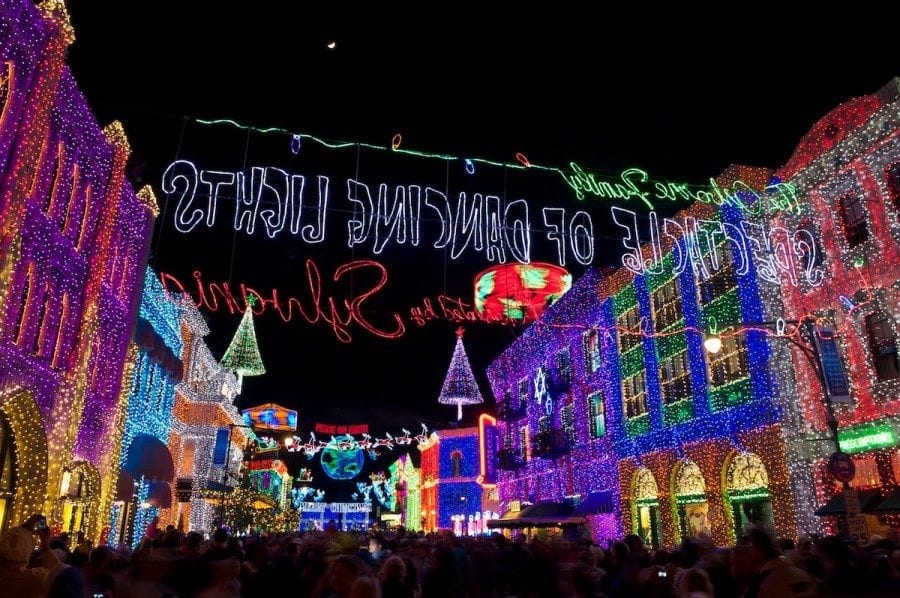 Look closely at the crowd in the bot­tom of the photo and you'll see a few folks grab­bing that snap­shot with their cam­era. The rea­son is under­stand­able. It's sen­sory over­load. Lights are blink­ing on and off , other lights are spin­ning in cir­cles. There's a thun­der­ous sound sys­tem berat­ing your ears with Hol­i­day music. Mean­while, some­one in that crowd is kick­ing your ankles or hit­ting your knees with a baby stroller.
You just gotta let the folks back home know about this place!
Cap­tur­ing all of those sen­sory expe­ri­ences — the motion, the sound, the pain in your ankles — is really a very dif­fi­cult thing to do. When some­one looks at a photo from your per­spec­tive stand­ing in the mid­dle the street, it just doesn't reel them into the image. They don't here the music or see the blink­ing lights. It's a snap­shot of a spec­ta­cle that they missed. At best, this photo trig­gers some mem­o­ries for peo­ple who've already been there. Even then, they'll say "You had to be there."
Why fight that kind of uphill bat­tle with your pho­tos? Instead of com­pet­ing with over a mil­lion results of mostly the same image, why not try for some­thing a bit more unique?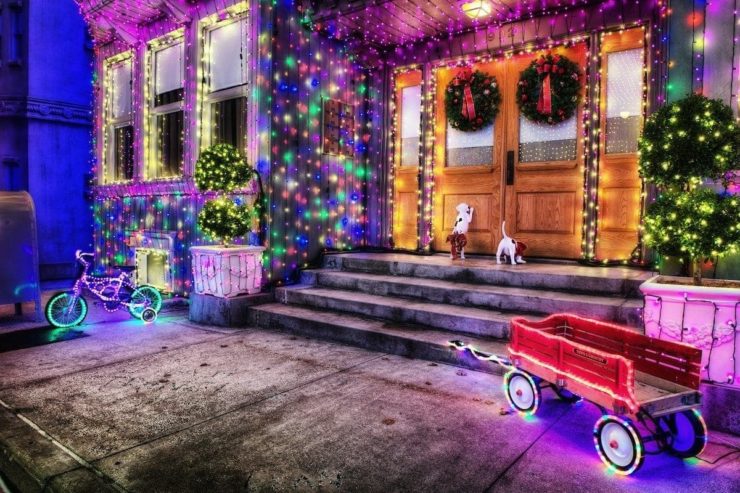 While every­one is watch­ing the blink­ing lights on the main street, there are a bunch of lit­tle street scenes just wait­ing for you to com­pose and cap­ture with­out any inter­fer­ence. Each one has its own story to tell.
Some­times the pieces are more inter­est­ing than the entire puz­zle. [Click to Tweet]
How many times have you gone to take pho­tos at some place or event that was just over­whelm­ing your sense? Instead of try­ing to cap­ture the entire thing in one shot, pick lit­tle pieces that tell the story. You'll end up with some­thing more inter­est­ing and powerful.
Embed This Image On Your Site (copy code below):