Affiliate Disclosure: We earn a commission if you purchase through one of our links at no additional cost to you.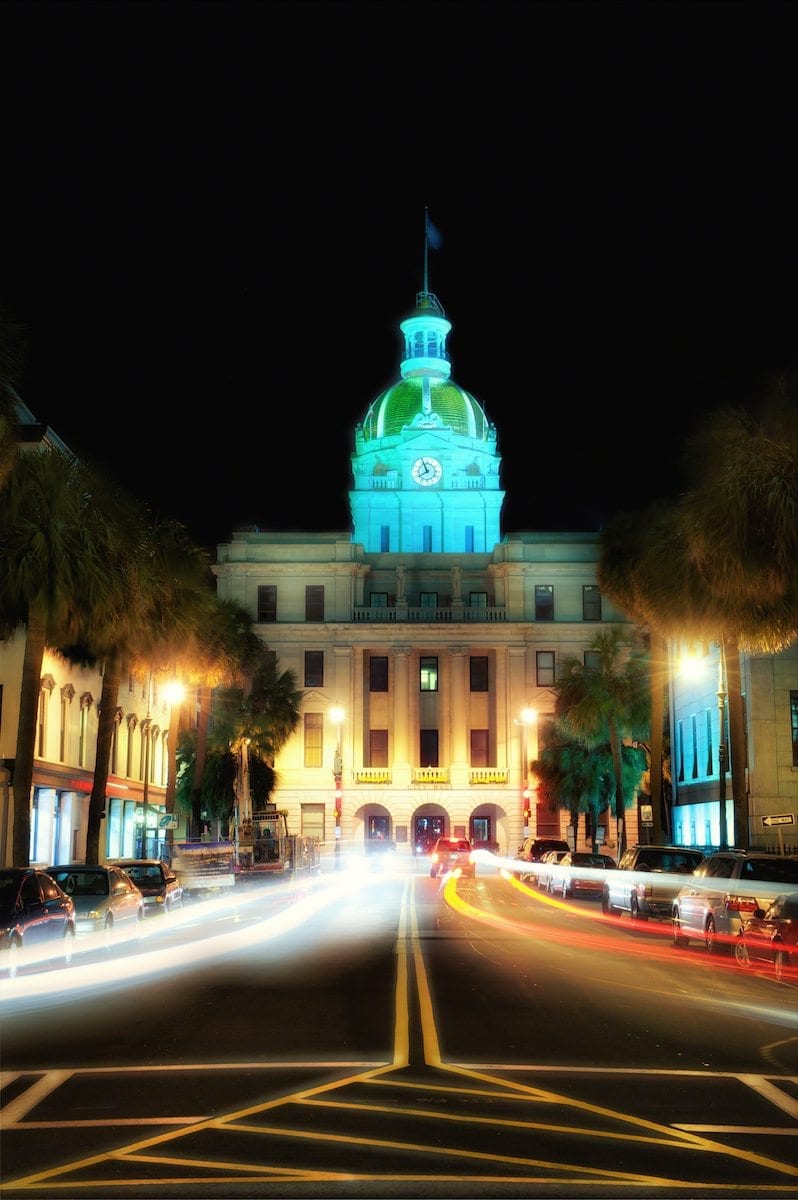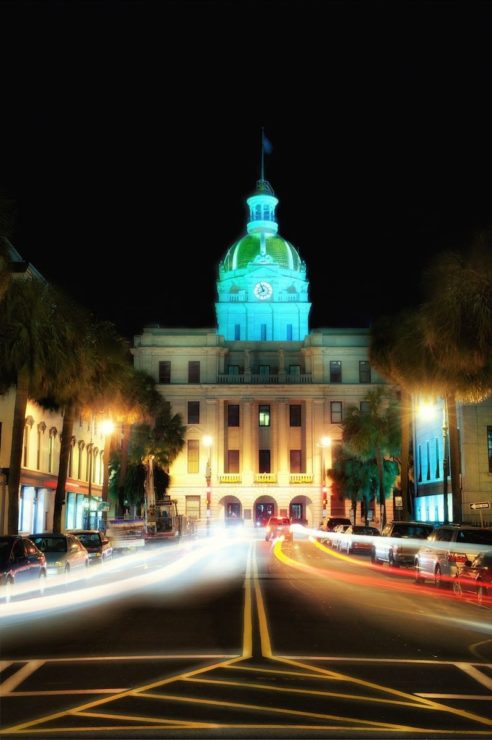 Savannah City Hall
I didn't know this at the time, but I've since learned that the very top dome of the Savannah City Hall was covered with gold in 1987. Now that's quite an ambitious statement. Here in Central Florida, I hear news reports all the time about people getting busted for stealing copper. Just imagine how many people want to get their hands on a dome full of gold. I hope they have some security cameras up there.
When I travel, I generally plan ahead and look for specific photo opportunities that I want to shoot. Even a city where I've been many times before, like Las Vegas, still has interesting details that could work in a photo. I mostly just want to be prepared so I don't wander around in a daze and miss out on a nice travel image.
Savannah was no different for me. I stopped there on my way back from a road trip to Washington, D.C. with the plan of visiting the Wormsloe Plantation's Oak Avenue in the morning before I got back on the road home. That was the extent of my planning for Savannah, though. After all, the trip was about Washington.
In a way, that worked out rather well for me. As much time as I spend planning, I also like to explore. I like to uncover the interesting places in a town quite by accident, stumbling my way down the streets as I look for a decent place to eat (even though I ended up at Five Guys). Savannah didn't disappoint. I only wish I'd been able to get there before sundown.
Savannah City Hall was a complete surprise for me. I knew the city had history, but this was a grand statement. The fact that they topped it with gold tells you how much they value that statement. Over 100 years old and still valued. That's something I truly admire. Around Orlando, they implode basketball arenas after 20 years because they're out of date. It's a sad state of comparison.
Savannah is about a four hour drive away from Central Florida. That could make for an interesting trip to go shoot the sunset, have a nice dinner, and then ride back home in the thick of night.
Who wants to go?
Want to learn more about Travel Photography? Click below to check out more Travel Photography articles.
Travel Photography Articles