The Nikon D800 gets plenty of raves and pos­i­tive com­ments, but does that mean it's the right cam­era for you?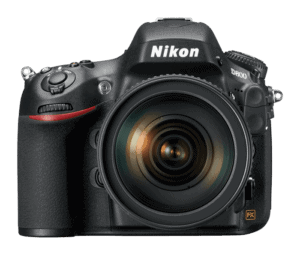 Now that I've had the Nikon D800 for a few weeks, I'm get­ting more com­fort­able with it — both for the good and the bad. Yes, it has lus­cious images with incred­i­ble detail, but there's also a dark side to the Nikon D800. Things that its fans don't like to men­tion, or per­haps dis­miss as incon­se­quen­tial. While some of these issues may very well be incon­se­quen­tial to them, they could be real deal-​breakers for another photographer.
Here's a list of some issues you may not like about the Nikon D800.
It's Expen­sive
Despite a recent $200 price drop (and that may be tem­po­rary), the Nikon D800 is still a rather expen­sive cam­era at $2795. For many of us, that's quite a hefty invest­ment to make. Bear in mind that invest­ment may only be part of the pic­ture. If you're a fan of adding a bat­tery grip, as I am, then you can tack on another $389 for the Nikon MB-​D12. You can get a third-​party grip for less money — and appar­ently lower qual­ity. If you use a Really Right Stuff or other brand of L-​Plate bracket, look for another $200. Of course, these prices are all pre-​tax and we still haven't put a lens on the cam­era yet.
It's Heavy
If you're used to car­ry­ing a DSLR of this class, the weight may not be an issue for you. If you're mov­ing up from a smaller DSLR or other type of cam­era, then you need to be pre­pared to lug this puppy around with you. Sure, it feels fine when you first pick it up. It's like a new baby and every­one knows that new­born baby poop doesn't stink. After you've changed a few dia­pers. the per­cep­tion changes. Plug in the bat­tery, add a grip and carry it around all day and then you'll start to feel the weight.
It's a Resource Hog
You may have read that the Nikon D800 is a 36 megapixel cam­era, but do you really under­stand what that means?
You only get 200 shots on a 

16GB

card. My

D700

gets over 600 on the same card
Those files are much slower to down­load from your card to your computer
Load­ing an image in your post-​processing soft­ware takes three times as long (as does sav­ing it)
A RAW file from my Nikon D700 is 25MB. A RAW file from my Nikon D800 is 75mb. You do have an option to mit­i­gate this a bit using NEF com­pres­sion. The Loss­less com­pres­sion option with reduce those file sizes from 75MB down to 38-​50MB. Nikon's com­pres­sion method is "vir­tu­ally loss­less", mean­ing that it only throws away bits that are out­side of the visual spec­trum. That's why the file sizes vary so much — the com­pres­sion depends upon the infor­ma­tion gath­ered in each shot. In most cases, I wouldn't worry about it. If you're a wed­ding pho­tog­ra­pher who needs to absolutely assure that all of the high­light infor­ma­tion in a wed­ding gown remains present with­out pos­ter­i­za­tion, then keep using the full-​sized NEF file.
You're going to need to con­sider how these files will affect your com­puter when you down­load them. Do you have enough disk space to store them? Do you have suf­fi­cient mem­ory to process them? The Nikon D800 can cap­ture glo­ri­ous 14-​bit detail, which means you should use 16-​bit pro­cess­ing to retain that data. That may put a bit more bur­den on your CPU and GPU to push those pix­els around. How much space are you using with your pho­tos right now?
Would you have enough room if they were three times as large? The cost of this cam­era may increase as you buy more resources to sup­port the larger files it cre­ates. Sure, you can tell your­self that you'll delete more images to save space. That takes time, though. One way or another, you're going to pay for those 36 megapixels.
The "Oh, Yeah" Moments
There are times when I just get a shot with a bor­ing sky. I don't mind com­posit­ing a bet­ter sky into the shot. In fact, I've got a lovely col­lec­tion of sky and cloud pho­tos that I'd taken with my Nikon D700 over the years. When I loaded one of those images to use on a scene that I shot with the Nikon D800, this is what I saw.
Oh, yeah. That's not going to work because the full sized image from the D700 is three times smaller than the Nikon D800 image. I could stretch it, but then it looks stretched. Hey, it's a good rea­son to own onOne Soft­ware's Per­fect Resize, though.
The Nikon
D800

Isn't All Bad News

If it sounds like I'm try­ing to con­vince you that you shouldn't buy the Nikon D800, I'm not. It's a won­der­ful cam­era and I really am glad I bought it. What I would like to do is make sure that you're aware of the draw­backs that go along with this DSLR. The thing that makes it great is that you can cap­ture a lot of detail and infor­ma­tion. That's also the same thing that will eat up your resources. You just need to be aware that this is a dif­fer­ent beast than you may have used in the past.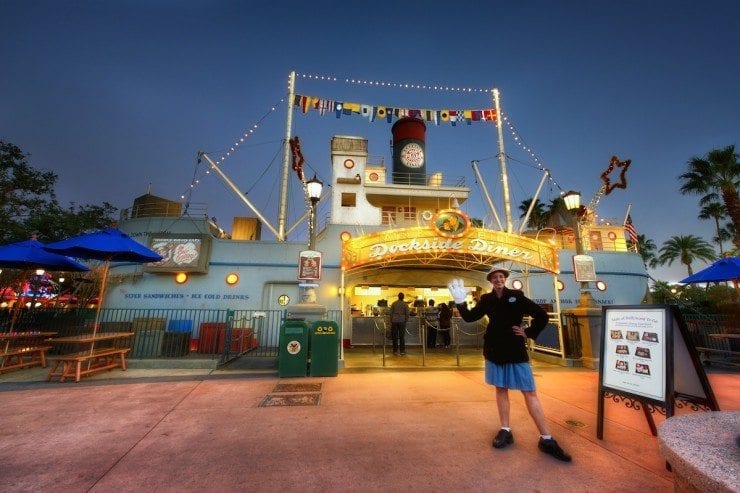 Embed This Image On Your Site (copy code below):