Affiliate Disclosure: We earn a commission if you purchase through one of our links at no additional cost to you.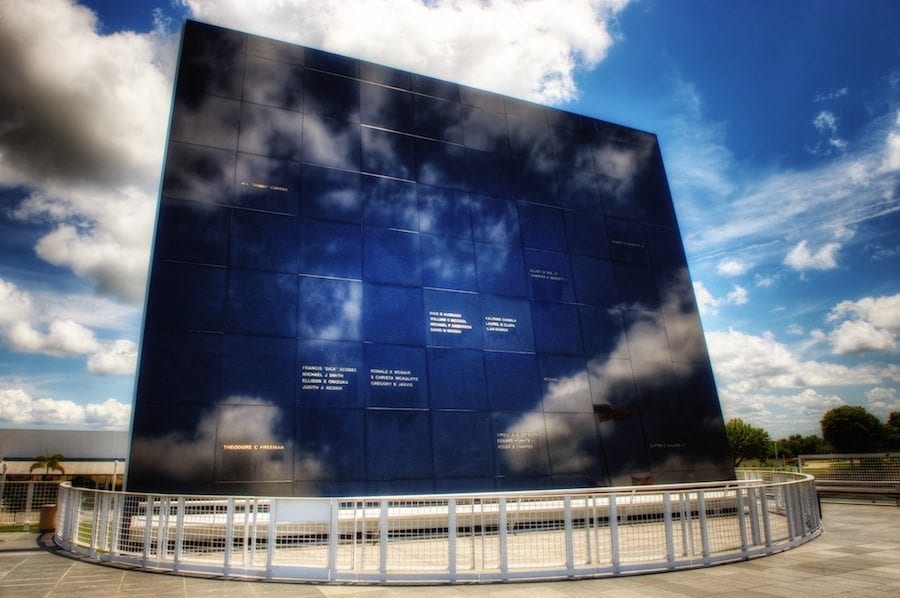 WebUrbanist Takes My Photo Without My Consent
I've said it before. If you put your photos on the web, someone will come along and take them. It happened to me again this weekend. While looking over my traffic stats for the blog, I noticed some visitors coming from a URL I didn't recognize or anticipate as a referrer. I checked the link and found this article on a site called WebUrabanist. The article showed a comparison of monuments to the space race between the USA and USSR. Sure enough, they pulled my photo (above) of the Space Mirror from this blog. The image wasn't just referring to my site, but was extracted and included in a montage of other photos of this monument. There was a small link at the bottom of the photo montage back to my blog, and I eventually received a Pingback from them.
How Did It Make You Feel?
I'm glad you asked. Quite honestly, it pissed me off! The article is full of photographs they found on the web and felt like using. In some cases, that's OK. For example, photographs from NASA belong to the people. However, photographs from individuals or businesses are property and shouldn't be used by a reputable business without consent or license. They never asked to use my photo in their article, so I regard it as copyright infringement, or more simply state – theft. I see no reason why I should spend time and money just to provide a business with free content so they can make a profit.
I've been watching this happen to other photographers as they comment about it on Twitter. David Hobby (Strobist) mentioned a few cases of infringement recently on Twitter. Alan Hess has also worked to rectify a problem with Kazaa.com using his images from Flickr.
What Did You Do About It?
The first thing I did was take a screen capture of the infringement to show that my photo was being used on their website.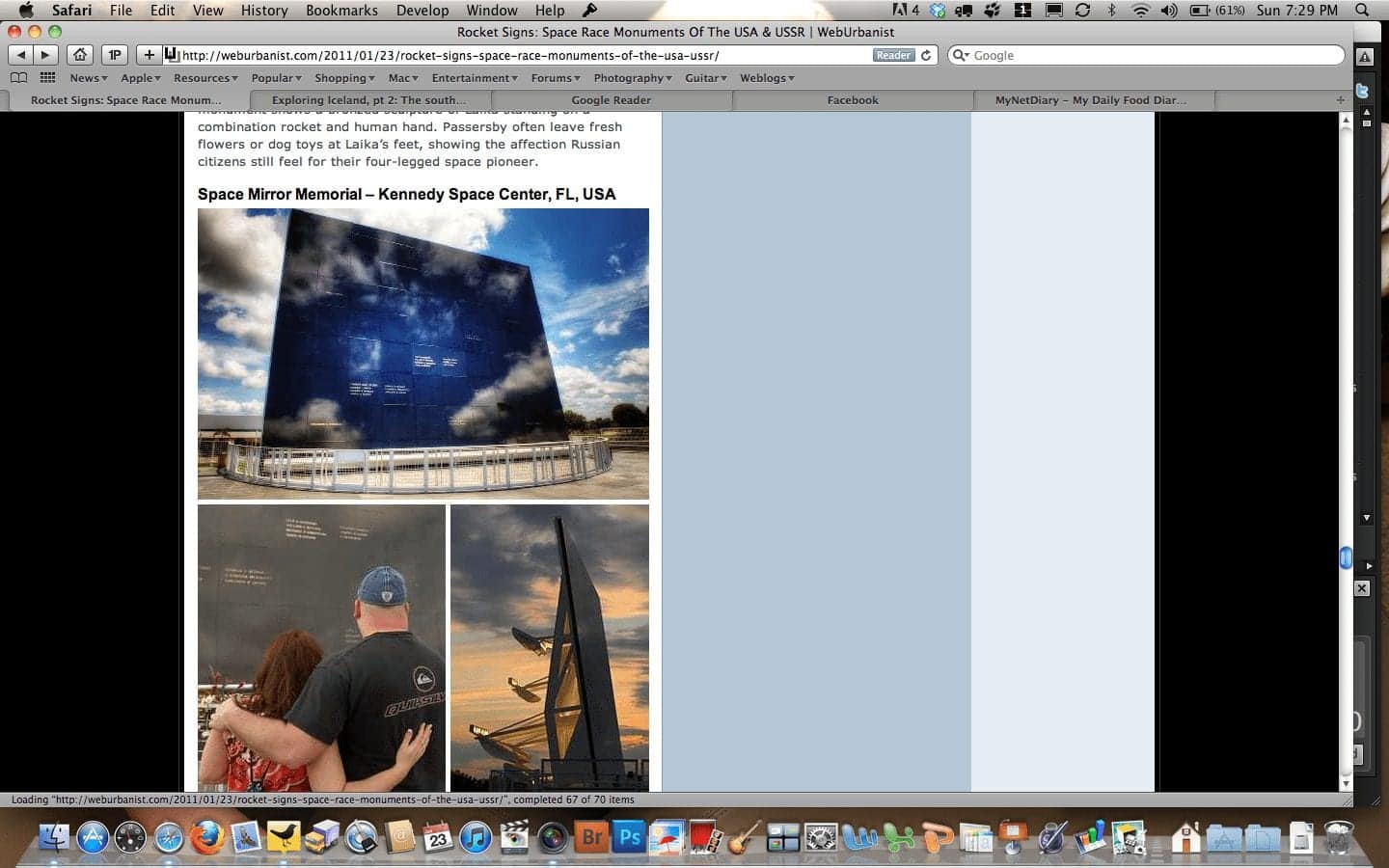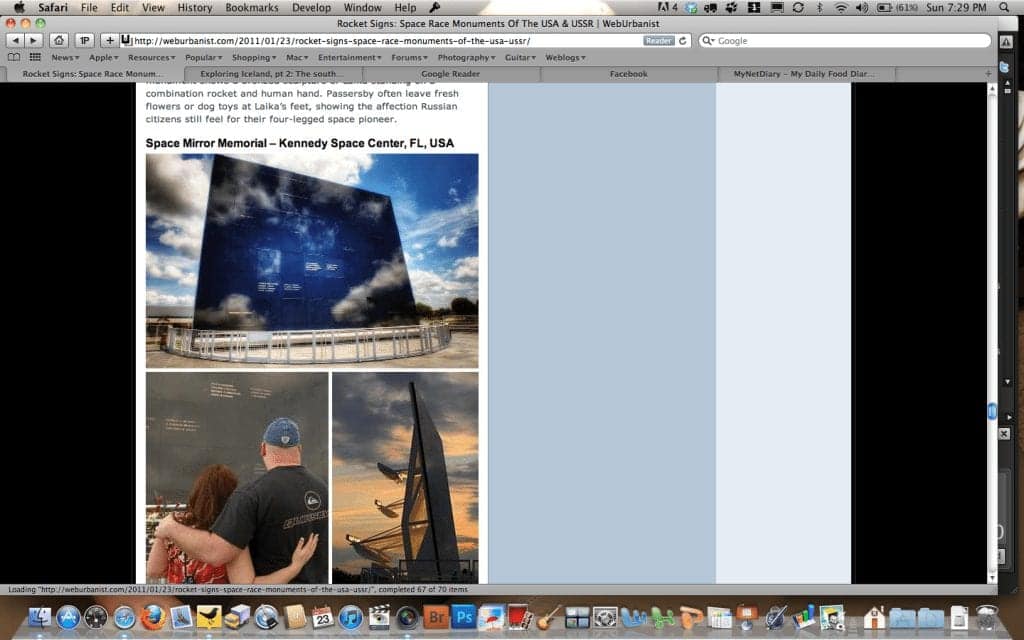 I had some options. This photo, like all of my photos, are registered with the U.S. Copyright Office. As I've frequently read, you must register your photos with the copyright office if you want to receive statutory damages – up to $150,000. Otherwise, all you can get are actual damages and you may not even get that much. One of the courses on Kelby Training I found very helpful was from Jack Reznicki and attorney Ed Greenberg (The Copyright Zone). Ed stated that registration is imperative. Copyright infringement is a federal case and the first thing you're going to be asked is if you filed your registration with the federal government. If not, as I understood Ed, you don't have a leg to stand on in your claim. If I decided to sue, at least I had laid the groundwork by filing my registration when I took the photos.
I recall something that Scott Kelby said during a panel on blogging at the las Photoshop World.
As Scott Kelby shared during a session about Blogging for Photographers at Photoshop World, he's not worried that some big corporation is going to steal his images.  He's praying they will so he can cash in on it because he registers all of his work.
It's tempting. Very tempting.
However, I didn't want to start off on that option. My concern was simply that I didn't want a business using my images, so I had another option – The Digital Millennium Copyright Act (DMCA) Takedown Notice. That's a long name for a relatively standard form to submit to order someone to take down copyrighted material, consisting of the following elements:
(i) A physical or electronic signature of a person authorized to act on behalf of the owner of an exclusive right that is allegedly infringed.

(ii) Identification of the copyrighted work claimed to have been infringed, or, if multiple copyrighted works at a single online site are covered by a single notification, a representative list of such works at that site.

(iii) Identification of the material that is claimed to be infringing or to be the subject of infringing activity and that is to be removed or access to which is to be
disabled, and information reasonably sufficient to permit the service provider to locate the material.

(iv) Information reasonably sufficient to permit the service provider to contact the complaining party, such as an address, telephone number, and, if available, an electronic mail address at which the complaining party may be contacted.

(v) A statement that the complaining party has a good faith belief that use of the material in the manner complained of is not authorized by the copyright owner, its agent, or the law.

(vi) A statement that the information in the notification is accurate, and under penalty of penalty of perjury, that the complaining party is authorized to act on behalf of the owner of an exclusive right that is allegedly infringed.
You can find a DMCA tutorial by Jason Wilder here: http://www.musicphotographers.net/guides-and-tutorials/dmca-letter
Once I prepared my DMCA Takedown Notice, I had to know where to send it. The website had a contact form and I submitted my notice there. I also sent a notice to their web hosting company, or so I thought. The hosting company replied and told me that the content was not on their server, but they did point me to the correct hosting company.
How Did They React?
The next morning, I had a response from the Executive Editor of WebUrbanist.com:
Greetings William-

As per our policy, we will remove the image you have identified as a courtesy. While WebUrbanist operates under fair use provisions, we prefer to simply follow the express wishes of copyright holders when they request removal in cases like this.

Best wishes,

-= Kurt

Kurt Kohlstedt, Executive Editor
Webist Publishing & Misnamed Media
Was This Fair Use?
Not from my point of view. They needed something. They weren't willing to pay for it. They took it without notifying me. From their perspective, as evidenced in their response, they believe they operate under fair use provisions. I turned to Carolyn E. Wright's Photo Attorney blog to read up a bit more on Fair Use. Based upon what I read, I don't believe it's Fair Use.
By including my entire image in a composite with other photos, they could claim it was a derivative work. A reader wouldn't know that the photos were included together in one JPEG by looking at it, though. It wasn't transformative, though, even if it was derivative. The image looks the same.
They used it for a commercial business, as evidenced by the advertisements.
They took the entire image, not part of it.
Does it directly compete with my business? I'm not in business, per se. However, we're both running web sites (or blogs) and that is my usage of the material. My argument would be that they were in direct competition.
Lawyers disagree and fight over the meaning and definition of fair use, so I can only present my opinion on the matter. I just don't see it as fair use at all, though.
One Good Thing
There is one good thing about this experience. When I submitted my DMCA Takedown Notice, they complied immediately. The photo was no longer on their site as of the morning I received the e-mail from Kurt. There was no need for me to call up lawyers, start filing lawsuits and going through all the misery that entails. The DMCA Takedown Notice worked effectively for me.