Affiliate Disclosure: We earn a commission if you purchase through one of our links at no additional cost to you.
Want to learn how to create a photography portfolio? This may be more challenging than creating your photos because you have to do something that most creative people don't want.
You have to kill your darlings.
Why Should You Create a Photography Portfolio?
Maybe you're not into photography for the money. It's a hobby you enjoy, but you're a serious enthusiast. Do you really need a photography portfolio?
Yes.
If you're in business as a photographer, this is a no-brainer. You need to earn business, and potential clients want to know more about your vision and artistic capabilities.
You need a photography portfolio.
Your portfolio tells the world what you can do as an artist. It isn't just about earning business. It's about earning the business that you want to do, rather than doing the work you have to do just to make ends meet.
A photography portfolio can open doors, even if you aren't in business. Having a good photography portfolio demonstrates that you're a cut above the other hacks with a camera.
Your portfolio makes a statement about you.
Photography isn't just about snapshots. You're achieving results and you want to share those results with your clients, peers and subjects.
Having a photography portfolio can open doors for you. When you show someone what you can do, they take you seriously. Even if your work or style isn't right for a potential client or trade, they may still refer you to someone else if your work fits a need.
Just going through the process of creating a photography profile teaches you a lot more about your own work, and about the audience that wants to see it.
What is a Photography Portfolio?
On the surface, the answer is obvious. A photography portfolio is a collection of photos.
As you start working on your own portfolio, you realize that there is as much of a craft to creating your photography portfolio as there is to creating your images. You're still telling a story, but now you have to include new elements to tell the story.
1: Do You Understand Your Audience?
If you're like most of the photographers that I know, you may have a passion for more than one genre. Portraiture is my favorite photography genre, but I also love travel photography.
As it happens, my travel photography earns much more than my portrait photography.
That means I have two audiences and need more than one photography portfolio.
Press the down arrow, and you'll find my travel photography portfolio.
So why do I have two photography portfolios if my money comes from travel photography?
It's because I enjoy portraiture and want to continue creating more portraits. Having the portrait portfolio gives me a tool I can use with potential subjects to show them what I can do, and it's very helpful when I want to collaborate with someone on a new portrait session.
Your portfolio is a tool for persuasion, whether you want money or collaboration.
2: Choose a Theme for Your Photography Portfolio
A photography portfolio isn't just a collection of your best work. It needs to convince someone that you can do the kind of work they need. In essence, your portfolio is a resume.
Just as you create a different resume tailored to the job you want, you craft your portfolio for the kind of work you want.
Ultimately, you may end up creating a portfolio many times to persuade your way into a photo session.
Your portfolio theme can cover several factors that we'll discuss below. Ultimately, you're selecting the tools you need to tell the story of your work.
How to Create a Photography Portfolio That Persuades
Selecting photos for a portfolio requires more than just choosing your best shots. Who decides which ones are you best, anyway?
Not you.
At least, your favorite photos aren't necessarily the criteria for your photography portfolio. You need to think about your audience and choose their favorite photos. The ones that tell the story of why they should hire you, work with you, or allow you to access their property.
1: Use Related Images
Your photography portfolio needs a theme. There must be something that binds the images together. That doesn't mean you can't have portraits and travel photos in the same portfolio, but there must be something that unifies them to belong in the same portfolio.
If you're a travel photographer, you may need to show that you can capture the essence of a place and its people.
If you're a food photographer, you need to make the food look awesome and get a great image of the chef who made the dish.
It's fine to use a photography genre as your theme. If you only want to show off your portraits, then show your portraits. However, portraiture can be rather vague. You wouldn't put a swimsuit model, an athletic subject, a senior portrait and a boudoir photo in the same portfolio.
Your unifying theme for related images works better if it's specific, rather than vague.
2: Let People See Your Personal Style
Style is just the way you put the pieces together.
That means you have a lot of tools at your disposal to create your personal style.
Look for opportunities to emphasize your own sense of style. When trying to persuade someone to use you as a photographer, remember that you'll have more success if your photos look like only you could take them.
Shots with a generic look don't inspire enthusiasm, so let your freak flag fly.
3: There Are Some Photos You Should Avoid
You want to use the strongest images to showcase your ability to work. Remember, the purpose of your photography portfolio is to persuade others to hire or collaborate with you.
If you include photos you shot at a photography workshop, you aren't showcasing your ability to work as a photographer. Yes, you took the photo. However, someone else did all of the production work to put you in front of that subject. That means it isn't your work.
Currently, I have a photo in my portrait portfolio that comes pretty close to violating this rule, which is part of why I'm embarking on an update to craft new photos for my portfolio.
Did I set up the shot and can I do similar work on my own? Yes. That's why I included it. However, I think the shot straddles the line since I was at a workshop when I set it up, so I want to replace it.
Do yourself a favor. Spend your workshop time learning so you can create your portfolio-worthy images on your own.
Also, avoid including photos that are too similar. That doesn't mean you can't include more than one photo of the same model. You shouldn't include similar shots of the same model, perhaps something taken during the same photo session.
4: How Many Photos Go in Your Photography Portfolio?
There's no hard rule, but there are some firm guidelines.
Choose at least 10 photos for your portfolio, but no more than 20 photos. Here's why:
You need at least ten photos to show a body of work, enough to demonstrate that you've performed your work enough to produce some strong results.
Don't add more than 20, though. A photography portfolio needs a beginning, a middle and an end. You don't want someone slogging through a bunch of photos with diminishing quality. You need enough to persuade, and not so many that your portfolio becomes tiresome.
5: Find a Sequence for Your Photos
Reviewing a portfolio takes your viewer on a short journey. As I said, it needs a beginning, a middle, and an end. Tell a story with your photos.
Start strong. Finish strong. Don't bore them in the middle.
It's OK to have peaks and valleys in the sequence of your photography portfolio. In fact, it's a good idea. Just as you don't want someone to be bored with all of your photos, you also don't want their emotions to spike on every image. Give the viewer a ride that varies with intensity, yet reveals your ability to do more than one thing within your theme.
6: Consider Adding an Artist's Statement
Some of you think the work should speak for itself.
Trust me, it does. However, it doesn't hurt to add a little nudge with a brief statement of your intentions or your muse. Remember, your photography portfolio is a tool to persuade.
Words are persuasive.
7: Don't Forget Your Contact Information
I like to review portfolios from other photographers. More often than I think reasonable, I don't find a way to contact the photographer.
What an incredible loss! Imagine I was a buyer, or someone who would like to collaborate on a project. The opportunity just went right out the window.
If you use a 3rd party service for your portfolio, rather than your own web site, how does someone contact you? Usually it's through a messaging system on that site.
Do you go back and check for messages?
I don't consider Flickr to be a portfolio, but I recently discovered a message to me on Flickr requesting a license for one of my photos. It was over a year old, though. Since I'm really not active on that site, and the person didn't search my profile for my web site, I lost an opportunity.
If you're going to have an online portfolio, I recommend having your own website with a Contact Page that's easy to find.
Should Your Photography Portfolio Be in Print or Online?
If you're creating a portfolio in order to earn revenue, then it's a good idea to have both. Many of the photo editors I know are in a time crunch. They do business by email. You can reach out with some images in an email or include a link to show your photos on your web page.
In other cases, a client may want the luxury of reviewing your portfolio in print. There's something about tangible portfolios that definitely make an impact.
For serious photography enthusiasts, an online portfolio generally suffices. If you want to create a print, that's great. I wouldn't tell you not to do it.
Remember that it's a lot more expensive to update your portfolio in print than online. If there's revenue at stake, it's a good investment to tailor the photos in the book to your potential client. It may be harder to rationalize that expense if your objective is to get a trade with a model, food stylist or another partner for collaboration.
It's Good to Know How to Create a Photography Portfolio
Whether you're interested in photography for profit or fun, knowing how to create a photography portfolio is a useful skill. It teaches you how to look at your work with some dispassionate eyes.
You begin to see more than your latest photo and start looking at your body of work. It gives you ideas how you can create your next image for the portfolio.
Having a photography portfolio drives you to higher aspirations for your work.
As you improve your portfolio, and the craft that supports it, your portfolio becomes a greater tool of persuasion to keep reaching for the next opportunity.
Your photography portfolio is another form of creativity. It's tough to decide which images make the list, but that's a good thing.
Skylum Coupon Code

I mentioned at the start of the show that you can save or $10 on Skylum software using my coupon code.
FREE Download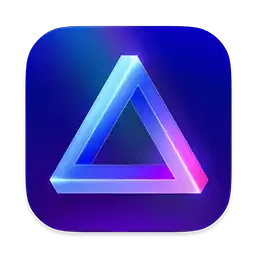 Luminar Neo
Luminar Neo is an AI-powered photo editor that turns any portrait into a stunning masterpiece. With FaceAI and SkinAI, you can easily retouch portraits, removing blemishes and highlighting facial features. And with the Portrait BokehAI tool, you can create a beautiful bokeh effect in any light. Plus, the Background Removal tool makes it easy to remove backgrounds without spending hours masking.
Skylum now offers Luminar Neo as either a stand-alone tool or part of a membership with extensions to offer more valuable tools like:
HDR Merge
Noiseless AI
Upscale AI
AI Background Removal
Additional extensions are coming.
Luminar Neo's exposure correction and color vibrancy features for all your travel memories will keep your photos looking natural and beautiful. Finally, Luminar Neo's SkinAI and FaceAI provide the perfect finishing touches for your portraits, ensuring stunning results every time.
You can get everything with different pricing plans. Monthly, Annual, or even Lifetime plans are available.
SAVE: You can save $10 using my coupon code - Beem10off
Pros:
Promo Code: Beem10off

Easy to use

Get great results fast

Plenty of post-processing features

Professional extensions are available
Cons:
May be slow on older computers

File management is rudimentary
Check Current Price
We earn a commission if you make a purchase, at no additional cost to you.

Save $10 with Coupon: BEEM
Luminar AI
Luminar AI is the photo editor that relies on AI to give your photos more than 20 unique effects and editing features. With Luminar AI, you can enhance landscapes, retouch portraits, remove unwanted details in a click, and even change skies with complete scene relighting. Create a single style for your photos and apply it to the whole series for a consistent look.
And for all your travel memories, Luminar AI's exposure correction and color vibrancy features will keep your photos looking natural and beautiful. Finally, Luminar AI's SkinAI and FaceAI provide the perfect finishing touches for your portraits, ensuring stunning results every time.
SAVE: You can save $10 using my coupon code - BEEM
Buy Now
We earn a commission if you make a purchase, at no additional cost to you.


When you check out, use my Macphun coupon code: BEEM
Subscribe to The Photo Flunky Show

Thank you for listening to The Photo Flunky Show. Make sure you get every episode by subscribing.
iTunes – https://williambeem.com/itunes
Stitcher – https://williambeem.com/stitcher
Google Play – https://williambeem.com/googleplay
Blubrry – https://williambeem.com/blubrry