Affiliate Disclosure: We earn a commission if you purchase through one of our links at no additional cost to you.
Cross Processing is a holdover from film days when photographers used the wrong chemicals for developing photos. Now it's an over-used filter available in most plugins.
I tend to avoid using Cross Processing most of the time. Once in a while, it seems to work for an image to create a mood. In this case, I was processing the image in onOne Software's Perfect Effects 4 It started off with some individual treatments before I started thinking of stylizing the photo. Here's the original shot before processing to give you an idea where I started.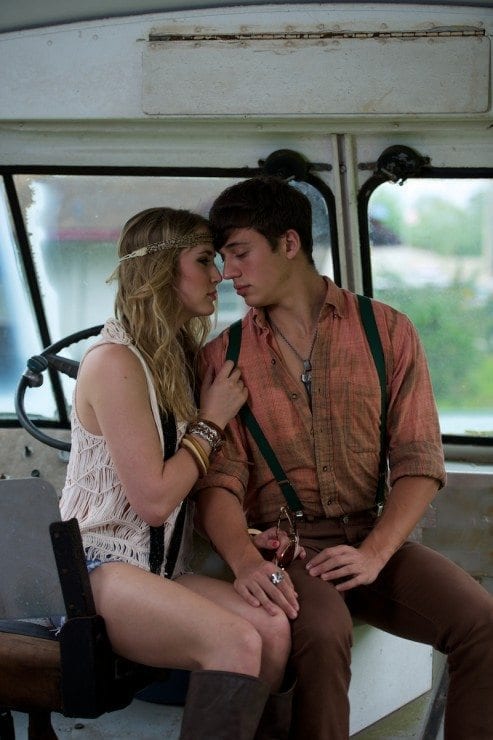 I shot this with my Nikon D800 and the Nikon 70-200mm lens with some fill flash from a 24″ soft box and a Nikon SB-900 flash. We're inside of a van – sort of the size of a food truck – so it's actually pretty dim in there for photography. The flash put a nice bit of fill on them, but I still wanted to have a bit more light on their faces.
Post Processing Methodology
When I start working on an image, I review it and look for things that I want to fix. Three things came to mind for this one; I knew exactly which tools would make it easy. Here are the problems I wanted to correct:
Faces are a bit too dark
Her skin needs a slight bit of smoothing
I wanted to bring out texture and detail
There's nothing wrong with Jessica's skin. It's just that the combination of using flash and the detail from the Nikon D800 seems to highlight any differences and imperfections. We all have them. Little blotches, red spots, etc. Things you wouldn't notice in person suddenly smack you in the face when you examine a photo.
Instead of going for Perfect Portrait, I used Perfect Effects on this image. That's because I can use the Basic Brushes effects to resolve those three issues I mentioned.
Brush in Brightness

Brush in Skin Smoothing
Brush in Detail
I turned on the Perfect Brush checkbox, which is onOne Software's name for its edge detection. It works brilliantly to mask the colors and tones you select with the crosshair in the brush and only applies the effects where you want them – all very quick and easy to do.
Cross Processing
Once I fixed the things bugging me, I cropped the image and started re-evaluating it. There wasn't anything wrong with it, but it felt a little "too perfect" for the period clothing and atmosphere of the subjects. That's when I decided that I needed a processing style to help put the photo in a mood, a sense of time & place.
As I started looking through the effects available, I popped open the Cross Processing section and ultimately settled on one called Fashion Passion. You can use different types and colors in cross-processing, but this one seemed to complement the green tones in the background. It's a subtle thing, but it worked.
Here's the finished product.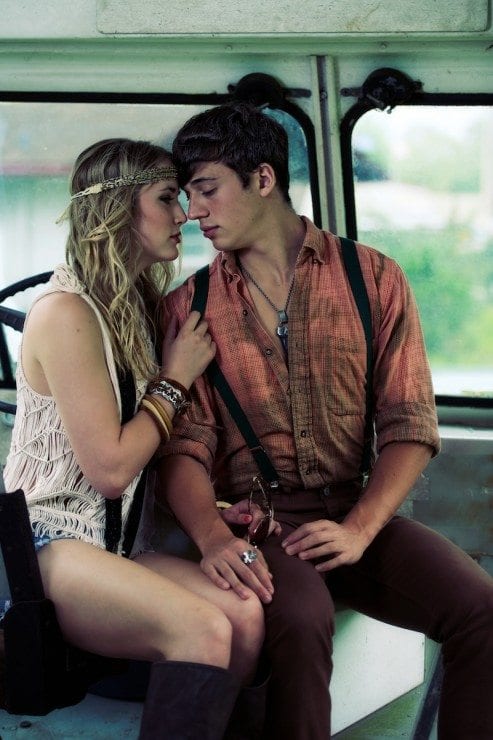 Want to learn more about Photography software? Click below to check out articles about Adobe, ON1, Skylum, and more.
Photography Software Articles