Affiliate Disclosure: We earn a commission if you purchase through one of our links at no additional cost to you.
The decision to learn Photoshop scares some people. It looks like a very intimidating program, and there's no easy way to know where to start. It's full of panels, icons, and oddly named menu items.
Yet, you know that it holds a lot of power and benefits for those who know how to use it. Some photographers seem to get by without it, and others take it for granted that Photoshop is just an essential tool.
So who is right? Should every photographer learn Photoshop?
When and Why You Need Photoshop
For many photographers, it seems like Lightroom is enough. You don't need to learn Photoshop if you can make some adjustments in Lightroom, use a couple of plugins, and just be done with your photos.
That works fine until you find something you can't do in Lightroom.
You get the idea. Lightroom is a wonderful tool to organize your photos. It does great with global adjustments and some local adjustments to your photos.
However, Photoshop allows advanced tools to manipulate your photo in ways that will never happen with Lightroom and plugins. They work at different levels of post-processing. Photoshop just allows you to go deeper to get the results you want.
What Prevents Most People From Using Photoshop?
Before the Creative Cloud subscription model, one of the biggest barriers to using Photoshop was the price. It cost several hundred dollars and it was an investment for serious post-processing. The average guy stayed average because many people couldn't rationalize that expense. It's hard to tell your kids that they can't eat because you want Photoshop.
Now, price is no barrier. For $10 per month, you can get the Adobe Photography plan with Lightroom and Photoshop.
It's almost stupid not to use Photoshop if you're already paying for it. Seriously, this is one of the world's most advanced photo processing tools used by professional retouchers, photographers, artists, architects, web designers, graphic artists and others.
Are you going to let that opportunity go to waste?
The biggest barrier preventing people who want to start and learn Photoshop is how to learn Photoshop. It's still an intimidating program if you don't have a guide.
That's what makes Lightroom and other alternatives to Photoshop seem so appealing. They aren't quite so hard to learn and you can get some interesting and appealing results from them.
7 Day FREE Trial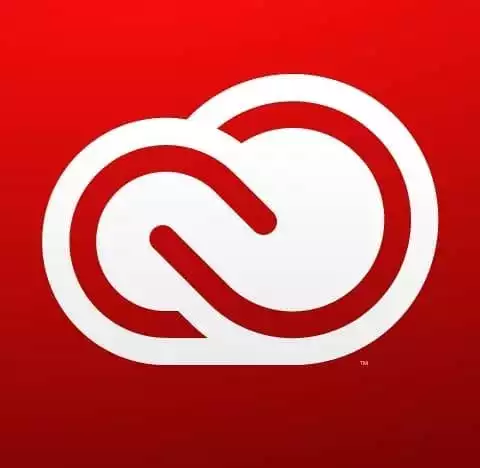 Adobe Creative Cloud Photography Plan
$9.99/month for Photography Plan
If you're a photographer, there's no doubt that you've heard of Adobe Creative Cloud. And if you haven't, well, let us introduce you! Adobe Creative Cloud is a subscription service that gives you access to two industry-leading products for photographers: Photoshop and Lightroom Classic. With Creative Cloud, you can edit and organize your photos and bring your creative vision to life.
Get the FREE Trial Now
We earn a commission if you make a purchase, at no additional cost to you.

Alternatives to Photoshop
I'm not opposed to Photoshop alternatives. In fact, I own a few products that can act as either a plugin to enhance Photoshop or as a stand-alone program that can replace some aspects of Photoshop.
Programs like ON1 Photo RAW and Skylum Luminar do some outstanding things. Yet I see them more as alternatives to Lightroom than alternatives to Photoshop. Both now include a way to manage your photos. Each has a RAW engine to covert your photos. They offer some outstanding tools to develop your photos.
Some tools go a bit beyond Lightroom's capabilities for masking photos to apply your effects. Yet Lightroom has concepts like Stacks that are missing in some of the other tools. The big difference is that ON1 RAW and Skylum Luminar will allow you to stack layers of adjustments, similar to Photoshop. Lightroom has separate adjustment brushes but no layers.
Lightroom's extremely powerful feature is the ability to create and save adjustment brushes. You can easily return to these brushes over and over, and they're quite powerful. I have portrait adjustment brushes that can add color, sharpen and adjust exposure simultaneously.
While you can make brushes like these in other products, you can't save them for reuse as you can in Lightroom.
Another alternative for Photoshop is the Gnu Image Manipulation Program, commonly known as GIMP.
GIMP is a free, open-source program that does much of what Photoshop does, even using the same .PSD file format. It's lightweight and doesn't take much space on your drive. Adobe Photoshop is an enormous beast consuming nearly a gig of space. GIMP works on Linux, Mac OS and Windows. If you're only concerned with photo manipulation and don't need a tool like Photoshop very often, or you're on a budget, then GIMP is likely capable of doing what you need.
However, Photoshop clearly beats GIMP in terms of support, interaction with other tools, design work or CMYK support. You'll also find a ton of material to help you learn Photoshop, particularly professionally produced videos, books and even conferences.
Should Every Photographer Learn Photoshop?
I'm going to answer the question this way.
Photoshop is an extremely powerful tool, but it has a bit of a learning curve. It's not the first thing you need to know as you start your journey into photography. However, it becomes more valuable as you advance and find that other tools have limited creative capabilities.
Some of the third-party products can provide shortcuts to a result, like replacing a sky or enhancing the overall color of a scene. Those are very useful things you could do in Photoshop, but it's faster and more convenient to do with a plugin.
Photoshop comes into play when you need to shape a photo to your creative vision. Since you can manipulate things at the pixel level, you can change the color of the clothes on your model to match something else in the scene. Your options for color grading greatly expand.
You can reshape or move objects in your photo using tools like Liquify or Puppet Warp. Powerful selection tools allow you to isolate your adjustments or just cut out an object to place elsewhere.
Whatever changes you'd like to make to your photo, or what images you'd like to create with composites, Photoshop unlocks the potential of your imagination. Sooner or later, I believe every photographer should learn Photoshop.
Otherwise, you'll never know your potential.
Here's Where I Learned Photoshop
When I look around today, there are plenty of places to learn Photoshop techniques. YouTube is full of tutorials – some are really great and others are a hot mess. However, those are not courses that actually teach you how to use Photoshop. Instead, they teach you how to achieve a specific result in Photoshop, assuming that you know the basics and can use the tools.
So, where do you start to get that foundation that not only shows you how to do cool things in Photoshop but teaches you the concepts and tools you need to know to succeed with Photoshop?
For me, that source is KelbyOne.
I subscribed to KelbyOne specifically to learn Photoshop; they didn't disappoint. As a result, I'm able to use Photoshop to: easily
That's why I'm an affiliate of KelbyOne and happy to recommend their training so you can get the most out of Photoshop, Lightroom, and Photography.
I started subscribing to KelbyOne (then the National Association of Photoshop Professionals – NAPP) for over a decade. They continually provide outstanding training for Photoshop and more. I'm happy to recommend KelbyOne to you.
Save 10% with My Coupon Codes
KelbyOne Pro
KelbyOne is the perfect resource for anyone looking to improve their photography skills.
Whether you're a beginner or a seasoned pro, there's something for everyone at KelbyOne. They offer courses on all aspects of photography, emphasizing Photoshop and Lightroom for post-processing.
Professional photographers, led by Scott Kelby, offer a new course every week, so you can always keep your skills fresh. And best of all, membership gives you access to everything they offer so that you can learn at your own pace and improve your photography game.
KelbyOne offers Monthly and Annual pricing plans, so the plan that works best for you.
Get 10% Off the Pro Annual Subscription with Code WBEEM10, Only at KelbyOne!
Coupon Code: WBEEM10
Get 10% Off the Pro Monthly Subscription with Code WBEEM10M, Only at KelbyOne!
Coupon Code: WBEEM10M
Pros:
Excellent training for photography and photo editing

Wide range of topics covered

Multiple instructors

Discounts and Perks for KelbyOne Pro members

Free plan available

You can purchase a course without a membership
Cons:
A few instructors are better at doing than teaching

With years of developing courses, some are out of date.
Try KelbyOne
Read My Review
We earn a commission if you make a purchase, at no additional cost to you.

Want to learn more about Photography software? Click below to check out articles about Adobe, ON1, Skylum, and more.
Photography Software Articles