Affiliate Disclosure: We earn a commission if you purchase through one of our links at no additional cost to you.
If you're looking for cheap business cards with high quality printing, MOO Business Cards  are hard to beat.
I've done business with Moo in the past and was pleased with the quality. They're priced like cheap business cards, but they have outstanding quality and design. I thought I had enough cards to last me for a while longer, but two things spurred me to create an order for some more cards.
I've done some IT audit consulting recently and clients tend to ask if I have a card. My photography business card wasn't quite appropriate.
My puppy, Milo, thought the last stack of 50 Moo business cards looked like a delightful chewy treat, and proceeded to impale them with his sharp, puppy teeth.
That's when it seemed natural to order two different sets of Moo Business Cards, for photography and for IT consulting.
Moo Business Cards
The first thing I noticed is that Moo has many more designs for business cards on it's site than the last time I bought my cards. They have sample designs segmented by different industries, or you can upload your own design. I split the difference by choosing one of the existing designs, but uploading some of my own photos.
The design I chose was called Great Escapes, and it featured some black & white photos on the back of the card. However, I simply liked the simple design for my information on the other side. Here's a sample of what I ordered.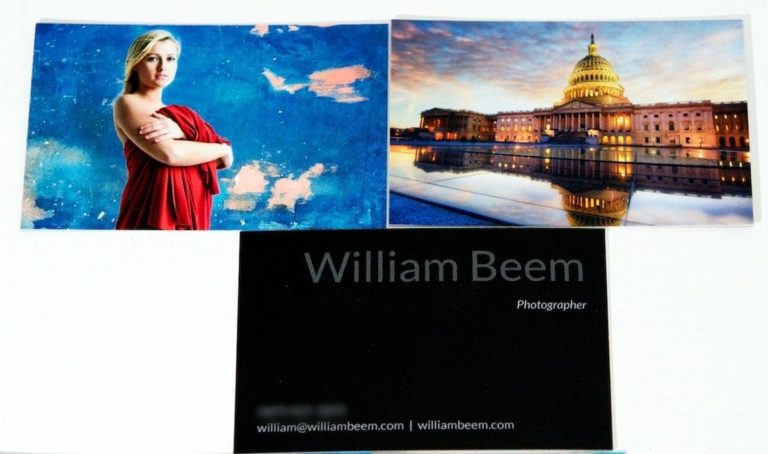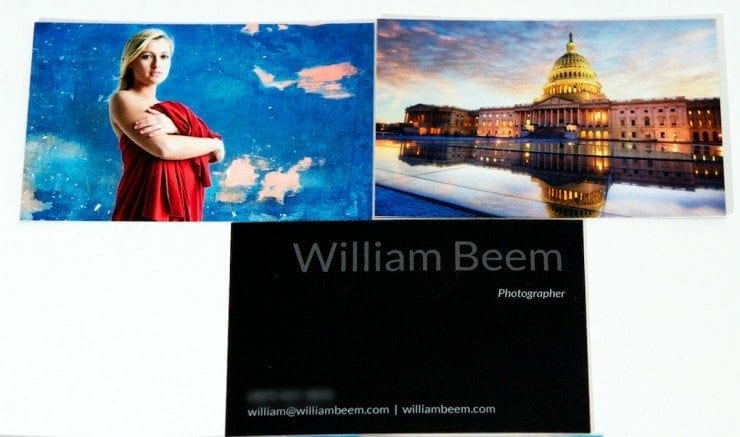 Business cards are a tactile thing. People infer something about you from the way your cards feel, as much as they do by how the cards look. Moo Business Cards are thicker than the average card from your local printer, making the much firmer. When a potential client holds a stack of business cards from vendors, the Moo Business Cards tend to stand out.
One of the nice things about having different images on the back of your card is that you make passing them out a bit of a game. It's like playing with trading cards. Ask your client which one he or she wants. It's another way to make an impression, so Moo created a card holder to help – the Showcase Business Card holder.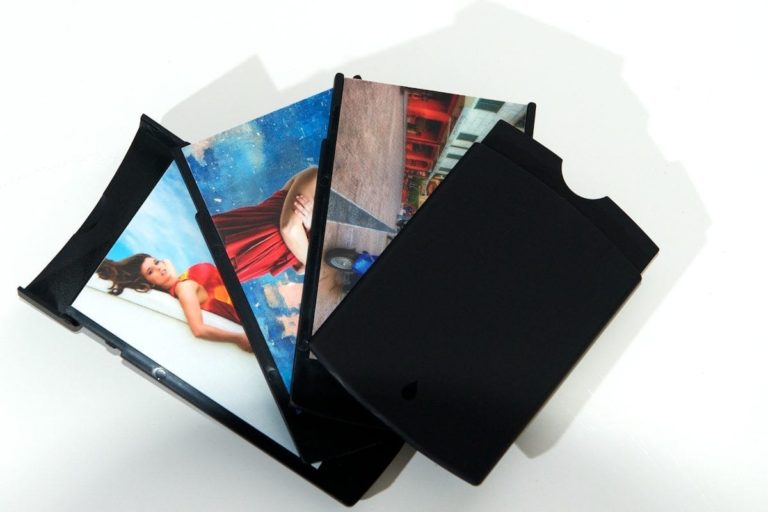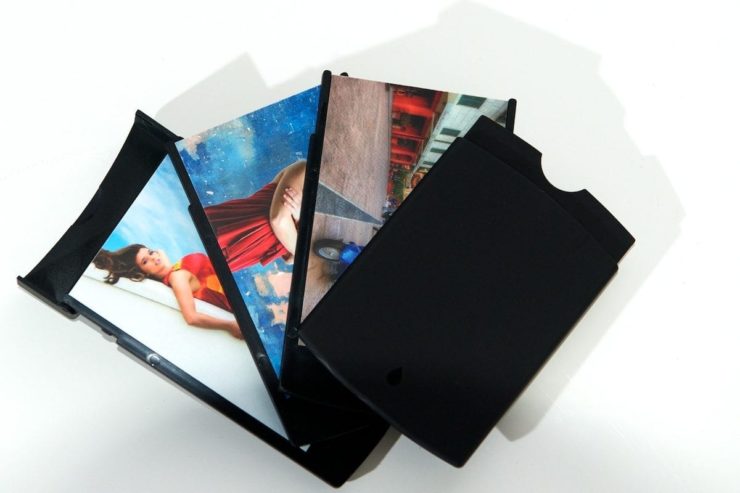 You just flip up the lid and then fan out your cards. There are three sections which hold about five business cards each. It's just another way to have a little fun when sharing your business information and make a bit of an impact.
Moo Luxe Business Cards
For my IT consulting, I decided to forego using any of my own photos and decided to choose one of the designs that Moo provided. The Luxe cards are magnificent. They're three times thicker than average business cards and the paper has an outstanding feel. It's not like the typical glossy card, but rather evokes an old world feel of a fine art paper.
As withe the Moo Business Cards, you can design your own Luxe Business Card or use one of the existing designs from Moo. I ended up choosing a design called Card of Hearts, since it resembles a deck of playing cards. Not exactly what you'd expect for IT consulting, but that was part of the reason I chose it.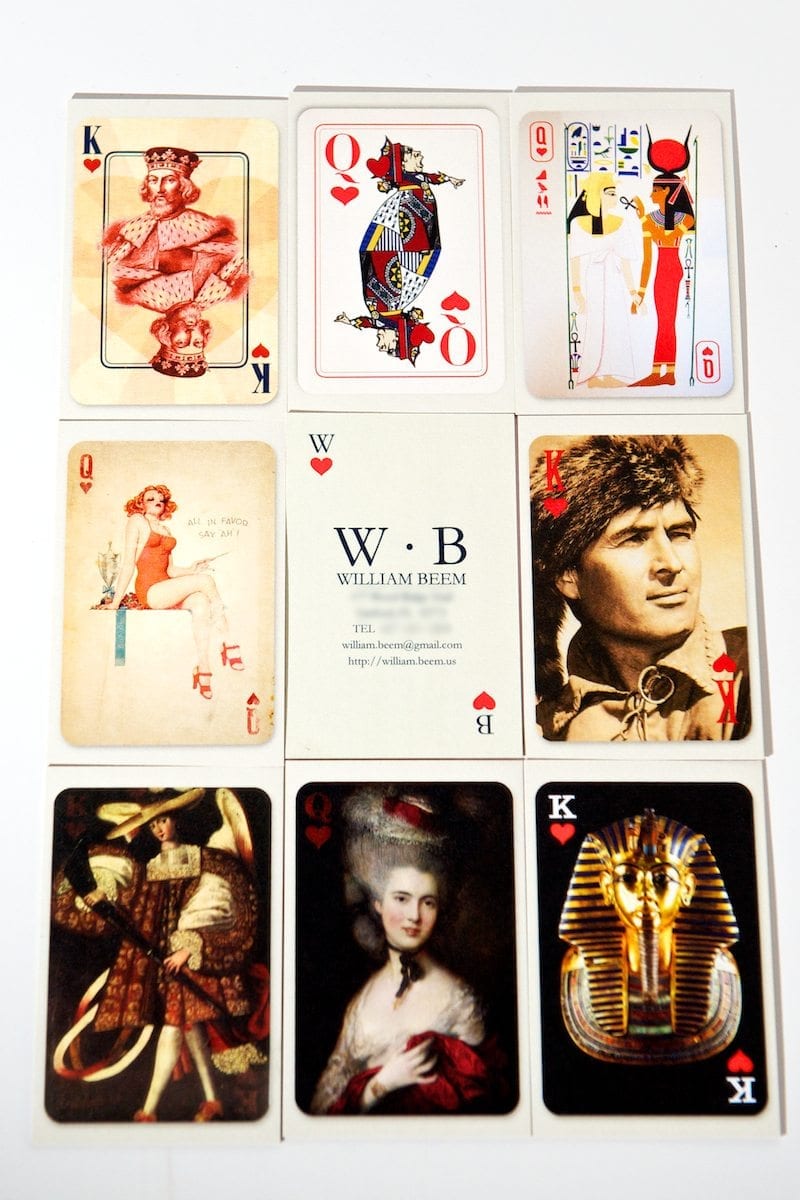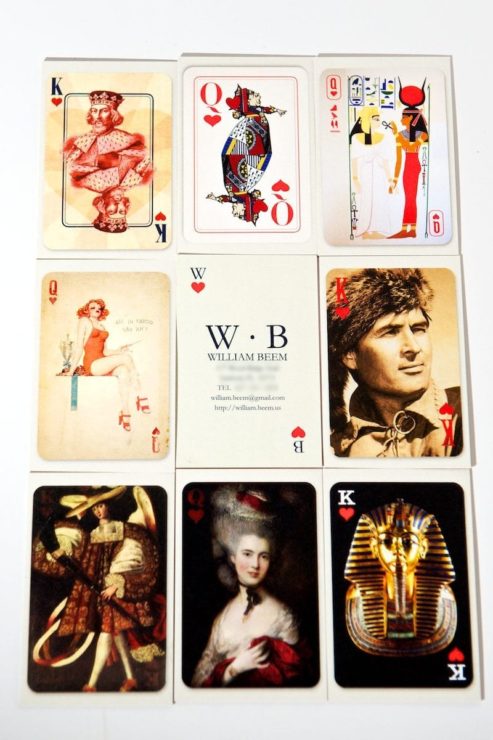 This design comes with eight different images on the back and your contact information has a nice display on the opposite side.
The packaging for the Luxe Business Cards lets you know right off the bat that you're in for a luxury experience.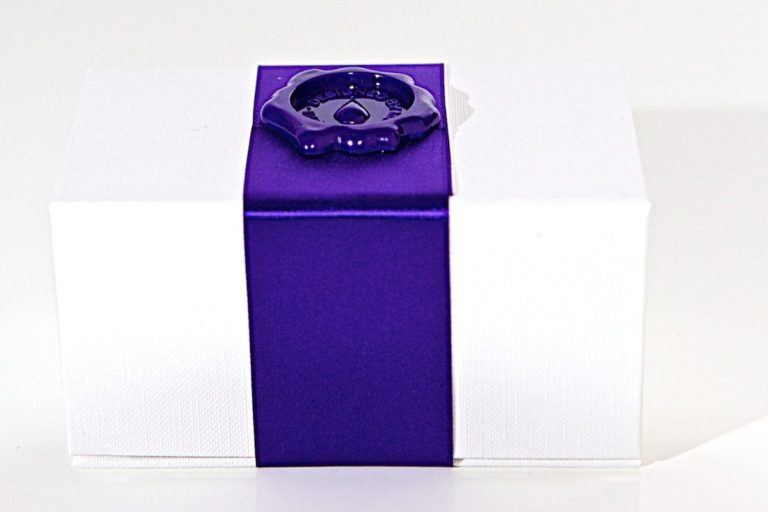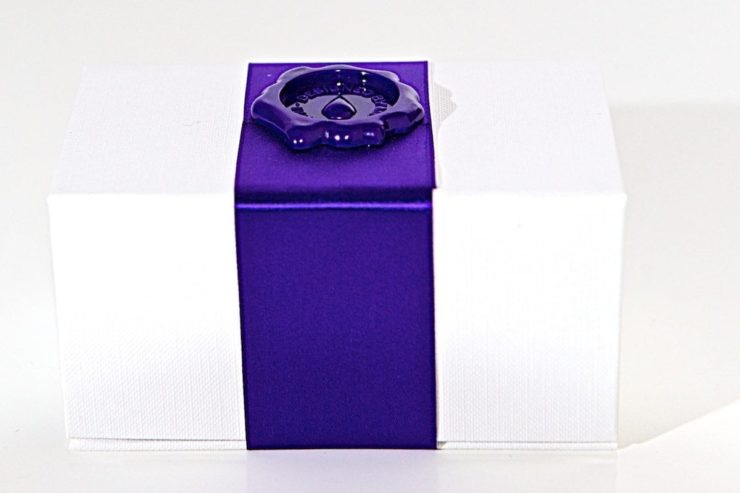 Your cards arrive in a simple white box, wrapped in ribbon. Magnets hold the front of the box down, allowing the cover to lift off gracefully and reveal your cards inside. Little details like these are a pleasant part of the Luxe Business Card experience.
Other Types of Moo Cards
I'm quite pleased with the cards I ordered, but I'm also curious about a few other types. The mini cards are much smaller, durable cards. There's also a card available with Near Field Communication (NFC) embedded inside the card. Hold it near a smart phone that recognizes NFC and your card asks permission to do something – like download your contact information or your portfolio, play a song or video, etc. It's an interesting concept, particularly for an IT consultant. I decided to go old world, though. Sometimes a contrast works as well as a demonstration.
If you're interested, you can request samples from MOO Business Cards to check out the quality before you order. I'm pretty sure you'll appreciate them as much as I do.