Affiliate Disclosure: We earn a commission if you purchase through one of our links at no additional cost to you.
Somewhere Over Alaska [pinit]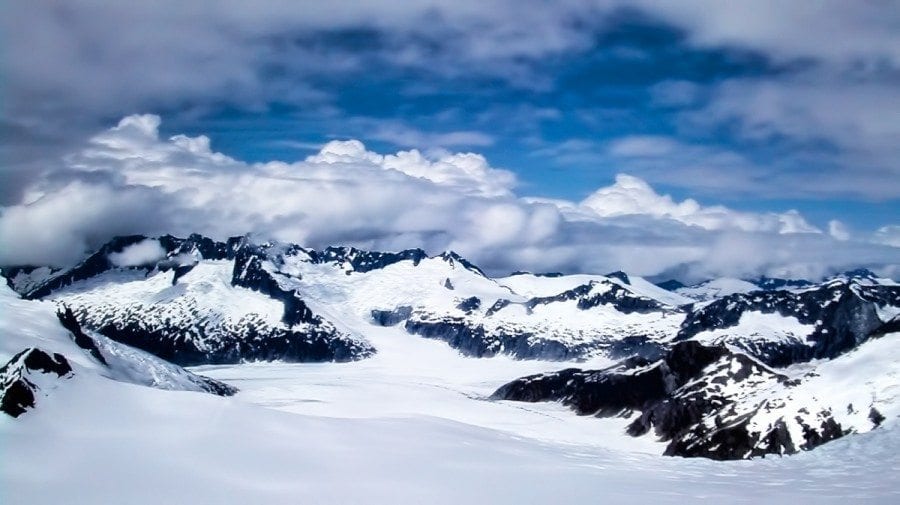 This is my version of calling an audible. That's because I had an ambitious post planned for today, but I just can't get to it. So I reached way back into the summer of 2003 when I joined my friend Kim on a trip to Alaska. She used to work for Carnival cruise line before I met her, so we took one of their ships from Anchorage to Vancouver, with all the necessary stops along the way. This was my view as we flew over some glacier in a helicopter. Then we landed on the damn thing and I froze my ass off while we hiked, climbed ice walls and otherwise explored this oversized ice cube of the great white north. Here we are in some ice cave.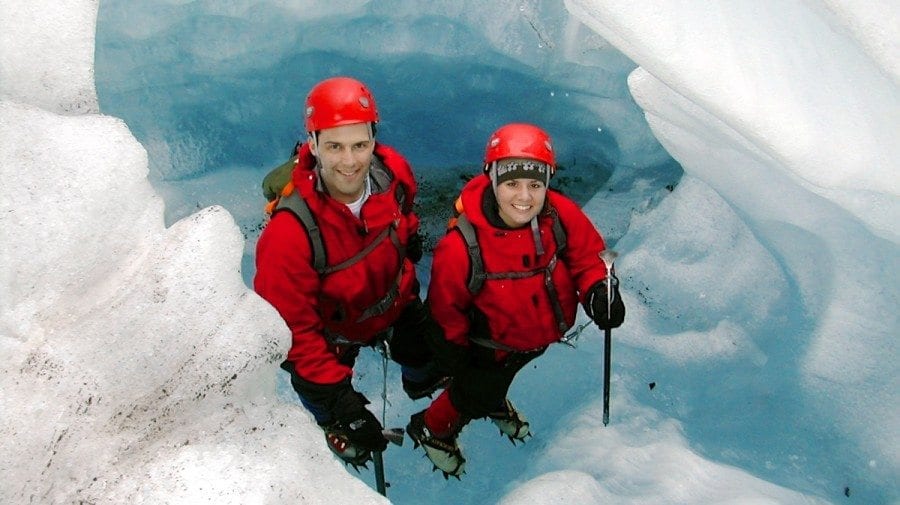 It turns out that I adapted to this frozen wasteland quite well. The guide asked me if I wanted to come back the next year to work with him guiding the next group of tourists. Imagine how my life would have changed if I'd accepted?
Why am I showing you snapshots taken with a crappy Nikon E-775 point & shoot? Mostly because I have a new puppy that's peeing on my carpet and chewing everything in sight. He seems extra ambitious tonight and, try as I have, I just can't get the post that I wanted to write completed this evening. My advice to you is to buy stock in the folks who make Bounty paper towels, because I'm going to be buying a lot of them.
The other reason this came to mind is because I was in decent shape then, and now I'm not. So I started working on changing that fact this week. Back to the gym, working with a dietician, and learning that cupcakes just won't work now.  I even had to block my favorite cupcake lady on Facebook so I won't be tempted. I should probably block the guys who make those great ribs, too.
So my apologies for the lame post today. I'll work on wrangling this puppy to the ground so I can get some work done.
Want to learn more about Travel Photography? Click below to check out more Travel Photography articles.
Travel Photography Articles