Affiliate Disclosure: We earn a commission if you purchase through one of our links at no additional cost to you.
After a couple of years of use, I decided it was time to review the Think Tank Freeway Longhaul 50. I also bought the Freeway Longhaul 75, but I covered that in a separate review.
Although Think Tank Photo is primarily known for its outstanding camera bags, we saw a pair of Freeway Longhaul carryall duffel bags launched on Kickstarter in 2020 – which met its financial goal in only 2 hours.
That's a testament to the Think Tank Photo brand's reputation for high-quality materials and the ability to organize your gear.
FREE Shipping from Think Tank Photo on All U.S. Orders
You can get free shipping from Think Tank Photo using the links below if delivered within the United States.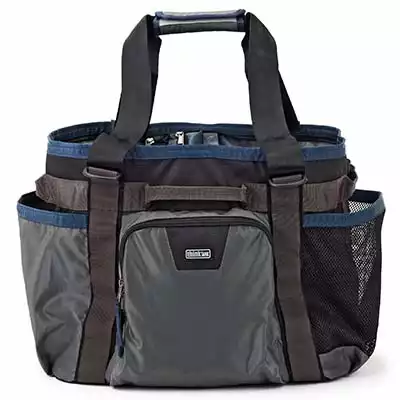 Think Tank Freeway Longhaul 50
The Think Tank Freeway Longhaul 50 is a great travel bag. This bag will make your journeys easier. With its rugged construction and customizable interior, this bag is designed to keep your gear safe and secure while you cruise between destinations.
The Freeway Longhaul 50 has been designed with ease of use in mind — starting with its full-view top opening, similar to traditional tote bags, which offer visibility when digging through your gear.
It's supplied with one divider, so you can easily organize and structure your equipment. Its zippered top cover conveniently tucks into an interior pocket for those days when no extra protection is needed. When you don't need the bag or have arrived at your destination, fold it flat for space-saving storage.
And like all Think Tank products, they built the Freeway Longhaul with high-quality materials.
Pros:
Free Shipping in US

50-liter capacity

4 Exterior pockets

One internal divider

Fold flat for storage
Buy from Think Tank Photo
We earn a commission if you make a purchase, at no additional cost to you.

What is the Freeway Longhaul?
The Think Tank Freeway Longhaul 50 is a versatile and hard-working carryall duffel bag for organizing your things on a trip.
I always reach for the Freeway Longhaul 50 for solo trips. The zippered top cover tucks away, giving superior visibility to the contents. The cover tucks into a small pocket when not in use to protect the contents.
Think Tank is well known for its customizable divider system in a camera bag, so you get the same benefit of customizable dividers here. There are divider pockets that can keep small items safe.
You get a single interior divider with the Longhaul 50, unlike the multiple dividers in its big brother, the Longhaul Freeway 75.
If you're looking for a typical Think Tank Photo camera bag, this isn't the one. This travel or gear bag caters to everybody from soccer moms to beachgoers and features a few pockets on its exterior.
Its durable water-repellant coating and rugged bottom mean you can drag it out in nature and protect the items inside.
When empty, the bag folds flat, so it doesn't take up much space. You can carry it using the padded shoulder strap. A pair of other straps let you carry it like a tote bag.
Ultimately, this well-made carryall duffel is the ideal way to keep your possessions in one place so you can take them wherever life's journey may lead.
Freeway Longhaul 50 Specifications
Here's what you get with the Freeway Longhaul 50.
1: Key Features
2: Freeway Longhaul Materials
Think Tank Photo made this bag using high-quality materials and construction techniques.
3: Here are the measurements of the bag
Exterior Dimensions:
17.1" W x 12.8" D x 13.75" H (43.5 x 32.5 x 35 cm)
Weight:
2.3 lbs. (1.0 kg)
Freeway Longhaul 75 Bag Features
Now that we've looked at the specs let's look at the Freeway Longhaul features that make this bag worth owning to keep your gear organized.
1: Zippered Top Cover
The Freeway Longhaul 50, just like the Freeway Longhaul 75, has a key feature – the full-view top opening. You can easily identify the contents because the cover opens fully. You don't need to grab a flashlight and fumble around inside to get what you need.
The top cover has two zippers to keep things secure. When not in use, the unzipped cover tickets into a flat pocket at the back interior of the bag.
2: Multiple Shoulder Strap Positions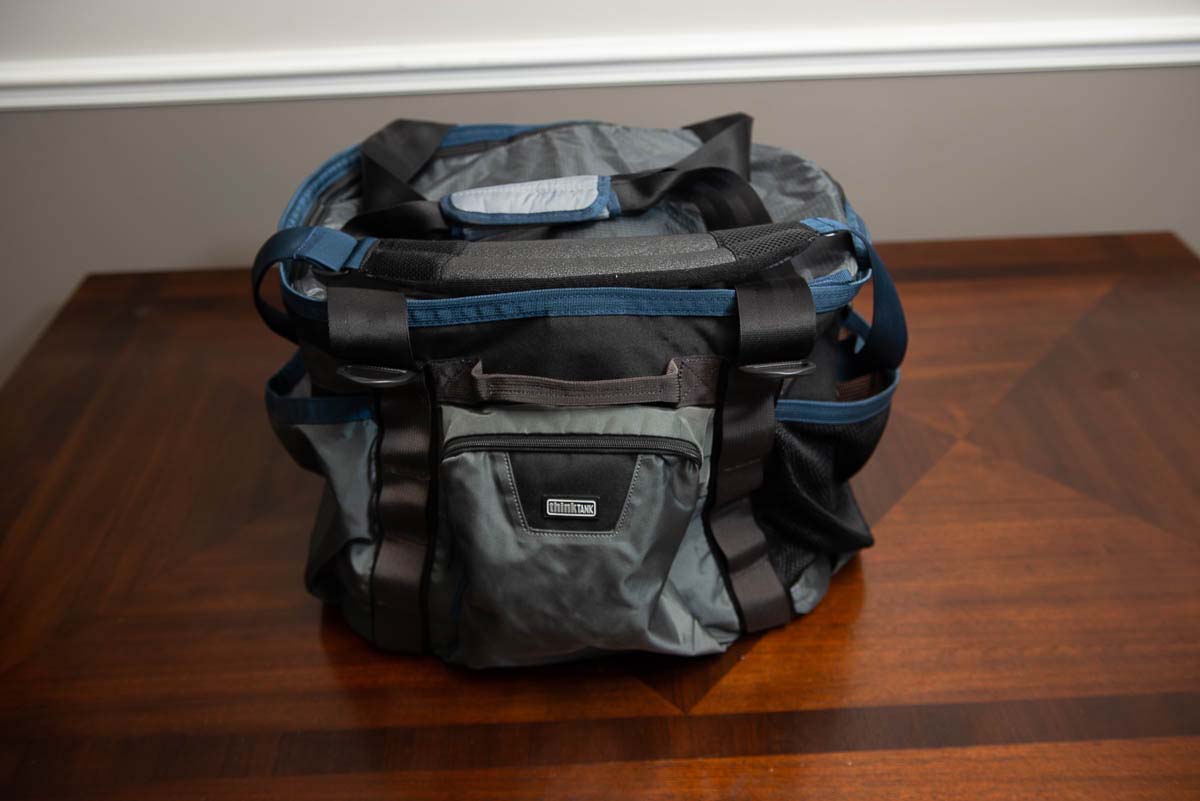 The padded shoulder strap connects easily to one of the D rings on the bag. It's useful for heavier loads or keeping your hands free while you carry the bag.
One of the useful features of the Freeway Longhaul 50 is that there are six D rings, giving you multiple shoulder strap positions. They're also useful for attaching a carabiner or other clip-on items.
3: It Works Like Tote Bags
This carryall duffel has duffel-style handles to use individually or with a padded handle. You also get grab handles on each side of the bag.
That means it's always easy to grab something to carry or pull the bag holding your gear. All of these possibilities shame other tote bags, giving superior carrying options, so it conveniently transports your things.
4: A dimensional front zippered pocket for small items
Every bag should have a place to conveniently access items you need, like keys, a wallet, or a phone.
The dimensional front zippered pocket stands out a bit to have space to hold the gear you want at your fingertips.
5: Interior Divider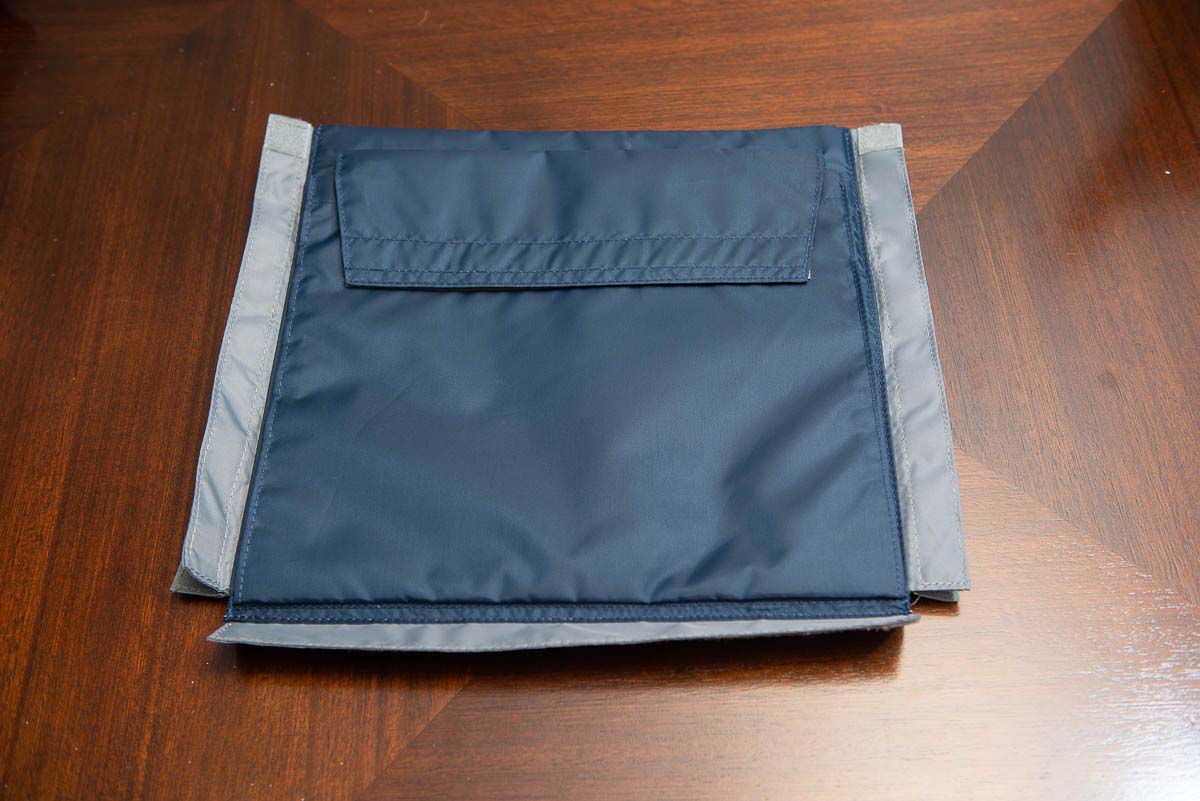 Unlike the Freeway Longhaul 75 with three interior dividers, this smaller bag only needs a single interior divider.
You'll find a pocket on the side of the interior divider that's useful for small items.
6: Exterior Pockets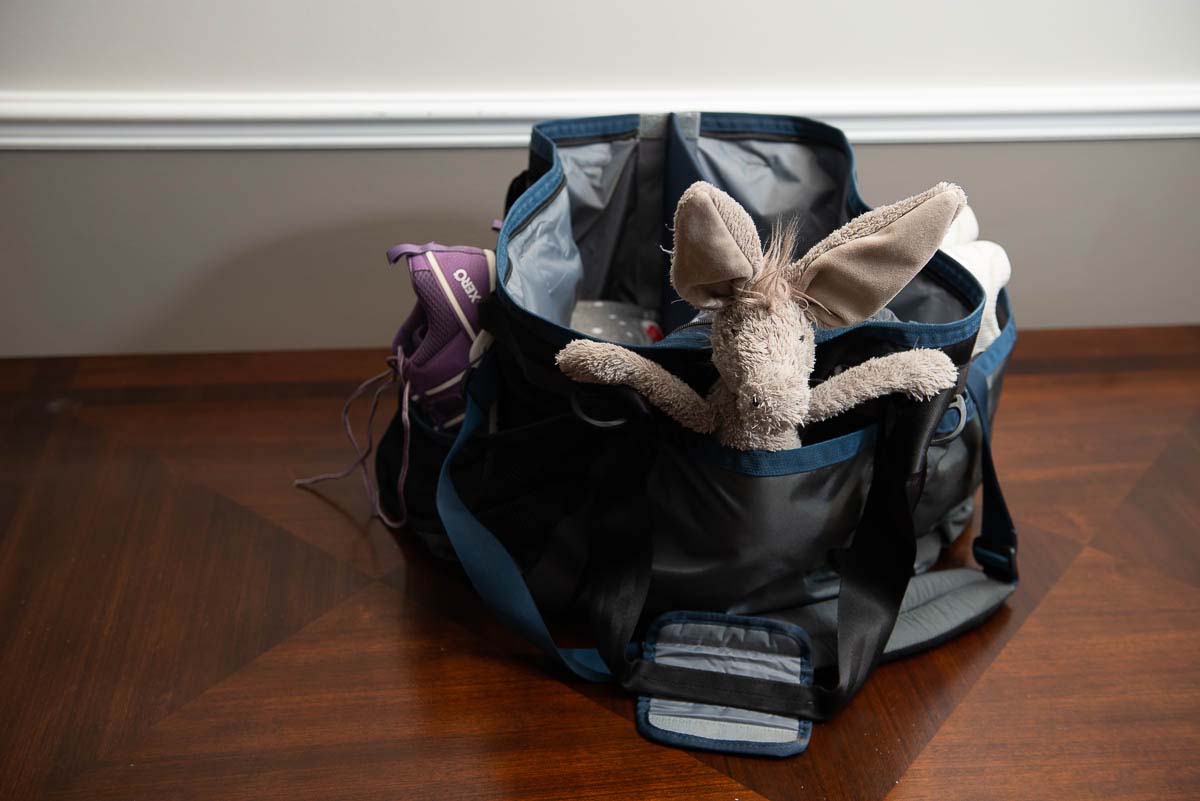 There are numerous pockets in the Freeway Longhaul 50, including four exterior fabric pockets.
The end pockets can easily hold a pair of shoes. This photo above shows a pair of Woman's size nine running shoes with room to spare.
Unlike the Longhaul 75, this smaller bag doesn't include a pocket for water bottles.
7: Durable and Protective Bottom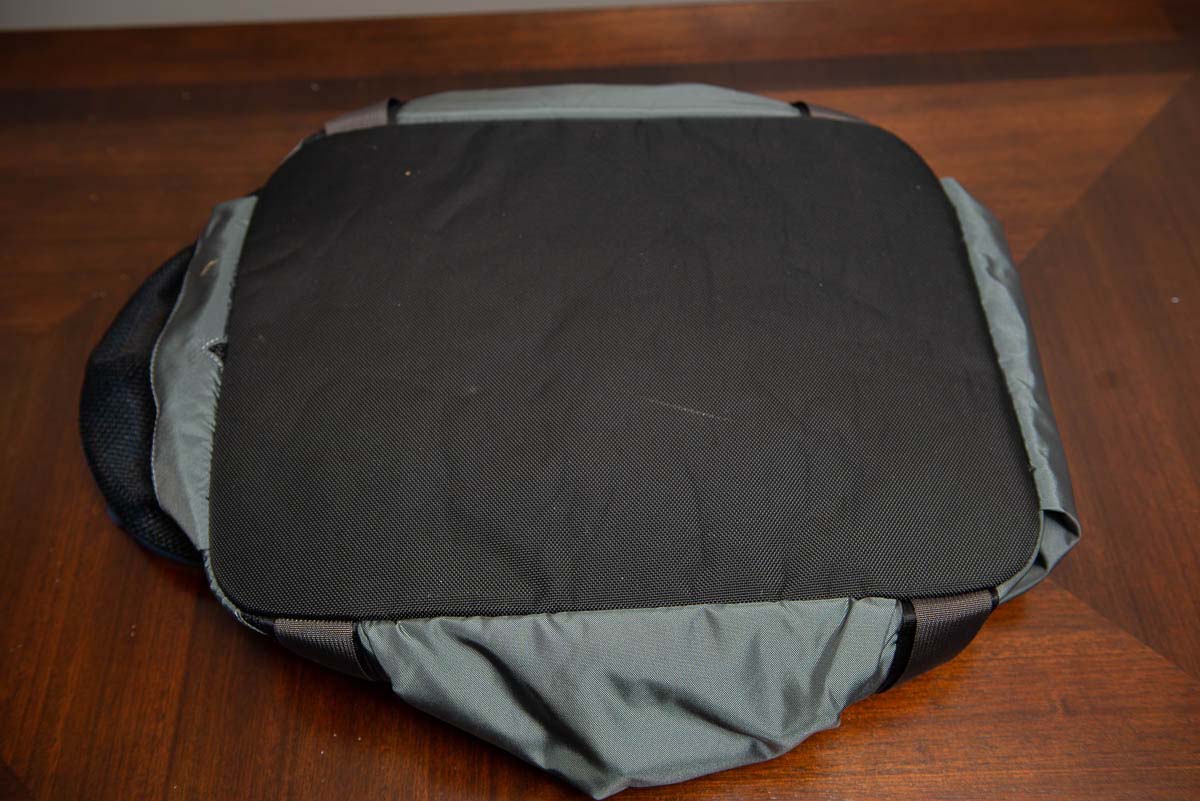 This carryall duffel folds flat, so it stores easily out of the way.
The bottom of the Freeway Longhaul has an extra durable and protective material to protect the contents from moisture and debris. It also lets you carry heavier loads without worrying the bottom will fall out.
How to Use the Freeway Longhaul 50
With a name like Freeway Longhaul, I expect they intended people to use this for road trips or to organize things in their cars. It's certainly great for that, but it can do much more.
Ultimately, it's a place for your stuff that you can carry with you. Toss it in the trunk or a passenger seat for easy access. It's a rugged organizer to use wherever the road leads.
What's Missing from the Freeway Longhaul 50?
This bag doesn't have padded pockets, so you may want to invest in some cubes for camera gear.
I'd like to see compression straps to secure items within the bag. One on each side of the divider would enhance the Freeway Longhaul 50.
Frequently Asked Questions
Here are some questions people ask about the Freeway Longhaul.
Conclusion: A Great Carryall Duffel Bag
This Freeway Longhaul carryall duffel is a great traveler. It's well-designed with durable materials, like all Think Tank products.
With its full-view top opening, you can easily see what's in your duffel. The zippered top cover tucks away to get out of your way. There are six rings for multiple shoulder pad attachments, and handles on four sides make it easy to carry your gear.
It's an excellent carryall duffel I use regularly, and I'm happy to recommend the Think Tank Freeway Longhaul 50.
Looking for a different type of travel bag?
There are plenty more Think Tank travel bags and you can find them on this article. Just click the button below.