Affiliate Disclosure: We earn a commission if you purchase through one of our links at no additional cost to you.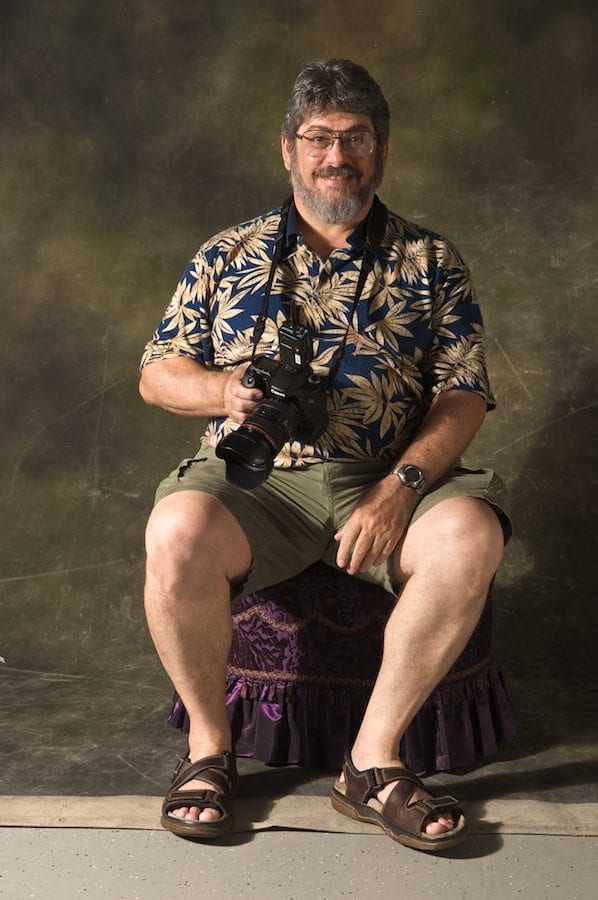 Which Camera Should I Get?
I've been giving thought to which camera I should get next. There are two on my radar and each one solves a different problem for me. Of course, being torn between wanting two different things is a problem of it's own. When that happens, there's a quote from Kelly Bundy on the old "Married…with Children" show that always comes to mind.
"I'm sitting on the horns of an enema."
Both of the cameras I'm considering have been out for a while, even long enough for some refurbished models to hit the shelves.
Nikon's D800
Sony's NEX-7
These are very different cameras that solve different problems for me. Mind you, my Nikon D700 works just fine. It's not giving me any problems at all. So why am I wondering which camera I need when I have one that works fine? That's where the problems come out to play.
As much as I like my D700, it's heavy. The lenses for it are also heavy. It's really cool that this camera has such great low light performance that it can practically see in the dark. I also love the controls that I can change quickly without having to dive into menus. On the other hand, it's a pain to lug around all day and it's rather conspicuous. Many people see it as a "professional" camera. That's the excuse they give when someone tells you that you can't take a picture with your camera, but they ignore the tourist next to you with a small point & shoot camera. Having a light camera that is relatively inconspicuous and takes great photos can be a tremendous advantage. The Sony NEX-7 does all of those things, and it doesn't suck that the body-only price is a third of the cost of the Nikon D800.
However, the D800 is just a luscious camera with large files, rich colors and outstanding quality. It also shoots at a native ISO 100 and goes down to ISO 50, where my D700 has a native ISO of 200. That's very handy for some of my portrait photography. I also like the large range of auto-exposure bracketing with the Nikon. Some folks have complained that it takes a photo at every stop, but that's the way I prefer to use it.
The Sony NEX-7 had an undesirable limit for auto-exposure bracketing when it came out. Three exposures, not even a full stop apart. For someone who likes to do HDR, that's just a bit of extra work. Doesn't mean that you can't work around it, but it's not as convenient as the Nikon auto-exposure bracketing. When Sony recently released a firmware update to change it's bracketing to use whole stops – even to skip by two whole stops – plenty of owners were very pleased. Even more importantly, they wondered why in the world Nikon couldn't (or wouldn't) release a firmware update to give its cameras the same ability to shoot brackets in two-stop increments. Although I may like using each stop, others with the D800 were consuming card space for exposures that they didn't need for their workflow. At 75mb per exposure, that space adds up.
The NPS Attraction
There's another part of buying Nikon that attracted me, but was recently cast into doubt. One of the criteria to become a member of Nikon Professional Services (NPS) was to have two professional bodies and three lenses. I have the glass, but I sold off my D200 and lacked another body. Despite the fact that it's just common sense to have a second body in case one fails, the other thing that weighed on my decision was getting into NPS. I apparently had a misconception as to what benefits that would provide, though.
A couple of days ago, I read a post by Trey Ratcliff about his bad experience with Nikon Professional Services. You can click through to read his article, but the short story is that he had a couple of situations where his gear needed repair and NPS refused to help him. My understanding was that NPS helped its members with expedited repairs and early access to new gear. However, he couldn't even get his new camera before a friend got his at retail. His experiences make me wonder just what the hell advantage one should expect from NPS.  According to their web site:
Nikon Professional Services provides valuable assistance for pros in every segment of the photography field, including newspaper, industrial, police and forensic, medical photography, commercial studios, audio-visual production houses and even special movie productions.And, of course, we've long been known for our intensive coverage of field events. NPS is also available to work with national photographic organizations offering advice and assistance, demonstrating the latest Nikon products, and lecturing on various photography topics. Let NPS help you take the world's greatest pictures. Nikon understands that your product is very important to you. To expedite servicing your product, you may access Nikon Professional Services is available only to bona-fide, FULL-TIME professional photographers. There are absolutely no costs involved in joining NPS, only important benefits designed to help you.
Grammatical mistakes aside, this description is fairly vague. There's a reference to providing expedited service for your products, but Trey's experience with a couple of Nikon products was anything about expedited or even serviced. Basically, he now has a broken camera and lens that NPS refuses to fix. How is this a benefit to bona-fide, FULL-TIME professional photographers? Based upon the responses I've ready to Trey's story, Canon provides a much better service for its professional customers. This isn't a factor in favor of getting the Sony NEX-7, but it's one less factor in favor of getting a Nikon D800.
I'm glad that Trey shared his experience. It's changed my perception a bit about my next camera decision. Now my decision is a bit simpler. Do I want a light and inconspicuous camera for HDR, or do I want a camera with lower ISO for portraits? It would be great to have both, but I may end up leaning more toward the Sony solution now.