Affiliate Disclosure: We earn a commission if you purchase through one of our links at no additional cost to you.
When it comes to finding the best camera under 1000 for video, there are a lot of factors to consider. You need to think about what type of videos you will be shooting, what features you need, and your budget. That's why we put together this list of the 10 best cameras for video for under $1000!
What is the Best Camera Under $1000 for Video?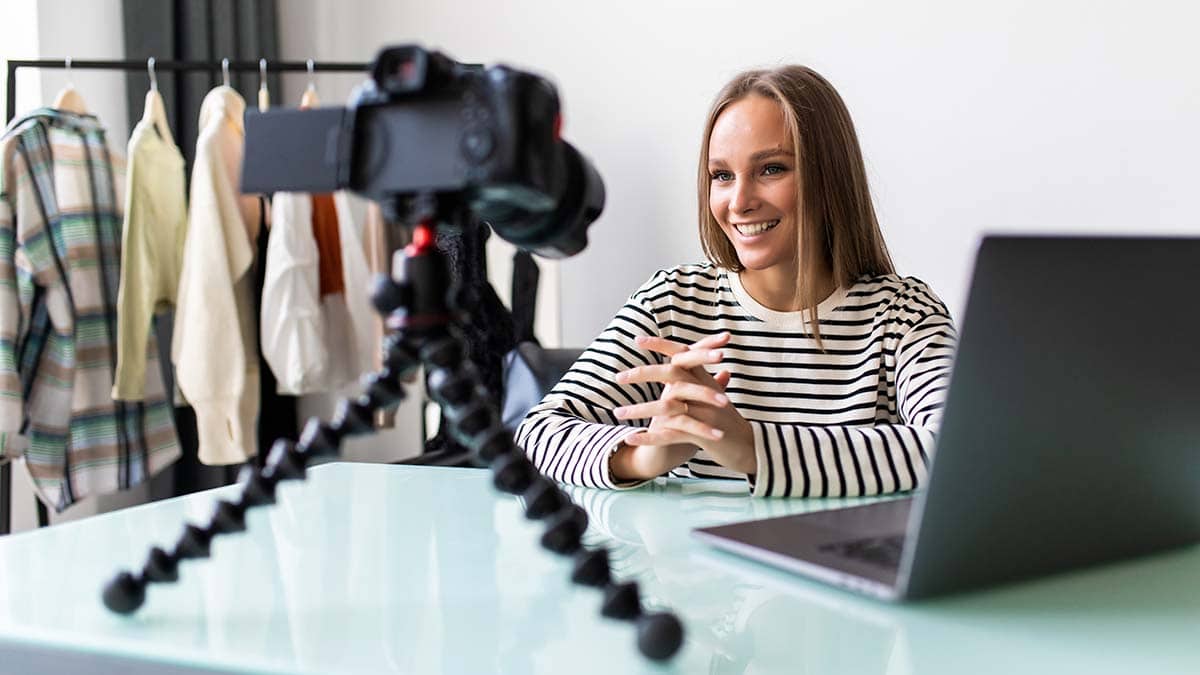 Different types of video cameras are listed here because you need the right tool for the job. After all, you wouldn't use the same camera to record a wedding as for skydiving.
That's why there's a selection here to help you find the best camera under $1000 for video that suits your purpose and style of recording.

How Do You Choose The Best Camera for Video?
The good news is that every camera on this list can help you create professional-quality videos. Some have advanced features like image stability to avoid camera shake that causes blurry images. Instead, you can shoot videos with smooth motion instead of bouncing around as you walk with a video camera in your hand.
Choosing the best camera doesn't have to be hard if you know what's important to your needs.
Here are some criteria to consider for the best video cameras.
1: Consider the size and weight of the camera
Do you plan to use this camera on the go as a handheld device or will it spend most of its time on a tripod?
People on the go likely want a compact camera for recording videos. Handholding a heavy camera doesn't provide the excellent image quality you want if you struggle to hold it up.
Size and weight aren't a concern if you're creating video footage on a tripod or using your camera as a webcam.
2: Do you need image stability?
Image stability is a feature that some of the best video cameras have to reduce camera shake. This is handy if you plan to move around a lot or shoot moving objects.
You can find image stability in the camera body or possibly with some lenses. It's a great feature for creating high-quality videos while handholding the camera.
However, it's not a feature you need on a tripod since that provides a stable platform,
3: Do you need a tilting screen?
Many modern cameras come with a tilt screen, particularly mirrorless cameras and point-and-shoot cameras.
Tilt screens allow you to compose your scene when the camera is at an awkward angle that may prevent you from looking through a viewfinder. With some cameras, there is no viewfinder, and you can only see through the LCD.
It's helpful to monitor yourself on camera if the tilting screen can flip around to view.
Not all cameras have tilting screens. Action cameras, like the GoPro Hero 10, work well without them. If you're connecting your video camera to a computer, you may prefer to monitor yourself with video recording software on a large computer monitor.
Ultimately, your need for a tilt screen depends upon how you intend to use your camera.
4: What video resolution do you need?
All of the cameras on this list can capture full HD video resolution. Many can also capture 4K resolution but may have some limitations.
For example, video recording at 4K may have a limit of frames per second. Other cameras may crop the camera sensor capability to provide a reduced angle of view at 4K.
Full HD video is great for courses or a webcam. Filmmaking cameras likely need 4K resolution at 24 frames per second for a cinematic look. Slow-motion may require as many as 120 frames per second to avoid a jittery result.
5: Do you need interchangeable lenses?
Interchangeable lenses may come with cameras with APS-C, Micro Four Thirds, or Full Frame sensors.
The advantage of interchangeable lenses is the ability to select the optical quality of your results. You can find lenses with wider apertures than most fixed-lens cameras. Other advantages are better optical zoom lens options.
On the other hand, interchangeable lenses are more equipment to lug around and may allow dust to get inside the camera body and onto the sensor.
Fix lens cameras trade potential optical quality and flexibility for ease of use, lightweight, and compact size. If you go with a point-and-shoot camera, expect a fixed lens.
6: Is it an affordable camera?
With a list of cameras under $1,000, you should be able to find the most affordable camera for your budget.
Some of the cameras on this list come with either a fixed or a kit lens, and others are body-only. The best camera is the one that does what you need at a price you can afford.
7: Does the battery last long enough?
The battery is the main concern for those who need a video camera on the go. If you run out of power while recording, you may miss out on an important event.
You can carry multiple batteries and swap them out as needed, but you have to manage your use to avoid power drain at the worst time.
If you need your video camera indoors or where you have power, look for a video camera that has a dummy battery. That's often a 3rd party accessory where one end fits in the battery compartment of your video camera, and the other end plugs into AC power.
I use one of these with my Nikon Z50 for YouTube and Zoom meetings.
Why Choose Mirrorless Cameras?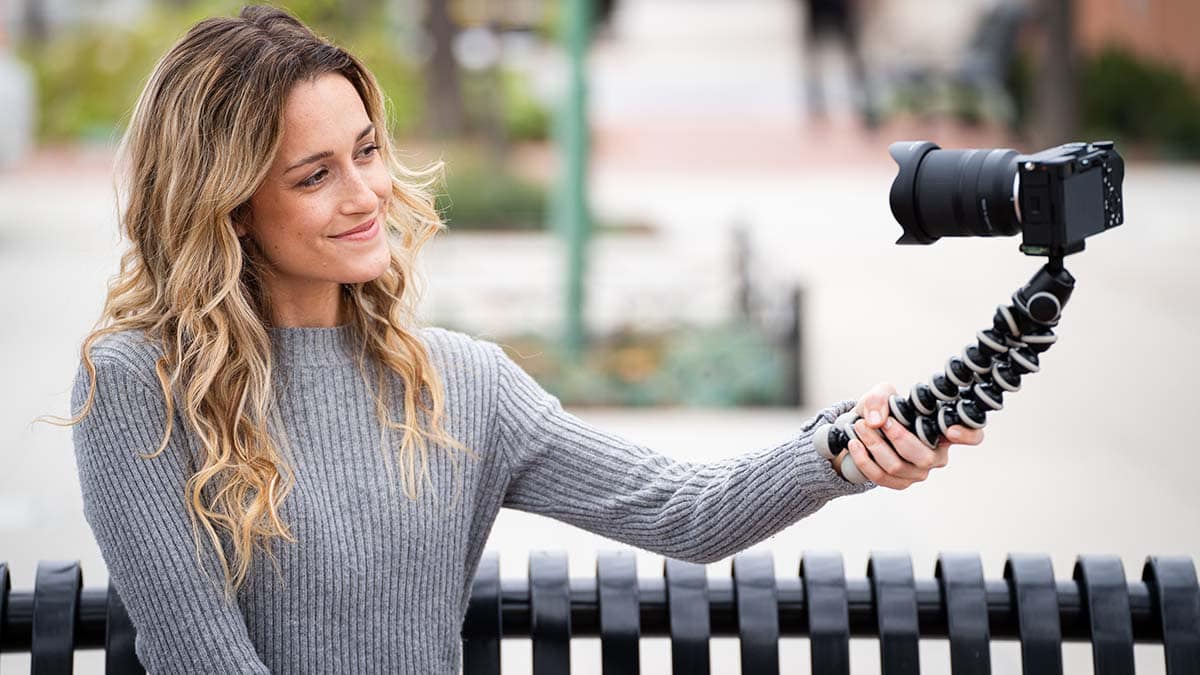 Mirrorless cameras are popular for video because they are small, lightweight, and have great features.
Another important feature is the absence of a video recording time limit. Many DSLR cameras have a 30-minute limit to operate as a video camera
Hardware manufacturers can avoid paying a 5.6% WTO tariff to all video cameras by limiting the recording length.
Mirrorless cameras often escape this limitation because it's a different class than a DSLR, so it isn't subject to tax. The Sony a6400 can record for 13 hours if it has sufficient power.
Why Choose a DSLR Camera?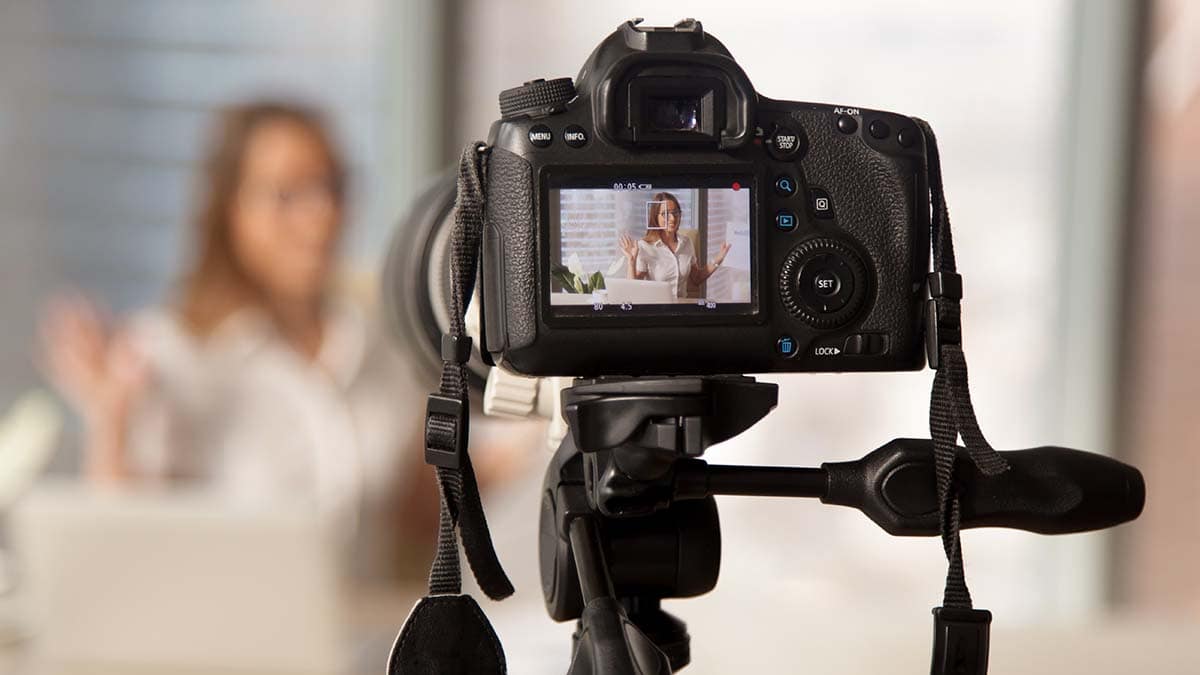 Most DLSR cameras have a 30-minute time limit to record video. However, that limit does not apply when used as a webcam or to stream video. It only applies when you record video to your memory card.
The best camera is the one you can use for your purpose. If you don't need to record to the memory card, a DSLR camera may be an excellent choice if you also use it to shoot photos.
The battery life is longer than a mirrorless camera because it doesn't need to power an electronic viewfinder or make as many demands on power as a mirrorless camera.
There are also plenty of lenses and accessories available to use.
Summary: The Best Camera Under 1000 for Video
Looking for the best video camera under $1000? This article lists the best options for you, depending on your needs.
If you're looking for a camera that is easy to use and doesn't require interchangeable lenses, then a fixed lens or point-and-shoot camera is a good option.
If you need a camera that can record in 4K resolution or high-speed slow motion, you'll want to consider a DSLR or mirrorless camera. The best video camera is the one that meets your specific needs and fits within your budget.
You may start with an entry-level camera at this price point, but that doesn't mean you can't get a cheap camera under $1000 that delivers outstanding results.