Affiliate Disclosure: We earn a commission if you purchase through one of our links at no additional cost to you.
Do you want to start a podcast but don't know where to start regarding equipment? Don't worry; we've got you covered.
In this article, we will discuss the best budget microphone for podcasting. There are a lot of different microphones on the market, and it can be tough to decide which one is right for you. That's why we created this article: so that you can find the best microphone for your needs without spending a fortune. Keep reading to learn more.
What is the Best Budget Microphone for Podcasting?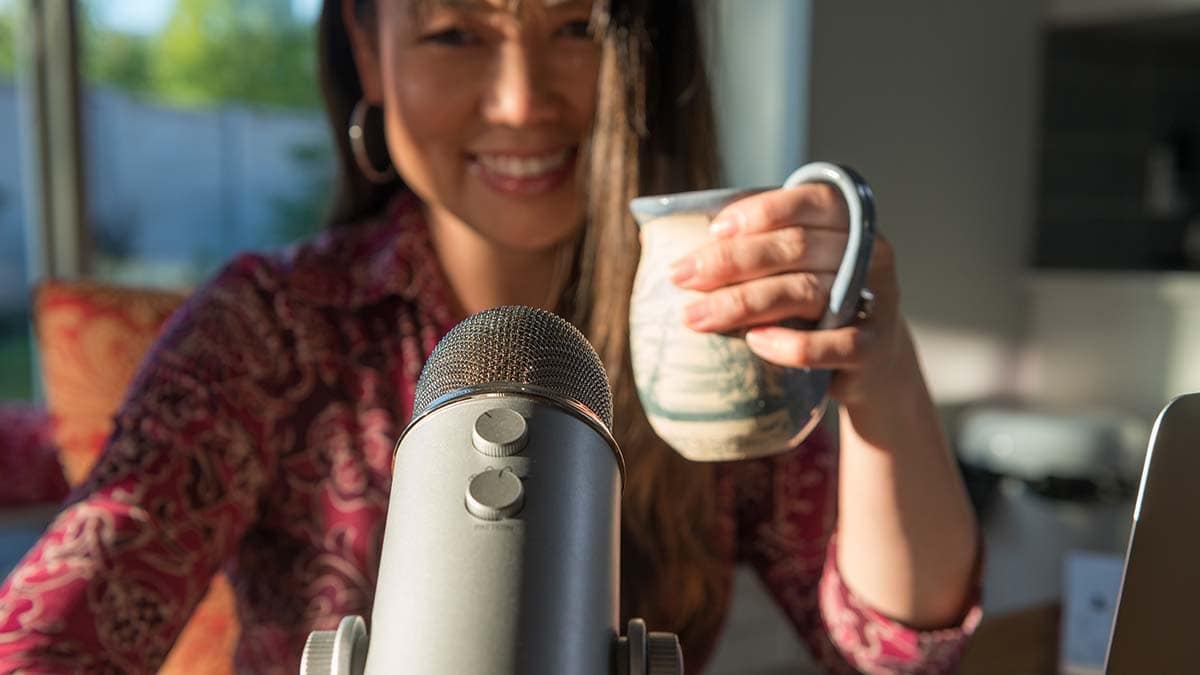 I did a lot of microphones research before starting our photography podcast.
Here are some of the best budget microphones for podcasting or home recording.

What is a Budget Microphone for Podcast?
Budget microphones are under $200, but don't confuse budget microphones with cheap microphones.
The objective is to get a good sound at an affordable price. With that in mind, I've avoided listing cheap microphones under $50. In my experience, the dreadful sound from a cheap microphone isn't a good value, and you spend more money to replace it.
You can get a great mic under $200 that may work as well for you as some expensive microphones. Spending more doesn't always result in better results than an inexpensive solution.
Some popular expensive mics also require you to spend additional money on audio interfaces or other accessories to add phantom power and make them usable.
Something like the Audio Technica AT2020 mic works simply with USB connectivity and has a very nice audio output.
The best budget microphones deliver the desired results at a price you can afford.
How Do I Choose the Best Budget Microphone for Podcasting?
When choosing the best budget microphone for podcasting, you'll want to consider the following factors:
Let's take a look at those criteria.
1: Do You Want a USB Mic or an XLR Mic?
You must connect your mic to a computer, audio interface, or recording device. The two popular connector types for a mic are USB and XLR.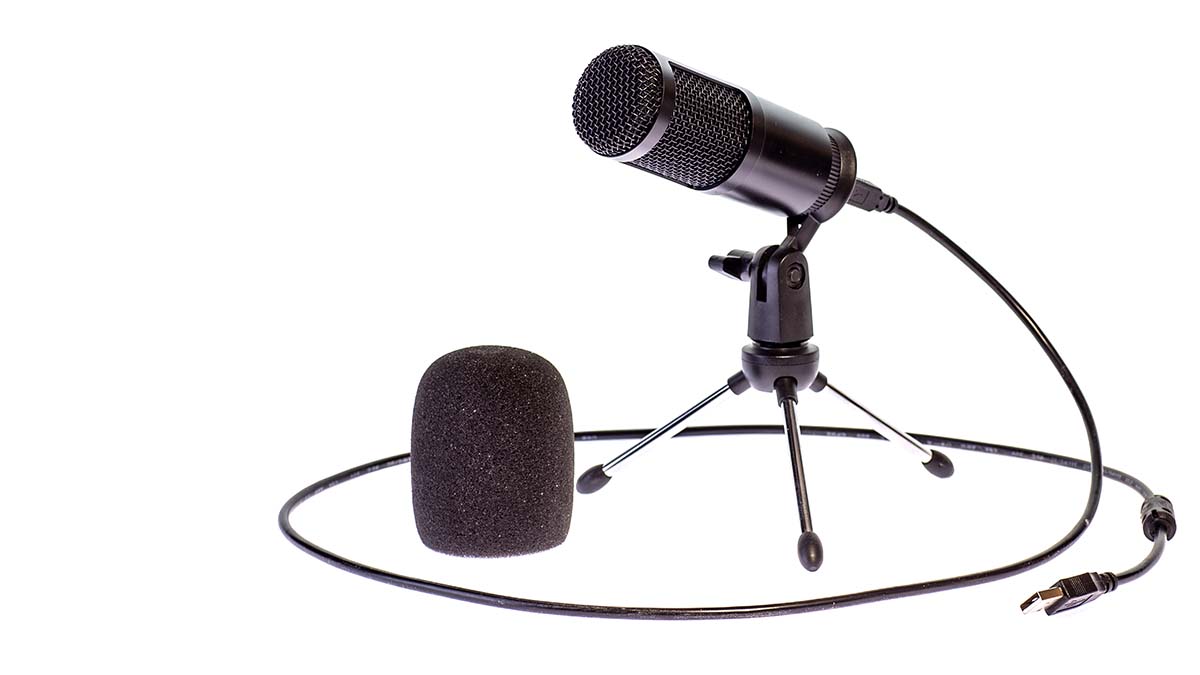 USB microphones are some of the most affordable microphones and are easy to use. Most modern computers have a USB port. Make sure your USB mics use the same type of USB connection as your computer – USB A or USB C are popular.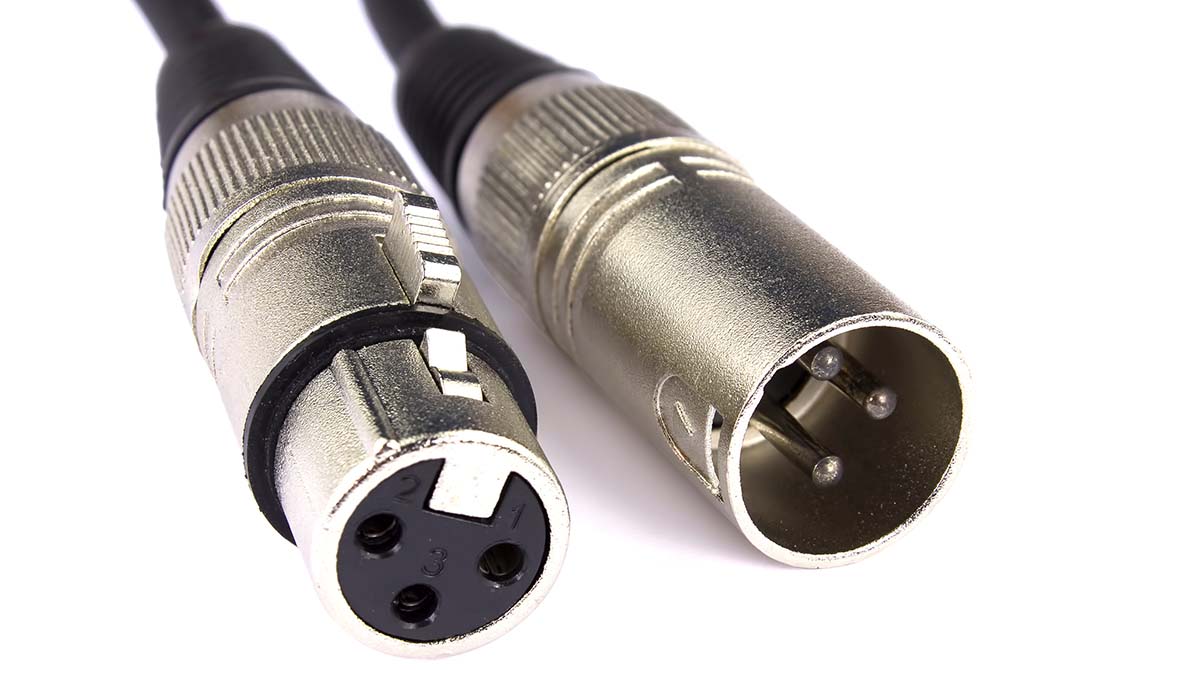 XLR mics use the XLR connector common among professional audio, video, and professional lighting industry. Some portable recorders accept XLR mic connections, but computers require an audio interface to translate the signal from the mic to the computer.
If you don't have an interface for XLR, you may want to keep things simple with plug-and-play USB mics.
2: Does it have good audio quality?
Naturally, we want good sound and recording quality. Some of the issues that may affect your sound from a mic are:
Selecting a quiet environment and using sound-absorbing material helps reduce background noise. A pop filter can prevent plosives and some sibilance.
Dynamic mics reject background noise, whereas condenser microphones are much more sensitive to background noise.
That's the tradeoff, as condenser microphones can pick up much richer detail in your voice or when recording music.
3: What is the best polar pattern?
The best pattern for podcasting is cardioid, which means it picks up sounds best in front of the microphone and rejects noise from the sides and back.
Some microphones have multiple pickup patterns, so you can select which one best suits your needs.
Some budget microphones allow you to switch from a cardio pickup pattern to a 360 or front-and-back pattern that works well for group discussion or capturing sounds around the mic.
5: Frequency Response
Frequency response measures the highs and lows a mic can capture.
A mic with a flat frequency response will accurately reproduce sound without boosting or cutting any frequencies. A wide frequency response means the mic can capture both high and low frequencies.
6: What is the build quality?
When you hold the microphone, does it feel solid? Are the controls easy to use?
You want a mic with good build quality because it means the company spent time ensuring the product would last. A cheaply made mic is likelier to break and will likely have poorer audio quality than a well-made budget microphone.
What are the best cheap microphones?
Although I recommend spending more than $50, there are a few good budget mic options at this price point.
While cheap microphones cannot stand up to professional types, they offer rudimentary features for beginners and hobbyists.
The Shure SM48-LC is a great microphone for lead vocals, backup vocals, and spoken word applications. It has a presence rise that brightens mid-range performance and a low-frequency roll-off that controls the proximity effect. The SM48 includes a shock-mounted cartridge, a steel mesh grille, and an integral "pop" filter.

Pros:

Built-in pop filter

Best for vocal recording

Excellent gain

Cons:

XLR connector only

You must speak close to the mic or use a preamp

Check Current Price

We earn a commission if you make a purchase, at no additional cost to you.

The Blue Snowball iCE USB Microphone is a great option for those on a tight budget. This stylish condenser mic is perfect for your desktop setup and comes with a tripod and USB cable so you can get started immediately.




The Snowball iCE is also a great choice for podcasting, virtual meetings, live transmissions, and any other application where clear audio quality is a must. Powered by Blue's custom condenser capsule, the Snowball iCE delivers crystal-clear sound that is light-years ahead of your built-in computer microphone.

Pros:

The audio is clear and focused with this cardioid recording pattern.

A DSP-free experience gives you an unadulterated signal.

Plug-and-play ready

Cons:

Only 44.1kHz/16 bit

The microphone stand isn't tall enough to reach my mouth properly

Check Current Price

We earn a commission if you make a purchase, at no additional cost to you.

The Samson Go Mic is a versatile and portable USB microphone that is perfect for podcasting, audio for video, or laying down some vocal tracks. The integrated clip design allows you to mount the microphone directly onto your laptop or use it as a desk stand.




You can mount the Go Mic on a standard microphone stand with a 3/8"-19 mic stand adapter. The Go Mic includes two microphone pickup patterns - cardioid (unidirectional) and omnidirectional - so you can choose the best setting for your needs. The cardioid setting captures sound in front of the microphone and rejects sound from the sides and back, while the omnidirectional setting picks up sound from around the microphone.

Pros:

Very clear signal

Versatile stand to mount on laptops, desks, or mic stands

Includes travel case

Two polar patterns

Condenser mic that doesn't require phantom power

Cons:

Lots of plosives and pops

No gain control

The plastic build may get damaged

Check Current Price

We earn a commission if you make a purchase, at no additional cost to you.

The Amazon Basics Professional USB Condenser Microphone works well for recording vocals, instruments, podcasts, home movies, and more. With its excellent sound quality and zero latency output, you'll be able to capture clear, instant audio that sounds great.




This professional USB microphone features three condenser capsules and four pick-up patterns (cardioid, bidirectional, omnidirectional, and stereo) for maximum recording flexibility. Plus, it's easy to use with plug-and-play USB connectivity (no drivers required) and comes with a 4.9-foot USB cable and an adjustable stand.

Pros:

Made from solid metal

Sounds good

Uses standard USB-to-MicroUSB cable

Includes stand

Cons:

No visual indicator on mic for gain setting

Seems to be a Blue Yeti clone

Price may exceed $50 when not on sale

Check Current Price

We earn a commission if you make a purchase, at no additional cost to you.

The Purple Panda Lavalier is a great way to capture high-quality audio on the go. This lightweight and discreet mic is easy to carry and can be used to record vibrant audio anywhere. Just plug it in, and you're ready to go - no batteries, app downloads, or complicated settings required. No questions asked lifetime 100% money-back guarantee.




I own a pair of these lavaliers, which have worked very well, particularly for interviews.

Pros:

Very compact and lightweight

Durable, sleek design

It comes with a bunch of accessories

Good at eliminating noise

Provides clear, high-quality audio

Cons:

It isn't sensitive enough for professional studio work

It has no ON/OFF button

Check Current Price

We earn a commission if you make a purchase, at no additional cost to you.
Summary: Get The Best Budget Microphones For Your Needs
In this article, we've helped you find the best budget microphone for podcasts (and also some cheap mics, too). We reviewed the criteria you can use to choose the best mic for your needs.
Although a budget microphone may not have all of the features of some professional mics, that doesn't mean you can't get a great sound for your podcast, YouTube videos, or other home recording needs.