Affiliate Disclosure: We earn a commission if you purchase through one of our links at no additional cost to you.
Are you looking for a camera to start blogging? Maybe you're looking for an upgrade? Either way, we've got you covered. This blog post will discuss the best cameras for blogging and why they are great choices. Keep reading to learn more!
What Are the Best Cameras for Blogging?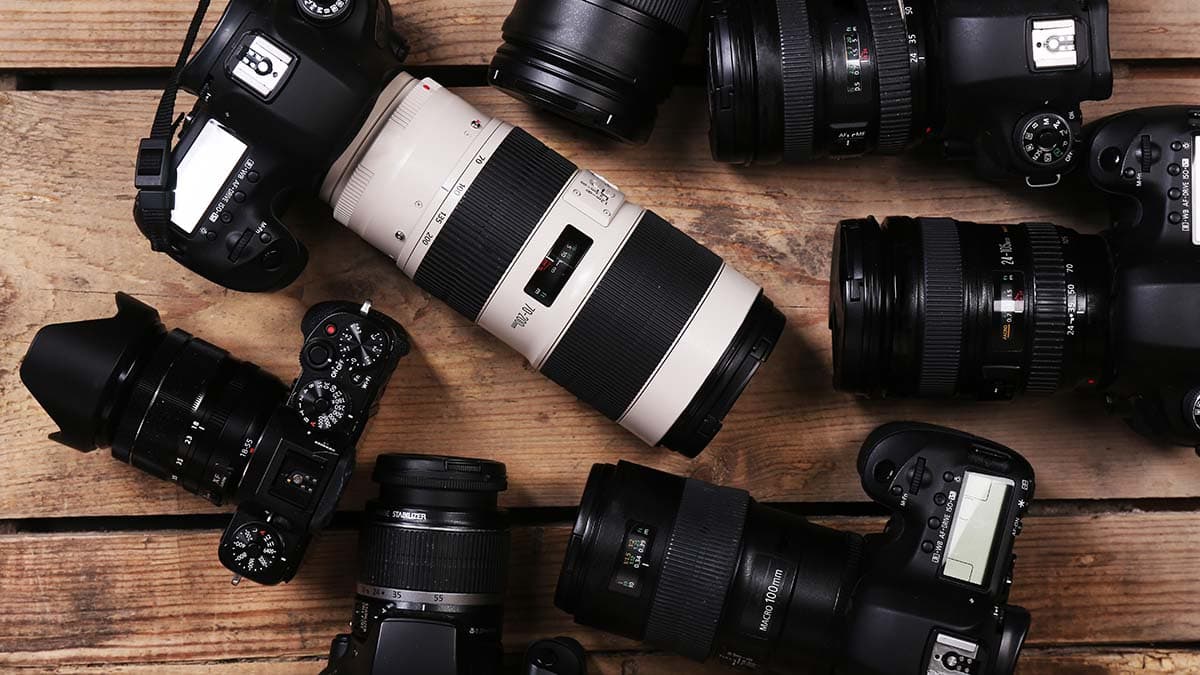 As with many things, one size does not fit all. That's why we're sharing cameras for different needs and explaining what makes them unique. We also discuss different types of bloggers and what criteria to look for when choosing the best cameras for blogging.

What Type of Blogger Are You?
There are so many bloggers and content creators that we decided to cover different types of cameras.
Do you like adventures? If so, you'll need a tough, small-action camera with a broad view.
Are you more into fashion blogging? You will need a powerful camera to pick up great detail and color. It should also be able to accompany you anywhere for on-the-go shots.
If you're a travel blogger, you know it's important to have a camera that can handle being dropped or scratched. Not to mention, the pictures and videos it takes should be high quality. Some bloggers even prefer cameras with WiFi so they can quickly send their photos to their phones and post them online while traveling.
If you're a food blogger, you understand the importance of having a camera that captures close-ups and action shots. And if you also maintain a YouTube channel, you know you need a camera with great video quality and continual power. Otherwise, your viewers will get tired of watching battery changes rather than content.
Different bloggers need different types of cameras, depending on the content they plan to share. For example, a photographer who blogged about dirt bikes would require a different camera than someone in the fashion industry.
Because no one camera can do it all, you might need more than one to get the coverage you want for photos and videos. It's not uncommon for professionals to use multiple cameras at once because every job is different.
1: Travel Bloggers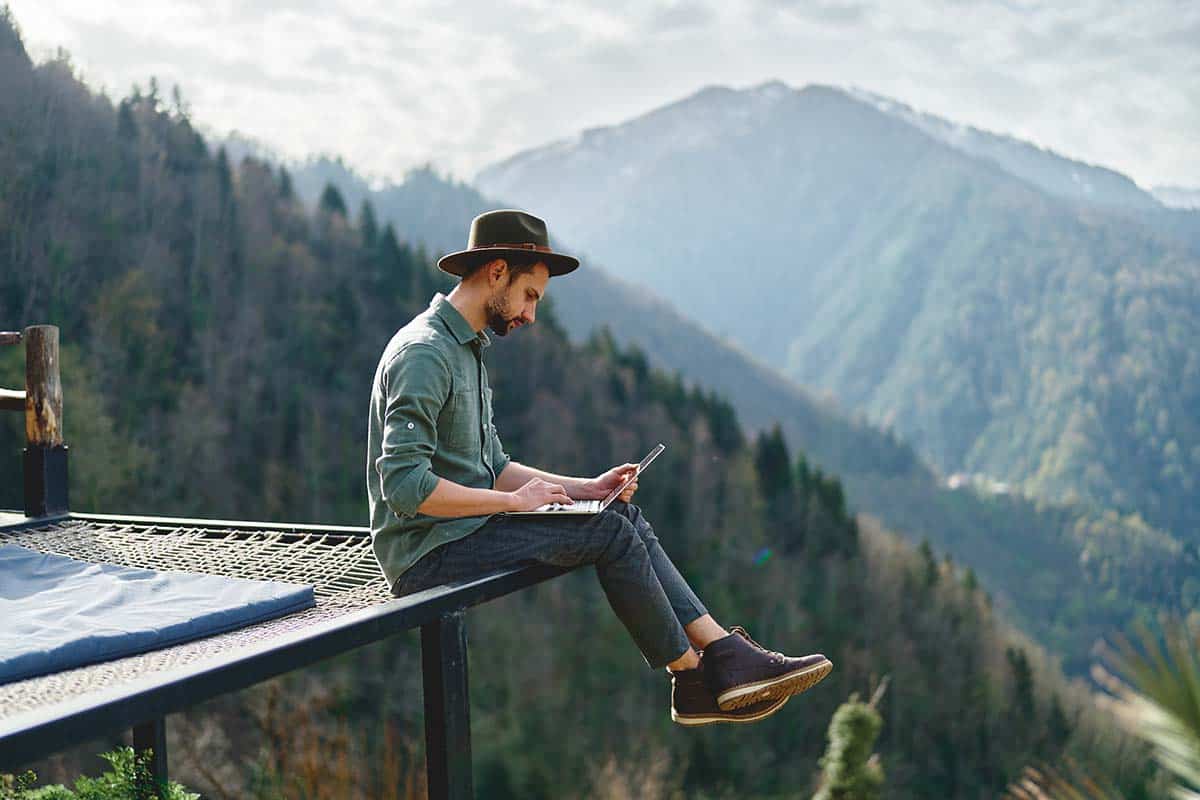 A travel blogger is a digital diarist if you will. They document their travels by sharing photos, videos, and stories of the places they visit and the people they meet.
Travel bloggers need a lightweight and tough camera to document their journeys most efficiently. Furthermore, it should take clear pictures and videos.
Some of the best cameras for travel bloggers include the Sony a6400, the Olympus OM-D E-M, and the Panasonic Lumix FZ80. Each of these cameras is compact yet capable of taking stunning photos and videos. They're also durable enough to withstand the rigors of travel.
2: Action Blogger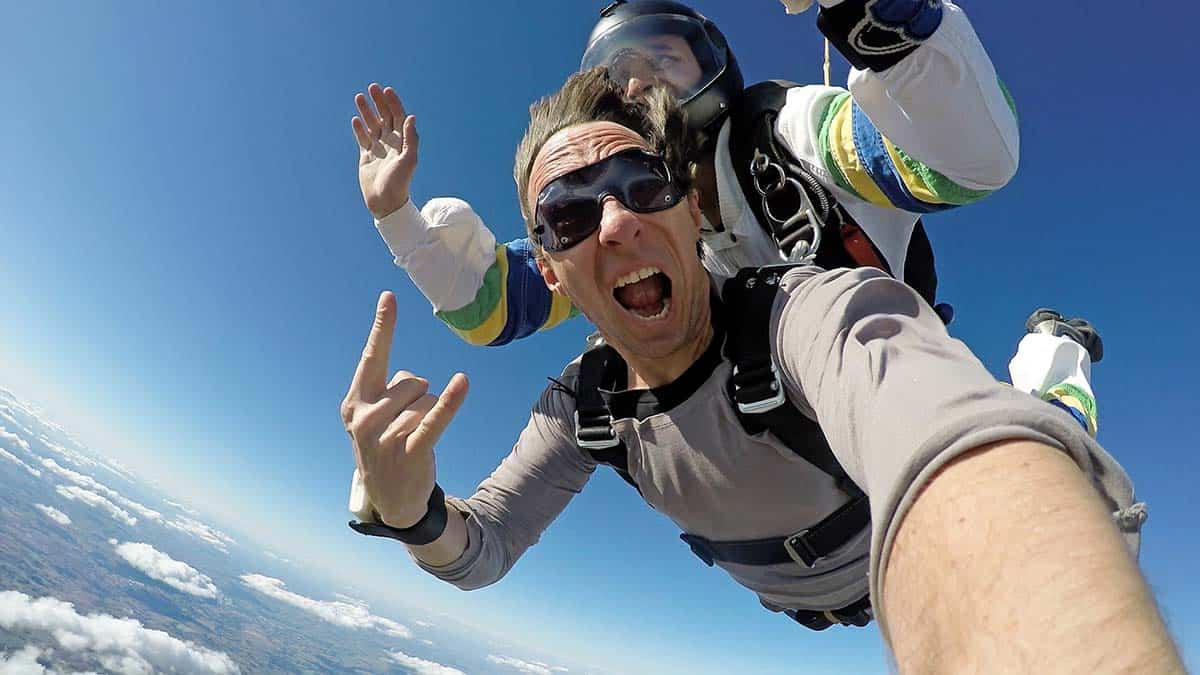 Action bloggers enjoy writing about their daring escapades, often involving outdoor hobbies like hiking, biking, and camping. They frequently document these experiences through photos and videos.
To best capture their adventures, an action blogger needs a small, durable camera that provides a wide angle of view. Some of the best cameras for action bloggers include the GoPro HERO or the Akaso Brave 4.
Not only are these cameras able to withstand tough conditions, but they also produce amazing photos and videos. Plus, their small size means you can take them anywhere without feeling weighed down.
3: Fashion Blogger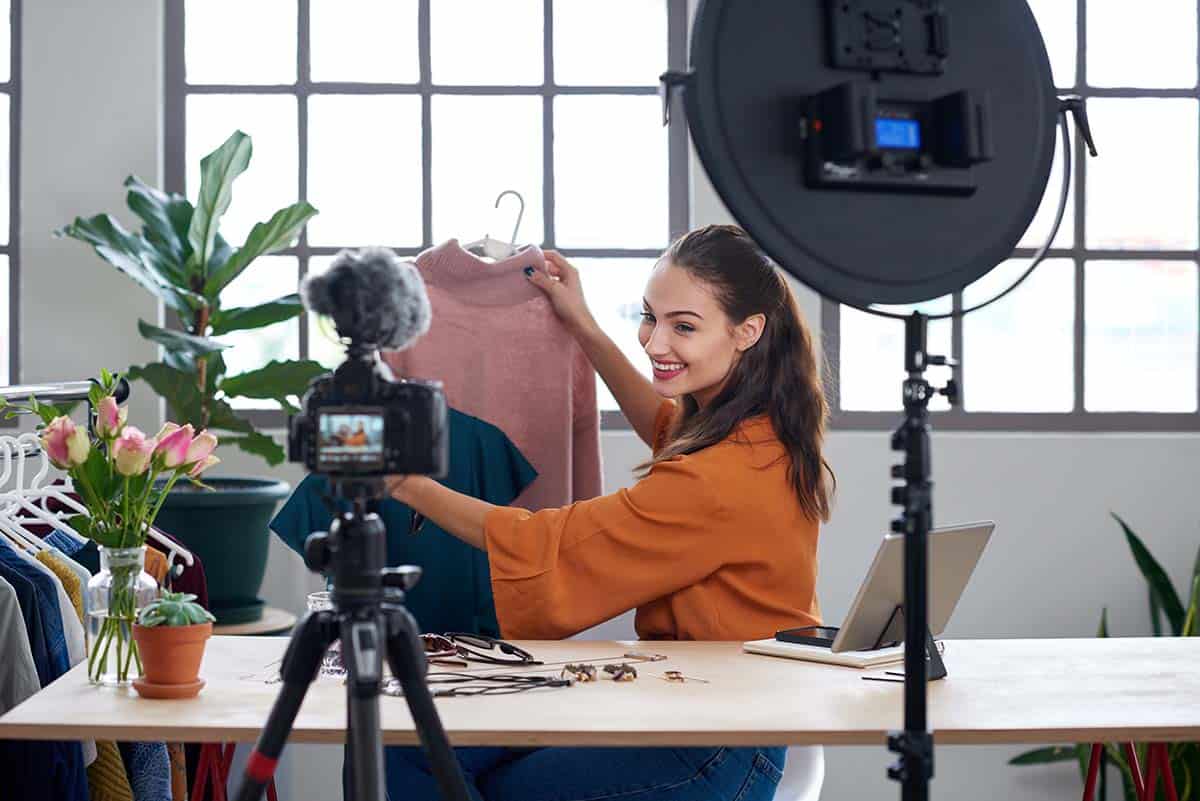 Fashion bloggers are people who share photos, videos, and tips about their style. They might document their outfits, the places they visit, or the people they meet.
Fashion bloggers need a camera that captures great detail and color photos to best capture their style. They'll also want a portable camera to take on the go.
The best cameras for fashion bloggers include the Canon EOS Rebel, the Nikon Z50, and the Sony Alpha a6400. These cameras are capable of taking stunning photos and videos. They're also lightweight and portable, making them perfect for fashion bloggers who are always on the go.
For photos or videos of fashion runway events, a larger camera like the Sony A7iii or the Nikon Z6 II is more capable of fast action photography. They're also better for portrait photos of models wearing fashion pieces.
4: Food or Product Blogger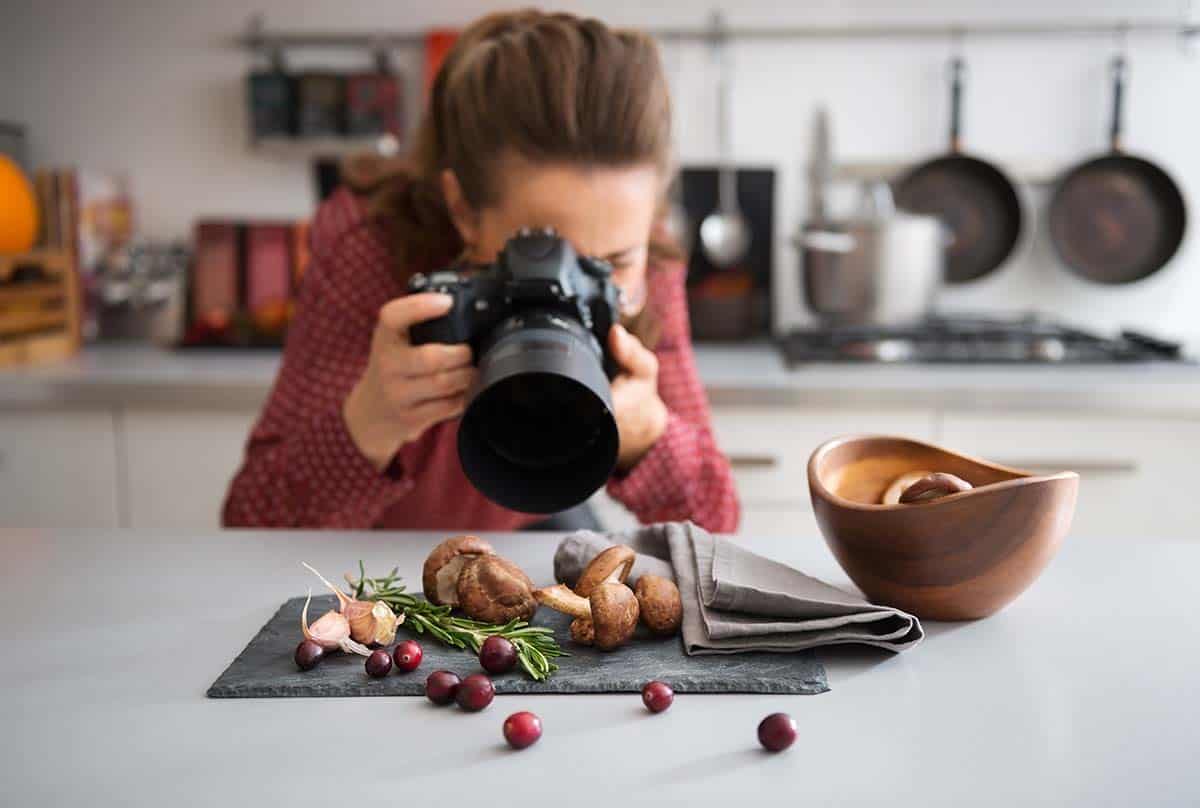 A food blogger covers everything from recipes to cooking techniques, often sharing photos and videos of the dishes they create.
A food blogger's best friend is a camera that can take close-ups and action shots. Not only that, but many bloggers also want video recordings to show how they prepare meals, organize their tools, or even showcase ingredients before the final dish is complete.
The best cameras for food bloggers include the Canon EOS Rebel, the Nikon Z6 II, and the Sony Alpha a6400. These cameras are great for taking close-ups and detailed photos of food. They're also lightweight and portable, so you can take them to shoot on location.
What Makes a Good Blogging Camera?
All choices in photography are a matter of balancing the pros and cons. For example, when choosing the best camera for blogging, you may need to give up some features that aren't as essential to you.
A vlogging camera, for example, needs to be lightweight. An action camera likely needs to be waterproof. The best Camera for fashion or food photography requires amazing image quality.
When picking a travel camera, you might need to pick one with great battery life or choose a cheaper model in case it gets lost or stolen. With any new camera, think about the benefits and features most important for your needs before making any decisions.
Let's look at the factors that help you decide what makes your best blogging camera.
1: Great Image Quality
We all want a good camera with great image quality, but many factors influence high-quality images.
Image quality is based on three main factors: the camera's sensor, your lens, and lighting conditions.
Look for a camera with sharp images and a high dynamic range. Full-frame cameras typically have the best image quality due to the larger sensor size. However, large cameras mean more weight.
That's fine when your camera is on a tripod or using it as a webcam. Size and weight are issues that may not be best for people on the go, like travel photographers.
If you're a blogger, then images are vital for your posts. However, when deciding on the best blogging camera to buy, image quality isn't the only thing you should consider.
2: Image Stabilization to Eliminate Blurry Photos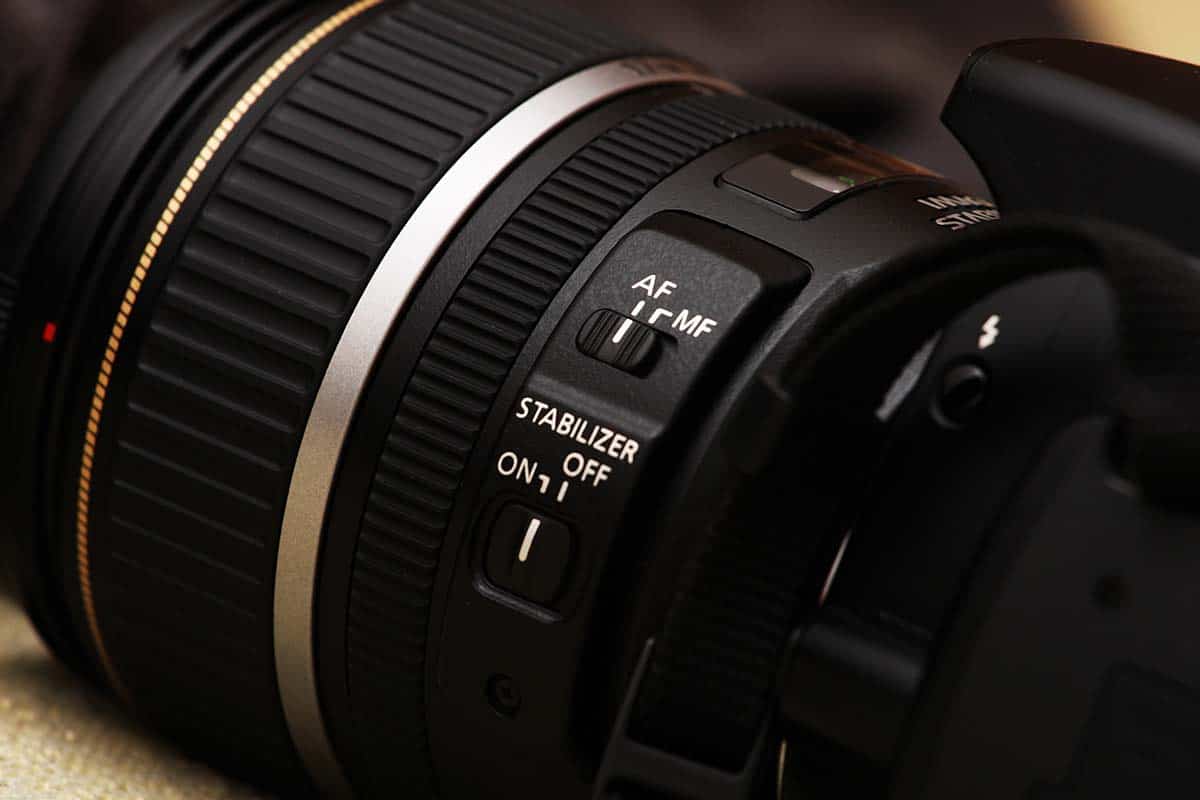 Image stabilization is a function that steadies the camera while taking pictures or videos. This is especially handy when using a long lens or holding the camera without a tripod.
Cameras with image stabilization use gyroscopes and sensors to detect and counteract movement by moving the lens or image sensor. This helps to keep the image or video sharp and clear.
Image stabilization is important for bloggers who want to take photos or videos while on the move. This could be fashion bloggers walking the runway or travel bloggers exploring a new city.
Some image stabilization systems are better than others, so it's worth researching to find the best one for your needs.
Keep in mind that there are two places to find image stabilization. Some cameras have interchangeable lenses, and you may find the feature in different lenses.
Other cameras have built-in image stabilization within the body of the camera, so it works regardless of the lens. In-body image stabilization isn't always as good as lens stabilization, but it's always there.
Look for image stabilization to help reduce blurry photos caused by camera shake.
3: Video Quality
If you're planning to use your camera for vlogging or on YouTube, video quality is an important factor to consider.
The level of detail and clarity in a video is called video quality. The video quality measurement depends on the number of pixels or frames per second. More details in the image mean higher video quality however, it also reduces storage space on your device.
Choosing a camera for vlogging or YouTube doesn't have to be difficult. You should look for a camera with at least 1080p resolution, but 1440p is even better. Most videos are shot at 60fps, but if you want to create slow-motion videos or record action shots, look for a camera that can shoot up to 120fps.
Most cameras nowadays can shoot high-quality video, but some stand out from the rest.
Look for a camera with 1080p or even 4K resolution and high frame rates like 60fps or 120fps.
You'll also want to look for a camera with good autofocus and image stabilization. And don't forget about audio quality.
Some bloggers use an external microphone to get the best sound, but many cameras have decent built-in microphones.
4: Video Recording is Essential
When choosing a camera for video recording, there are a few things to consider.
First, you'll want to decide what format the videos will be in. There are two main formats: NTSC and PAL.
NTSC is the standard video encoding format in North America, Central America, South Korea, and Japan. Conversely, PAL is the primary video encoding system used in Europe, Australia, New Zealand, and China.
If you're planning to record videos for YouTube or other online platforms, you'll want to choose a camera that records in the NTSC format.
The second thing to consider is the frame rate. The most common frame rates are 24fps, 25fps, 30fps, and 60fps.
The frame rate is the number of frames per second that the camera records. A higher frame rate means a smoother video, but it also uses more storage space.
If you're hoping to achieve slow-motion recording or capture quick action, a camera that records at 60fps is best. Most blog videos are filmed at 30fps, though, and produce great content. Lastly, understand what video resolutions there are before making your final decision on a particular brand or model of camera.
The two most well-known video resolutions are 1080p and 4K but existent options like 720p as well.
1080p is full HD and is the minimum resolution you should look for in a camera.
4K resolution is better than other resolutions because it has more detail. Getting a camera that records in 4K might be a good idea so your videos look great.
Remember that 4K takes up more storage space on your computer or mobile device and requires more bandwidth when watching them online.
When choosing a camera for video recording, look for one that records in the NTSC format, has a frame rate of 30fps or 60fps, and has a resolution of 1080p or better.
5: Image Sensor Capabilities
The image sensor is the part of the camera that captures light and turns it into an image. There are two main types of image sensors: CCD and CMOS.
CCD sensors are found in most point-and-shoot cameras and some DSLR cameras. They're good for taking pictures in low light and taking videos.
The CMOS sensor is the standard image sensor in most DSLRs and some point-and-shoot cameras. It excels in taking photos under low lighting conditions, shooting videos and capturing fast action shots.
When narrowing down your camera choices, compare each model's respective sensors – an important factor that often decides a customer's purchase. Look for models with CCD sensors, specifically if you intend to use your camera mostly for photography purposes.
If you're planning to take mostly videos or shoot fast action shots, look for a camera with a CMOS sensor.
Some cameras have both types of sensors, so you can choose which one to use depending on the situation.
6: Lens Mount to Accept Various Lenses
The lens mount is the part of the camera that the lens attaches to. There are three main types of lens mounts: Canon EF, Nikon F, and Sony E. Nikon now have a Z-mount range for its mirrorless cameras. Other vendors have also come out with some new lens mount formats.
Canon EF lenses are compatible with Canon DSLR cameras. Nikon F lenses are compatible with Nikon DSLR cameras. Sony E lenses are compatible with Sony mirrorless cameras.
An important factor to consider when choosing a camera is the lens mount. If you have lenses from a specific brand that you want to use, make sure the camera has the same type of lens mount.
If you don't have any particular brand of lenses in mind, you can choose any type of camera. Remember that you'll need to buy lenses separately unless you choose a camera without interchangeable lenses.
7: Flip Screen Orientation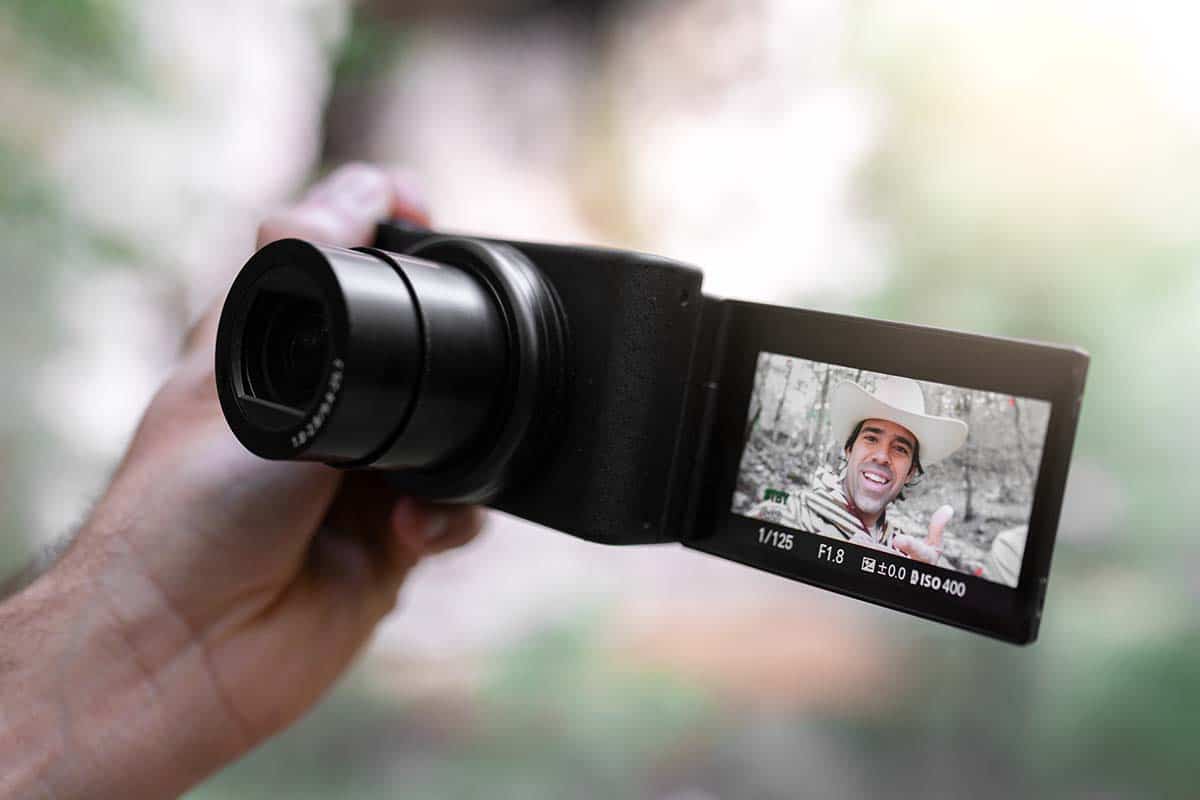 Cameras with a flip LCD screen allow you to see what the lens sees. There are three popular orientations for a screen to flip.
Each orientation has its benefits and problems.
An LCD screen above the camera makes it easy to see but may be blocked if you have an external microphone mounted in the camera hot-shoe.
The Nikon Z50 has a screen that appears below the camera. However, mounting the camera on a tripod blocks the view from this angle. Fortunately, you can get a bracket that has a tripod mount on the side of the camera and permits a clear view of the flip screen.
The LCD screen on the side of the camera prevents problems with other models with screens on the top or bottom. However, you must look away from the lens when recording yourself if you want to see what's being recorded.
Remember that not every LCD screen can flip around. Some remain on the back of the camera whether they can lift off the body or not.
8: Battery Life Matters
Great battery life is one of the most important things to all photographers on the go. We can only carry so many batteries with us. Having a battery die during a video is a problem.
DSLR cameras have better battery life than mirrorless cameras because DSLRs use a mechanical shutter. A mechanical shutter only opens when the photo is taken, while a mirrorless camera uses an electronic shutter that's always open. Consequently, more power is used, which then shortens the battery life.
When choosing a camera, battery life is an important factor to consider. A DSLR camera is a good choice if you plan to take more photos than videos.
A mirrorless camera is a good choice if you plan to take mostly videos or shoot fast action shots.
For people interested in video blogging at home or perhaps creating YouTube videos from home or studio, look for a camera that has a dummy battery to provide continuous power.
9: Continuous Shooting Capabilities
For still photographers, continuous shooting is the ability to rapidly capture photos while holding the shutter down to capture fast action.
For video, continuous shooting is mostly about having continuous power, as we mentioned in the battery life section.
Not all cameras have the same continuous shooting capabilities. Some cameras are better suited for still photography, while others are better for video or fast action.
Reading reviews and comparing features is the best way to figure out which camera is best for you.
To capture fast action with still photos, look at your camera's frame rate and buffer size. You'll also want a camera that can quickly write to the memory card to empty the buffer.
10: Performance in Low Lighting Conditions
Cameras with great low-light performance can shoot near darkness and still produce good-quality images. This is because they have large sensors that gather more light than a camera with a small sensor.
DSLR cameras tend to have better low-light performance than mirrorless cameras. This is because DSLRs have larger sensors and use a mechanical shutter.
Mirrorless cameras use an electronic shutter that can introduce noise into the image, making it more difficult to shoot in low light.
When choosing a camera, consider low light performance's importance to you. A DSLR may be better if you plan to shoot in difficult lighting conditions.
A mirrorless camera may be a better choice if you don't plan to shoot in low light or if you're interested in shooting video.
Your choice of lens also affects low-light performance. A lens with a large aperture allows more light to hit the sensor, increasing your chances of better photos in limited lighting conditions.
11: Camera Size & Weight
Your camera for blogging may be any size or weight. The question is whether the size of your camera becomes an impediment to capturing your favorite subject.
For example, a larger camera may be more difficult to use with small hands. Shooting video in tight spaces may be more difficult with a larger camera. Getting a comfortable camera is one of the most important things to consider. Size, weight, and how it feels in your hands can be deciding factors for your new camera.
A smaller camera may be easier to carry and less obtrusive when taking photos or videos in public. But a smaller camera also has some disadvantages.
A smaller camera may have a smaller sensor, which means it won't perform as well in low light or produce high-quality images.
It may also have fewer features and shooting modes than a larger camera. When choosing a camera, decide what size works best for you and your needs.
Do you want a small camera that you can easily carry with you or a larger one with more features?
It's important to find the best balance of size and features for your needs.
12: Check for WiFi and Mobile Apps
Today's content creators know their audience wants up-to-the-minute content. That's why you may want to look for a digital camera with built-in WiFi and a compatible mobile app.
These features allow you to transfer a photo from your camera to your mobile device to immediately share it with social media services like Facebook, Instagram, and Twitter.
13: Autofocus Capabilities
Autofocus is a key feature for action photography or creating videos. You want an autofocus system that can track your subjects. A good vlogging camera must keep you focused as you move about the scene.
The best autofocus systems can quickly and accurately track moving subjects. The autofocus system should also allow you to choose where the camera focuses. This is important for video as well as still photography.
Some cameras have an eye-tracking autofocus feature that's beneficial for vlogging or taking photos of people. The camera tracks the person's eyes and keeps them focused even if they move.
Types of Blogging Cameras to Consider
They say the best camera is the one you have with you. In many cases, that's the camera phone on your iPhone or Android device. Sometimes a mobile device isn't the right tool for the job, and it's time to buy a new camera.
Despite all of the advances in mobile phone photography, they still don't compare to the best cameras on the market.
Whether you need a budget camera or the best mirrorless camera on the market, you can find a great camera for blogging that allows you to control your exposure to get the creative results you need.
That means you control:
Those variables allow you to make creative decisions with your camera, which makes a good camera.
1: Action Cameras
An action camera is a small, lightweight camera designed to be mounted on helmets, bikes, cars, or other moving objects.
Benefits of an action camera include:
You may need a small camera to mount on your body, bike, car, or surfboard. The camera must be waterproof and weatherproof to endure different conditions and get shots that other cameras can't take.
The GoPro Hero line is the most popular action camera, but other options may work for your needs and budget.
You get a lot of features packed into such a small camera
2: Mirrorless Cameras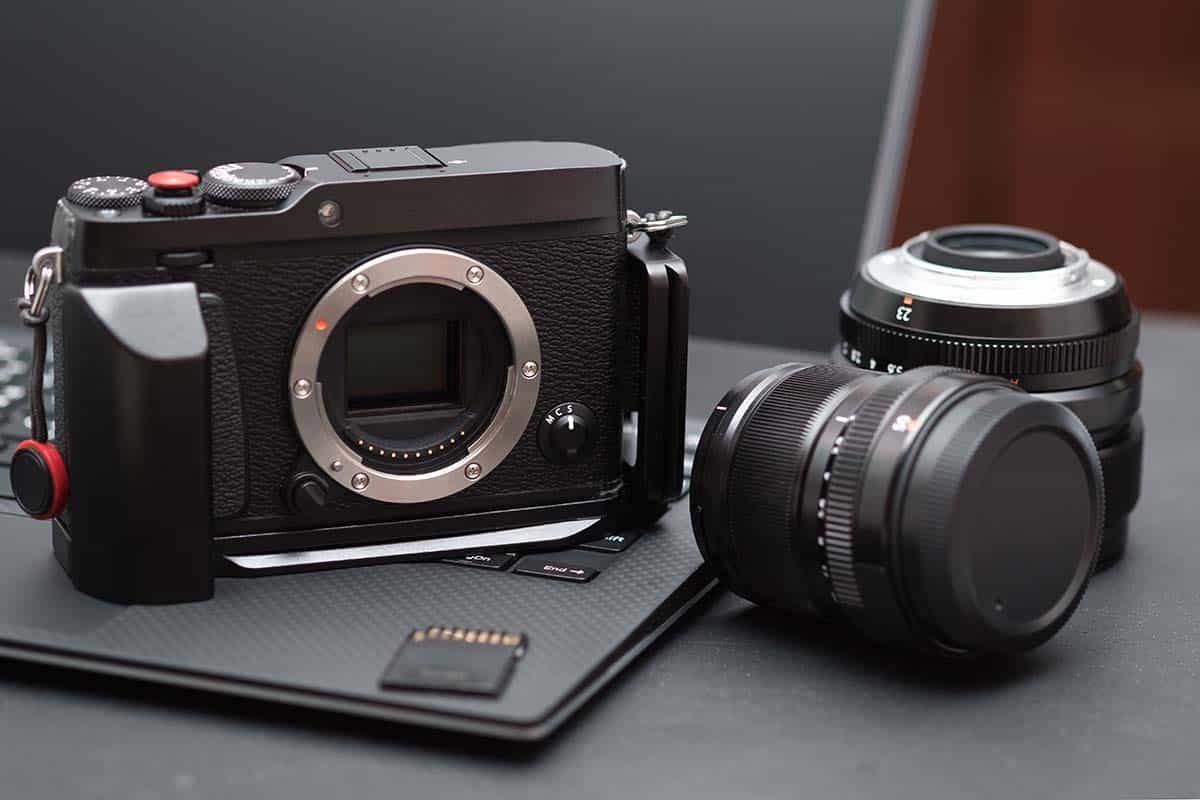 A mirrorless camera is a digital camera that doesn't have a mirror or optical viewfinder. Everything is electronic, which has some pros and cons.
On the positive side, mirrorless cameras can operate silently because there's no mechanical shutter to make a sound.
Mirrorless cameras are great for video blogging, as they don't have the same 30-minute video recording limitations as DSLRs. Sony cameras have a great reputation as the best vlogging camera.
On the negative side, mirrorless cameras chew through batteries to power everything from the sensor to the electronic viewfinder. They don't have the same battery life as DSLRs do.
Mirrorless cameras are the future for most photography. Canon and Nikon have eliminated future DSLR development and will only make mirrorless photography equipment.
3: DSLR Cameras
A digital camera with a mirror is a DSLR (Digital Single Lens Reflex). This mirror helps you see what the picture will look like. It also has an optical viewfinder to help you take pictures.
When comparing DSLRs to mirrorless cameras, the biggest advantage of a DSLR is the battery life. The camera mirror means less power is used, and you can take more pictures on one battery charge.
DSLRs also have a long history, meaning more lenses are available for these cameras. More lenses for mirrorless cameras are coming out, so they're catching up due to market demand.
Some vendors, like Nikon, have an adapter to permit their DSLR lenses to work on mirrorless cameras.
While traditional DSLR cameras are falling out of new development, they are still excellent choices for still photography. A small DSLR, like the Panasonic Lumix, is a great travel camera because of its great battery life, small size, and image quality.
4: Compact Camera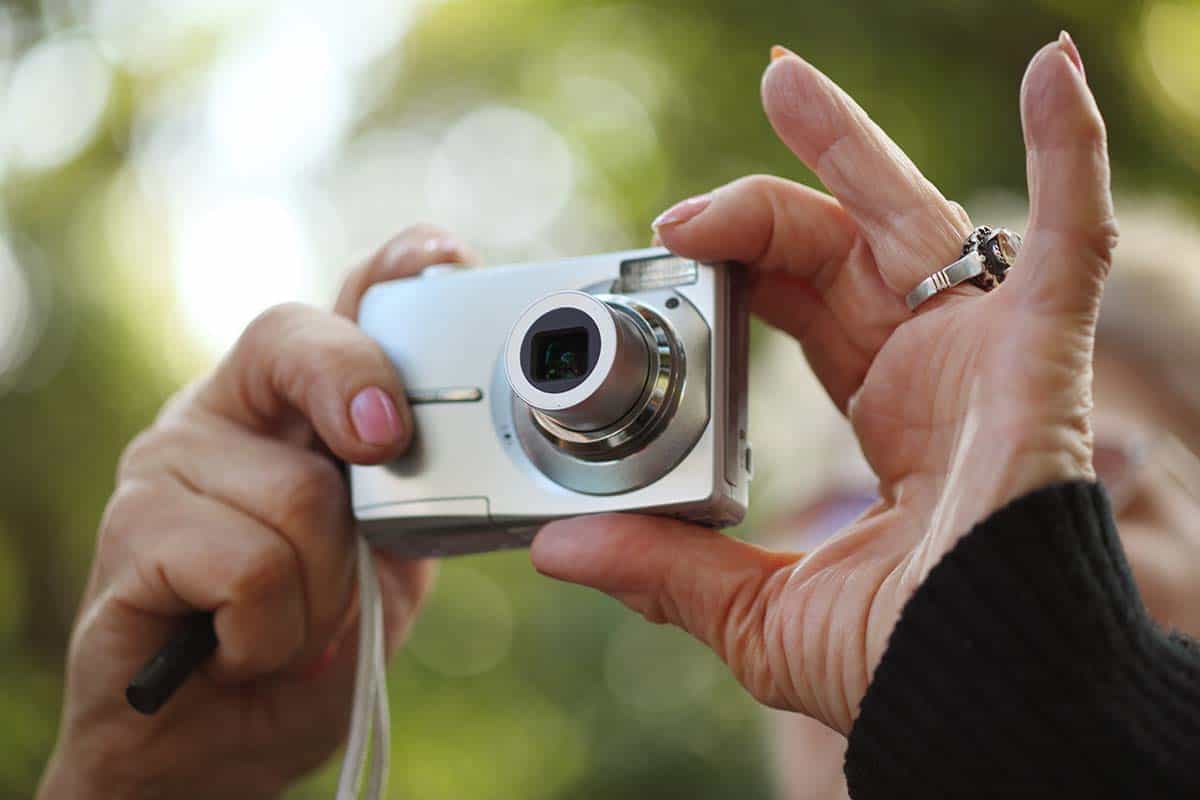 Compact cameras, also known as point-and-shoot cameras, are useful choices when you need something with more range than a mobile phone camera but don't want a heavy camera to weigh you down.
Some compact cameras (point-and-shoot cameras) even can shoot in RAW mode, giving you more control over post-processing your images.
The Canon Powershot G7 x Mark II is one of my favorite compact cameras to use on the go. It has nice video quality and takes nice images in available light conditions.
Some Camera Accessories to Consider
The best camera is worthless without some useful accessories. Here are a few things you need to include with your camera purchase.
1: A Good Camera Bag
Camera bags do more than store your camera. They also protect it and organize your lenses and accessories. They come in different sizes and styles.
I have more bags than I ever imagined, but they all do a different job. Rolling bags are great for carrying a lot of gear on an airplane or studio session. However, they are bulky and heavy.
Many people like backpacks because it's easy to walk around with them, and they can hold as much or as little as they like. The downside is that you generally have to take them off to get inside.
A sling bag or a shoulder bag allows easy access to your camera and equipment while you're wearing the bag. They don't hold as much as a rolling bag or a backpack.
2: Tripod or Stand
A tripod is an important accessory for any photographer, whether shooting video or taking low-light photos.
The best tripods are lightweight, portable, and easy to set up. The Joby Gorillapod is a great option because it's flexible and can wrap around trees or fences.
Your choice of a tripod may require something larger and sturdy for heavier cameras. Those tripods offer more stability than small travel tripods and can withstand wind vibration.
A center rise is an important feature to consider. The riser extends upward from the center of your tripod to allow more height and often allows the tripod's overall weight to be lighter. The downside is that center risers are more susceptible to shaking than a large tripod.
3: Memory Cards
Whatever camera you choose, you need memory cards to store your photos and video. As with most things, there are many options, and you must get the right card that works not only with your camera but also has the capacity and capabilities for your content.
First, check to see which type of memory card you need. There are SD cards, Micro SD cards, Compact Flash, and other types of storage for your camera.
SD, SDHC, and SDXC are the three most common types of memory cards.
Next, you'll need a card reader to import your photos and video to your computer. Many computers have an SD card reader, but you'll have to buy an accessory to read other memory card types.
Some cameras include WiFi and a mobile phone app to transfer so you can post to social media without waiting to get back to a computer.
Check to see what storage capacity you have on your memory card. More storage capacity costs more per card, but it may cost less than buying two lower-priced cards to achieve the same total capacity.
Consider whether you want a large card that puts all of your content in one location or if you want to separate your photos and videos among multiple cards.
Finally, look at the speed of your card. Knowing if your card can write data as fast as your camera sends it is important. For 4K video recording, SDHC and SDXC are your best bet for performance.
4: Extra Batteries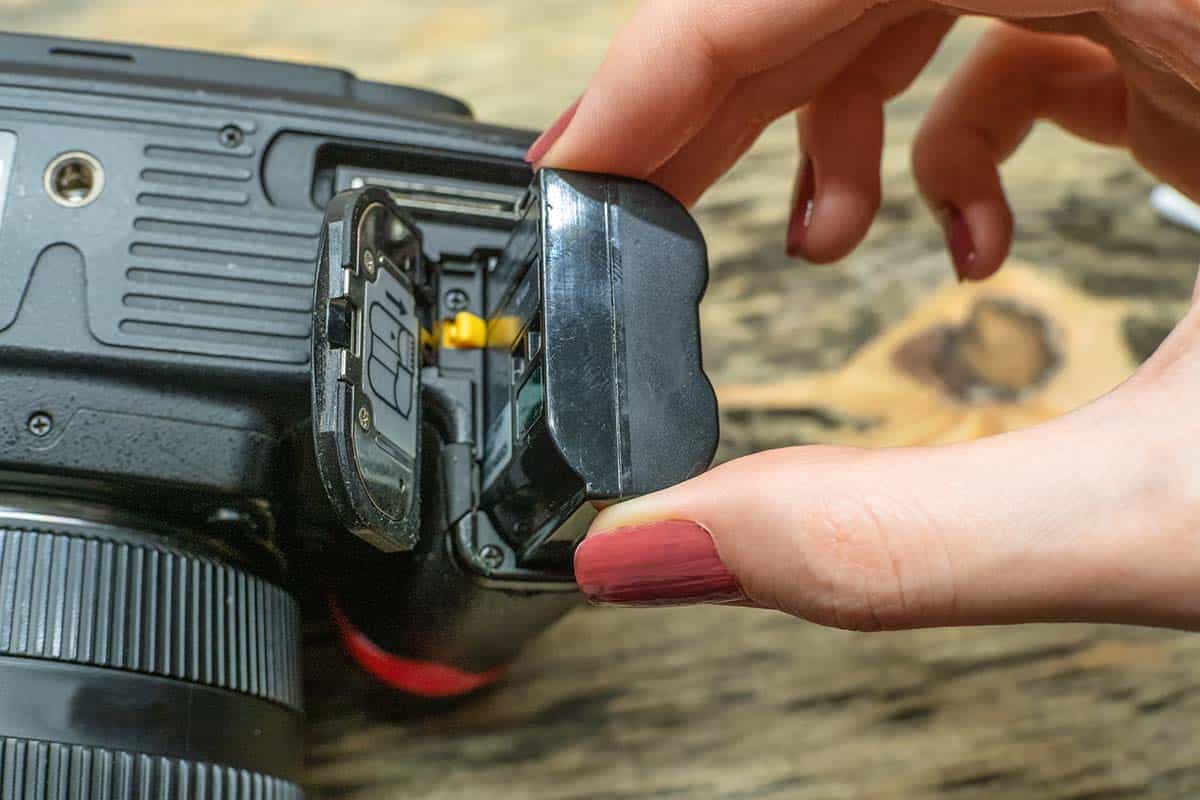 Cameras need power. Ordinarily, you'll want to ensure extra batteries for your camera. Many people went out shooting without a backup battery and ended up with a dead camera.
You can't always recharge away from home, so having extra batteries with a full charge is a best practice.
Camera batteries tend to be proprietary within brands and for specific models. I recommend getting the manufacturer's battery brand because they often design specific features for their camera that 3rd party vendors don't get right.
5: Lens Cloth and Blower
Ask anyone who wears glasses, and they'll tell you that lenses get dirty. You need to clean them, and there are two important accessories.
The first is a lens blower. It's a small rubber bulb that blows air through an attached tube. The idea is to get dust and debris off your lens before cleaning it with a cloth.
The next item is a microfiber cloth to clean any oils or fingerprints off your lens. You can also find lens wipes to do the same job. The benefit of lens wipes is that they're single-use, moist towelettes that can clean your lens.
Conclusion
In this comprehensive guide, we've outlined the best cameras for blogging, depending on your needs. Whether you're looking for an action camera to capture video and photos while moving, a mirrorless camera for great video quality, or a DSLR for still photography, we've got you covered.
We also looked at compact cameras as an option for those who don't want to carry much weight. No matter your budget or needs, there's a camera out there that's perfect for you.
The best blogging cameras are the ones that get the results you need.