Affiliate Disclosure: We earn a commission if you purchase through one of our links at no additional cost to you.
Whether you're a professional photographer or an amateur taking pictures as a hobby, having the right equipment is essential. Outfitting your camera with a high-quality detachable camera flash can make all the difference in capturing great images.
What Are The Best Detachable Camera Flashes?
From built-in LEDs to adjustable settings, there are many options available. To help you decide, here's my list of the best detachable camera flash options for photographers.

What is a Detachable Camera Flash?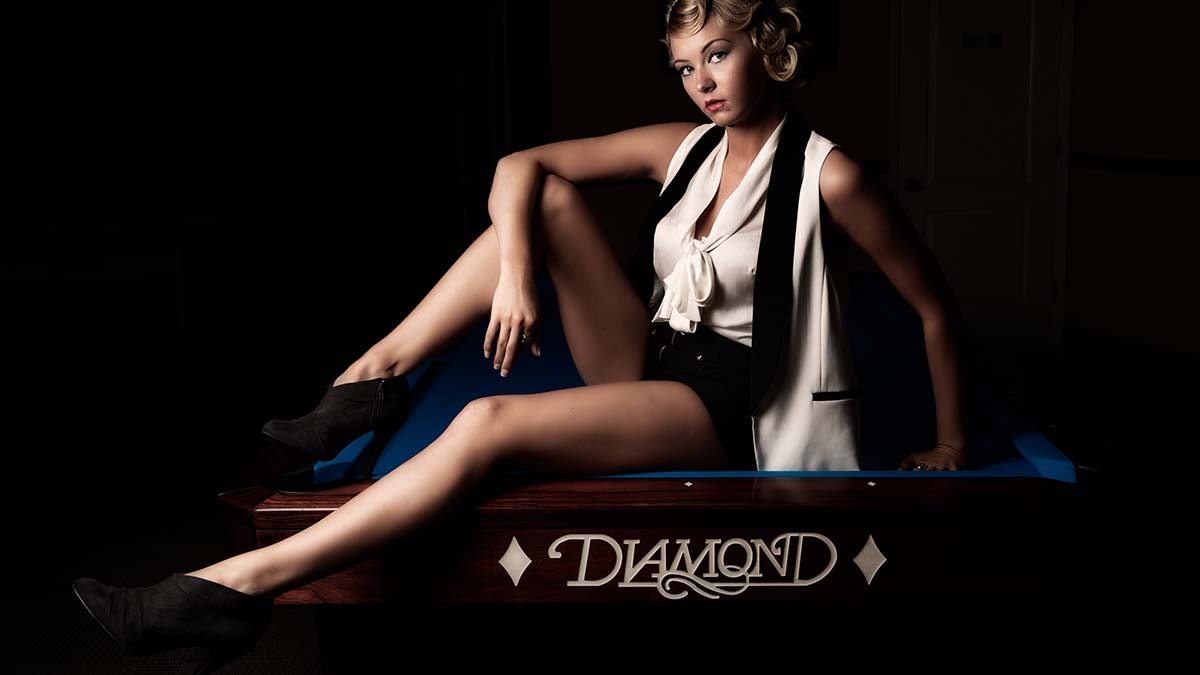 A detachable camera flash, also known as a speedlight, is a portable flash device that can be attached to the top or side of a digital camera. It offers the photographer advantages such as:
A detachable camera flash can also provide an even and balanced light source for better accuracy in capturing images.
A detachable camera flash offers many benefits compared to the camera's built-in flash.
You can change the flash output or use directional flash. A powerful detachable camera flash also offers a horizontal rotation angle to bounce light off a wall or reflector, emulating natural lighting conditions.
Detachable camera flashes are tools that belong in every camera bag. You get more flash output using detachable flashes compared to the built-in flash.
You can also create a multi-flash lighting setup, such as cross-lighting for portraits or covering a dance floor at a wedding so the photographer can move around and rely upon wireless trigger functionality to have remote control of the flash kit.
Criteria to Consider When Purchasing a Detachable Camera Flash
When shopping for a detachable camera flash, several key criteria exist. Factors such as mount type, guide number, flash zoom or head swivel, recycle time, external battery pack support, and TTL capability should be considered when looking for the most suitable device.
Understanding these features can help you choose the right speedlight for your needs and budget.
1: Type of Mount
Check the camera's hot shoe mount and ensure it is compatible with the flash unit. Typically, this is as simple as checking to ensure the version of the external flash works with your mirrorless or DSLR camera brand.
Most flash units are brand specific. Vendor models like the Nikon SB 700 AF speedlight only work with Nikon cameras. Third-party flash products, like Godox, have different versions of the same flash to ensure it's compatible with the hot shoe of each camera brand that it supports.
Not Every Flash is Detachable
Godox makes some amazing flashes that only work off-camera. Check out some other options in this article.
2: Guide Number
In flash photography, the guide number (GN) measures the power of a camera's flash. Specifically, it represents how far the light from the flash will travel to illuminate an object.
Higher guide numbers generally indicate more powerful flashes that can reach objects further away. Guide numbers are usually expressed in a combination of distance and aperture value.
For example, if a specific flash has a GN of 40 at ISO 100, it means that the flash will provide enough illumination for an object standing 40 feet away if the aperture is set to f/4.0.
A guide number can be used with different apertures to determine the distance of an object that a camera's flash can illuminate.
The same object could be illuminated up to 56.7 feet away if the aperture was changed to f/2.8. Changing the aperture setting in conjunction with the guide number makes it possible to adjust how far a given camera's flash can illuminate objects.
The formula to calculate a guide number with a specific aperture is:
GN = Distance x Aperture (in f-stops)
For example, if the distance is 10 meters and the aperture is set to f/2.8, then the GN would be 28 (10 x 2.8).
3: Flash Zoom or Head Swivel
The ability to adjust the direction of light helps when shooting in tight spaces or creating lighting effects.
Flash zoom merely changes the spread of light from the flash unit. Zooming your camera flash doesn't change the flash power. It just changes how the light gets distributed, from wide to narrow.
By tilting the head up or down, you can reduce shadows cast on background objects and avoid unwanted reflections in surfaces such as glass or water. Perhaps more importantly, moving the head can allow you to bounce light off a large surface or reflector to change the quality of light on your subject.
4: Recycle Time
This measures how long it takes for the flash to recharge once it has been fired. Shorter recycle times are better as they allow you to take more pictures in a shorter amount of time.
Most camera flashes can have a high-speed recycling system when used in low-power settings. Recycling is easier when you use less power, and the flash duration is shorter.
The trick is to have a fast recycling time when used at full power. In many cases, the type of battery you use affects the recycling time.
Nickel–metal hydride rechargeable batteries offer better battery life and recycle times than the standard alkaline batteries you find at the supermarket.
5: External Battery Pack Support
Some devices can be powered by an external battery pack, providing an additional power source.
While this may be cumbersome for on-camera flash, it's perfect for off-camera flash use. Mounting an off-camera flash on a light stand is a great place to use an external battery pack.
6: TTL Capability
Through-the-Lens (TTL) flashes offer greater automatic control, allowing for faster and easier operation settings than manual settings on most cameras without a built-in TTL flash system.
Some photographers love TTL, and others don't. TTL changes with each exposure so that you may get inconsistent flash power with each shot.
One of the flash features to help make the most of this situation is the ability to use TTL to get a good exposure and then lock in those settings to retain consistent output from your flash unit.
7: High-Speed Sync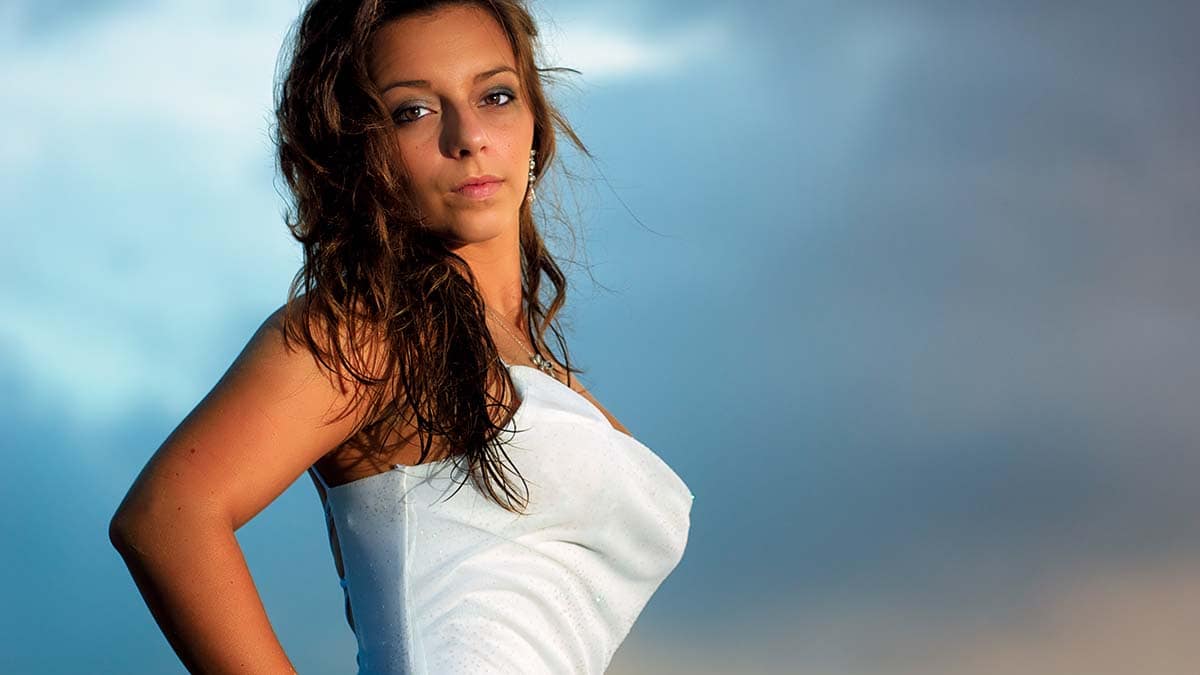 High-Speed Sync (HSS) is a camera flash feature that lets photographers use flash at shutter speeds faster than the normal sync speed.
HSS allows for shooting in bright daylight or when using wide-open apertures, thus providing more creative control over exposure. It is especially useful for capturing fast-paced action since it eliminates motion blur when shooting at shorter shutter speeds.
HSS works by using a radio signal or infrared pulses to fire the flash at the same frequency as the camera's shutter.
This way, the flash, and shutter can remain in sync regardless of the shutter speed used. When using HSS, the flashes are pulsed at full power for a brief period, with each burst of light covering multiple exposures.
This allows for faster shutter speeds without any risk of dark bands being captured on the image.
8: Flash Modes
Flash modes are settings that determine when the flash fires, and how much light is emitted. Flash modes can create various effects, such as creating a stream of light behind moving objects or providing fill flash for backlit subjects.
The most common flash modes are Auto, Front Curtain Sync/First Curtain Sync, Rear Curtain Sync/Second Curtain Sync, Slow Sync, High-Speed Sync, and Red-Eye Reduction.
In Auto mode, the camera determines when and how much light is emitted from the flash. In Front Curtain Sync/First Curtain Sync mode, the flash fires at the beginning of an exposure.
In Rear Curtain Sync/Second Curtain Sync mode, the flash fires at the end of an exposure. Slow sync allows for a longer exposure while using a low-powered flash burst to illuminate your subject.
High-Speed sync allows you to use a higher shutter speed than normal while still using a low-powered burst of flash to illuminate your subject. Red-Eye Reduction mode helps reduce red eye in photos by emitting several pre-flashes before the main burst of light.
When shooting with external flashes (also known as Speedlites), photographers can choose between TTL (Through The Lens) and Manual modes.
In TTL mode, the camera automatically adjusts the flash's power output based on what it sees through its lens. In Manual mode, photographers have full control over their power output settings.
9: Price
Make sure to look at what features you need and compare prices between different brands/models before deciding which one to buy.
You can find some inexpensive detachable camera flash models with only basic features. Other external flashes are loaded with features and priced accordingly.
The Canon Speedlite EL-1 has more features than the Canon Speedlite 430ex III RT that may appeal to a professional photographer or serious amateur who needs to fire the camera flash so frequently that the built-in cooling system is worth the expense.
A good detachable camera flash does the job the photographer needs. Don't get caught up buying the most expensive brand name because of other flash features you may never use
Need a Flash Trigger?
If you want to use your external flash for off-camera flash work, you'll need a wireless trigger. Click the button below to find the right one for your detachable camera flash.
Frequently Asked Questions
Here are some common questions about detachable camera flashes.
Conclusion: What is the best detachable camera flash?
When finding the best detachable camera flash, it is important to consider factors such as price, compatibility, and capabilities.
While the right flash for you may ultimately come down to personal preference, understanding the differences between flash units can help you make an informed decision.
Ultimately, choosing the best detachable camera flash depends on your individual needs.