Affiliate Disclosure: We earn a commission if you purchase through one of our links at no additional cost to you.
The Aperture 3.4 Upgrade Solution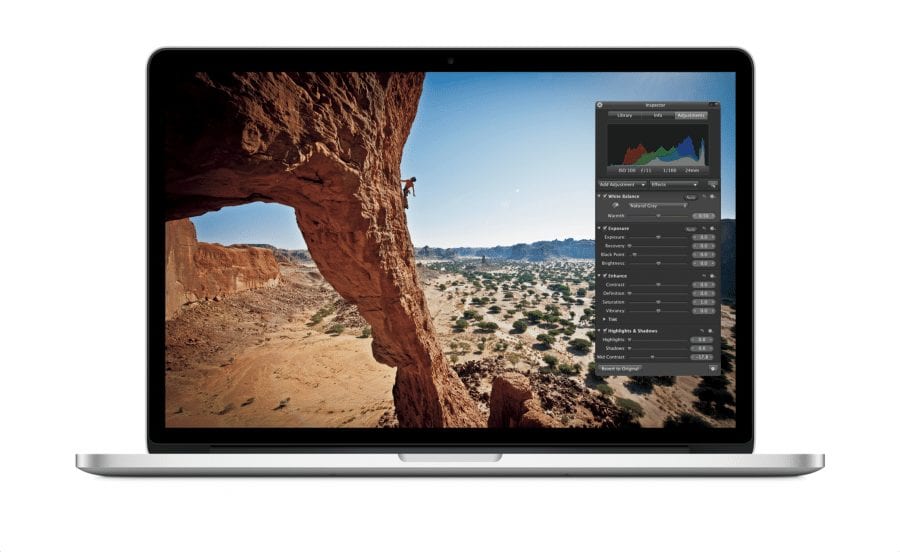 Last week, Apple introduced Aperture 3.4. The good news is that it's a free upgrade. The bad news is that it seems to make your Aperture installation completely unusable. Imagine the frustration of trying to open your digital asset manager library and being completely unable to see any of your photos. Some of you don't have to imagine it. Like me, you experienced it. Of course, this happened after you upgraded your library to the new format, so you couldn't even revert to a previous version. It wasn't exactly a shining moment for Aperture users. Apple fumbled this update and left users exasperated.
Fortunately, the fix is pretty simple. We'll get to that in a moment, but this seems like a good time to remind you why your backups are so critical. This seems particularly important in the age of digital downloads, since vendors never seem to give us a path to revert to a previous version. Tweetdeck comes to mind. I used to love that application, at least until Twitter bought it. The next version they released was a complete bastardization of everything I loved about Tweetdeck. Fortunately, I kept the previous version before the upgrade and was able to use it until Twitter killed off its ability to integrate with the online service.
Before you perform an upgrade, make sure you have backups of your application and your data. If something goes wrong with the new version, then you'll be able to get back to the previous, working state of the application. Also consider any plugins for the application. If you have to re-install instead of restore the application, you may need to have your registration information to activate your plugin software.
That's pertinent for the Aperture 3.4 upgrade solution. The good news is the fix is rather simple. You have to delete your Preferences for Aperture. The downside is that it means you have to recreate those preferences, including the possibility of registering some plugins again.
To delete your preferences, you need to delete a file called com.apple.Aperture.plist. It's located in the Library/preferences folder.
By default, the Library folder is hidden. You can easily reveal it by opening the Go menu of the Finder and holding down the Option key. You'll see the Library folder appear under the Home folder once you depress the Option key. Click it to open the folder, and then double-click the Preferences folder to open it. Once inside the Preferences folder, find a file called com.apple.Aperture.plist and move it to the Trash. That's it.
Aperture 3.4 requires a database upgrade, so give that a moment for each Library file. Check your Preferences inside of Aperture and make whatever changes you desire.
One of my plugins called FlickrExport stored its registration information in the plist file, so I had to enter my serial number and go through the registration process again. A bit inconvenient, but no harm done. Fortunately, the Preferences file doesn't affect any presets or other data associated with your Aperture environment.
The problem in your Preferences file may be insignificant, but it's hard to correct it without being able to open Aperture in the first place to change your preferences. In my case, it was due to a conflict with Facebook integration.
What did we get in Aperture 3.4, other than the headache of not being able to access our photos for a while?
Adds support for Shared Photo Streams on OS X Mountain Lion
A new File menu command can be used to open the current photo library in iPhoto
Includes performance and stability improvements
Nice additions, but no major corrections to things that desperately need an upgrade (e.g., Noise Reduction). I'm actually pleased that Apple has provided a number of updates to Aperture this year. I just wish there was a bit more testing on this version before they opened the gates for downloading with no plan to restore to a previous version.
Want to learn more about Photography software? Click below to check out articles about Adobe, ON1, Skylum, and more.
Photography Software Articles